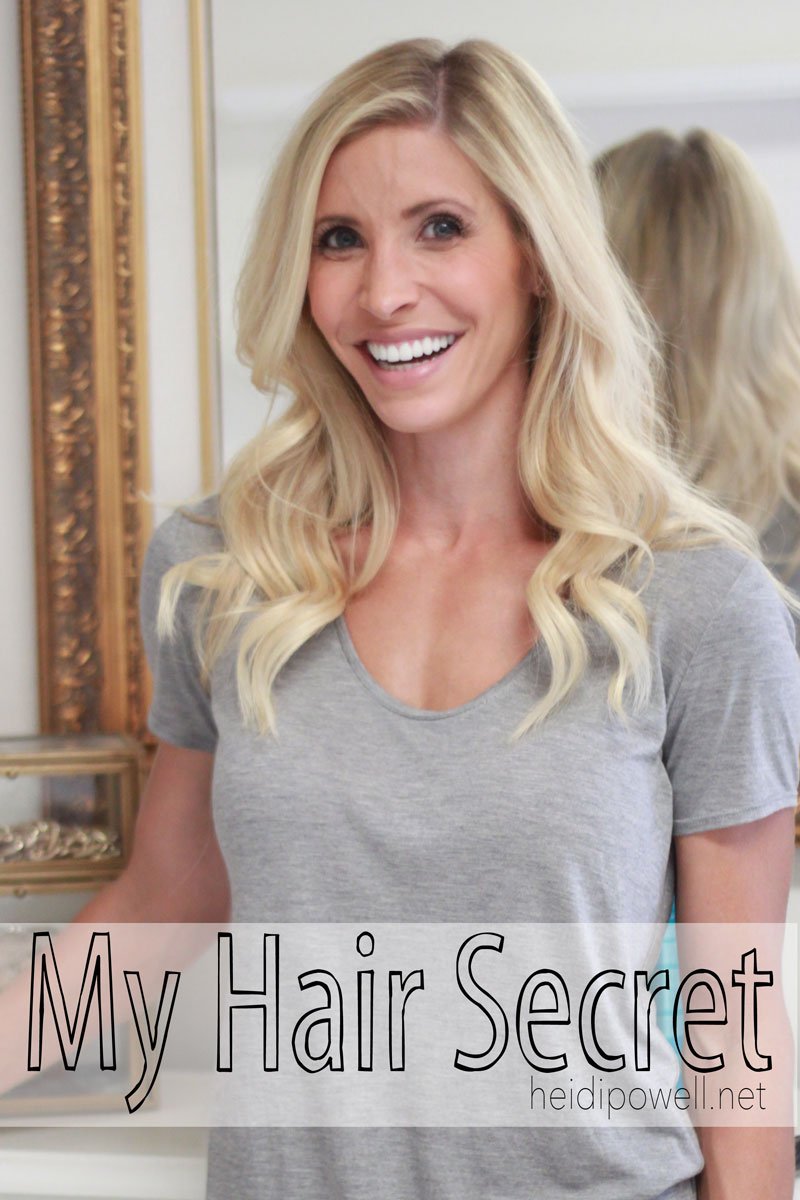 A few months ago in my post, I Am (Still) Perfect…, I shared my best kept hair secret?not all of these blonde locks are mine! I was blessed with many of my dad?s features, one of them being fine, thin, and limp hair. While this hair is super cute on baby Ruby, it doesn?t feel very ?beautiful? on me. So to plump up and volumize my mane, I shamelessly use clip-in hair extensions!!! Who doesn?t love big hair?! Since I?ve outed myself, I?ve received many questions from readers about my extensions – how I wear them, how I conceal them, etc. So today I?m sharing my step-by-step tutorial on how I achieve the wavy, natural hair look with my not-so-natural hair ;).
What you'll need:
Brush
Jilbere Professional Curling Iron
Remy Clip-in Human Hair Extensions ? I use 2 wefts, trimmed to desired length
Teasing comb (optional)
Big Sexy Hair Spray and Play Harder
Bumble and Bumble Shine On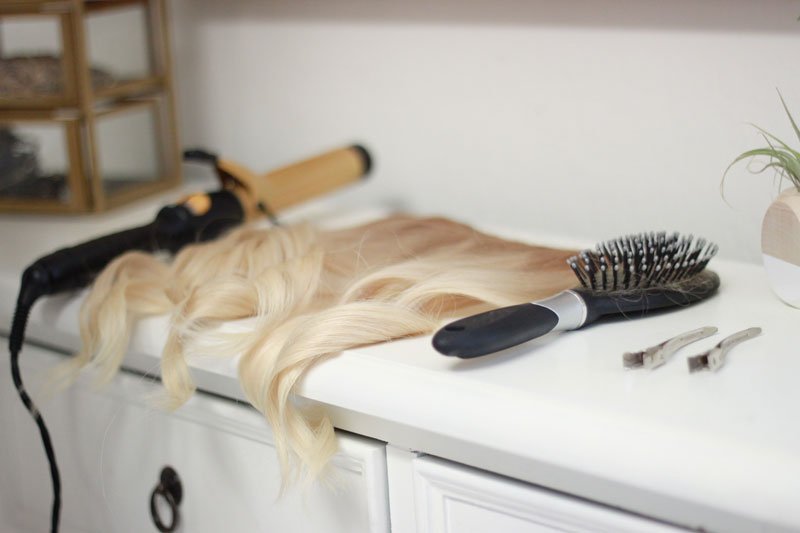 The How-to:
Step 1: Curl your natural hair according to the look you?re trying to achieve for the day. For me, that?s usually big, loose, curls. NOTE: You don?t have to curl?you can wear straight too. I just feel like loose curls hide the extensions better and give me some added volume.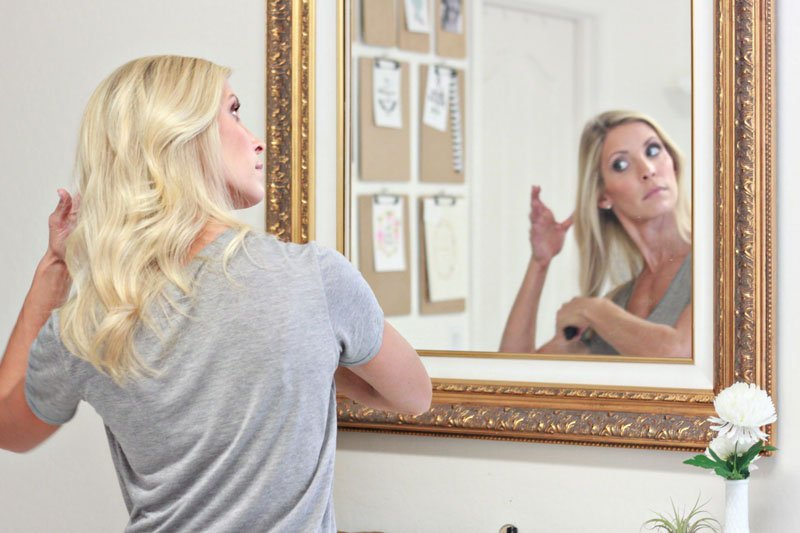 Step 2: Curl your extensions to match your hair. I find it a lot easier if I have someone (sorry, Chris!) hold my extensions for me as I curl. Clipping them somewhere to hang freely while you curl works too.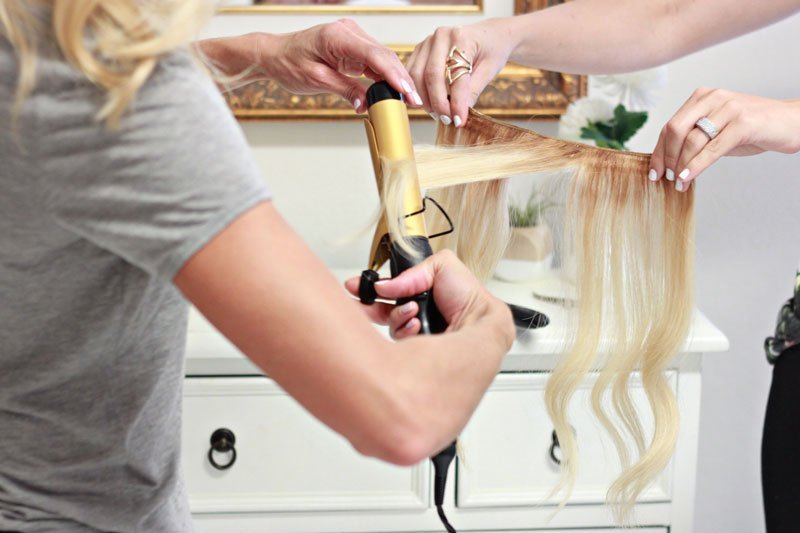 Step 3: Part a lower layer of your hair in a U-shape, and clip the upper section of hair to your head. I?ve found that doing it in a U, as opposed to a straight line, helps to conceal those unsightly tracks.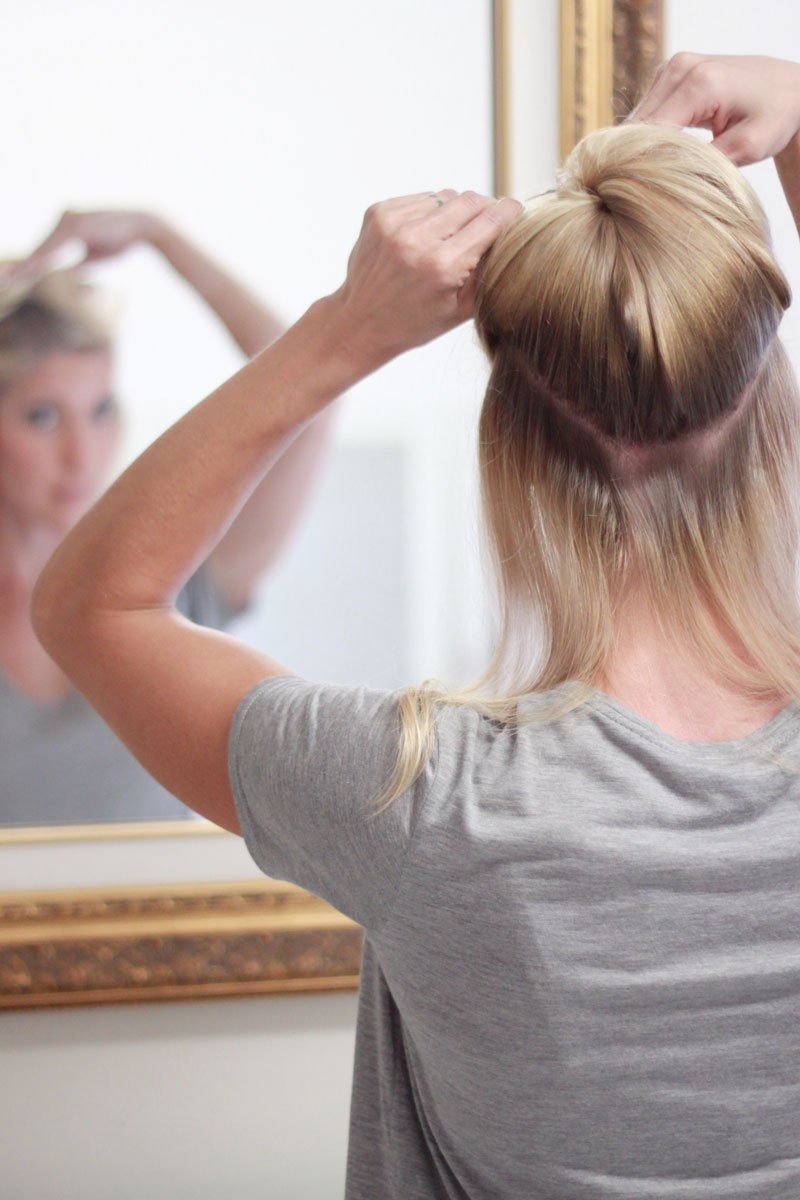 Step 4: This step is optional! Tease the areas of your hair where you will be clipping the extensions, then clip the extensions in. This is easily done with either a teasing comb or a brush. I really only do this if I?m trying to achieve a bigger hair look or need my extensions to stay put for a long period of time. Otherwise, I just snap them into my hair, as is, to keep from any unnecessary damage.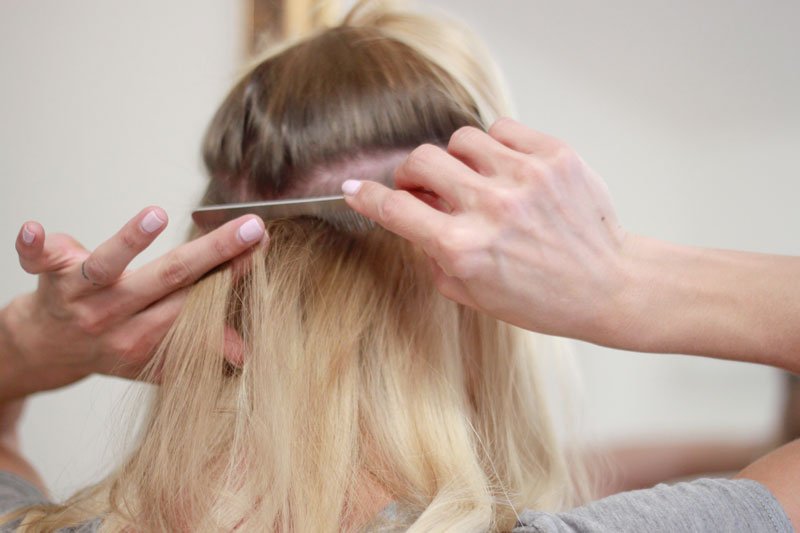 Step 5:?Part a second layer of hair just a half inch or so above the first layer of extensions, and clip the upper layer of the hair to your head. Keeping the extensions near the bottom of your head will ensure your clip-ins won?t make an unwanted appearance. Repeat step 4: Tease (optional) and clip in extensions.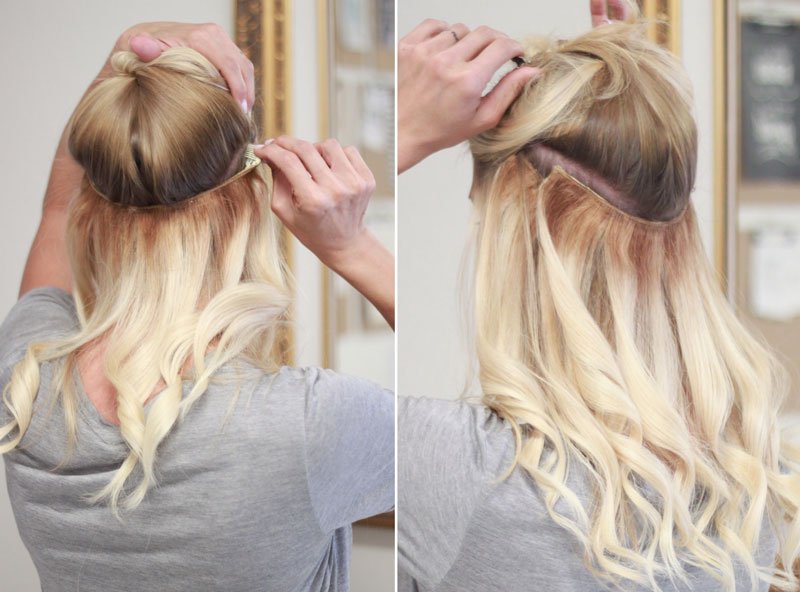 Step 6: After all of your hair wefts are clipped in, let down the remaining hair and curl a few pieces of your natural hair WITH your extensions to keep your hair from looking separate or unnatural.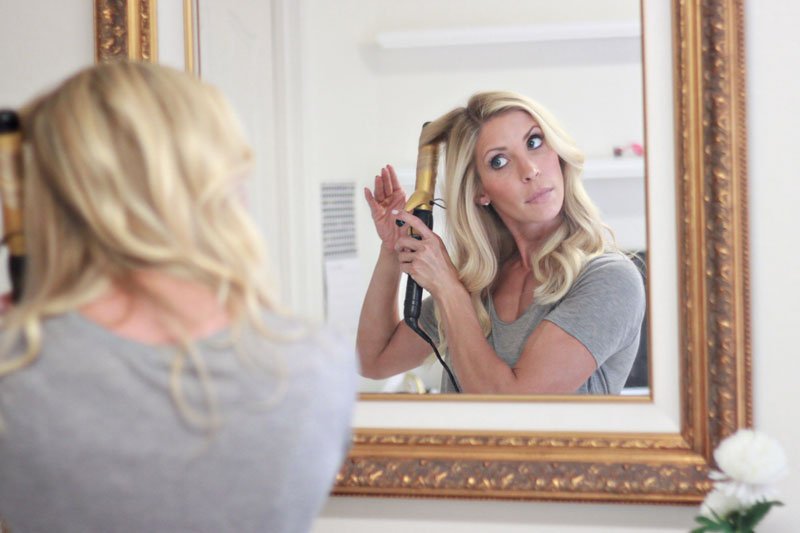 Step 7: Once all your hair has been blended and curled, continue styling as you normally would. For important events, I usually tease the back a bit and add a little volumizing powder (I love Big Sexy Hair Powder Play) to give it a little extra lift. Once you're finished, add a bit of Big Sexy Hair Spray, or whatever your fave is, to keep your look holding strong all day. Because I have some post-baby hair wisps in the front, I finish by spraying a little BB Shine into my hand and patting down the flyaways.
Step 8: Enjoy your new head of beautiful, full, voluminous hair!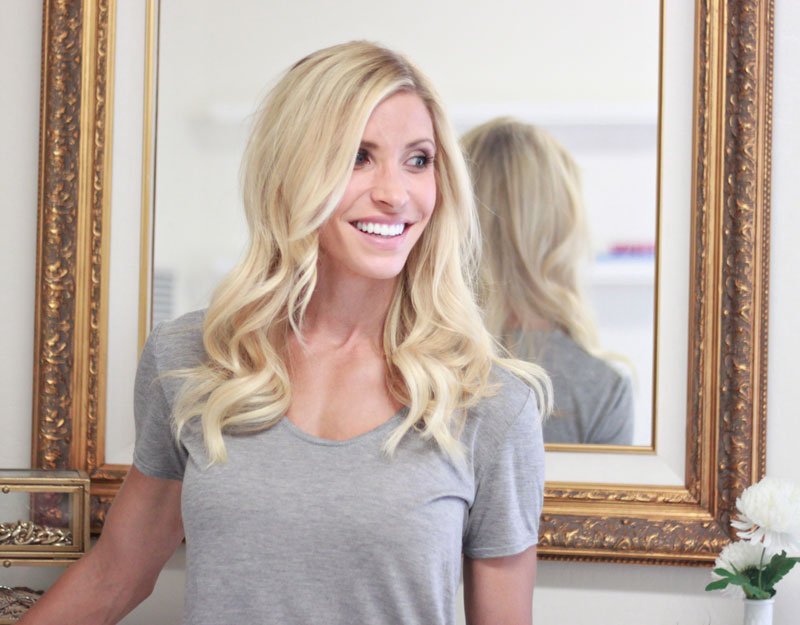 Xoxo,
Heidi
Related Reading: