Sugary treats are everywhere this time of year, piling up in our kitchens, invading our pantries, and even left out waiting for good ol' St. Nick to munch on. This season, instead of settling for sugar-loaded, calorie bomb cookies, I've been on the hunt for the perfect clean treat to serve to my family, and of course to help Santa Claus slim down ;). The amazing Erika Peterson – Clean Simple Foodie saves the day again! Erika took an old favorite of mine ?- a chewy, delicious Ginger Molasses cookie from a local bakery that rings in at 500+ calories #yikes! – ?and cleaned it up to make it a more manageable holiday indulgence. Yes, it still comes in at about 100 calories per cookie, so I'm not encouraging you to eat the whole batch, but this is a much more realistic cheat to satisfy your holiday sweet tooth! Erika, you saved the day (and my waistline!) yet again!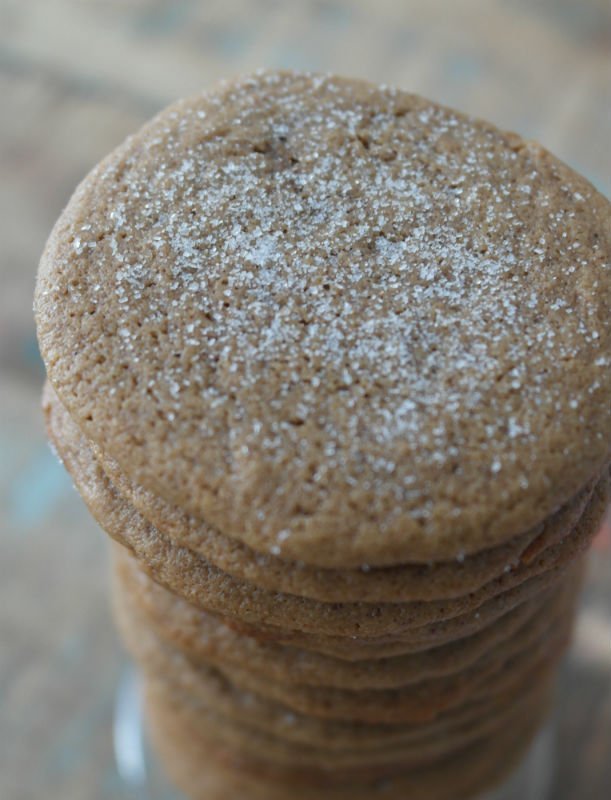 by: Erika Peterson, Clean Simple Foodie
This recipe is requested frequently for a weekend "clean cheat" from my meal prep clients. I've brought them to parties and family gatherings, and they are always a hit! Even my kids like them!! They are extremely moist, bursting with holiday flavor, and super easy to make! I hope you love them as much as we do!!
Chewy Gingersnap Cookies
What you'll need:
2-1/4 cups white whole wheat flour
2 tsp ginger
2 tsp cinnamon
1 tsp baking soda
1/2 tsp sea salt
1/2 tsp cloves
1/4 cup almond butter
1/2 cup coconut oil, softened
1 whole egg
1 tsp pure vanilla extract
3/4 cup honey
1/3 cup molasses
What you'll do:
1. Preheat oven to 350 degrees.
2. Mix flour, ginger, cinnamon, baking soda, sea salt and cloves together. Set aside.
3. In a separate bowl, beat almond butter and coconut oil together. Add egg and vanilla. Mix. Slowly add in honey and molasses. Mix well.
4. Beat in 1/2 of dry mixture into the wet mixture. Add remaining dry mixture and stir with a spoon. Scoop into balls and place on a cookie sheet lined with parchment paper.
5. Bake 7 minutes. Sprinkle each cookie with raw, organic sugar or coconut sugar once baked. Makes about 35 cookies. Enjoy!!
What's in it:
About 100 cals; 4g fat; 16g carb; 2g protein; 7g sugar
About Erika:
Superman?s wife, Mother of 3, lover of family, fitness, and baseball tees, and of course, anything that involves clean food (lots of it)! AFPA certified nutrition and wellness consultant, certified TRX group fitness instructor, and Clean. Simple. Foodie. If you need me, I?ll be in the kitchen!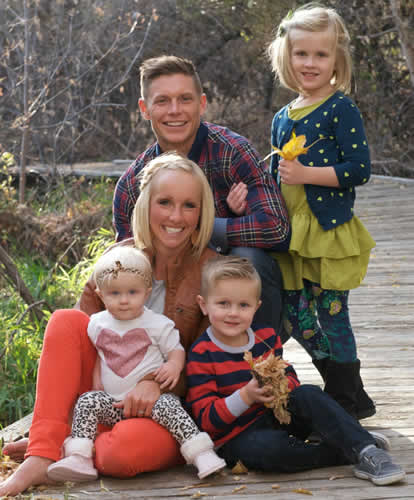 Want to connect with Erika? Find and follow Erika here:http://CleanSimpleFoodie.com