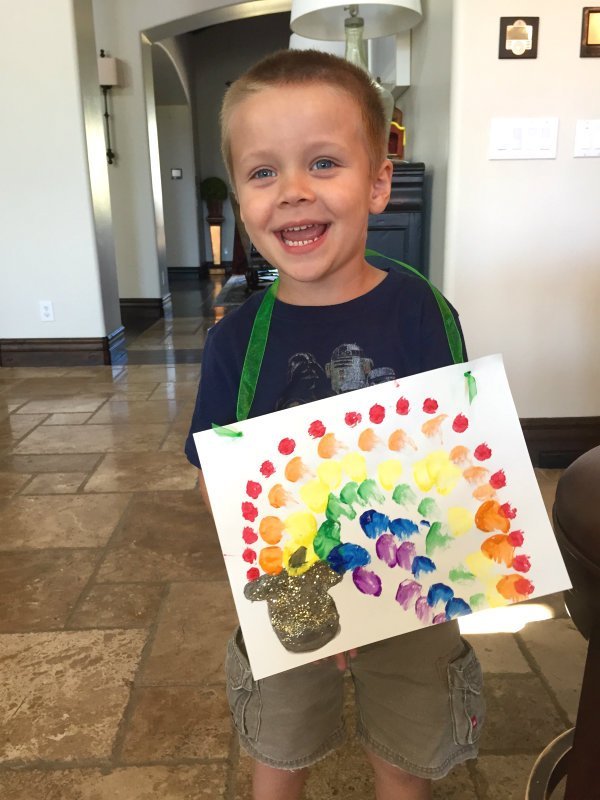 Looking for a fun way to celebrate St. Patty's day with your little leprechauns? Cash and I whipped up some adorable Pot of Gold pictures to get in the Irish spirit this holiday… luckily they are SO easy to make, and Cash man had a blast! All you need are a few basic art supplies and some creativity, and you've got yourself the perfect luck o' the Irish craft display… along with some bonding time with your little one!
What you'll need:
Paint in the colors of the Rainbow – we used purple, blue, green, yellow, orange, red – and black for the pot
Gold loose glitter
Paintbrushes
Cup of water for cleaning those messy brushes in between color changes
Pencil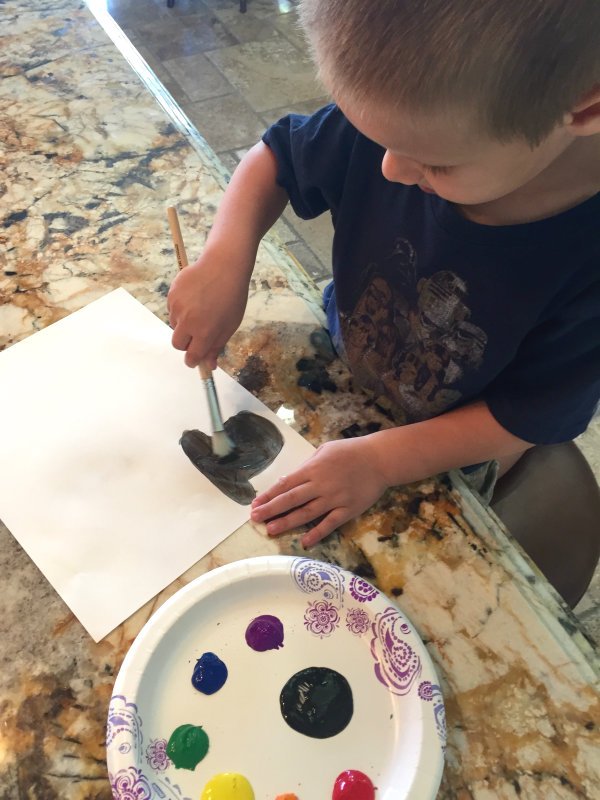 How you'll make it:
Have your littles dip their paintbrushes in each individual color and make an arch of dots to form a rainbow.
At the bottom, draw a pot (for the gold!) using a pencil so your kiddos have an outline to paint in their pot, or if they are a bit older, they can do this portion themselves.
When the black paint for the pot is beginning to dry, help your kids sprinkle in some gold glitter to transform it to a pot of gold!
Display your artists' work!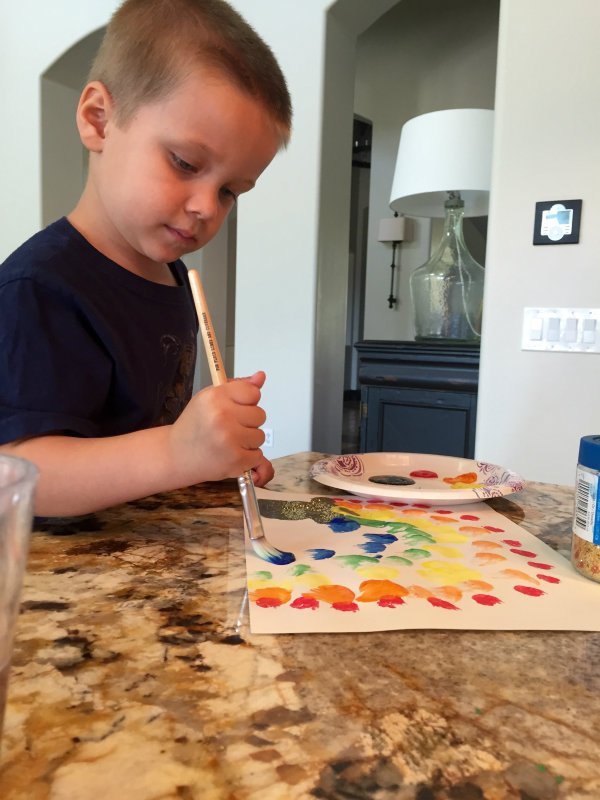 Perfect afternoon activity to keep those little hands busy… and it makes for some pretty festive artwork too!
Xoxo,
Heidi