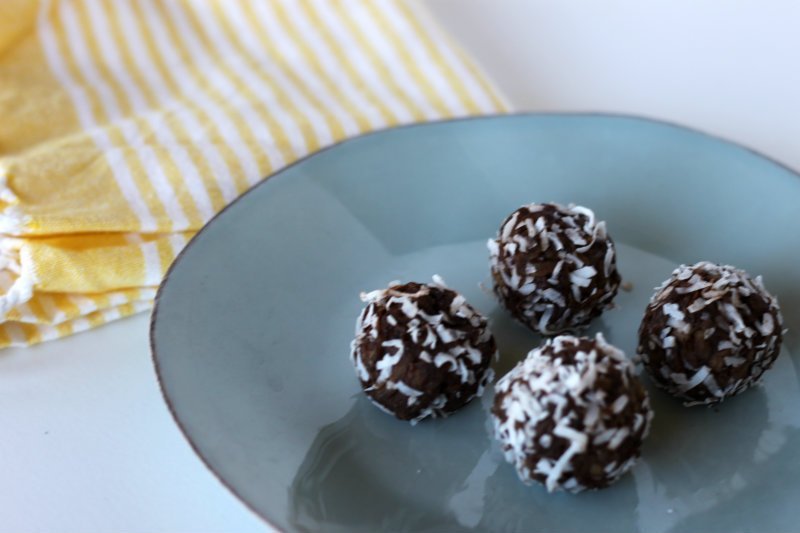 Chocolate is easily one of my biggest weaknesses, and all too often?when the craving strikes, there's just no combating it…and sadly, I cave?(ladies, you know what I mean)! Thankfully, one of my favorite chefs and clean eating advocates (and Extreme Weight Loss celeb chef) introduced me to one of the most decadent, sweet treat knock-offs I've ever sunk my teeth into! It's no doubt Rocco DiSpirito's latest book Cook Your Butt Off was instantly?a New York Times bestseller with recipes like this in it.?These Sweet Potato and Chocolate Truffles are the perfect combo of sweet and slightly salty and they completely satisfy my sweet tooth…ALL without killing my diet. What more can a girl ask for?! Don't be put off by the fancy ingredients (ery-who?!), they can all be found in your local health food store, and the recipe is surprisingly quick + easy to make! Try whipping up these yummy truffles next time that killer chocolate craving strikes!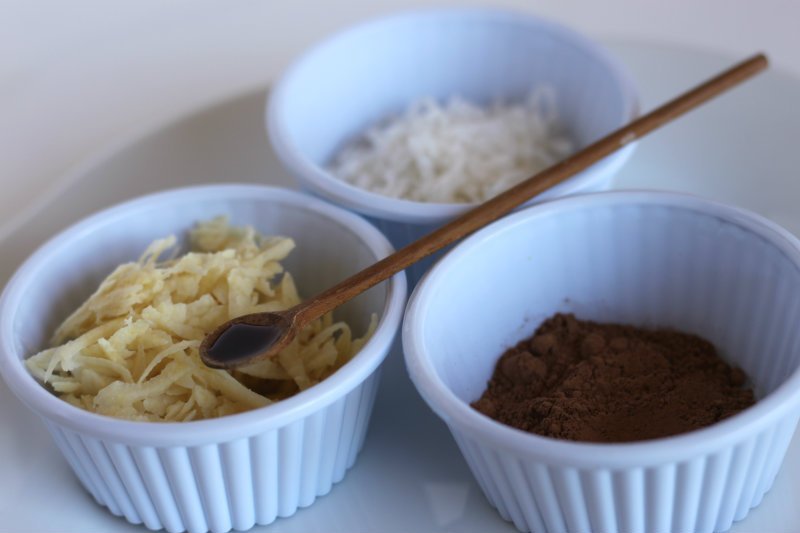 What you'll need:
? cup peeled grated sweet potatoes
??? teaspoon pure vanilla extract
2? teaspoons unsweetened cocoa powder
2 packets monk fruit powder (such as?Monk Fruit In The Raw)
1 packet Stevia extract (such as Stevia In The Raw)
? teaspoon unrefined coconut oil (such as Spectrum)
Kosher salt
2? teaspoons unsweetened reduced-fat shredded coconut (such as Let's Do Organic)
? teaspoon erythritol
What you'll do:
1. Place the sweet potatoes in a microwave safe bowl, cover with a microwave safe plate, and microwave on high until the potatoes are just about tender, 2 to 3 minutes. Remove from the microwave and add the vanilla, cocoa powder, monk fruit, Stevia, and coconut oil. Stir well, season with salt, and place in the freezer to cool, about 4 minutes.
2. Place the coconut and erythritol in a shallow bowl.
3. Form the sweet potato mixture into 2 loosely packed equal-sized balls and roll them between your hands to tightly pack them. Place each ball in the erythritol and coconut mixture and press the mixture into the sweet potato center, covering the outside of each ball completely. Serve.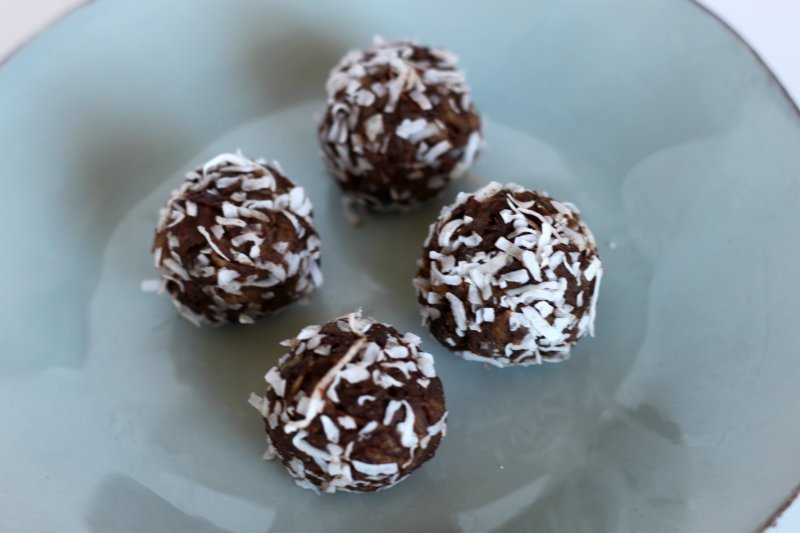 What's in it:
59 calories, 5g fat (2.4g sat), 0mg cholesterol, 45.3mg sodium, 8.3g carbohydrate, 2g fiber, 1g protein
*Tip: Keep chilled in an airtight container if you?re not eating them right away.
For more amazing recipes from Rocco DiSpirito, pick up a copy of?his latest book, Cook Your Butt Off!: Lose up to a Pound a Day with Fat Burning Foods and Gluten-Free Recipes??here.?To connect with Rocco, visit him at RoccoDiSpirito.Com.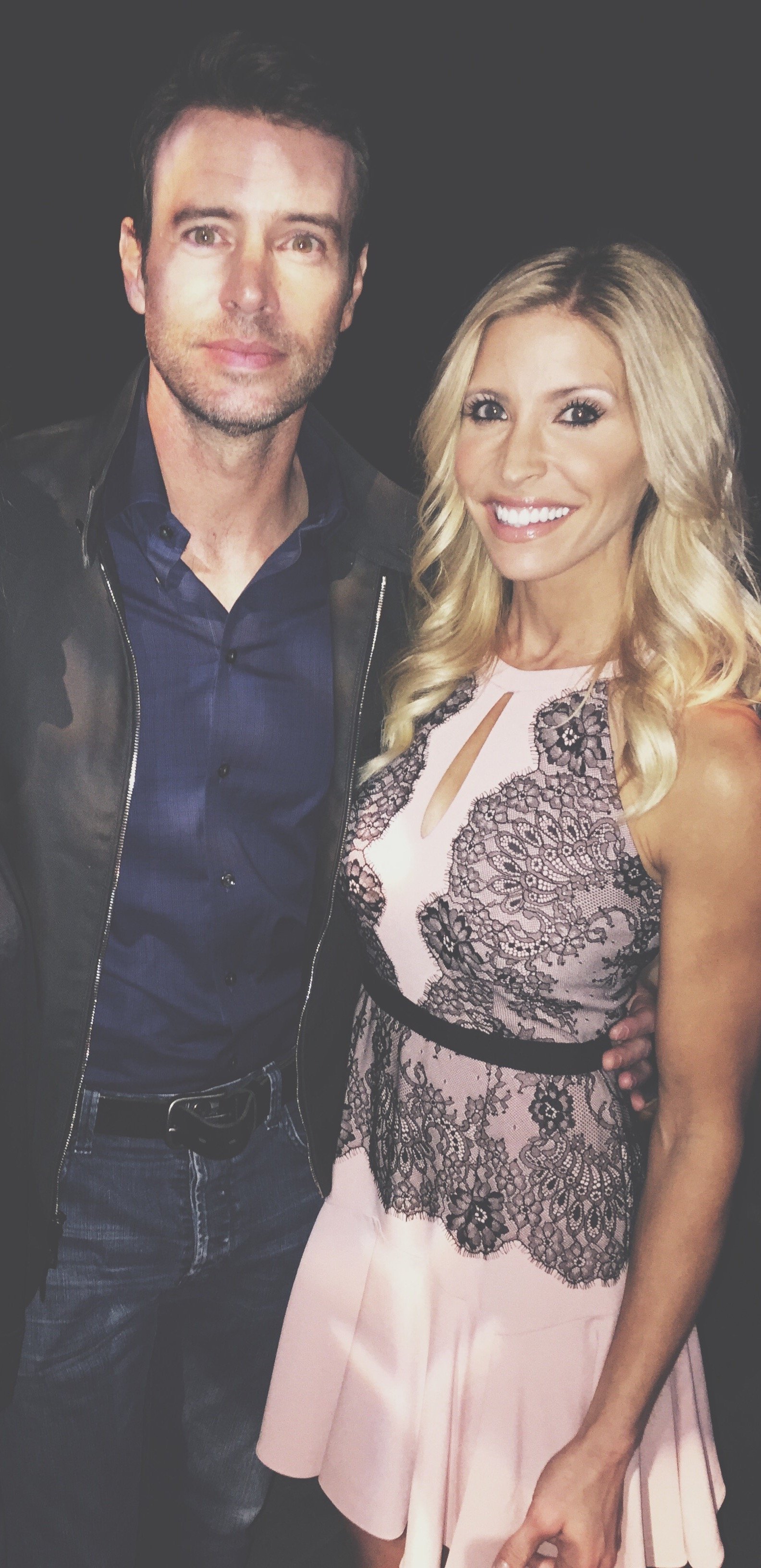 Xoxo,
Heidi