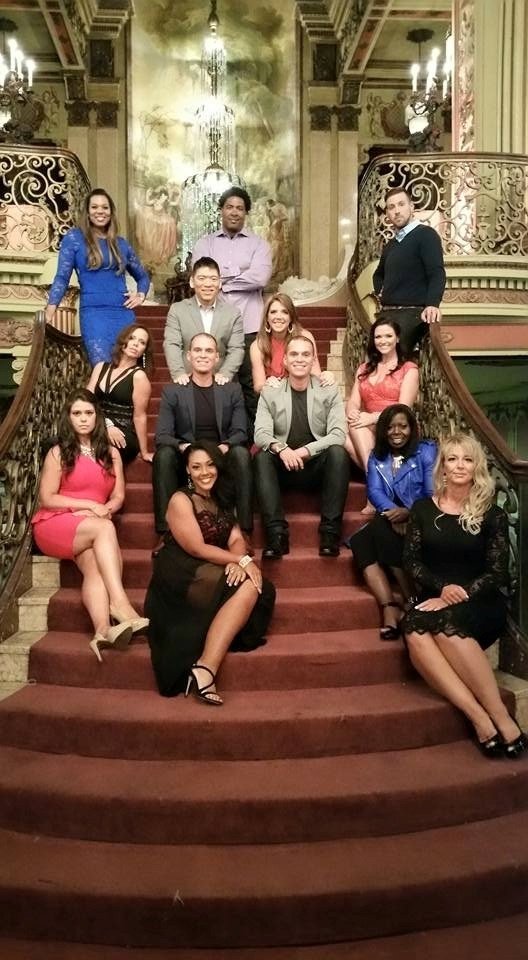 I cannot believe that after a year of hard work (or FIVE years, to be exact), many months of anticipation, and a heckuva lot of blood, sweat, and tears, season 5 of?Extreme?Weight Loss is officially a wrap. Ohhh man…this surely is bittersweet for me. So many incredible friends made and lives changed, and while it took a LOT out of Chris' and my personal life to spend so much time with these wonderful peeps, I wouldn't change it for anything.
With this season now in the bag, naturally I've been doing a lot of reflecting, not only on this last year, but on the past years/seasons as well. Chris and I both feel incredibly blessed, I must say. We got front row seats to some of the most incredible transformations I've ever seen, and are absolutely honored we got to be a part of each and every one of them.?I am so proud of our peeps' individual journeys, as well as?all of the hard work and sacrifice they put into making their transformations of a lifetime?each with a unique story and background that makes their stories of triumph that much more inspirational.
A question we are often asked is, "How do you choose your?contestants for Extreme Weight Loss?" This may be one of our most frequently asked show-related questions, so?Chris and I decided it's time to dish?on just what goes into the "I Choose You!" process. Check out the video below!!
For more videos like this, as well as more fun Powell Pack vids,?subscribe?to my YouTube channel?here!
Do you have a question about the show you would like to see answered? Leave it in the comments below!
Xoxo,
Heidi