With so many finales to film and events to attend, there is no way I can buy a new outfit for every occasion! Both financially and mentally. I am NOT one to enjoy mall shopping for more than 10 minutes. Believe it or not, many?of my glam?looks are recycled from past finales or events. And because my looks aren't always the most current, many of my dresses and shoes are no longer available in stores! But I've received many reader requests for info on my outfits, and I promise I?won't?leave you hanging! I've hunted down some look-a-like items that actually?come at a fraction of the price! $120 total, to be exact. Ultra score ;). Here you go…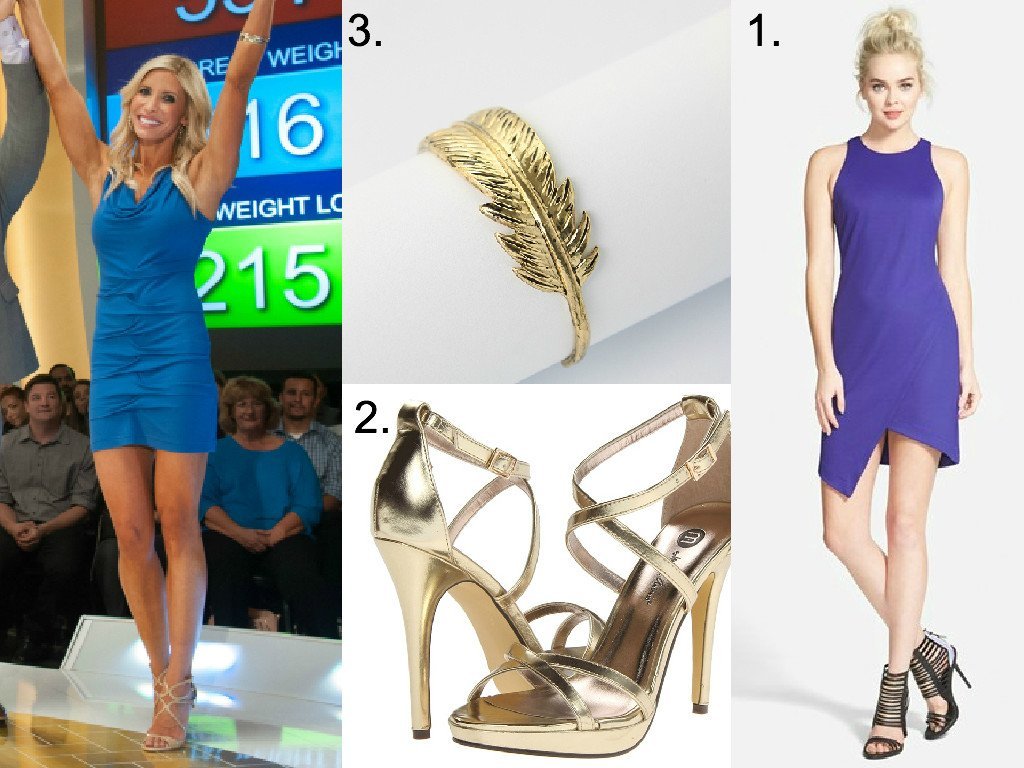 1. ?I absolutely LOVED my blue dress so much the first time I wore it (to Josh and Kathie's finale in season 4), that I had to wear it again…to John and Panda's finale! The perfect fit and color, and it always makes this (sometimes run-down) mom feel a little?sexier (and younger!). But sadly, it's not in stores any longer, so check out this blue Leith Crepe Dress?to get the same look. Honestly, I am tempted to snag this one too!
2. ?The original shoes I wore were a bit of a splurge for me, but with such a versatile shoe I felt it was well worth the price tag. To save some dime, but still get the comfort and versatility of my strappy nude heels, check out these?Michael Antonio Gold?Heels.?For under $50, you can snag these and wear them time and time again.
3. ?Classic jewelry is my thing…and do feather cuffs ever go out of style? I think not.?I absolutely fell in love with my gold feather cuff bracelet! The Chic Wish Gold Feather Cuff I found?is nearly identical and is less than $12! Can't beat the price for such a fun accessory.
Here are the links for all of the look-alike looks!
Xoxo,
Heidi