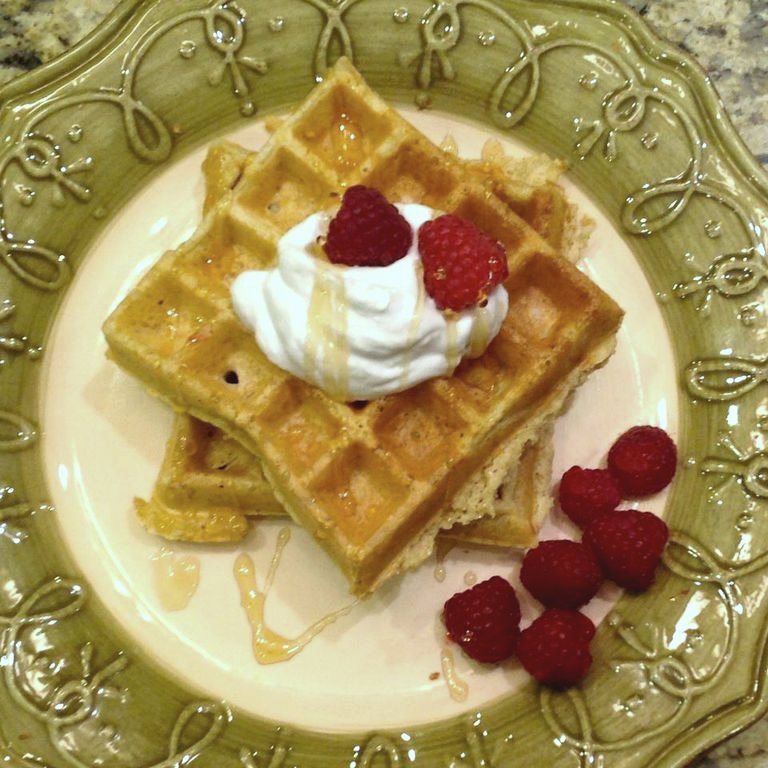 Yup, you read that correctly. Powell approved waffles that you can eat every day! This tasty breakfast is not only a winner with adults and kids, but it is packed with protein – the perfect way to start every day.
A HUGE thanks to our good friend, Ammon Woods, for lending this yummy recipe to post! I know y'all will LOVE this :).

Protein Waffles
Serves 2
Ingredients:
1/2 cup cottage cheese
2 eggs
1/2 cup water
2 teaspoon olive oil
1 teaspoon vanilla extract
1 1/3 cup oatmeal, instant or regular
1 teaspoon baking powder
Instructions:
Put oatmeal and baking powder in food processor or blender and process until powdered.
In a food processor, blend cottage cheese, eggs, water, vanilla, and olive oil until smooth.
Mix the dry and wet ingredients to form a batter.
As the mixture stands it will thicken, and it may be necessary to add more water (a tablespoon at a time), to a get smooth, not lumpy, consistency.
Cook in a waffle iron according to the iron's specifications. My waffles take about 4 minutes each.
Nutritional Data: 313 Calories, 18g Protein, 29g Carbs, 4g Fiber, 2.5g Sugar, 13.4g Fat
You can also drizzle with honey or sugar free maple syrup. I top mine with 2 tbsp of coconut whipped cream, which adds an additional 60 cal, 5.2g fat, .8 carbs, and .8 protein