By Chris Powell
A little Mother's Day note from your main squeeze, Chris :).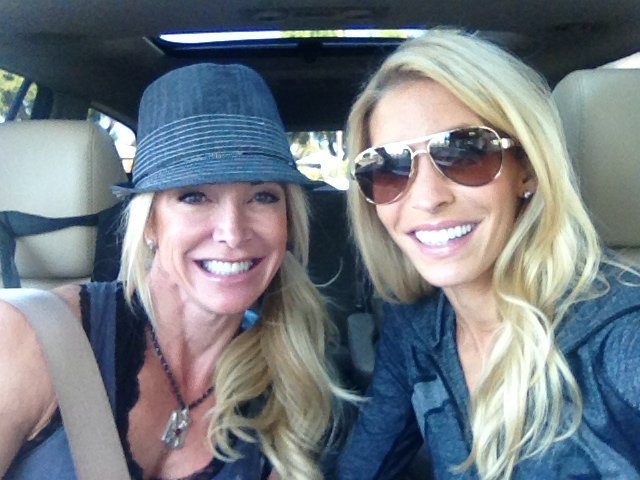 For Mother?s Day, I asked Heidi if I could be a ?guest writer? for her blog. I have?been blessed to be surrounded by some of the most loving, guiding, compassionate,?and caring mothers in my life?of course, beginning with my own :-). Growing up,?my mom, Collien, saw to it that I had every opportunity in the world to explore my?passions. From sports to art, music to academics, she dedicated her life to creating?opportunities for me to learn and grow. As much as I took it for granted as a child,?looking back as a parent now, I see and appreciate the sacrifices she made to help?me become a better person.
I was lucky enough to have TWO moms growing up. I have the most incredible?older sister, Amy, that took it upon herself to make sure I was always on the right?path. From telling on me when I was younger, to babysitting me as we got older, to?supporting me (both financially and emotionally) as an adult when I was down on?my luck and going through some difficult times.
Now, I have another mother in my life. She also happens to be my best friend, my?life partner, and my wife, Heidi. She has taught me so much about myself and about?being a father and a husband. She is both the most amazing teacher and teammate I?have ever had. To top it all off, she?s smoking hot, too! 😉
And I get yet another mom in my life now?.my super-awesome mother-in-law,?Lauri!! She welcomed me so generously into her family and has been such a?wonderful support for our family.
So I want to thank all of the mothers out there who have not just made a lifelong?impact in my life, but are shaping the world one child at a time?To all of the moms?out there, Happy Mother?s Day!