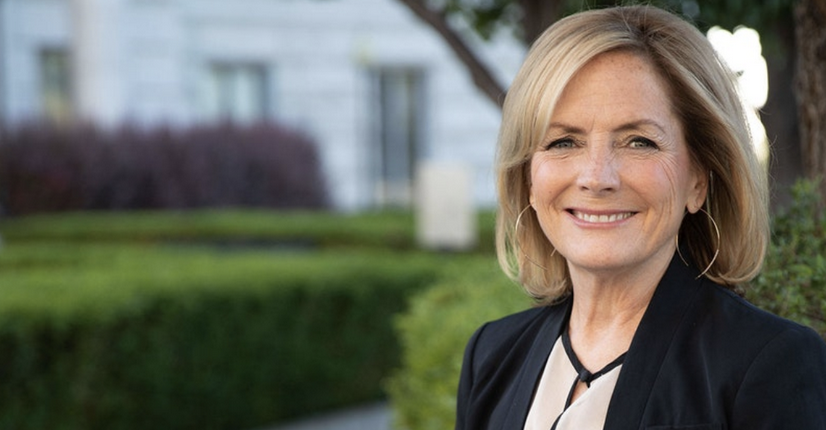 Guys…let's be totally honest: Being a parent can be tough! Throw in a worldwide pandemic, and you might feel like you're living through a real-life Groundhog Day day after day after day WITH your kids 24/7/365. And as much as we love our kids…some days can be SO hard. Especially if you're working from home AND being the teacher AND doing all the "normal" life things.
So, when I decided to start LIVE with Heidi Powell in the midst of COVID-19, I knew that I needed to have one of my favorite people on the planet, Dr. Meg Meeker, on the show. Dr. Meg's down-to-earth and real-life parenting philosophies are sure to make me—and you!—feel like…I can do this! I can be an amazing, guilt-free (still working on that one!), and fulfilled mom AND raise these babies I've been entrusted with into independent, hard-working, and caring adults.
For full show notes + more info click here →
Meet Dr. Meg:
Dr. Meg Meeker, MD, often recognized as the country's leading authority on parenting, teens, and children's health, has spent more than 30 years practicing pediatric and adolescent medicine and counseling teens and parents. She has written 6 best-selling books and hosts the popular podcast, "Parenting Great Kids." She has made numerous appearances on nationally syndicated radio and TV programs, and she is also involved in the NFL Player Engagement Fatherhood Initiative.
Dr. Meg has been married to her husband Walt for 38 years and is the mother of 4 and grandmother to 5 beautiful children. They share a medical practice in northern Michigan.
Dr. Meg, called "America's Mother" by Dave Ramsey lives by two important truths:
One of the best things I can do to help kids is help their parents.
You can win the heart of your child, and it is easier than you think.
Some questions I ask:
How do we talk to our kids about COVID-19 and what's going on in the world without making them feel afraid and anxious? (11:42)
Is there any research on vitamins and/or supplements that can help children's immune systems fight any type of virus? Or the flu? (19:15)
In one of your blog posts, you talk about "Embracing Boredom." Why is this important? Do you have any tips on how to do this? (38:10)
Talking about screen time for kids, how much is too much? Is it okay to relax our usual screen time rules for the time being? (46:05)
Speaking of COVID-19, how can we help ourselves and our kids find and embrace the positives during this time? How can we then use them to make us better now and in the future? (58:55)
Some key takeaways from this episode:
How to talk to kids—even the littlest ones—about COVID-19 and how to help your kids feel safe. (11:42)
Which supplements and healthy habits can help to boost kids? health now and in the future. (19:15)
Why kids NEED to be bored and how to help them learn how to entertain themselves. (38:10)
How to set age-appropriate screen time limits both now and in the future and why it's a family affair. (46:05)
How parents and kids can find and embrace the positives during difficult times and why it's important to be continually challenging our kids. (58:55)
Get Social with Dr. Meg:
xo,