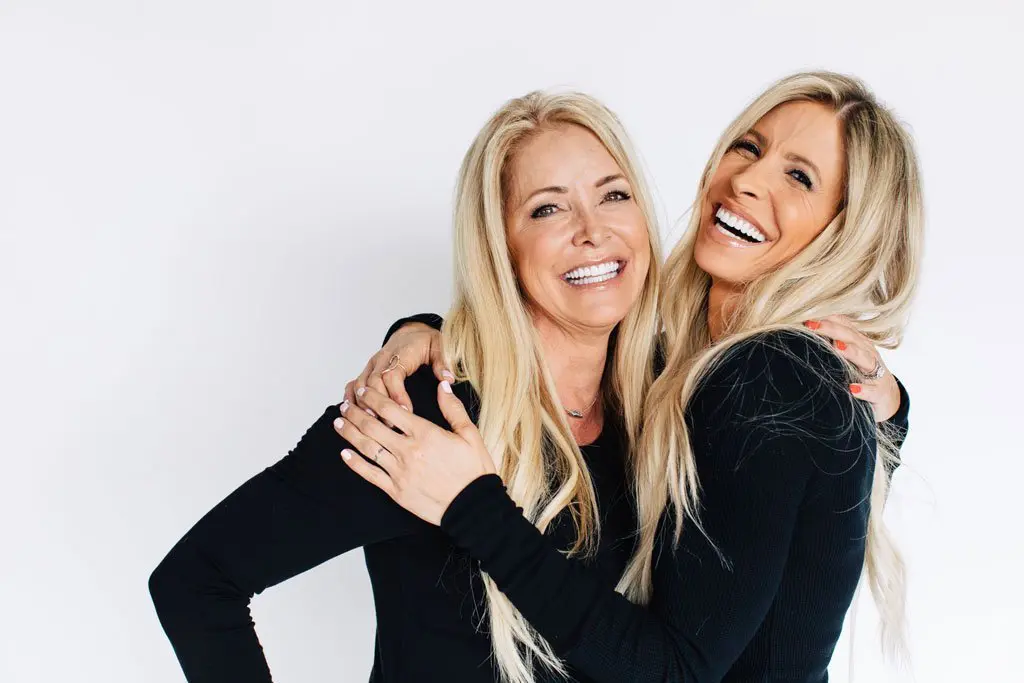 Today I'm introducing the world to my gorgeous younger sister. Okay, she's my mom, but honestly, I can't even tell you the number of times she's been mistaken for my sister…my YOUNGER sister at that! Should I be flattered or insulted?! Either way, there's no denying this beautiful woman is the absolute epitome of aging flawlessly and radiating beauty both inside and out. Today I'm picking her brain to find out her secrets for looking and staying so freaking young! I'm telling you guys…there's a fountain of youth out there, and this woman is taking shots from it daily! Or maybe it's wine she's drinking, but either way, it's working for her. 😉
They say the apple doesn't fall too far from the tree, and I just keep praying that I inherited all her good genes because if I can look HALF as good as she does when I'm in my 50s, then I'll be doing alright. 😉 
Click here to read more anti-aginging secrets like why you should never skip your lips →
Best Kept Anti-Aging Secrets for staying YOUNGER, LONGER.
And we promise, only one secret involves a good surgeon. 😉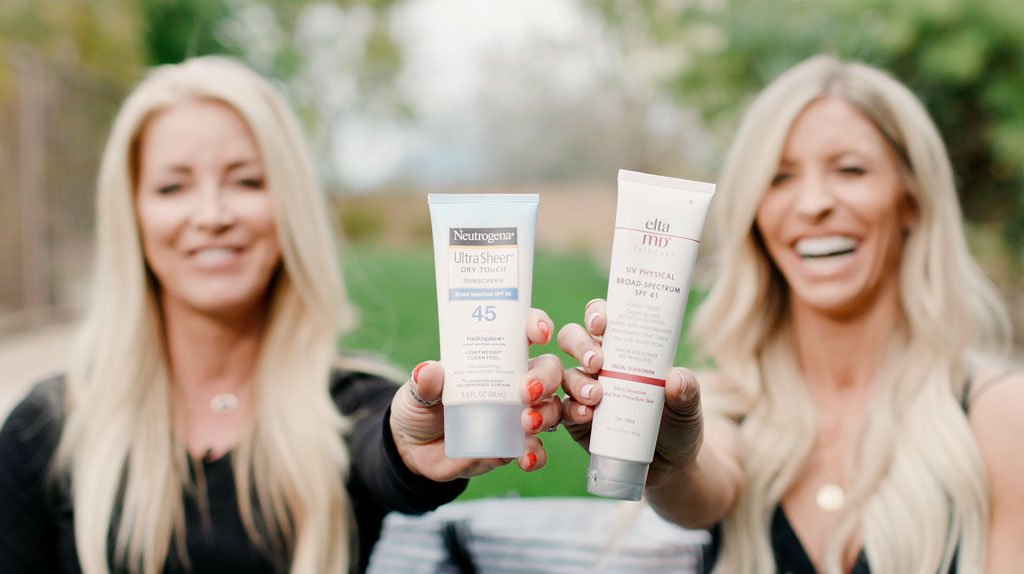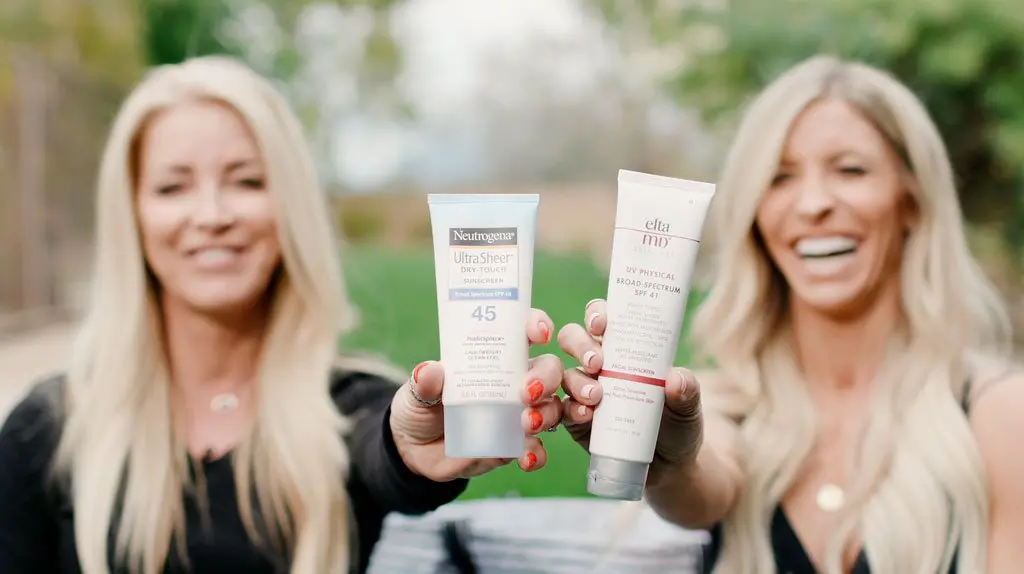 Wear Sunscreen:
From our anti-aging routines: Elta MD Skincare Facial sunscreen and Neutrogena Utlra Sheer Dry Touch
Over two decades later, and I can still hear my mom's voice telling me to put on sunscreen before running out the door! Seriously, I'm pretty sure she started preaching the importance of sun protection when I was 10 or 11 years old! I know nothing feels as good in the summertime as the sun shining on your face and a golden tan, but I promise you, what looks good now might not look so hot twenty years into the future! Don't only make it a point to slather on the sunscreen when you're heading to the pool. Instead, make it part of your daily routine to slap it on every single morning. Your face and your neck will thank you!

Outfit Details: Victoria Secret PJ Set (last seen here)
Get Enough Sleep
The best way to reenergize, rejuvenate, and revitalize according to Mama Lane? Catching some Zs! A little sleep may go a long way, but A LOT of sleep goes an even longer way! While we both recognize getting the proper amount of sleep is so hard, especially for a mom of littles, if you can prioritize and rearrange your schedule a bit to allow for just a few more hours of shut eye, your body and your mind will thank you.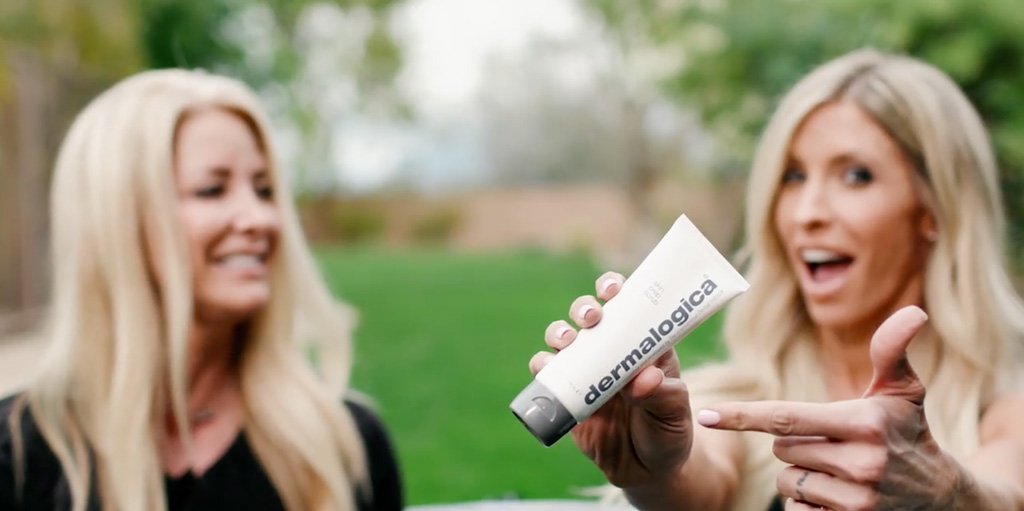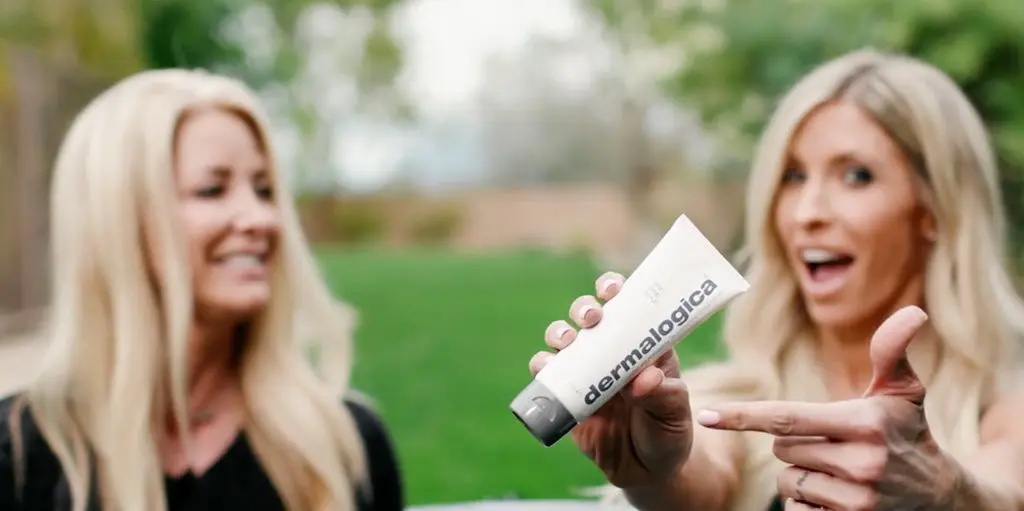 Don't Neglect the Neck "Neckglect"
From our anti-aging routines: Athia Daily Facial Cleanser, Dermadoctor Vitamin C Serum, Sweet Almond Oil, Jan Marini Transformation Face Cream Step4, Dermalogica The Scrub
What's the true tell for how old a woman is? Her NECK! A face can be covered up, fixed, and enhanced, but a neck!? No such luck! To keep that neck looking as good as your face, make sure you're applying every cream, serum, and oil that you put on your face on your neck too! While you're at it, ya' might as well start lathering up your chest too. That's another area that unfortunately tells the true story of age all too easily.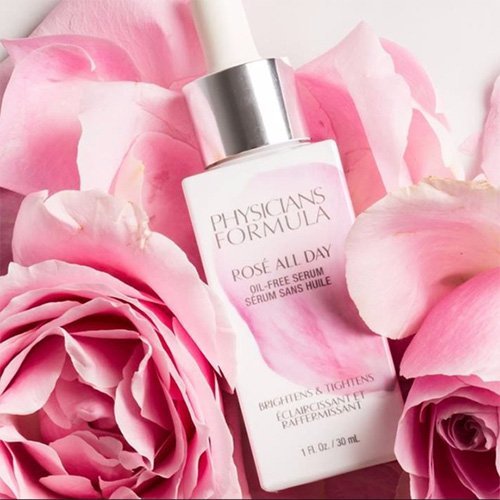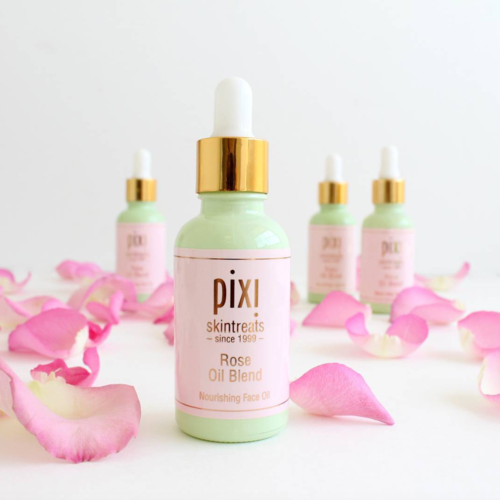 Use Rose Oil
From our anti-aging routines: Pixi Rose Oil and Physician's Formula Rose All Day
The woman claims she's not a wino but picked this rose oil for it's name—"Rose All Day." Not a wino, my booty! No matter what the reason she picked this particular one, rose oil is always a good idea. It's an amazing anti-aging tool as it fights against dark spots, reduces inflammation and scarring, and acts as an incredible moisturizer. It's liquid gold, I tell ya'!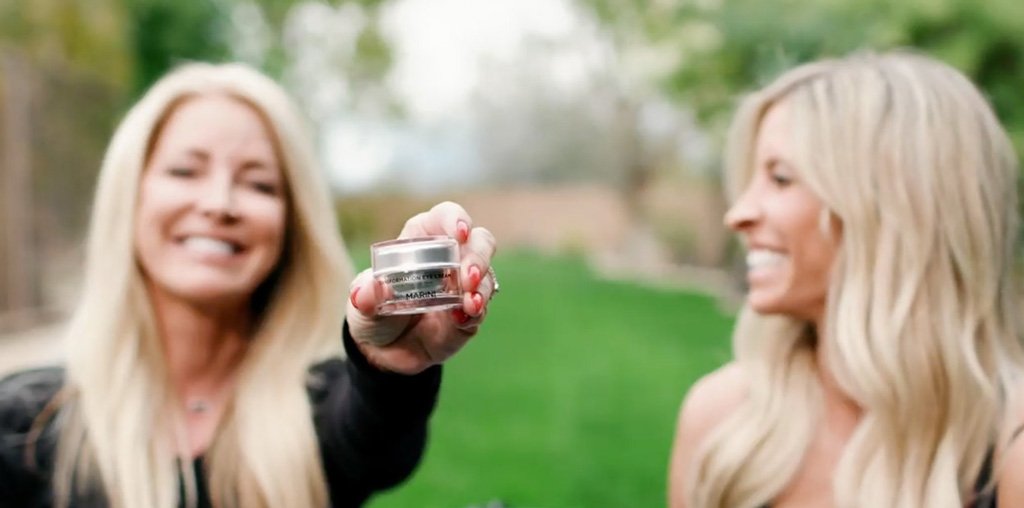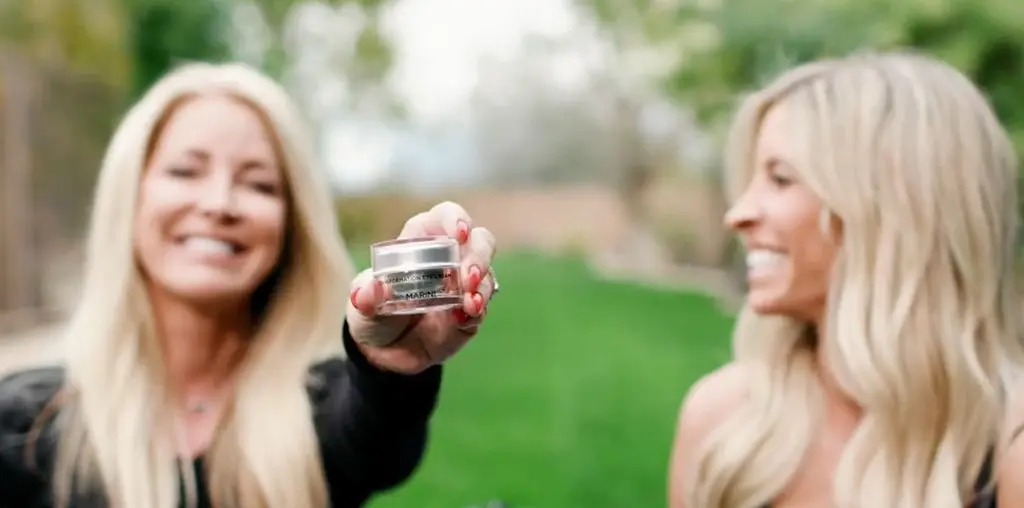 Use Eye Cream for Lips
From our anti-aging routines: Jan Marini Transformation Eye Cream and Athia Lip Plumper
I'm not saying my mom is the modern day Albert Einstein, but I'll tell ya' that this #lifehack (or should I say #liphack!?) was pretty dang impressive! To keep your lips looking ageless + prevent those pesky vertical lines that come with age, use your eye cream on your lips. MIND BLOWN! Lauri, where the heck was this tip years ago when I started aging?! Thanks for nothing, mom!
My own little lip tip: Use a lip plumper! It leaves your kisser looking pretty, plump, and young!

Moisturize Your Hands
From our anti-aging routines: Nubian Mango Butter Hand Cream
Hand moisturizer—because no one likes holding hands with a lizard. Another unfortunate tell of age is our HANDS. To keep your paws looking and feeling young, make sure you're using a thick hand cream to keep those hands soft!

Outfit Details: Racerback Tank, White Leggings, Reebok Sneakers, Silver Tumbler (also LOVE this colorful water bottle and this one)
Drink More Water?
Okay, this one should come as NO surprise. One of the best ways to keep yourself looking young, fresh, and youthful? Drink up, baby! And no I'm not talking about my mom's beloved wine. 😉 Half your body weight in ounces of water a day keeps the plastic surgeon away! In addition to being extremely hydrating to your insides, water can actually improve the look of fine lines and wrinkles on the outside. It's true! One of the many, many benefits of water is it's amazing ability to keep skin looking clear, smooth, and young.
While we all know we should drink water, if you're not naturally a water lover, getting enough H20 in can be difficult! My mom's little secret? Drink 12 oz. of water FIRST, then reward yourself with your favorite drink. For her (if it's before 5 pm ;)), her drink of choice is good ol' Diet Coke. So she'll chug down an icy cold glass of water, then reach for Diet Coke. Perfect way to get your water in!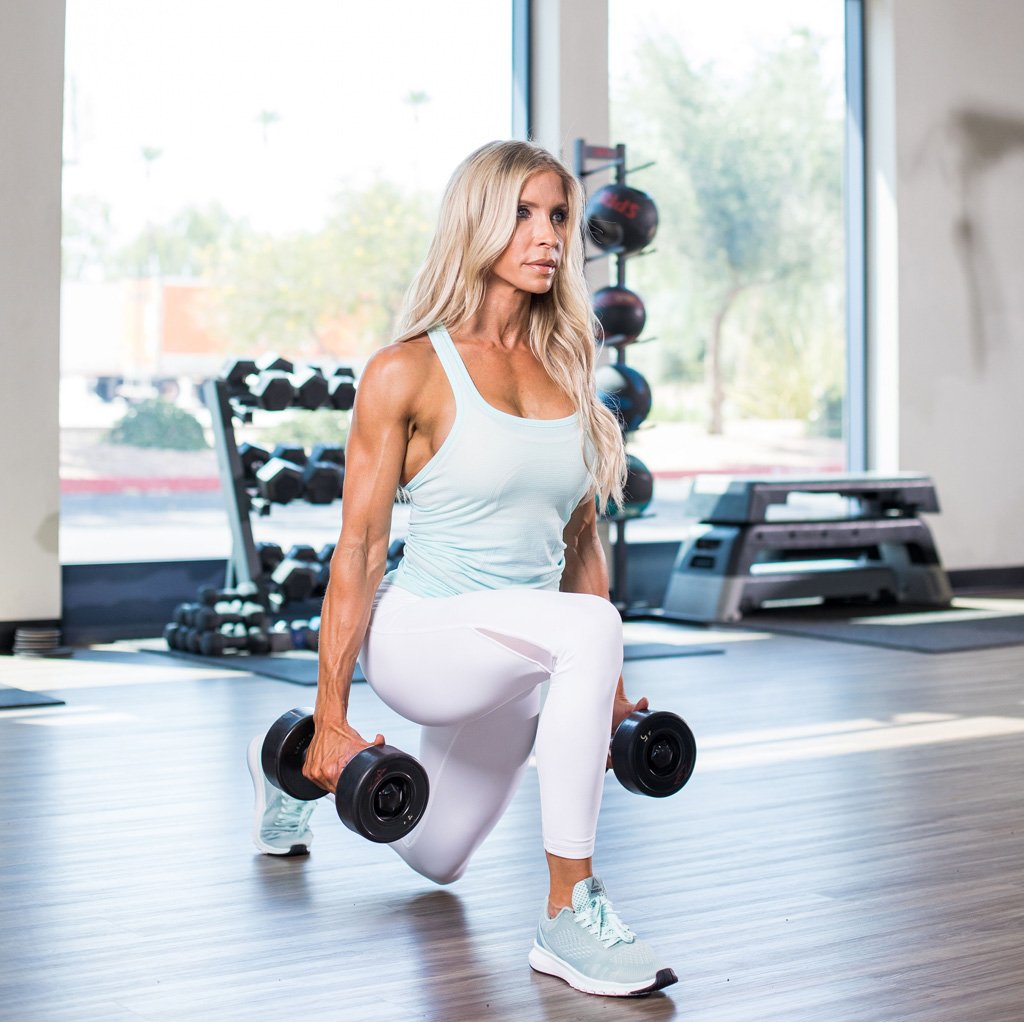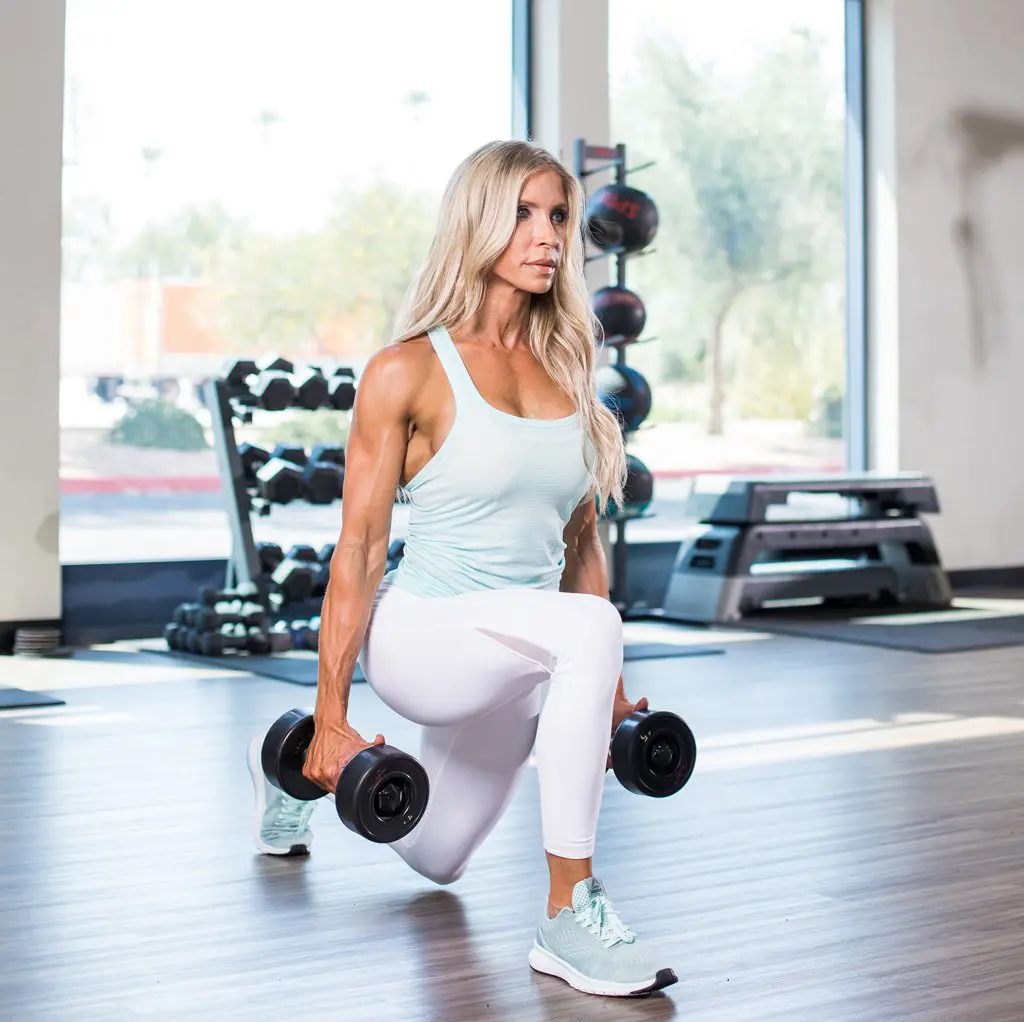 Exercise Every Day
Whether it's 5 minutes or 50 minutes, the best way to stay feeling as young as you look is getting up and getting moving. While lengthy gym sessions may have been a staple in my mom's day when she was younger, nowadays she's all about finding exercise that she enjoys and fits into her daily life. Lately, a quick hike at a nearby mountain or a walk around the neighborhood with her new pup may be the only workout she gets in a day, but she still finds time to get a little movement in every dang day. This is so important for a youthful body and a youthful attitude! All it takes to stay young is a little bit of exercise every single day.
Bonus tip: take a wellness multivitamin. Click here to shop our line of multivitamins.

Outfit Details: Tiffany Sunglasses (also love these and these budget friendly), Madewell Tank, Blue Jeans, Hat, Tribe Bracelets
Wear Sunglasses
While Botox may fix crow's feet (thanks for that tidbit, Lauri!), a much cheaper, less painful option to preventing unsightly lines is simple: wear sunglasses! My mom is the ultimate sunglass aficionado. She is hardly ever seen without her signature specs, and she wears them for far more than their fashion statement. Squinting into the sun can cause deep wrinkles around the eyes leading, to an older, more aged look. Throw on some sunglasses when you head outside to prevent crow's feet and keep your face looking fresh!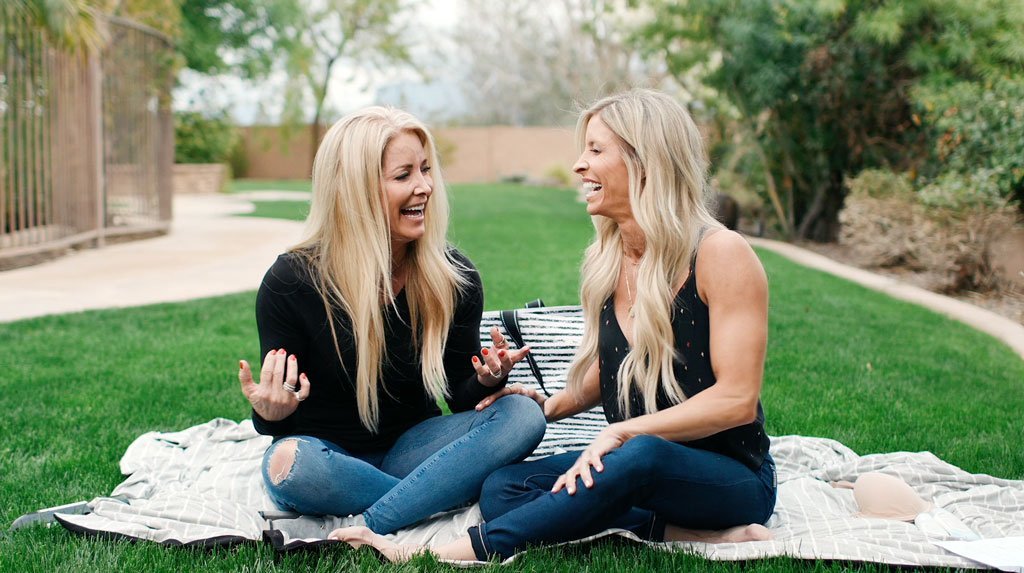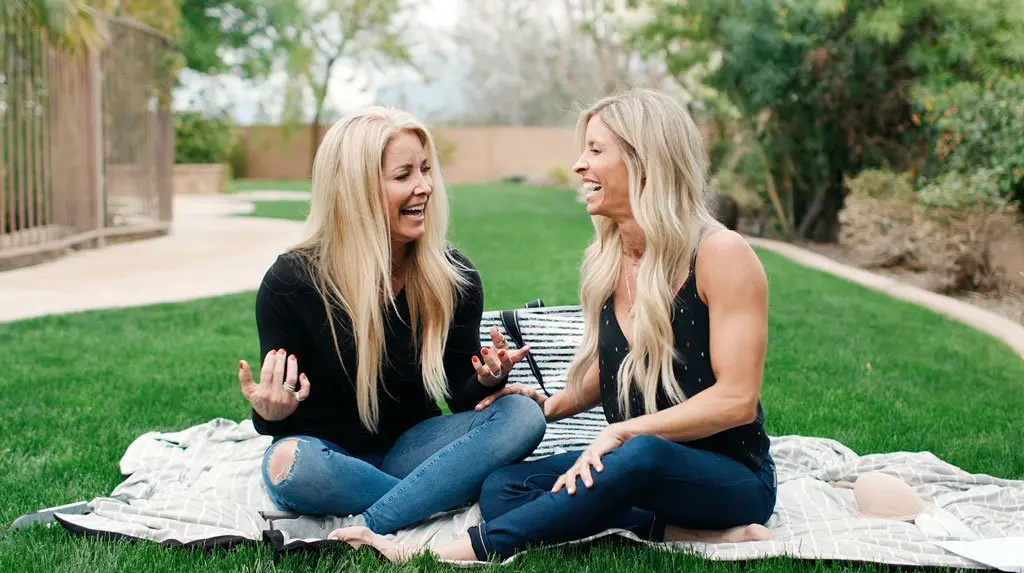 Don't Ever Retire
Don't. Ever. Retire. If you're anything like me, in the midst of long nights and early mornings building a career, sometimes the only thing that keeps me going is the long away fantasy of sleeping in later, a cold drink in my hand, and retirement on the horizon. But is that what I really want?! Absolutely not. While I would love to ease off a bit and enjoy my aging years, keeping busy doing what I love will always make me happy, and happy = healthy, thus, keeping busy leads to aging happily and healthily.
Even if it's just keeping up with a favorite hobby or finding joy in working around the house, hard work really has been proven to aid in happiness, especially as we get older. My amazing Grandpa Jack is over 80 years old, and he's by far the youngest 80-something-year-old I've ever met. And I'll tell ya' what, he's also the busiest 80-something I know too! Moral of the story: keep busy, stay happy.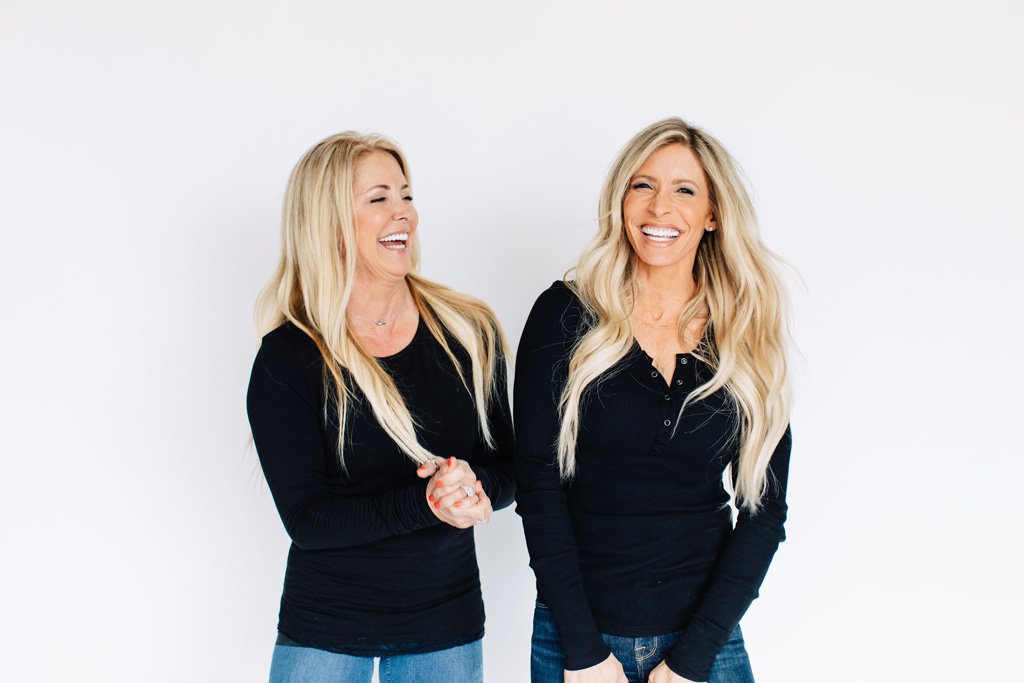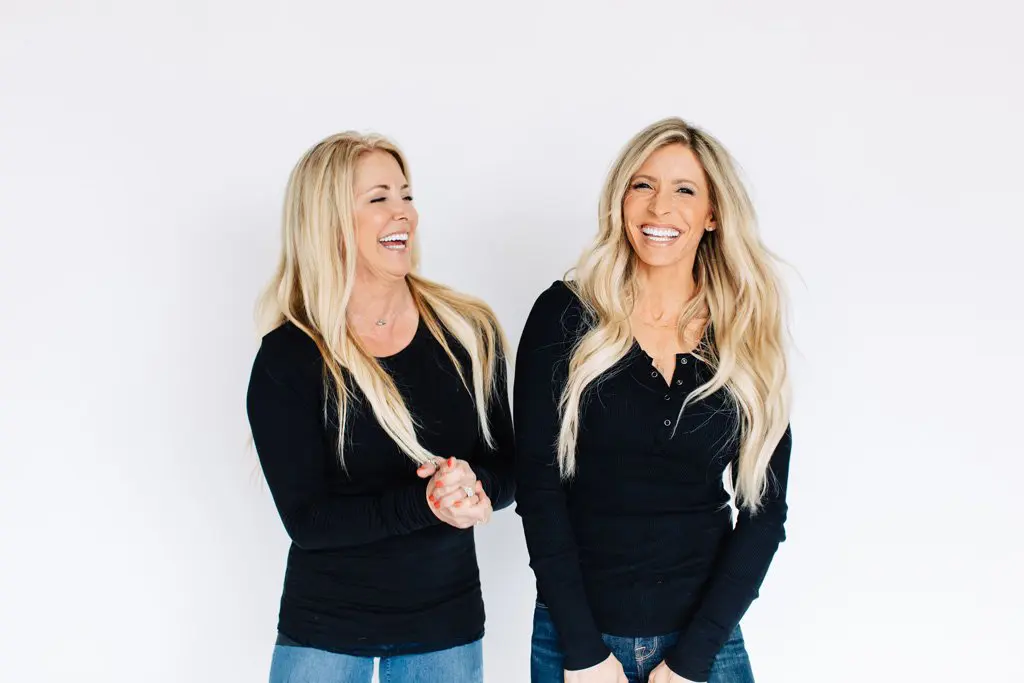 Laugh About Life
Mama Lane's last, but definitely not least, tip about aging well: laugh about life. Guys, wrinkles will happen whether you laugh a lot or cry a lot, but I'll tell ya' what. I would rather have a face with a roadmap full of laugh lines than one that's been stricken with deep frown lines. Life is hard, so the least we can do is be positive, laugh often, and smile as much as possible. All the rose oil, lip cream, and water in the world can't fix a bad attitude and an unhappy nature, and those two things will cause more aging than anything else. The ultimate secret to life long beauty? Laugh about life.
Bonus Tip: Enjoy Wine


xo,
Heidi
Related reading:
Daily Makeup Routine for Busy Moms
How to Drink Water When You Don't Like the Taste
Drink Up! The Benefits of Drinking Water
A Lotta Tabata || 4-Minute Total Body Toning Workouts
Power up Your Day with These 6 Energy-Boosting Tips!