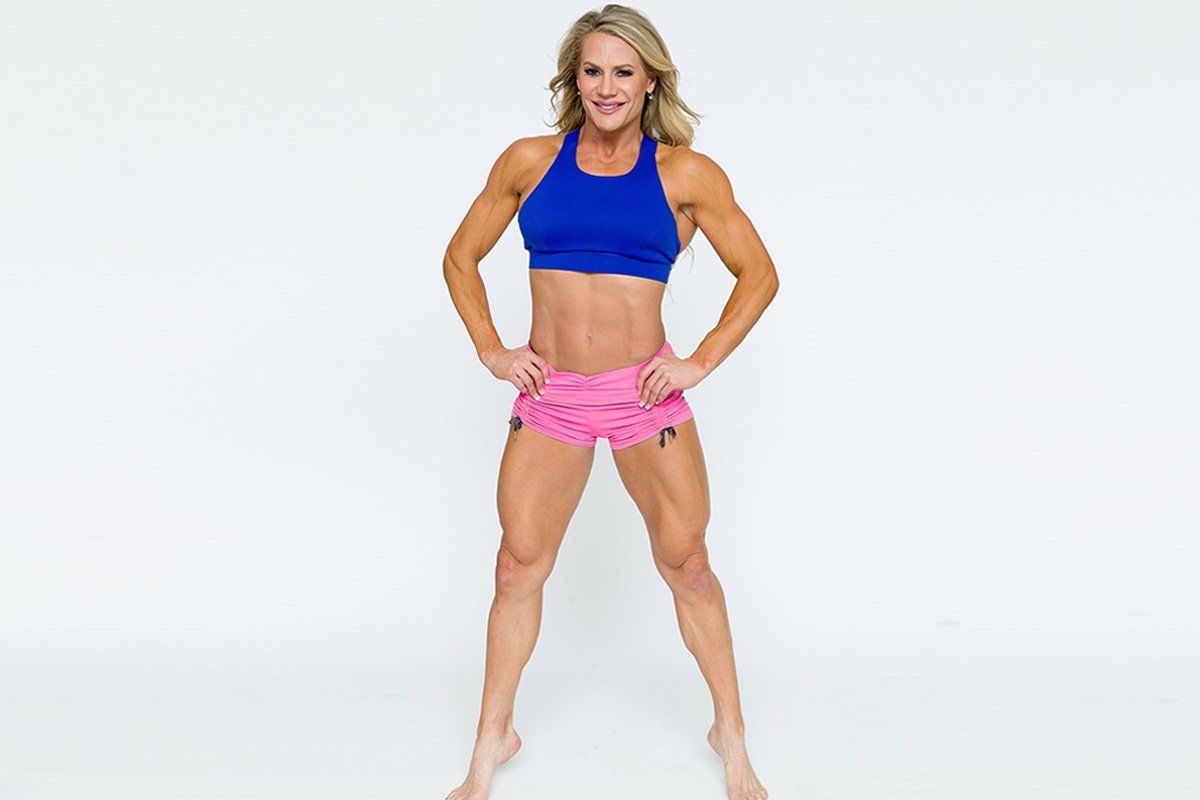 How easy is it to use excuses—as valid as they may be—to keep us from achieving our goals? In this episode of LIVE with Heidi, I'm sitting down with Whitney Jones, an inspirational powerhouse, who has overcome more obstacles than anyone I know during her journey to become her best self.
Her "No Excuses!" mentality has helped me and so many others to view our obstacles as blessings that propel us to achieve our goals. I'm so grateful Whitney was on this episode to share her powerful words of wisdom with all of us!
For complete show notes + more information, click here →
Meet Whitney:
Whitney Jones is a single mom to two incredible boys, owner of Pro Physiques—the largest personal training gym in the state of Arizona, a personal trainer, and a contest prep coach and fitness choreographer to athletes who compete across the country at NPC & IFBB sanctioned events. Whitney and her team have turned out over 100 pros!
She also owns and runs three additional companies including The Pros (an online training business), FEARless by Whitney Jones (a fitness apparel and lifestyle line), and The NPC Whitney Jones Classic.
Alongside fitness, Whitney's passions are snowboarding, skydiving, watching comedy shows, and Oreos. Especially Oreos. She is the sweetest and most caring person you'll ever meet, and she connects with everyone she comes in contact with. And she has the best laugh!
Some questions I ask:
Why is it important to share our trials and struggles with others? (24:36)
What's one important thing your mom instilled in you that has led to your success in all areas of your life? (36:45)
With all the struggles you've had in your life, what is one thing that has helped you overcome them? (37:32)
What are some things you do when you really miss someone who has passed away? (44:07)
What are your tips for finding balance? (47:12)
Some key takeaways from this episode:
Sharing your trials and struggles with others helps them realize they can overcome their own. (24:36)
"You're either making excuses or you're making progress." (36:45)
Everything is a choice: "I have to do this" vs "I get to do this." (37:32)
Why you should be the person your dog thinks you are…or who someone important to you thinks you are. (44:07)
Prioritizing, planning, and being flexible are keys to finding balance. (47:12)

Products + Services:
FEARless by Whitney Jones Apparel Special offer for LIVE with Heidi viewers: FREE FEARless bracelet with any order! Use code: FEARLESSCUFF at checkout. Offer good until 7/11/20 or while supplies last.
Get social with Whitney:
xo,