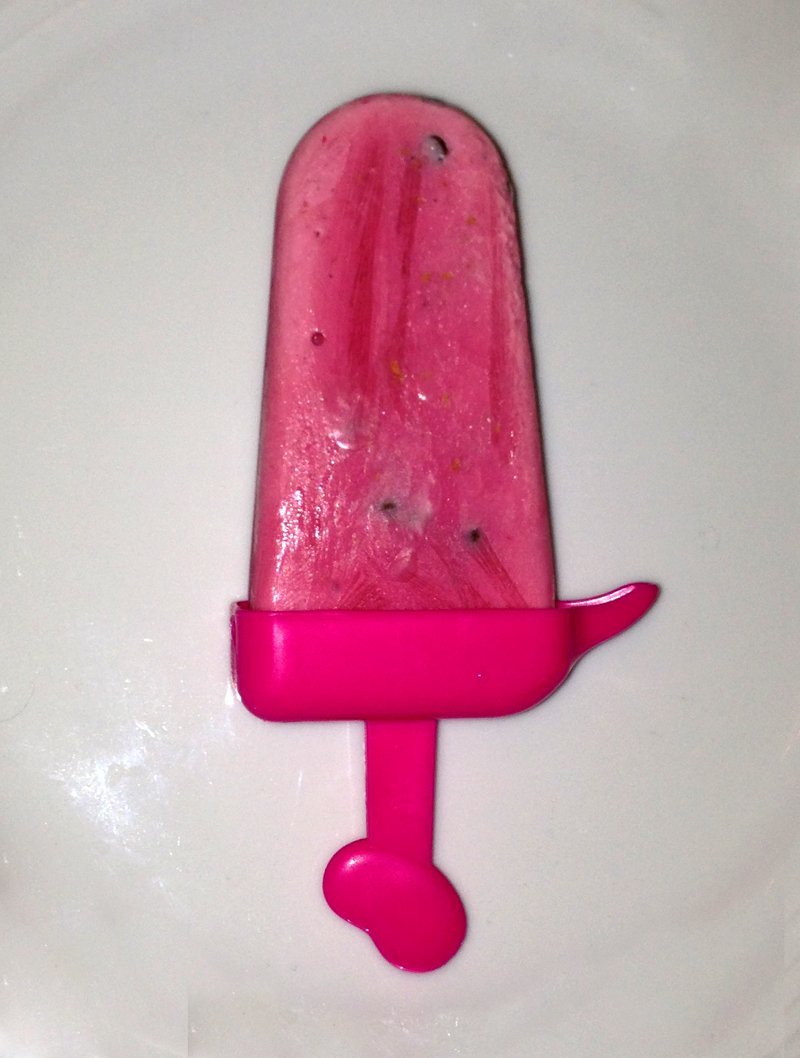 While we're used to "the summer heat" in Arizona, today we're expecting a heatwave that is extra hot, even for us! Thermometers are supposed to be reaching upwards of 120*F! Crazy hot! So there is nothing better to help cool off than a delicious, healthy yogurt pop!
This tasty frozen summer treat is full of flavor that your kids will gobble up. It's even free of table sugar. And to top it off, they?ll get a protein punch and plenty of antioxidants without a fight. Stay cool, stay hydrated, and enjoy!
Chocolate Raspberry Greek Yogurt Pops
Makes 10 pops
What you?ll need:
2 cups fresh raspberries
2 cups plain, unsweetened Greek yogurt
4-5 (1g) packets Stevia
? cup mini semi-sweet chocolate chips
10 3oz freezer-pop molds
How to make them:
1. In a food processor, puree raspberries, Greek yogurt, and Stevia (adjust Stevia based on sweetness of berries).
2. Fill freezer-pop molds with raspberry puree, leaving one inch of space from the top.
3. Evenly divide and stir in mini chocolate chips, stirring out air pockets at the same time.
4. Insert sticks and freeze for about 6 hours or until pops are totally firm.
5. Dip molds in hot water, quickly, before unmolding.
6. Enjoy!!
What is in them:
For one pop, 96 calories, 3.4 g fat, 12 g carbohydrate, 5.1 g protein