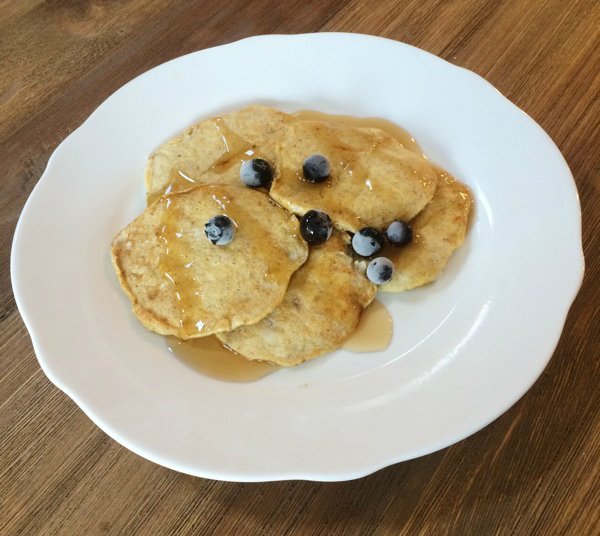 Skinny pancakes? Yes, please! I?ll take a wheat-free, banana-packed, absolutely delicious breakfast ANYDAY?and so will your family! These yummy cakes are easy enough to make with your kiddos alongside you. Tomorrow?s breakfast dilemma is solved!
Skinny Pancakes
Serves 1 ? so double, triple, or quadruple for your family
What you?ll need:
2 egg whites
1/2 cup uncooked gluten-free oats
1/2 banana
1/2 tsp vanilla extract
A dash of cinnamon
How to make them:
1. Place all ingredients in a food processor or blender. Blend for 15-20 seconds or until mixed.
2. Spray hot griddle with non-fat cooking spray.
3. Pour batter onto griddle and cook until edges are golden brown. This should make about 3 small cakes.
4. Top with spray butter (if desired) and all natural syrup or agave nectar.
5. Enjoy!
What?s in them:
In one serving (3 small cakes): 246 calories, 2.9 g fat, 41.6 g. carbohydrate, 13.1 g protein.