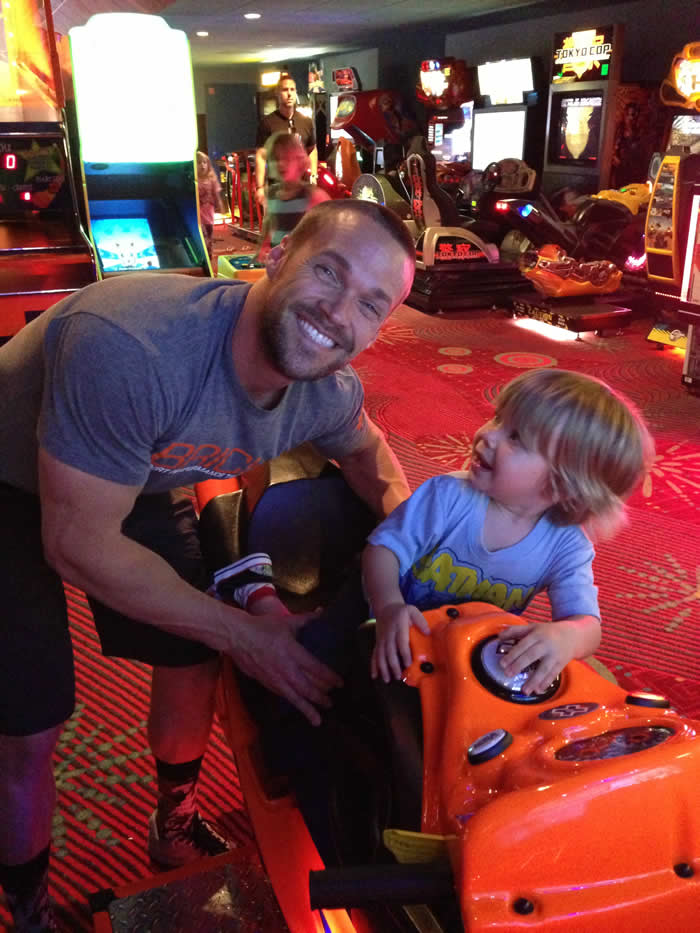 Happy Monday and . . . Happy National Video Game Day!
Yes! I, who loves the out-of-doors and staying active, did just actually wish you a Happy Video Game Day!
Now, you may not want to admit it, but more likely than not, you may fit into one of these almost startling statistics:
? The average video game user plays 18 (yes, that is 1 ? 8) hours of video games a WEEK! (That is the equivalent of 120 9-minute missions or a part time job!)
? 2 in 5 gamers are women. And who knew? 80% of women pick the Nintendo Wii
over the Xbox
or PlayStation
. Interesting!
? While you may be thinking its all the teenagers out there racking up those 18 hours a week, you may be surprised to learn that the average age of a gamer is 32 years old!
? Fortunately, it appears that the #1 game of the Top 5 Best Selling Video Games ever is Wii Sports
! Sweet!
I was glad to see that Wii Sports was #1 because you can actually use your favorite game console to get a workout in and get the kids and adults moving, sometimes without really even realizing they?re getting a workout!
Here in Arizona, it?s a great option, too, when it?s a toasty 116* outside! You can stay inside in the air conditioning and still get some exercise in.
Here are 5 great games that can get everyone in the family moving and active!
1. Just Dance
: This series of games will definitely get the heart rate up as you attempt to keep up with the dancers on the screen! Available in a myriad of versions, including a Disney Party
version, you'll have lots of variety to keep the workout interesting. Available on Xbox and Wii.
2. Disney Party
for the XBox gives full body play action for the entire family! Activities include tennis, baseball, skiing, football and more! Several variations available.
3. Zumba Fitness
will certainly help you not only find your groove but burn some calories along the way! Available for Wii, XBox and Playstation.
4. Wii Your Shape Fitness Evolved
is great for those just starting a fitness routine.
5. The Limited-Edition Wii Sports Resort Bundle with Two Wii MotionPlus
is great for families with the two bonus MotionPlus. This takes Wii Sports to a whole new level!
While we have our fair share of games at our house (Matix is passionate about Skylanders at the moment!), Chris and I have a few rules that come along with the game consoles.
If the kids want to play a video game, they need to head outside and play for 60 minutes THEN they can come back in and play their favorite games. It works great for our family. Everyone stays active and everyone can have fun.
Do you have a favorite game that gets you moving? Any special rules that come along with your game console? Share your answers in the comments below!
*Statistics from OnlineEducation.net