How do I stay stylish while juggling kids, work, health, and everyday life? By following the advice of the beautiful ladies over at Lunch Pails & Lipstick! These AZ natives and long-time friends of mine not only know how to keep a mama stylish, but they know what it?s like to balance family and work too.?You?re sure to love Lisa, Jenna, and Summer just as much as I do. Comment on my blog below to let me know what your fave items are!

?
At L&L we love experimenting with new trends! When adding a few fun pieces to our closets we like to have a good balance of basics. Fall is here and we carefully chose each of the items below as staple pieces. Each can be mixed and matched, providing you with endless options when planning your day or night out.
Tips:
Invest in a good pair of jeans. Find a style that works for you and spend a little extra on quality over price. They will last and hold their shape longer.
Aviator sunglasses, gold, and diamond studs are classic accessories that never go out of style.
Leopard is another classic item. Just be sure to not go overboard. Wearing one leopard print piece at a time is plenty.
The term "body con" is a friend to us all! It's like spanx built into your clothes.
Most importantly, don't take fashion too seriously. It's all about having fun, wearing what you love and staying true to who you are.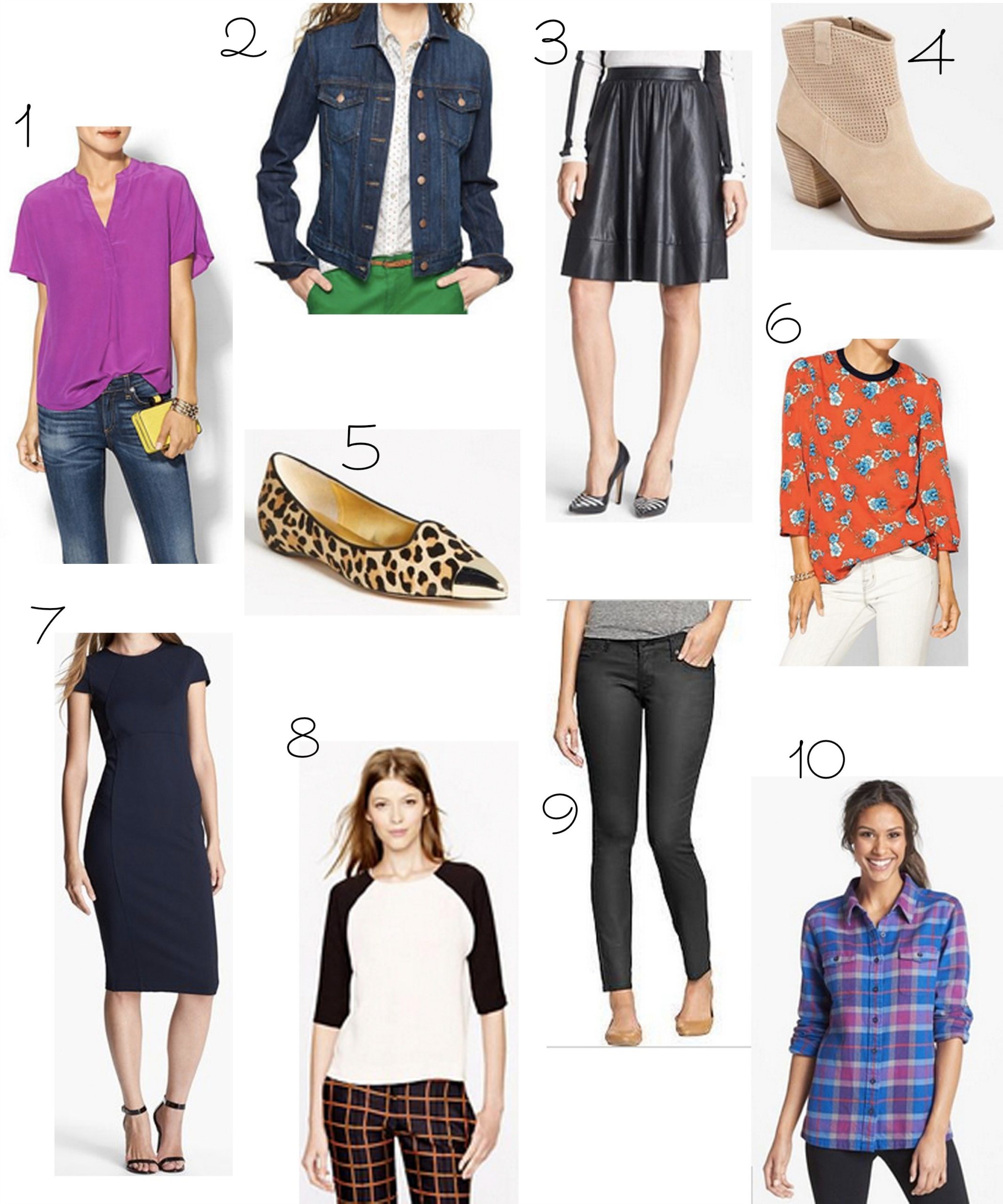 1.?Daniel Rainn Silk Flutter Blouse

2.?Gap 1969 Denim Jacket

3.?Faux Leather A-Line Skirt
4.?Vince Camuto Women's Holden Boot

5.?Ivanka Trump 'Carla' Flat
6.?Pim + Larkin Floral Print Blouse

7.?Seamed Pencil Dress (Nordstrom Exclusive)
8.?Crepe baseball Top
9.?The Rockstar Super Skinny Jeans

10.?'Fjord' Flannel Shirt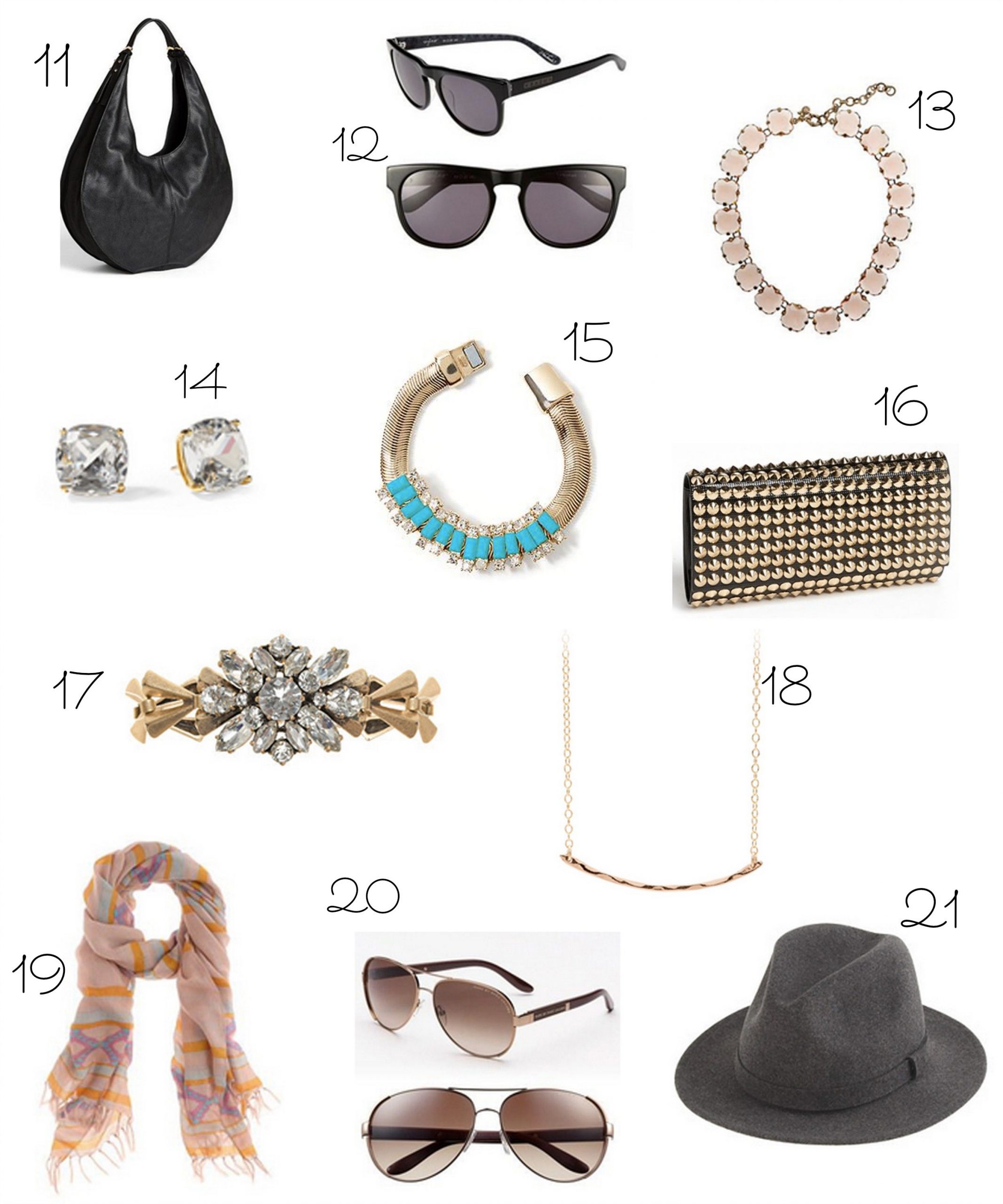 11.?Double Handle Hobo
12. ?'Sylas' 55mm Sunglasses
13.?Octagon Necklace
14.?Kate Spade New York "Essentials" Small Square Studs

15.?Banana Republic Slider Bracelet

16.?Tasha 'Spikey' Barrel Clutch

17.?Crystal Chevron-Link Bracelet
18.?Gorjana "Taner" Bar Necklace

19.?Diamond Stripe Scarf
20.?60mm Stainless Steel Aviator Sunglasses
21.?Bailey Felt Hat
Love,
Lisa, Jenna & Summer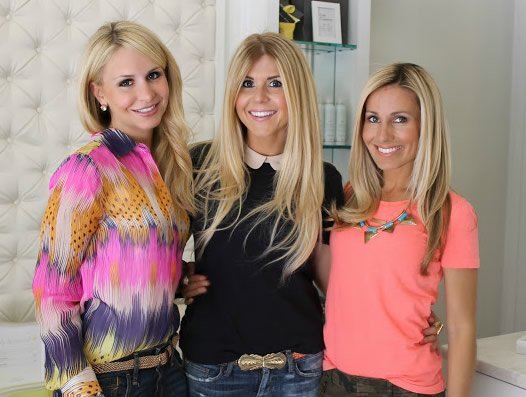 For more great fashion ideas and to connect with the fabulous ladies of
Lunchpails & Lipstick, connect with them here:
website: www.lunchpailsandlipstick.com