Originally published on LittleMissFearless.com.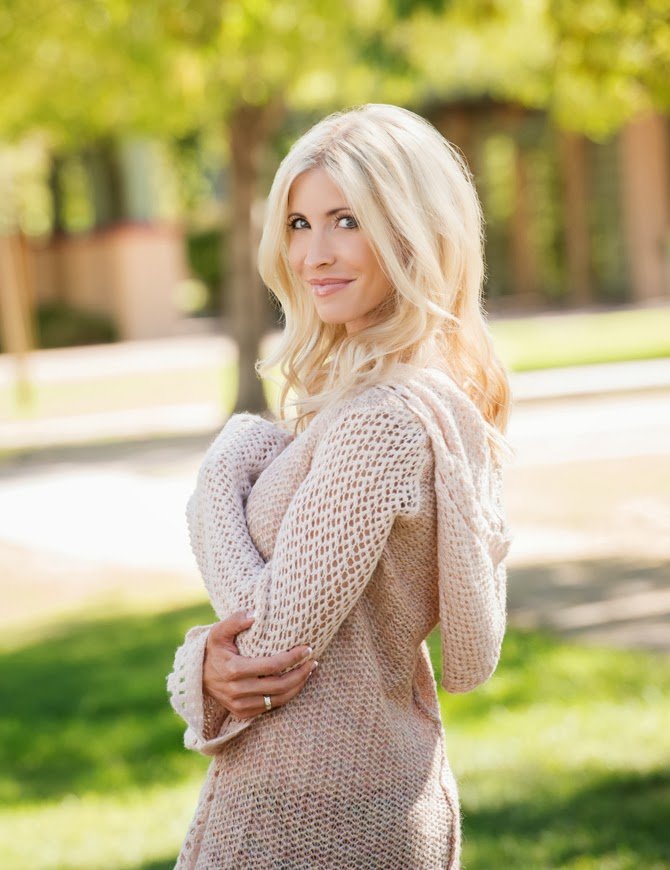 Hi! I am Heidi Powell???a mom to three (almost four) beautiful kids, a wife and best friend to the sweetest man alive, and a trainer and life coach to many wonderful peeps on?Extreme Weight Loss.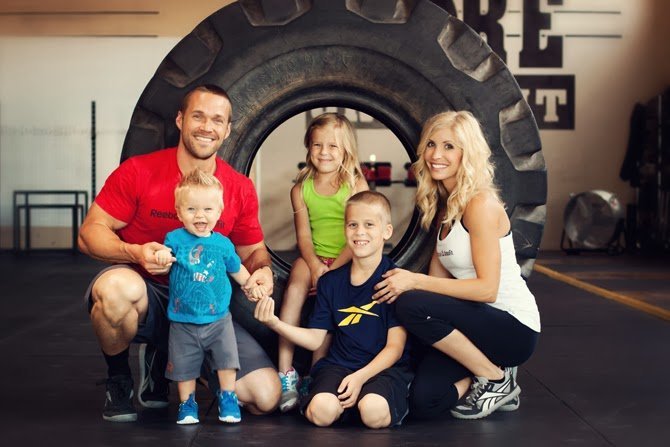 How would you describe your?personal style?
To be quite honest, I?m not much of a fashionista! I can definitely look at something and say ?Yay? or ?Nay? and I must say I can dress my husband and kids pretty well. With this busy life I live, I just don?t have the time or the patience for shopping or gobs of makeup (who knew?). So when I do shop, I look for essential pieces that will last a long time. If I find a piece I like, I will buy it in every color so I can mix and match for different looks. I?d call my preferred style classic mashed with a little boho-chic. Hair is a ponytail or hat most days and makeup is little to none when I am not on camera.
How do you?balance?working out, eating right (especially when convenience is a necessity), family time and other commitments?
You answered the question in your question! The only way for me (or any other busy mom of almost four) to balance working out, eating right, family time and other commitments is to keep it convenient. I don?t have time most nights to cook a huge meal. I implement a method we call?bulk prepping?(preparing large amounts of healthy foods in advance) to keep healthy options available for meals 24/7. With exercise ? Chris and I workout in our garage! We don?t need a huge gym or a ton of equipment. Our bodies are the best equipment we have! Then with family, we encourage them to join us. Not only does this keep them healthy, but also it keeps us together! Luckily, we get to call this our job too. 🙂
Why do you?choose?to exercise and eat healthy? Do you ever have days where you ?just don?t feel like it??
Nearly every single day a part of me doesn?t feel like it! Those CrossFit workouts scare the crap out of me?until ?3-2-1-GO!? Once I start, I am in it?and I feel like a million bucks once it?s completed. The effects of a healthy lifestyle are what make me choose this every day of my life. I?ve never felt stronger (even pregnant), happier, or healthier than I do when choosing a fit life.
Have you ever?struggled?with a negative body image? How did you?overcome?it?
Yes! Like most women out there! Body image issues are more prevalent than many realize. Out of fear of judgment, we tend to hide our struggles?this is such a big one! I hid mine for the longest time. In fact, it wasn?t until I felt like I had control over my issues that I finally opened up about them. It?s terrifying when you are in that dark place. I wish I had had the courage to reach out for help at the time ? it probably would have saved me 8 years of hard struggle.
Pregnancy helped me start along the right path, believe it or not. When I realized I was responsible for the development of another human being, I started thinking a little more selflessly and decided to make some big changes in my life. Even since then (about 9.5 years ago), it has been a road to recovery. I learn every day what works to keep me on the right path, and what doesn?t.
How do you maintain a?positive outlook?when faced with a challenge?
As crazy as this sounds, I think I was just blessed with this trait. My life has been full of challenges, but oddly, I?ve never viewed myself as a victim. I think growing up with a really tough dad and 3 brothers helped me keep my perspective in check. In addition, I realize there is a difference between what we?can?change and what we?cannot.When a challenge arises, I immediately evaluate the situation to pick out these parts. I change the things I can, and accept the things I cannot.
Where does your?confidence?come from?
I don?t know! My husband and I were?just?discussing this topic this morning as we were packing up our Colorado house. 🙂 He thinks it?s family pride that was instilled in me as a child. He may be right; my parents did their best to instill in us kids that confidence comes from within?not from the approval of others. But I do feel like a large part of the confidence I have comes from the hard work I?ve put in over the course of my life, and learning from the mistakes I?ve made when I didn?t work hard enough. I admit though, I have insecurities too and never feel ?good enough? in every area of life. This realization keeps me working hard toward self-betterment.
What is your?favorite?healthy meal? Favorite splurge?
Gosh, considering I have now spent nearly three years of my life building babies (four pregnancies), my taste buds seem like they are ever-changing! Right now, my favorite healthy meal is SO simple and convenient ? I?m almost embarrassed to say because it?s so simple! A chocolate protein shake made with unsweetened almond milk, combined with a banana and peanut butter (Trader Joes crunchy is to DIE for). I have to explain: 1. I am pregnant, and chocolate and bananas are heaven to me right now! 2. I am so busy?if I can find satisfaction in something so simple, that?s a win for me!
Favorite splurge: Starbucks new La Boulange pastries. I could take any of them and call them my favorite.
What is your?biggest fear?
Ever since I can remember, I have felt like I ?won the life lottery?. I was blessed with the best parents, the most incredible brothers, kids, husband, friends, extended family, opportunities, etc. That?s not to say I haven?t had struggles?I have had?plenty. And that?s not to say my family is perfect and that I am always happy. I am human and have my down days too, and my family experiences challenges just like any other (addiction, death, divorces, bad choices, litigation, failed businesses, broken hearts, broken bones, fights between each other, etc). But none of that so far has pulled me from thinking I am the luckiest person alive.

My biggest fear?is losing the perspective that I have. I realize life is beautiful and life is ugly for everyone. I hope the day never comes where I start seeing my life as?ugly.?Life is too beautiful.
With all that you?ve experienced and accomplished in life, what brings you the most?happiness?
A couple things: First and foremost, being able to experience life with my best friend. I get emotional just thinking about it. Chris came into my life at the right time, and I am thankful for every single moment we get to spend together.
Another thing that makes me happy is seeing how happy our kids are. 🙂 Like any parent, I hurt when my kids hurt. I?m so happy to see that (so far) they are making choices that make them smile. Others praise them for being courteous, kind, respectful, sweet, and loving. What more can a parent ask for?
What?advice?would you give to readers who are struggling to believe in themselves?
You are not alone. We have all been in places where belief in ourselves is nearly non-existent. Myself included. Although I have always had a positive perspective on life, my struggles have pulled me down at times. Especially with regard to my past eating disorder, I felt hopeless and like I could never, ever be ?normal? again. When I didn?t believe in myself, I relied on the belief that others had in me. Each and every day, I tried to make choices that aligned with who I wanted to be?not who I believed I was. Over time and with a lot of hard work, determination, and perseverance, I have become the woman I have always wanted to be. I am far from perfect, but it?s nice to believe that I am capable of anything.
We work a similar process with our?EWL?peeps. They all come to us broken and lacking belief. It is our ability to see who they are underneath the hurt, and our belief in them that helps them eventually believe in themselves. It?s pretty awesome. 🙂