I found this adorable Valentine craft online that seemed so easy that a baby could do it! The baby doing the craft had to be younger than Cash, so I figured if he/she could do it then Cash could do it. The best part? It only requires household products and paint, and seemed totally mess-free!
First, gather the supplies: red (washable) paint, a paper plate, cardstock paper, and an empty toilet paper roll.?If your toddler is anything like mine, you have these laying around like legos (and the mound of unraveled toilet paper next to it).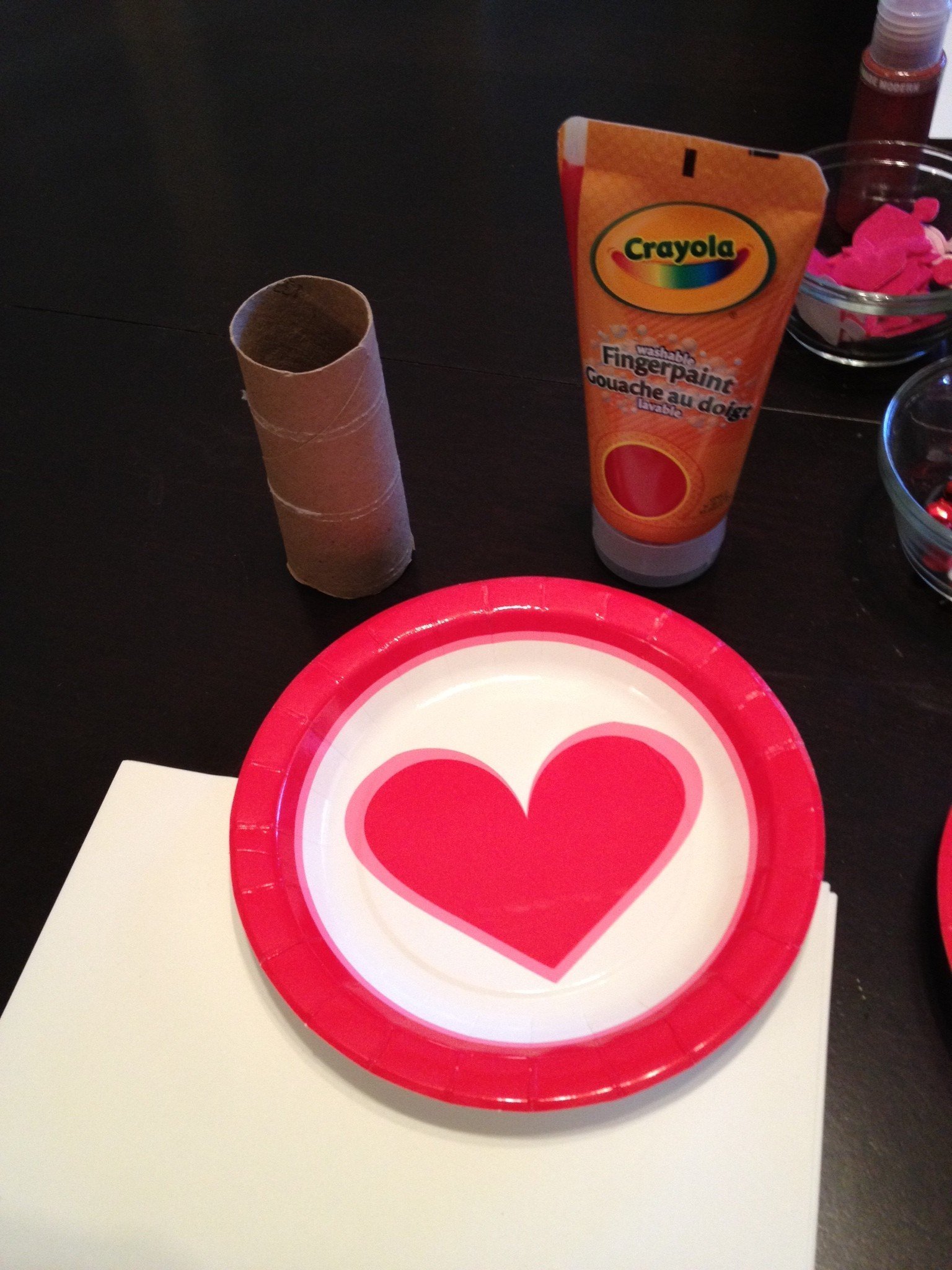 Flatten the toilet paper roll on a tabletop, creating creases on both sides.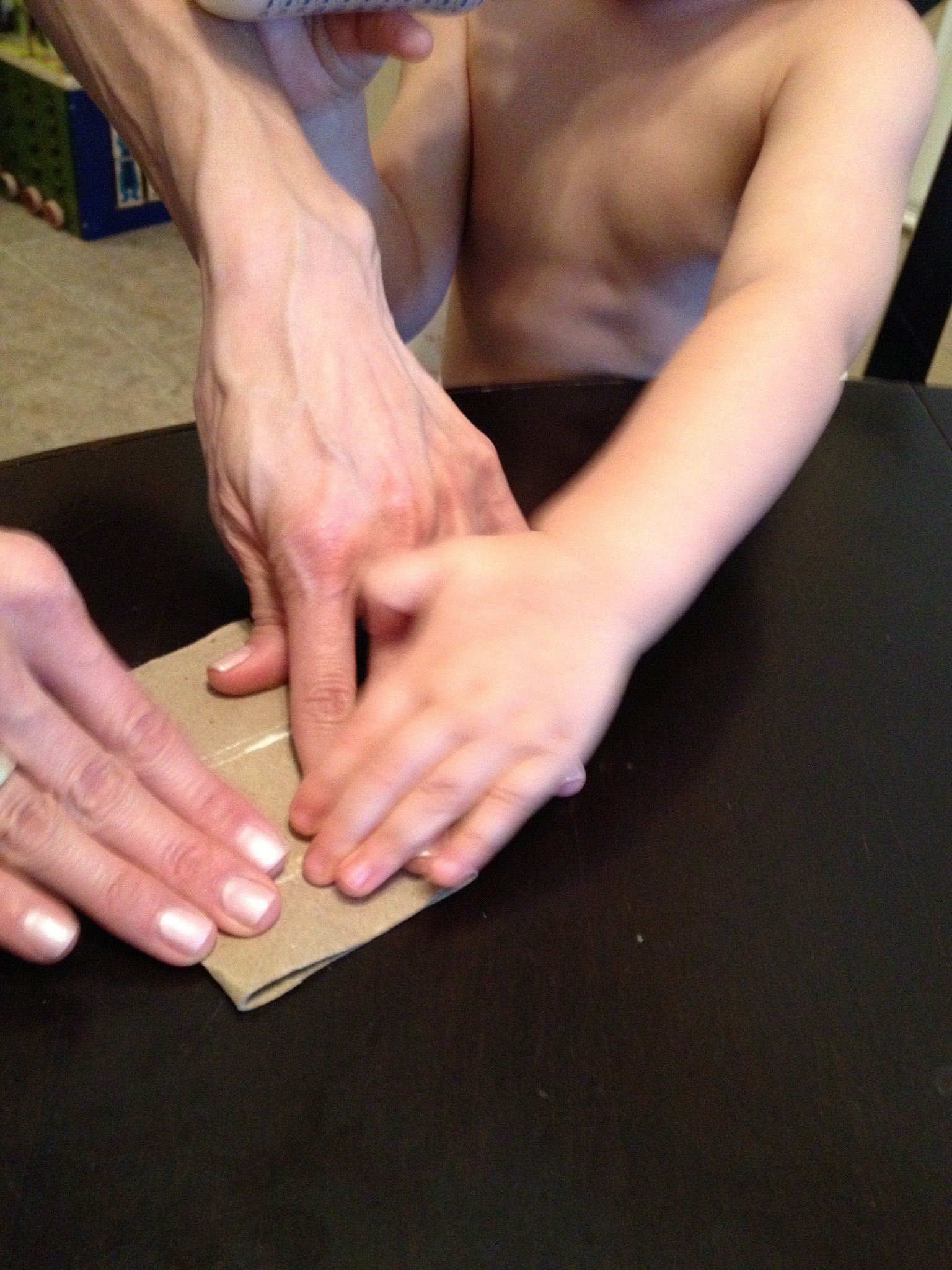 Push in one crease to create a heart. ?Place a piece of tape on the top of the heart to hold the shape. You have made a heart stamp for your little one!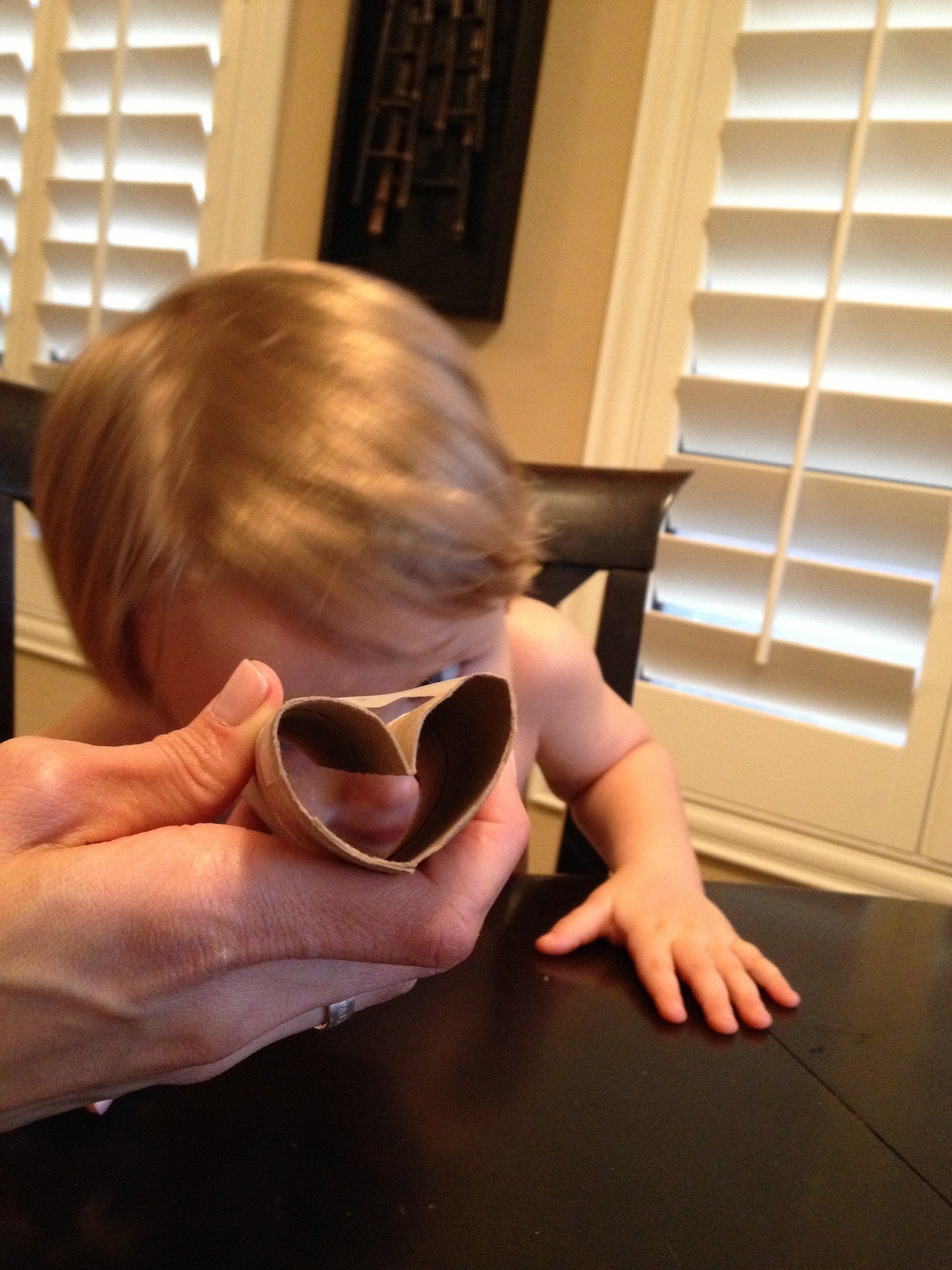 Pour red paint on your plate, and dip one end of your heart stamp.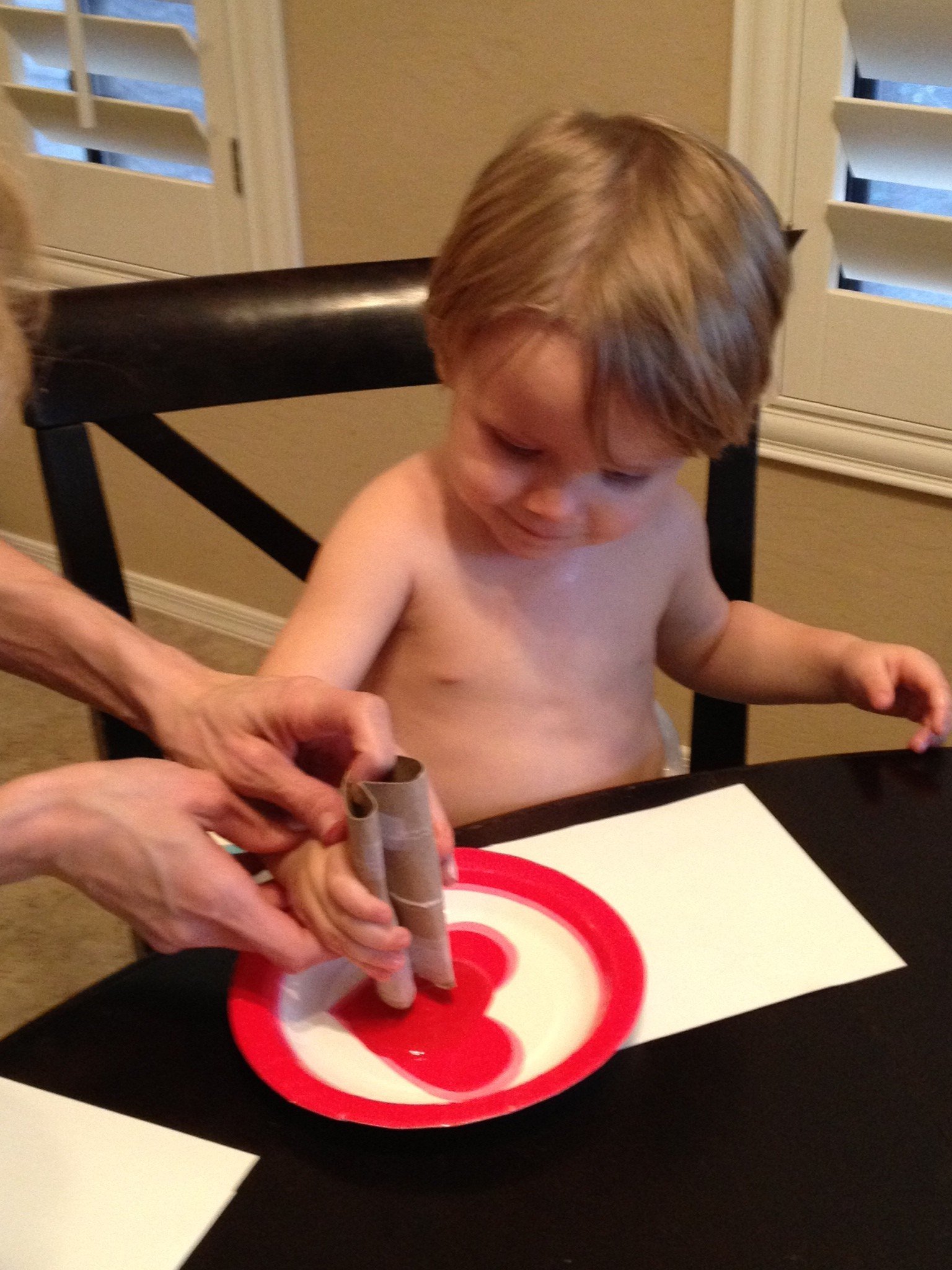 Hand off to your sweetie to create their very own piece of heart art! After you get a few hearts stamped (and if you're up for more clean-up!) let your baby fingerpaint – this was Cash's favorite part!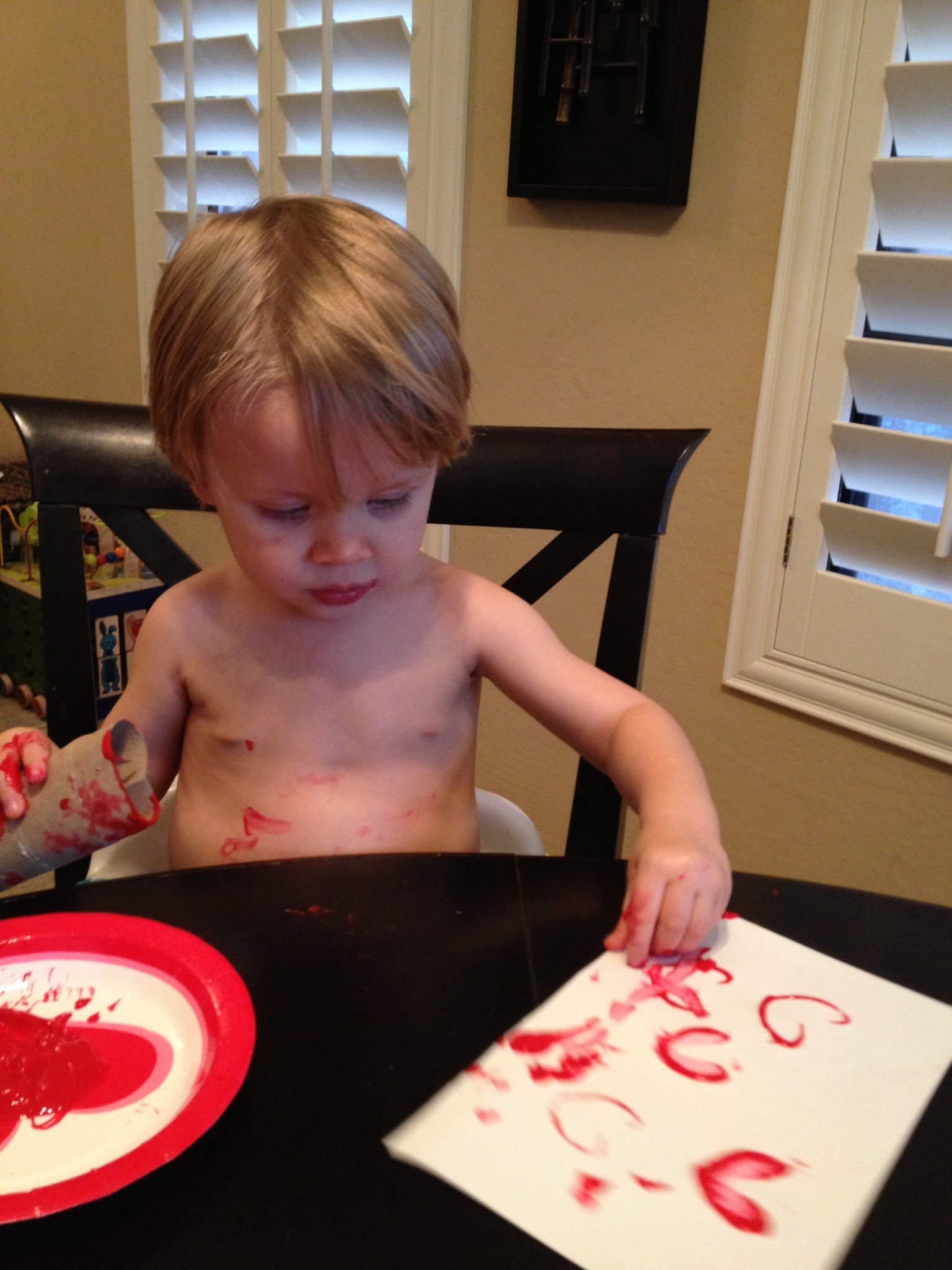 Ta-da! Your toddler's Valentine Heart Art. Fold in half to make into a personalized Valentine.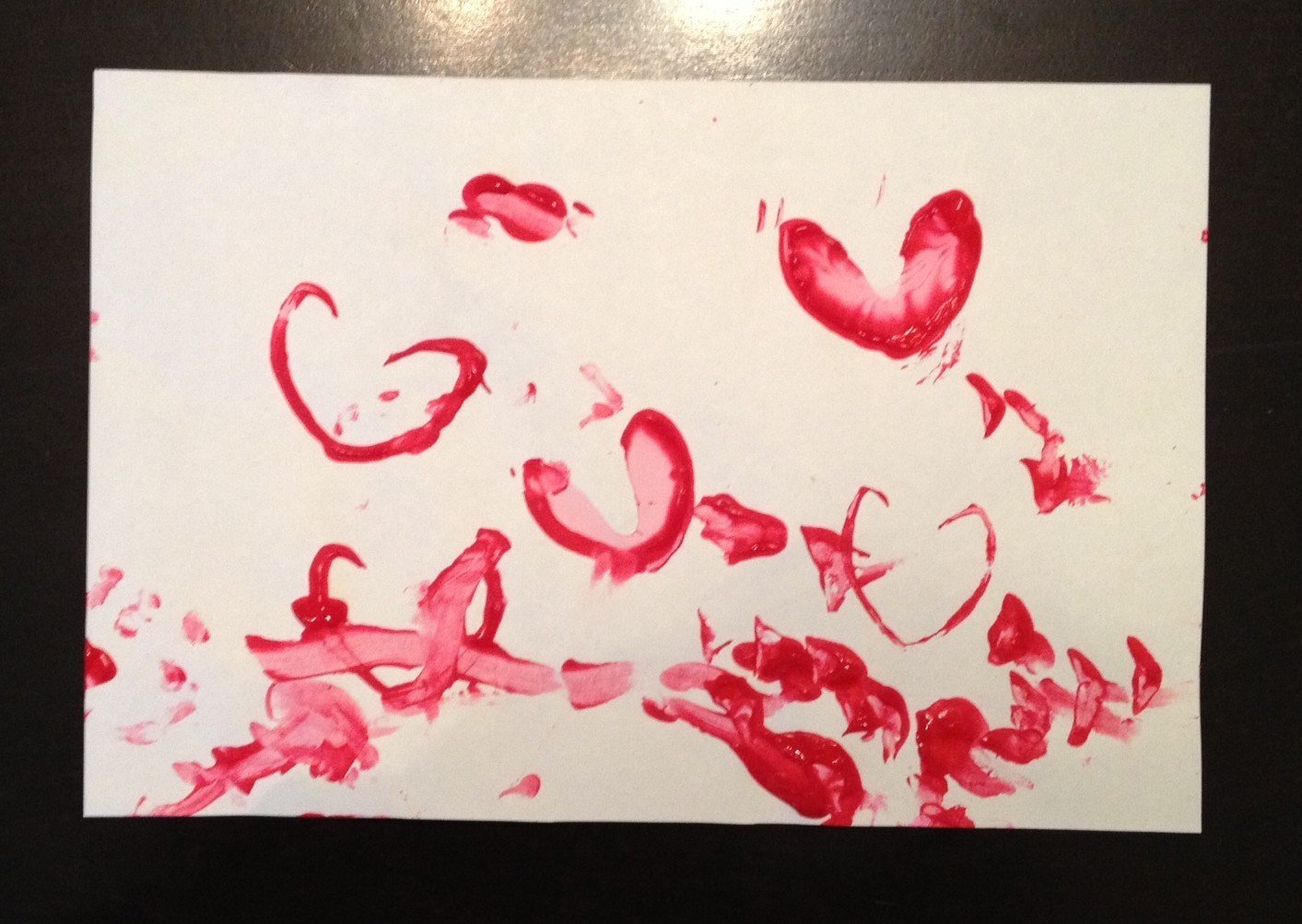 Older kids can participate too! For Matix and Marley, I added in some fun Valentine decorations that were purchased at a discount party store. They LOVED it too!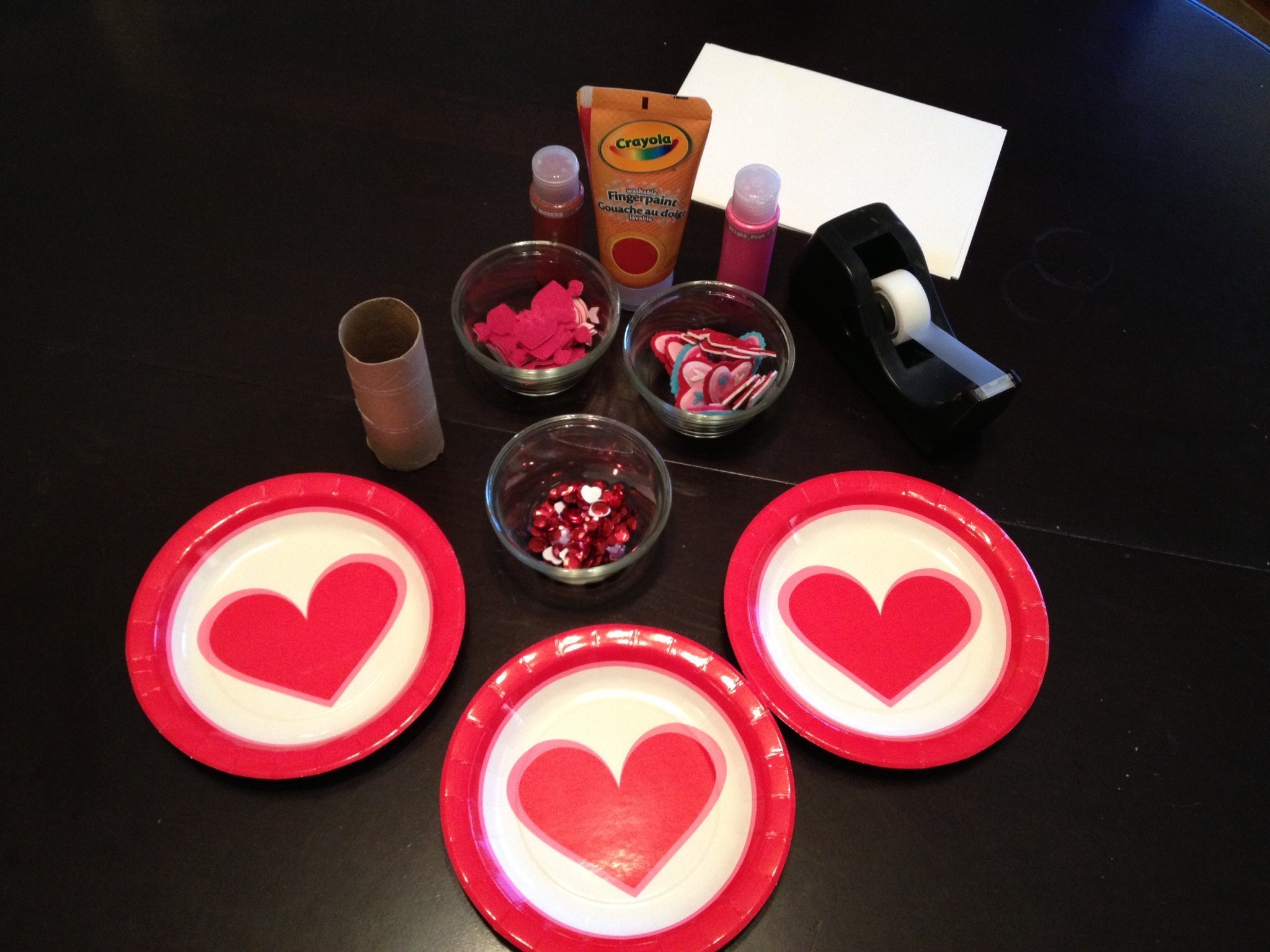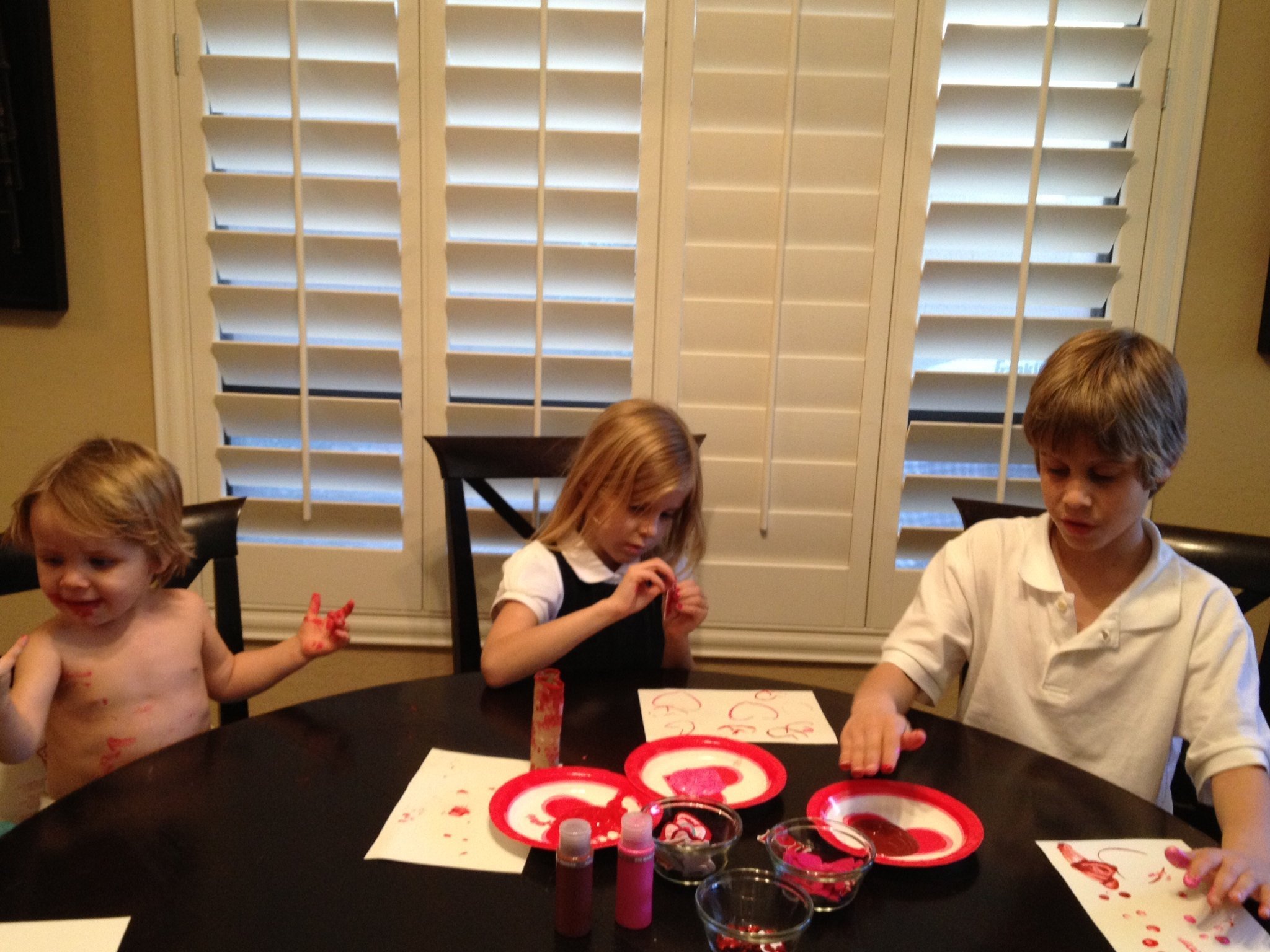 Happy Valentining!