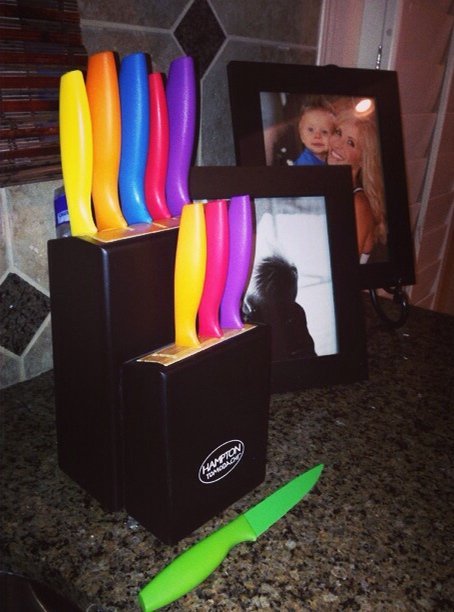 How darn cute are these??? Hands down, the prettiest knives I?ve ever seen ;).
With the amount of prepping, cooking, and cutting that goes on in our kitchen, a good set of knives is a MUST. A stylish and pretty set of knives that cuts like a breeze?even better!
I found these at my local Target on sale for under $50 and had to pass on the great deal to all of my blog friends. If you don?t have time to run to Target, check ?em out here!
One warning to moms and dads out there ? these knives are SO adorable that even the blades are colored.? Any parent knows that these could easily be mistaken for a toy by kids of all ages. My gut has already warned me to keep these knives further from the kiddos than even the last set was kept.
Enjoy!