Originally published on HerCampus.com.
Name:?Heidi Powell
Age:?31
Job Title and Description:?Transformation Specialist
College/Major:?ASU, UVSC, and UOP / Business Administration (believe it or not)
Website:?www.heidipowell.net
Twitter Handle:?@realheidipowell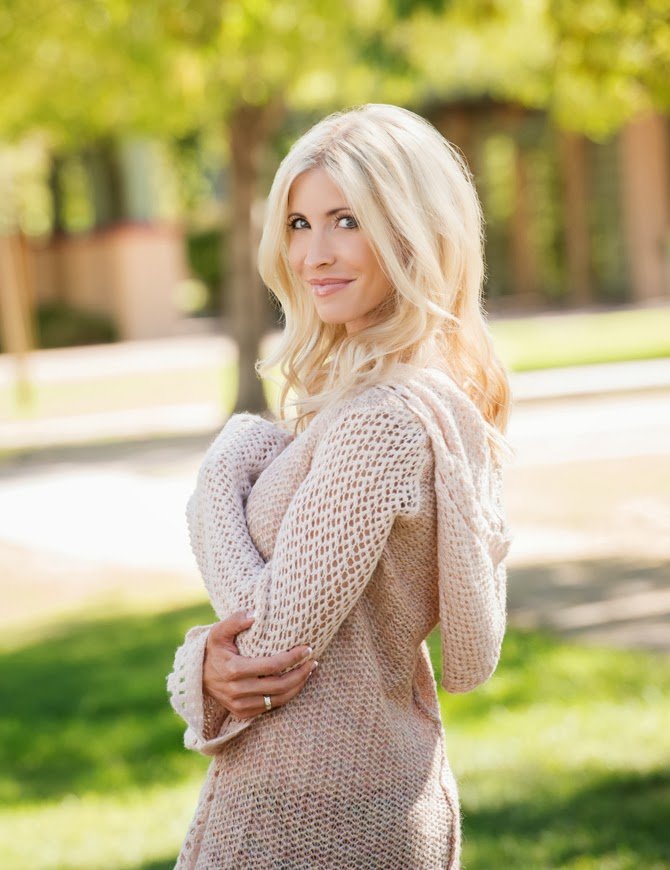 What does your current job entail? Is there such a thing as a typical day?
Heidi Powell:?Oh boy ? how do I explain this? As a transformation specialist, I am a trainer, life coach, friend, therapist (not licensed), mom, sister, daughter, doula (yes, for one of our Season Four peeps), stylist, hair dresser, nutritionist?I am whatever people need me to be to make sure they have the most successful transformation possible. When you care so much about people, you will do anything to help them realize their own potential.
There is never, ever a typical day, but I don?t know if I?d know what to do with myself if I had ?typical days?! Every single day brings a new adventure and a new lesson.
What is the best part of your job?
HP:?I love it so much that I never feel like I am working. Not a single day of my life goes by where it feels like work. I put in some long and unreasonable hours, but it is because this is my passion. It only helps that I get to do this with my best friend in the entire world, Chris. Another perk ? I get to spend my days with the most incredible ?peeps? ever as they transform their lives. I make lifelong friends that inspire me.
What was your first entry-level job in your field and how did you get it?
HP:?I was a front desk girl at a Gold?s gym in Provo, Utah. I checked people in [when they arrived] and folded towels when they were dry! I spent most of my days watching the trainers [work with] clients and wishing someone would ask me to train them!
I got the job the old fashioned way! I walked in and asked if they were hiring. They said maybe and had me fill out a form. I got the job!
What is one thing you wish you knew about your industry when you first started out that you know now?
HP:?I wish I would have known that it?s okay to fail. Not only is it okay, but it is necessary for our own human growth. For many years, I was so afraid of failure that I wouldn?t try much unless I knew I could succeed. Unfortunately, I spent those years not living life to the fullest. I never knew back then that dreams could come true with a lot of hard work and some tolerance for failure.
How has making that transition from behind-the-scenes to ?front and center? impact your career? Do you have any tips for making that switch?
HP:?Oddly enough and thankfully, it hasn?t changed my everyday routine very much. I might be in front of the camera more now than before, but I coach and live the same in front of the camera as I do behind the camera. It was a huge blessing to me to have the team acknowledge my efforts and want to show it on screen, but I would honestly be doing the same thing either way. I have found my passion in life.
With that being said, the only tip I have is to do what you are passionate about. Success will be immediate. It is not determined by a dollar figure or the number of Facebook fans you have, but by how fulfilled you feel at the end of every day.
Who is one person who changed your professional life for the better?
HP:?Chris. Meeting him changed not only my professional life, but my life in general. Although I was a trainer in college back in 2001, I didn?t think the training route was for me. It didn?t seem exciting enough and felt a bit redundant in the environment I was training in. I made the transition into the real estate world in 2002 and loved it because I felt like I was helping people accomplish something they never thought they could do ? buy their dream home for an affordable price!
When I met with Chris in 2008, he taught me that training the super obese was entirely different than ?training? in a gym environment. He proved that training wasn?t just for a better set of biceps or six-pack abs, but [it] was also to transform lives. Together, we joined forces and have created such a unique and emotional approach to transformation. I have never felt more fulfilled in my life.
What words of wisdom do you find most valuable?
HP:??Our deepest fear is not that we are inadequate. Our deepest fear is that we are powerful beyond measure. It is our light, not our darkness that most frightens us. We ask ourselves, ?Who am I to be brilliant, gorgeous, talented, fabulous?? Actually, who are you not to be? You are a child of God. Your playing small does not serve the world. There is nothing enlightened about shrinking so that other people won't feel insecure around you. We are all meant to shine, as children do. We were born to make manifest the glory of God that is within us. It's not just in some of us; it's in everyone. And as we let our own light shine, we unconsciously give other people permission to do the same. As we are liberated from our own fear, our presence automatically liberates others.?
– Marianne Williamson
Okay, enough business for a second?what are some of your best health/fitness tips for our readers?
HP:?While I could rattle off hundreds, this is one tip I wish I would have heard [in college]: strong is the new sexy! Stop using the scale and jean size to determine how fit or unfit you are. Get in the gym and fight, run, jump, climb, and lift heavier and harder each time than you did the last. I?ve found there is nothing more empowering as a woman than feeling strong. It has helped me get over some of my own past body image issues.
What is one mistake you made along the way and what did you learn from it?
HP:?I never call them ?mistakes?, but rather ?learning experiences.? One learning experience in particular is the reason I love the tip above! As a teenager and college adult, I put far too much emphasis on the number on the scale. I got caught up in the ?being skinny? game, and felt unworthy if I wasn?t as thin, beautiful, or muscular as another girl. I struggled to find self-worth, and developed an eating disorder as a result. There was some physiological and emotional damage done because of this. And for a while, the disorder controlled my life more than I would have liked it to and kind of pulled my off of the path to reach my goals.
It was by overcoming these issues that I realized the power in my own strength. I found fulfillment in something outside of my looks. I found that fulfillment I needed in my efforts in the gym. It was quite amazing to realize how capable and tough my body was. I?ve been hooked on ?strong? ever since. My hope is that both of my daughters (one is seven and one is not yet born) will both learn this lesson sooner than I did to save them some pain.
What do you look for when considering hiring someone?
HP:?Heart and intentions! These are first and foremost for me. I could meet the most capable human being in the world, but if their heart and their intentions aren?t aligned with ours, then it?s an automatic no. I can see through that stuff pretty well?mother?s intuition!
What advice would you give to a 20-something with similar aspirations?
HP:?Steve Jobs says it best, ?Don?t let the noise of others opinions drown out your own inner voice. And most importantly, have the courage to follow your heart and intuition. They somehow already know what you truly want to become. Everything else is secondary.?