Congratulations to our Winner, Annie Browne
Watch for the next Labor Day to Labor Day 12-week Giveaway this coming Sunday.
More prizes coming your way!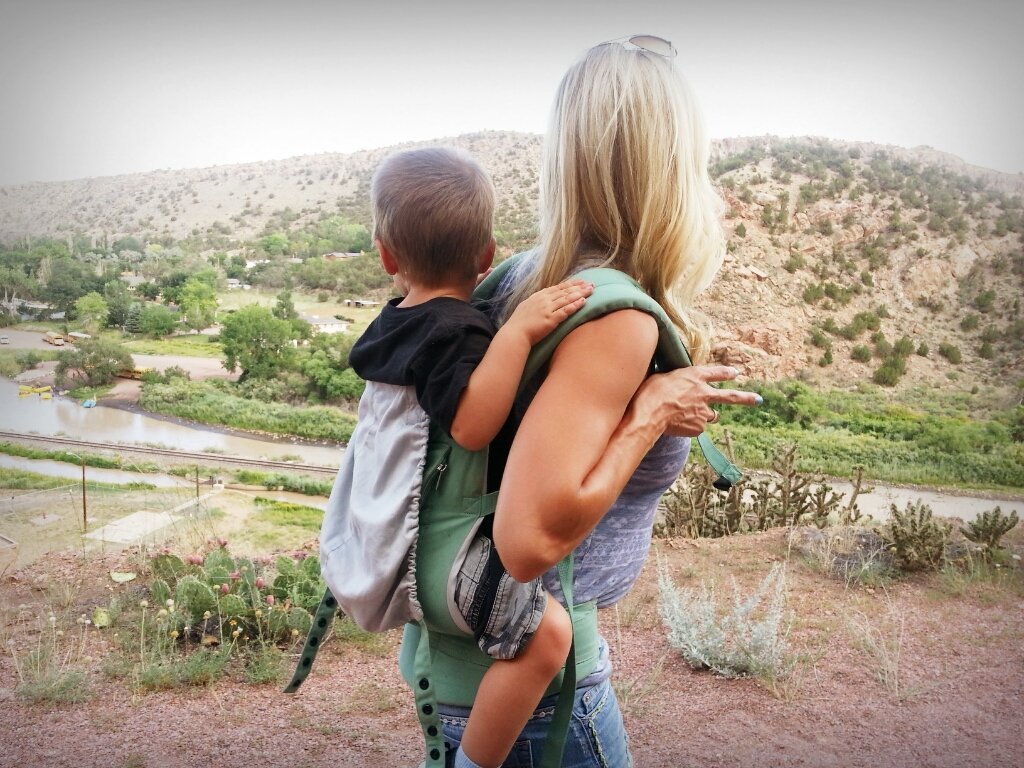 If there is one thing I wish I had from day one of Cash?s life, it would be an Ergobaby Performance Carrier. With all of the hiking, trekking, moving, and walking the Powell Pack does, this sure would have made our life easier.
I was introduced to the Ergobaby Carrier this last summer in Colorado. A friend and I were taking our combined 5 kids (6, if you include the baby on board ?) for a hike in the beautiful mountains of Canon City, CO, and Cash ? bless his heart ? was being the usual Cashy Boy?super rambunctious! I didn?t have any desire to pull him up those mountains with the risk of him running over a ledge. Nor did I feel like carrying him on my hip the whole way. I was 6 months pregnant for crying out loud!
Ergobaby to the rescue! Much to my surprise, the Ergobaby Carrier my friend lent me not only carried Cash?s 2 year old body on my back, but carried him comfortably for both of us. And until this point, Cash had NEVER been a fan of carriers!! EVER.
I?m sold.
After doing some research of my own, I realized Ergobaby has a line specifically designed for active parents like us! I thought the one I wore was comfortable for hiking?I can only imagine how comfortable the Performance Carrier is. I can?t wait to try it out!
You can win one of these $135 amazing carriers for yourself!
Ergobaby has been kind enough to offer up a carrier from their Performance Carrier line for Baby Powell?s 12-week Baby Shower Giveaway for one of my lucky readers. Thank you, Ergobaby 🙂
Here?s what you had to do to win:
1. Comment on this post ? tell me about your favorite hike, or how you plan to use the Ergobaby Performance Carrier.
2. Like, Share, and/or rePin my #BabyPowell Giveaway posts on as many social media channels as you can: Facebook , Instagram, Twitter, and/or Pinterest.
3. Follow Ergobaby on Pinterest ?and/or on Twitter.
Random winner was announced on Wednesday, October 23, 2013. Thanks for participating!
Heidi 🙂