As soon as I saw this craft on Pinterest, I knew it would be PERFECT for our little Cashy. Not only does he love to get messy, but he also loves his colors! Any sort of finger painting is AWESOME for a toddler's development so I was totally on board with this one.
The instructions for this craft are very simple as it is for toddlers who can do most of this on their own, with parental supervision of course. 🙂
Supplies:
? Construction Paper: We used construction paper because it can handle heavier paint better but we also found that regular computer paper held up pretty well
? Washable Fingerpaints
: When painting with a toddler, washable is a must!
? Googly Eyes
: We made very basic monsters and ghosts but you can definitely be more creative with other supplies
? Foam Brush
(not pictured): We didn't originally plan on using one but ended up grabbing one later on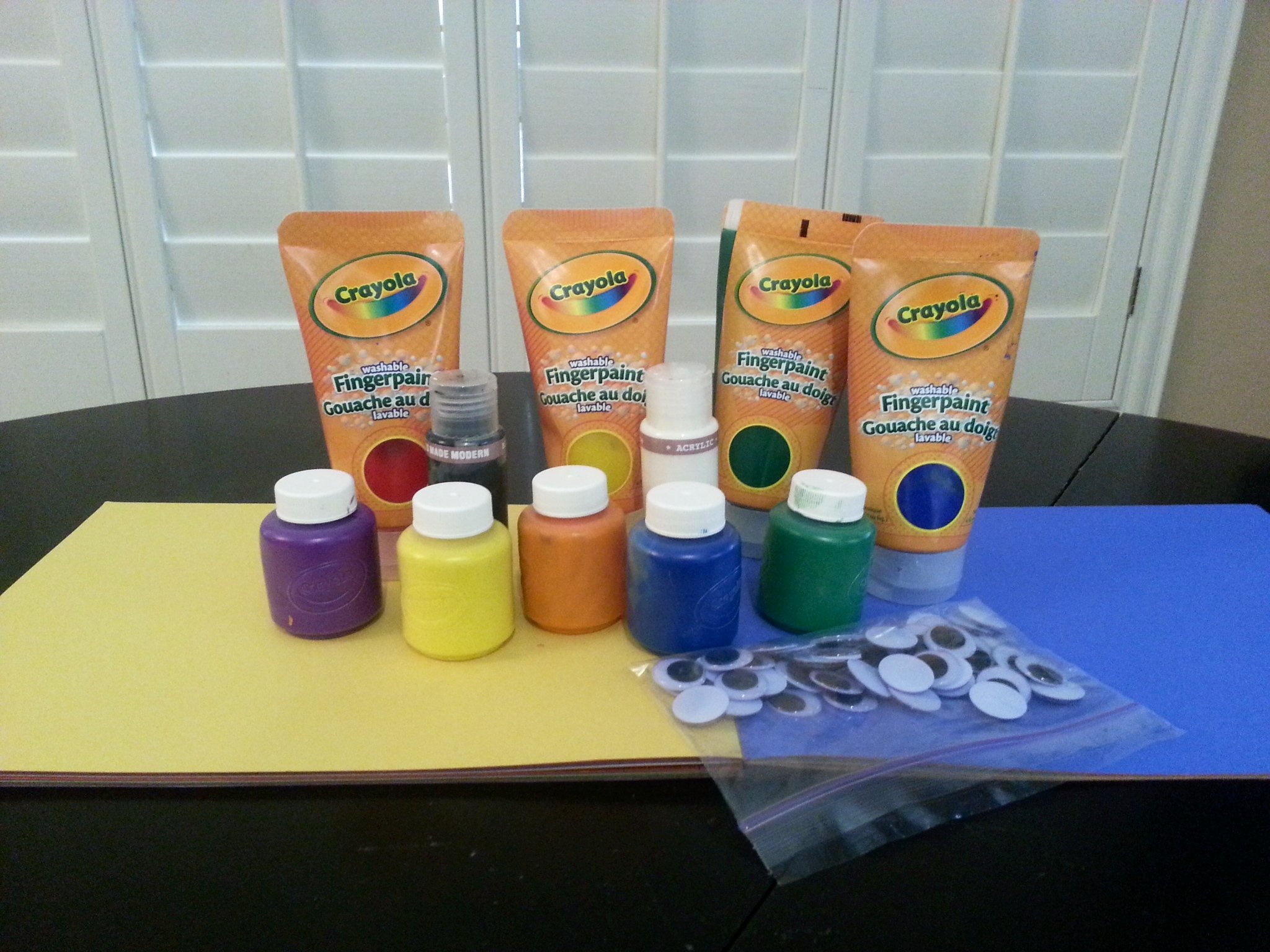 In the beginning, I was set on getting nice, neat hand and footprints (hashtag OCD. lol) so I enlisted some help in hopes of trying to maintain cleanliness while getting clear prints but after a few minutes, that was out the window and we let Cash have some real fun and explore his artistic abilities. 🙂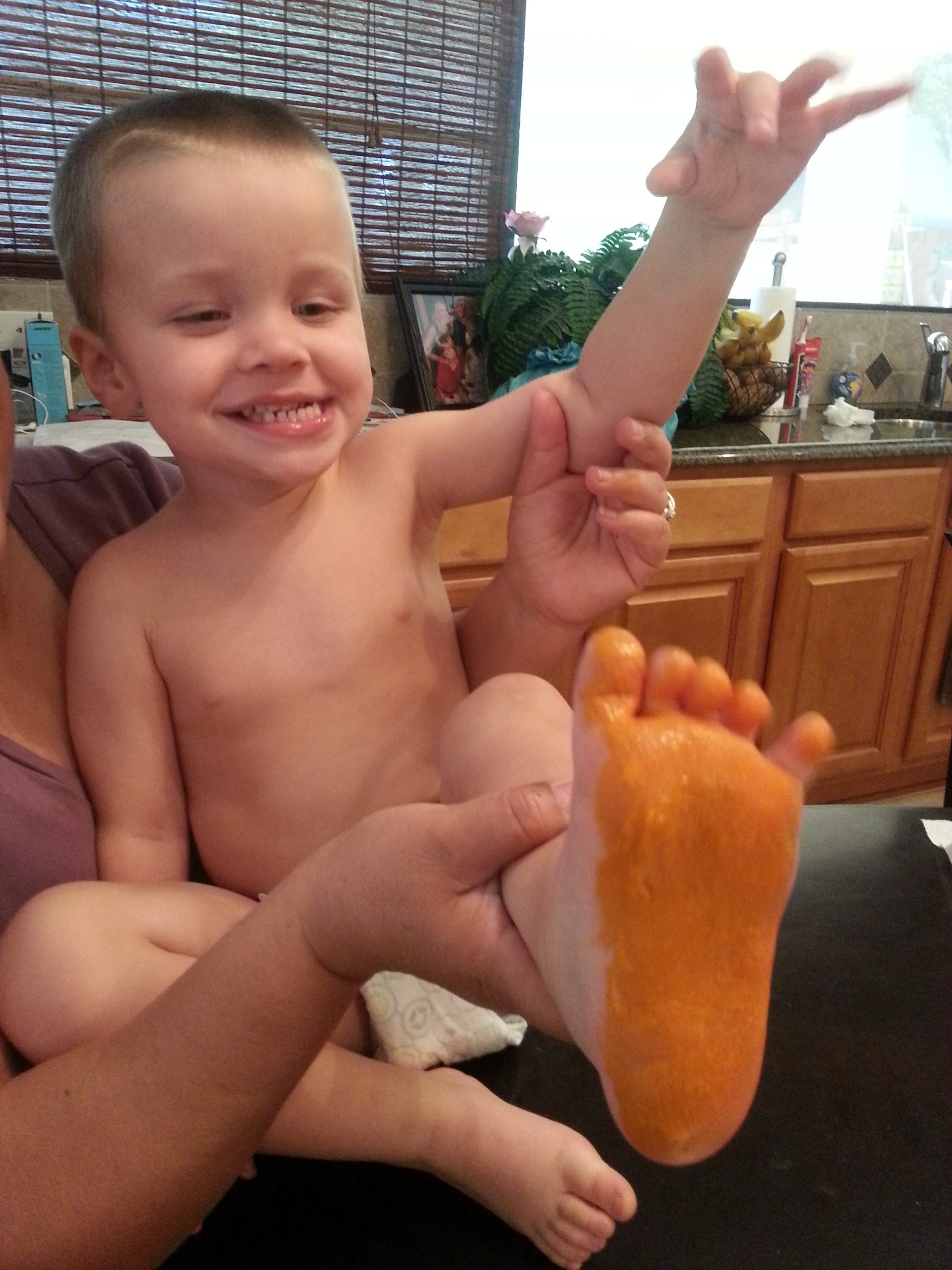 For this craft, the process is most accurately explained in pictures than in words… :). He did pretty well doing his hand prints all by himself.
Starting with the "Paint cheek" picture is when he pretty much just stuck to painting himself. lol.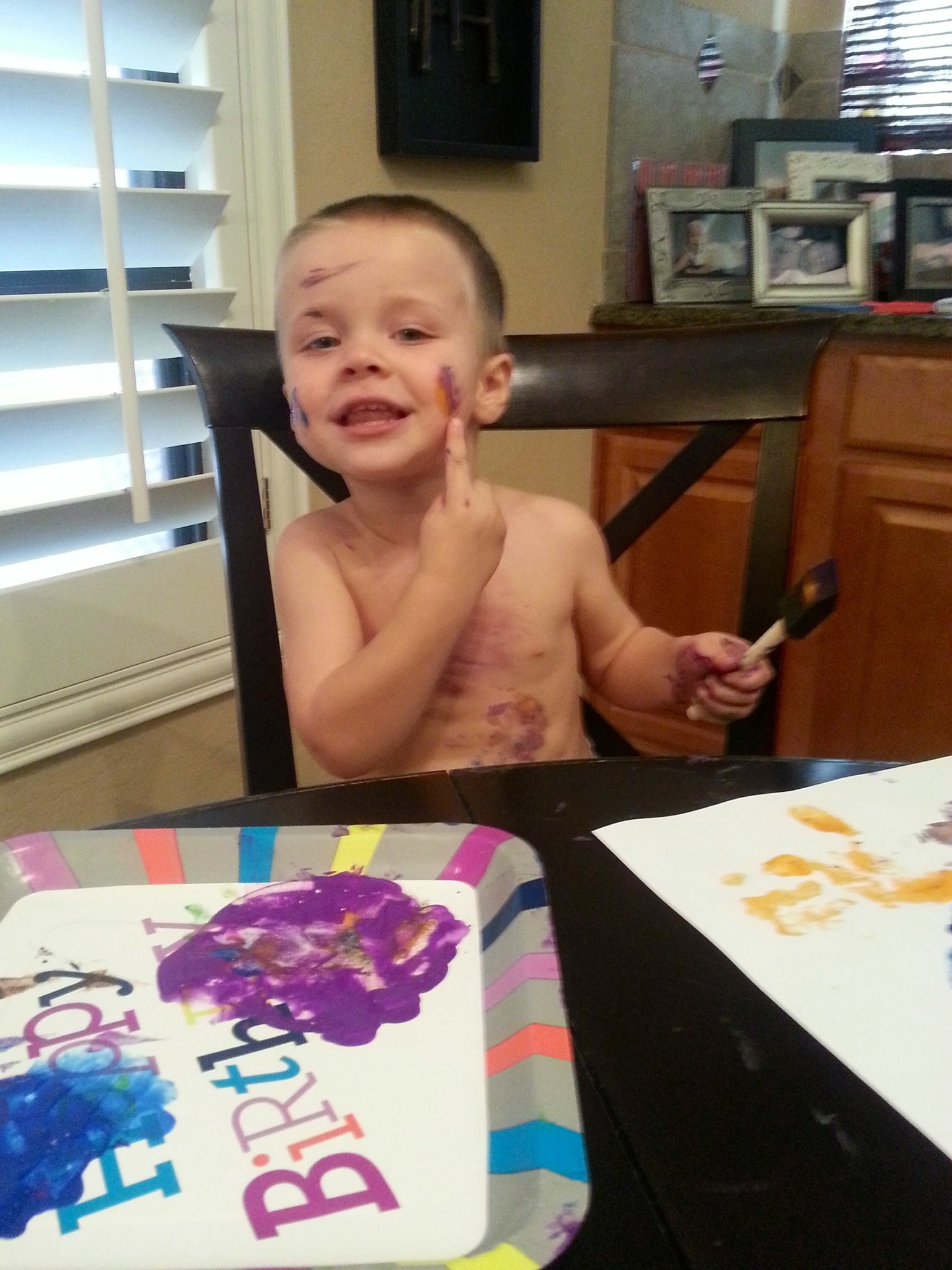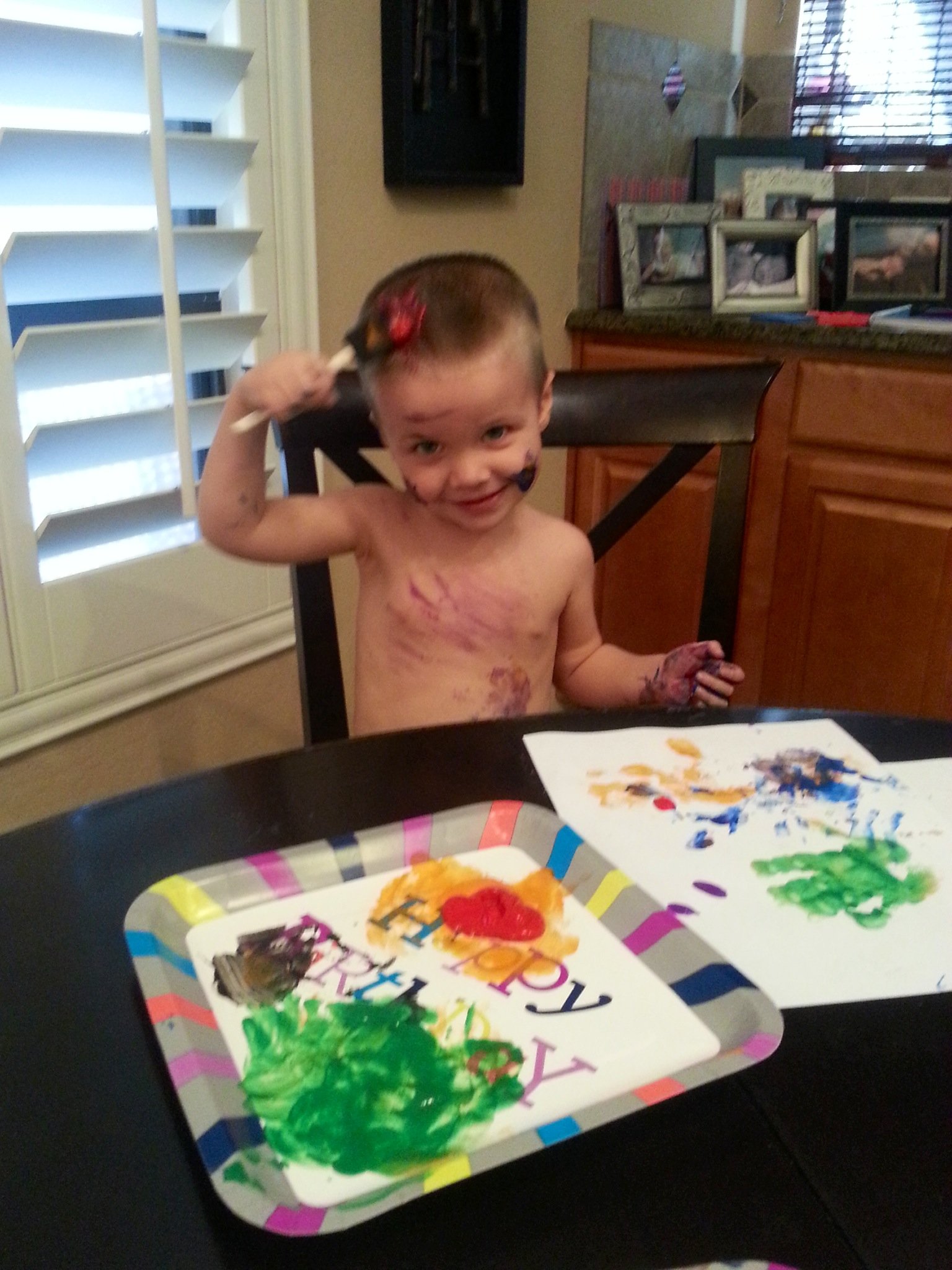 Proudly displaying his work…and his adorable smile 🙂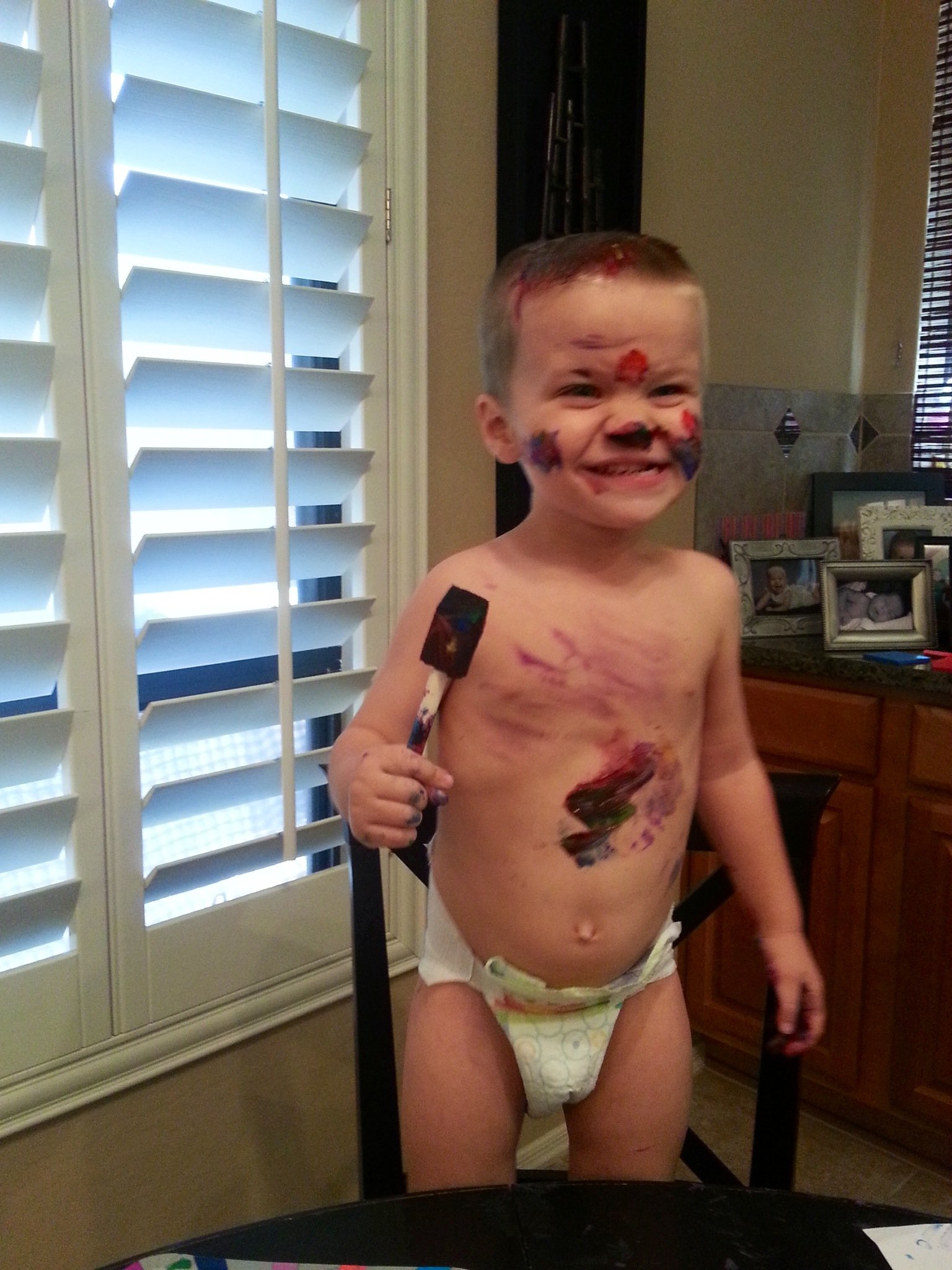 Time to let the little masterpieces dry…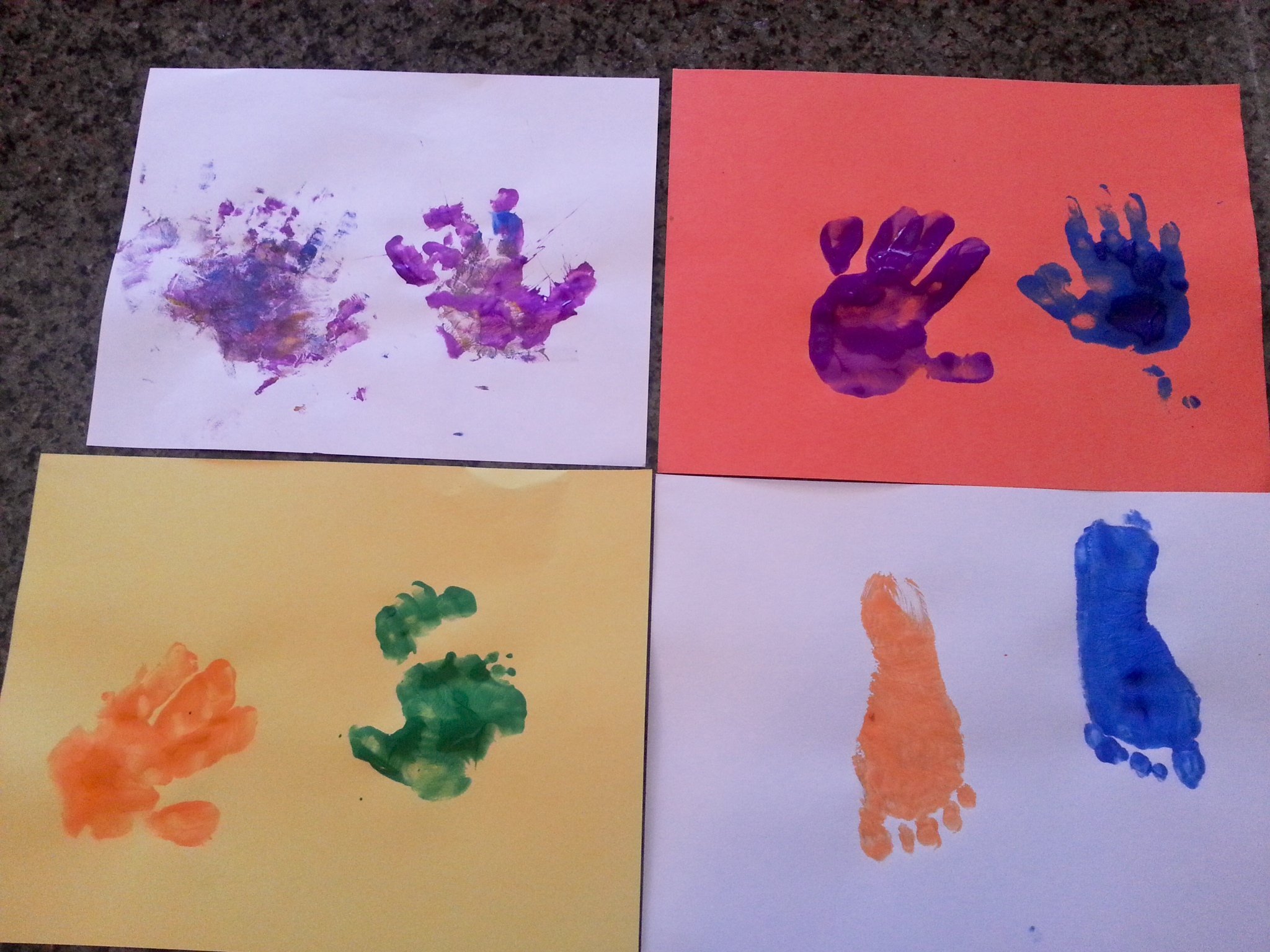 Once paint is completely dry, glue on googly eyes (this is where adult help is really needed).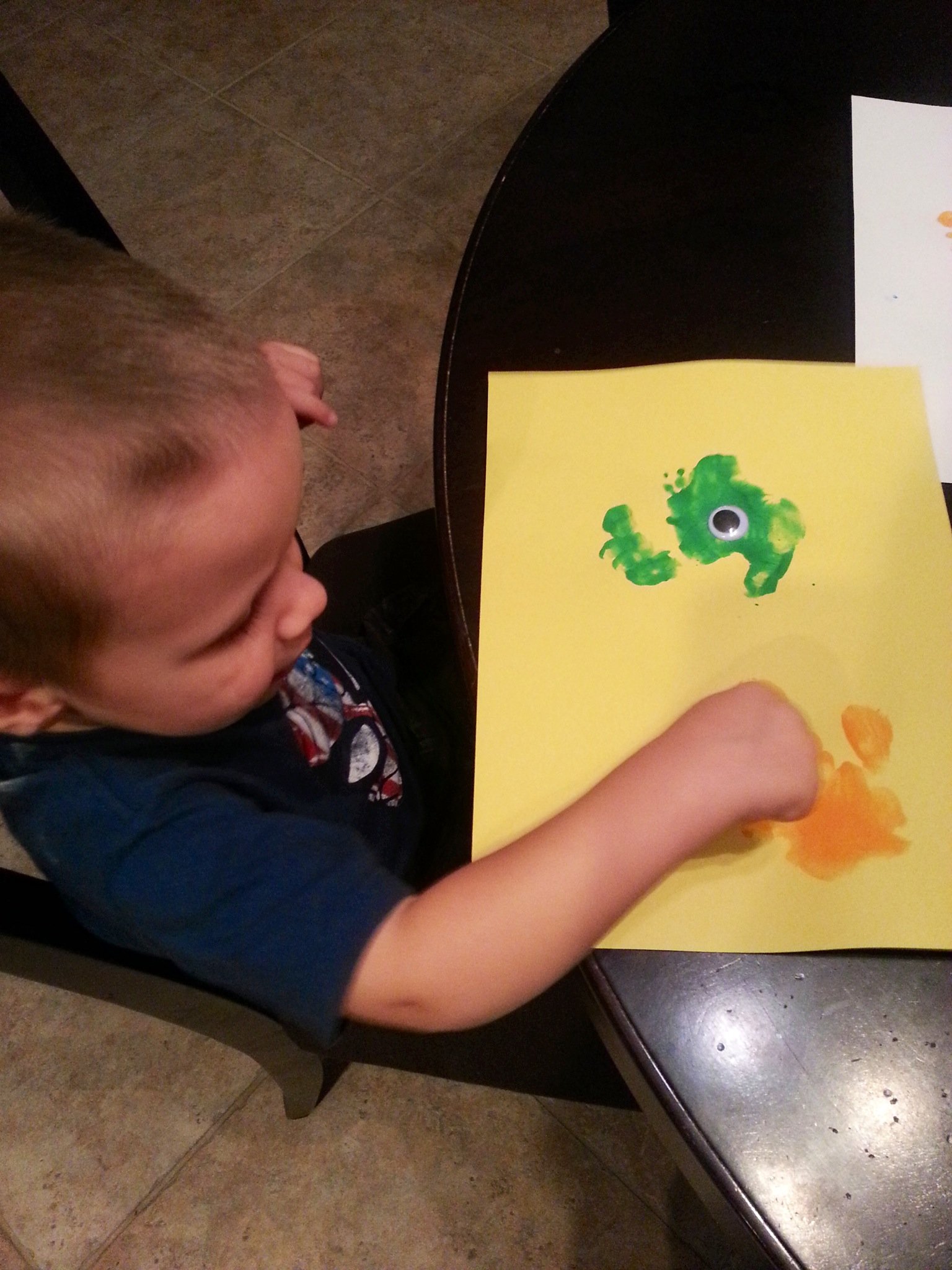 Another "Taa-daa!" moment from Cash.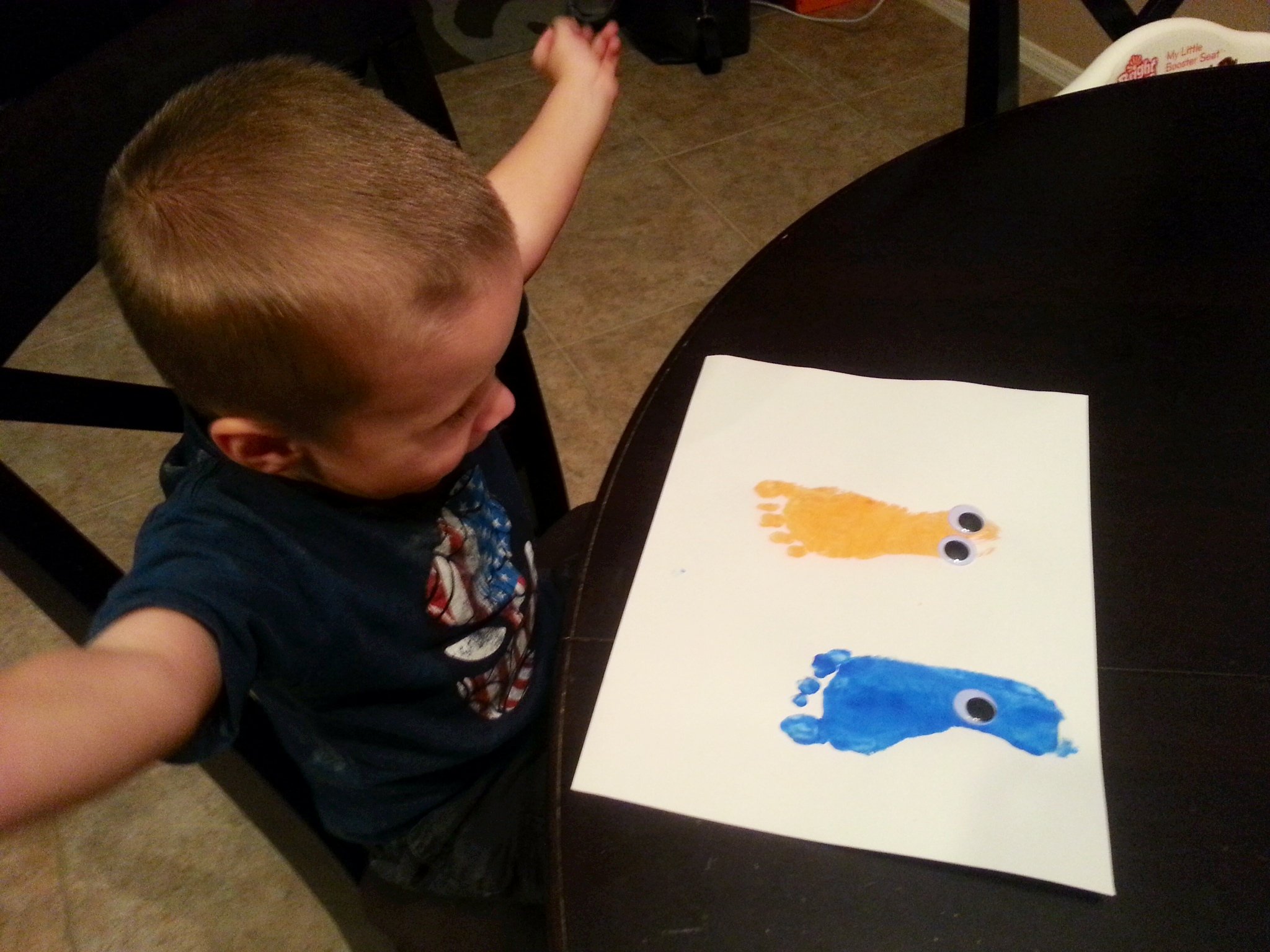 The finished product – both papers could be considered monsters but the bottom white paper was meant to be two ghosts… We'll leave that up to your creative imagination. 🙂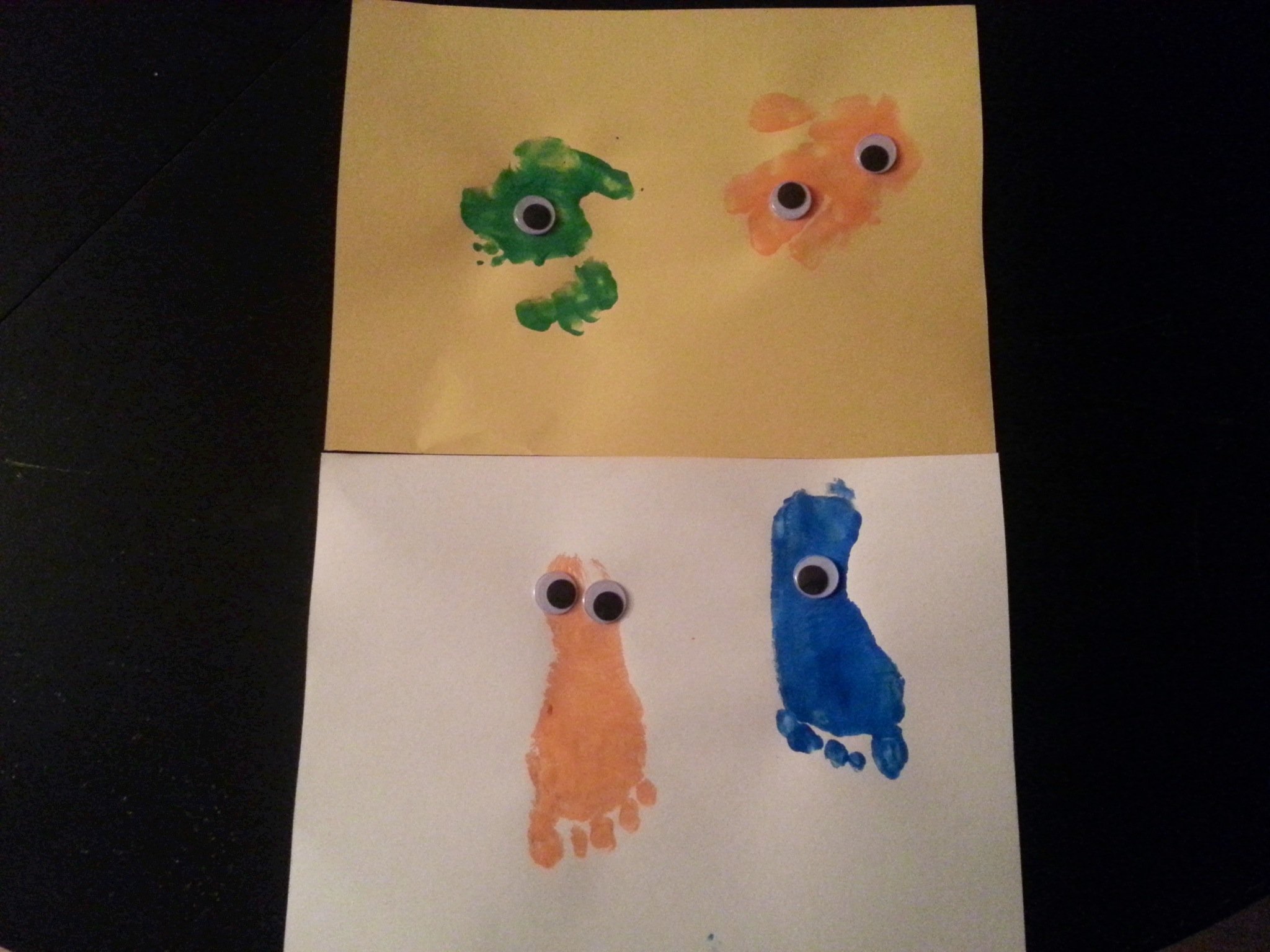 Cash LOVED painting and he was hilarious to watch during the whole process.The rest of the day he walked around saying "do my craft?". 🙂
-Heidi-