Pinterest has become one of my best friends this Halloween. It?s given me SO many amazing ideas that I just can?t resist. When I saw this one, I knew the Powell Pack needed to try it out. These healthy foods turned into a little Halloween craft was the perfect after-school activity for Matix and Marley. When we were all done, I asked if they had fun. Matix replied, "That was better than fun!"
Mission accomplished for this mama.
Here's how to make your own "better than fun" healthy Halloween snacks: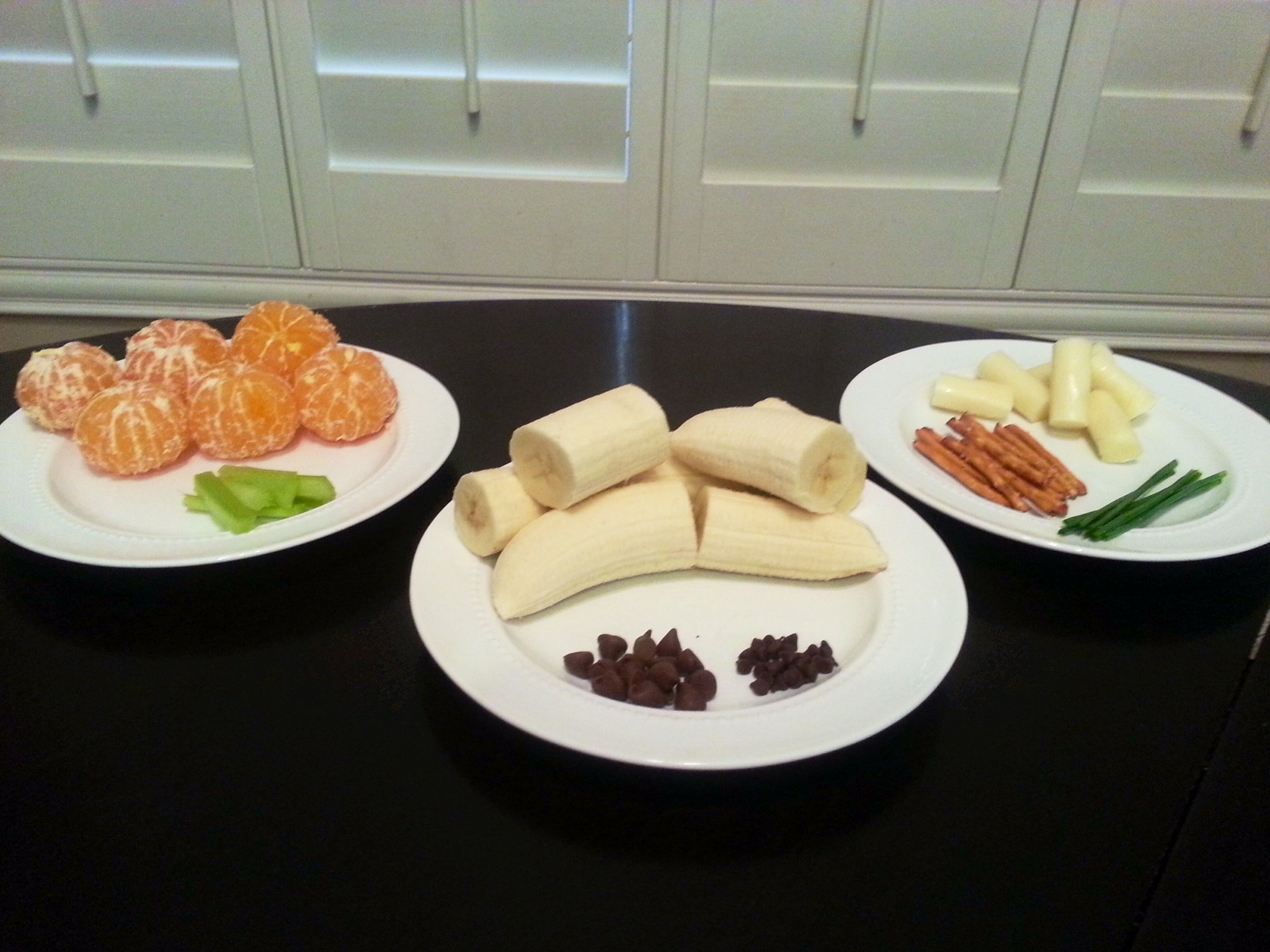 For the pumpkins:
-Clementines or Mandarin Oranges
-Celery
Simply peel the skin off the oranges and cute up the celery into small matchsticks. Then place a stick of celery into the middle of each orange. Voila, your adorable [and healthy] pumpkin.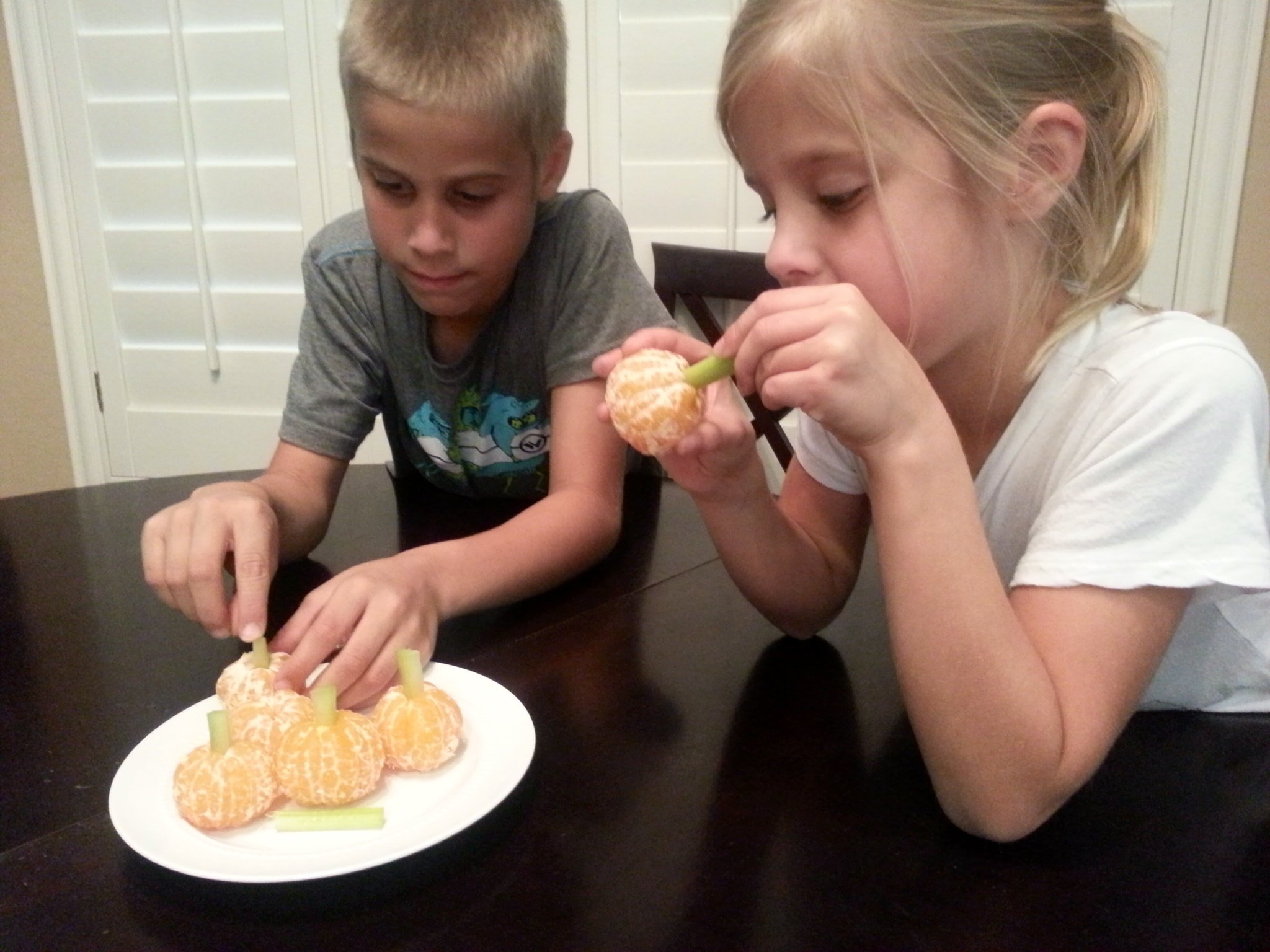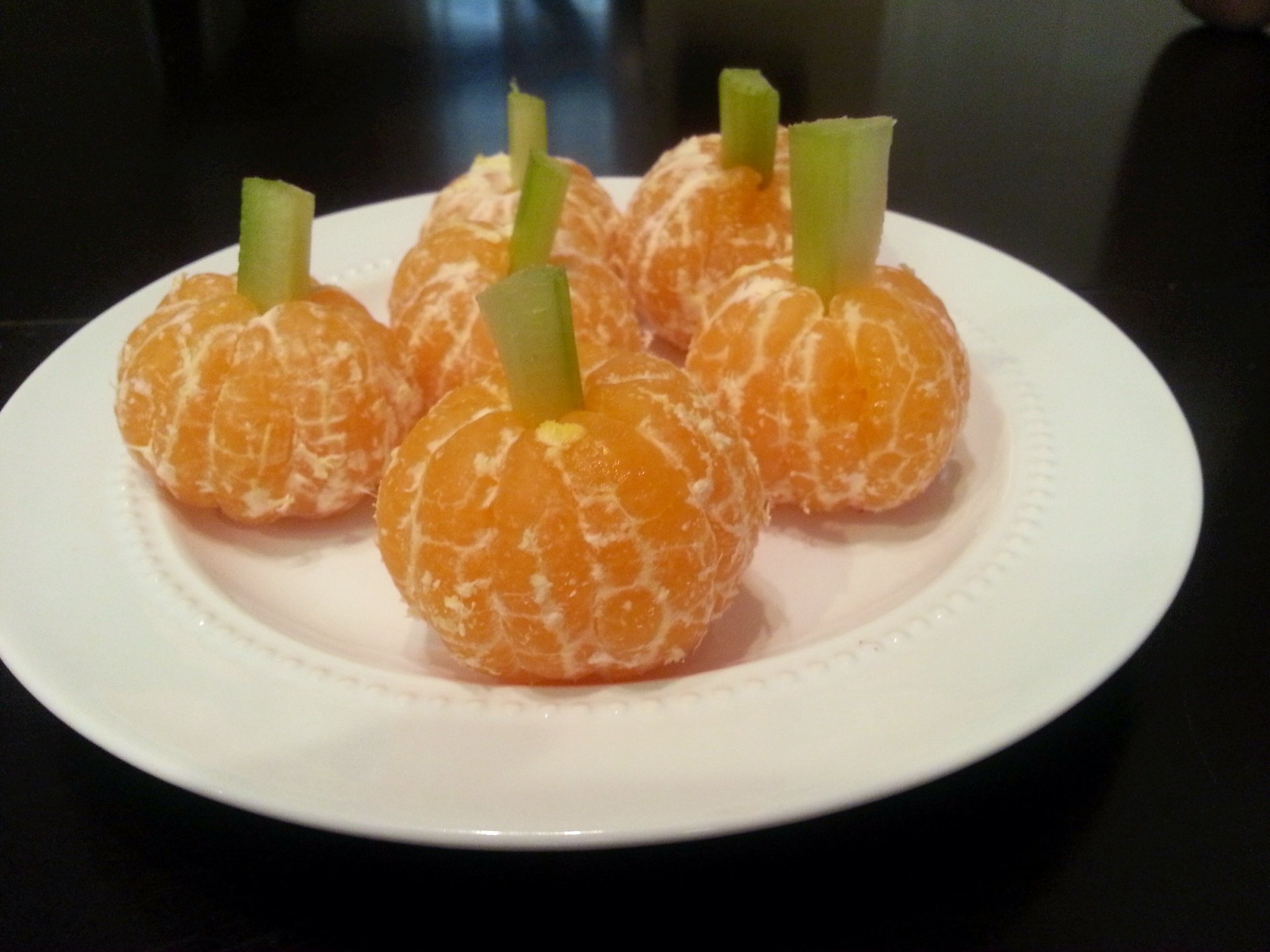 For the Banana Ghosts:
Supplies:
-Bananas
-Regular-sized and mini chocolate chips (You should have seen how excited they were that they got to use chocolate chips AND eat them. lol)
1. Cut a banana into thirds.
2. Place two small chocolate chips on the banana for the eyes and one regular-sized chocolate chip for the mouth.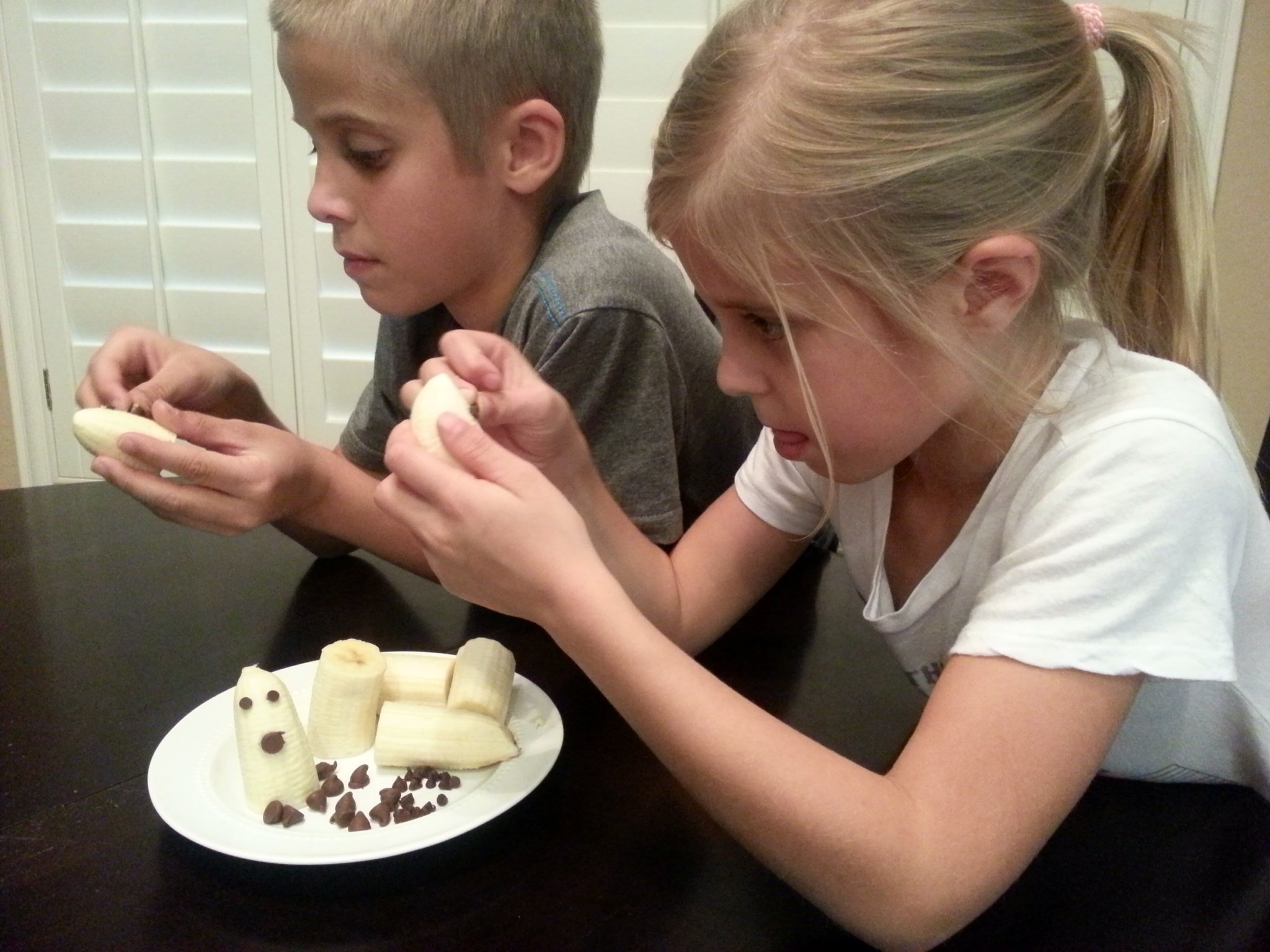 Matix and Marley were shocked and excited when they saw how easy it was for them to make such an awesome, edible ghost.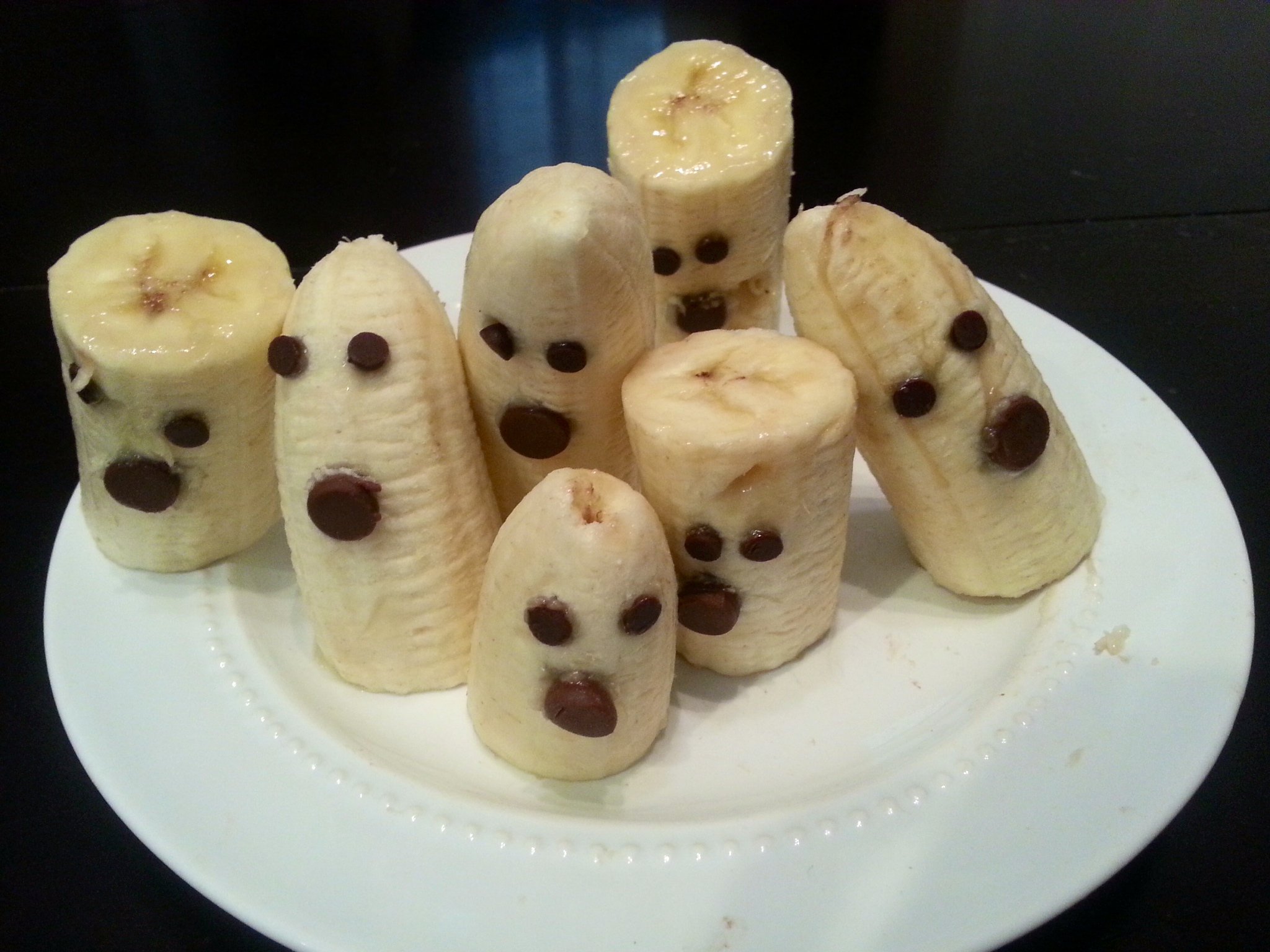 For the Witch's Broomsticks:
Supplies:
-Stick pretzels
-String cheese that you can peel (Note:?we found that we needed a firmer string cheese to avoid falling apart.)
-Chives
1. Cut sticks of cheese into thirds.
2. Peel most of stick open to create the broom.
3. Stick pretzel on other end of the "broom".
4. Tie piece of chive around the stick of the broom.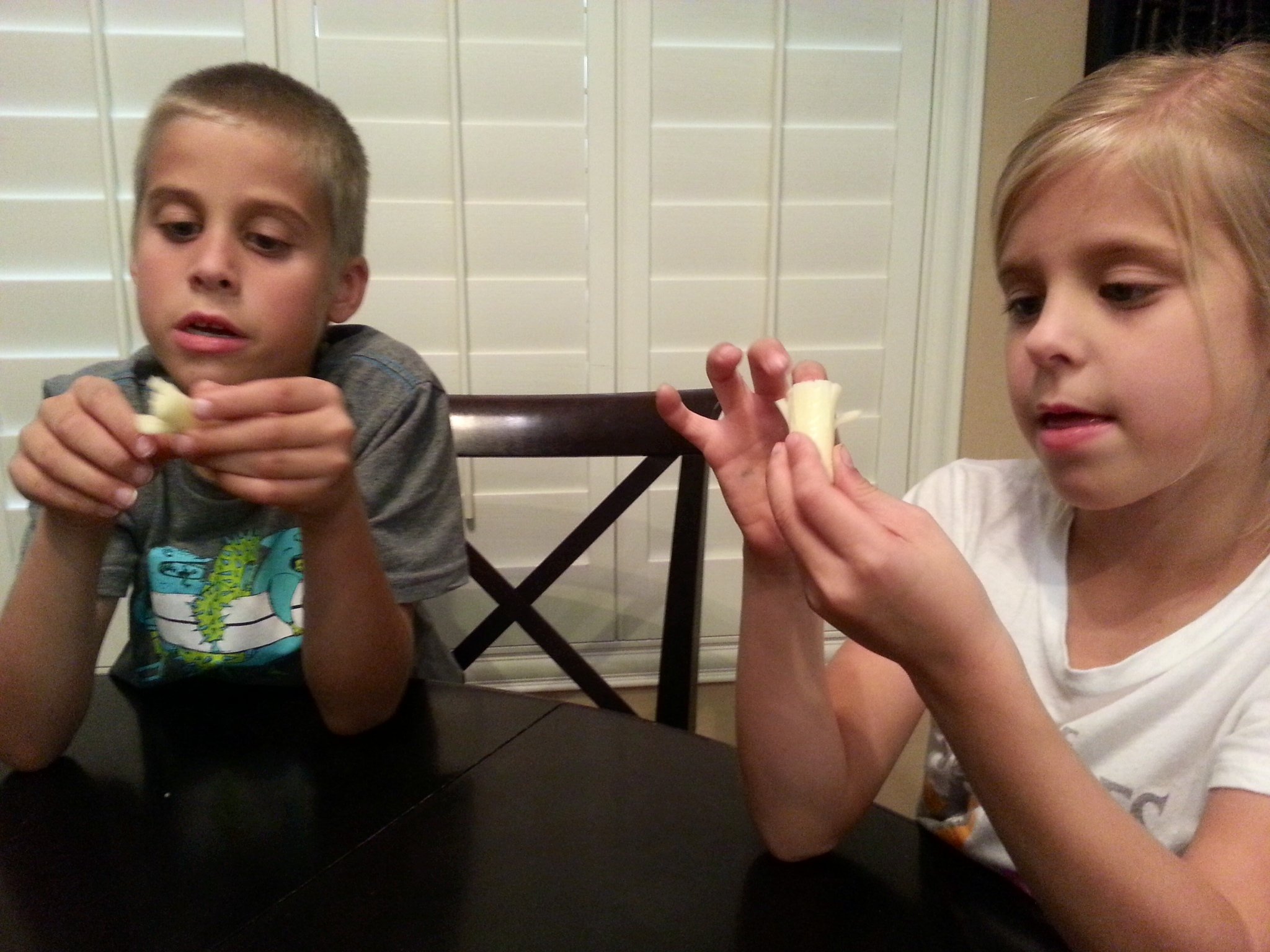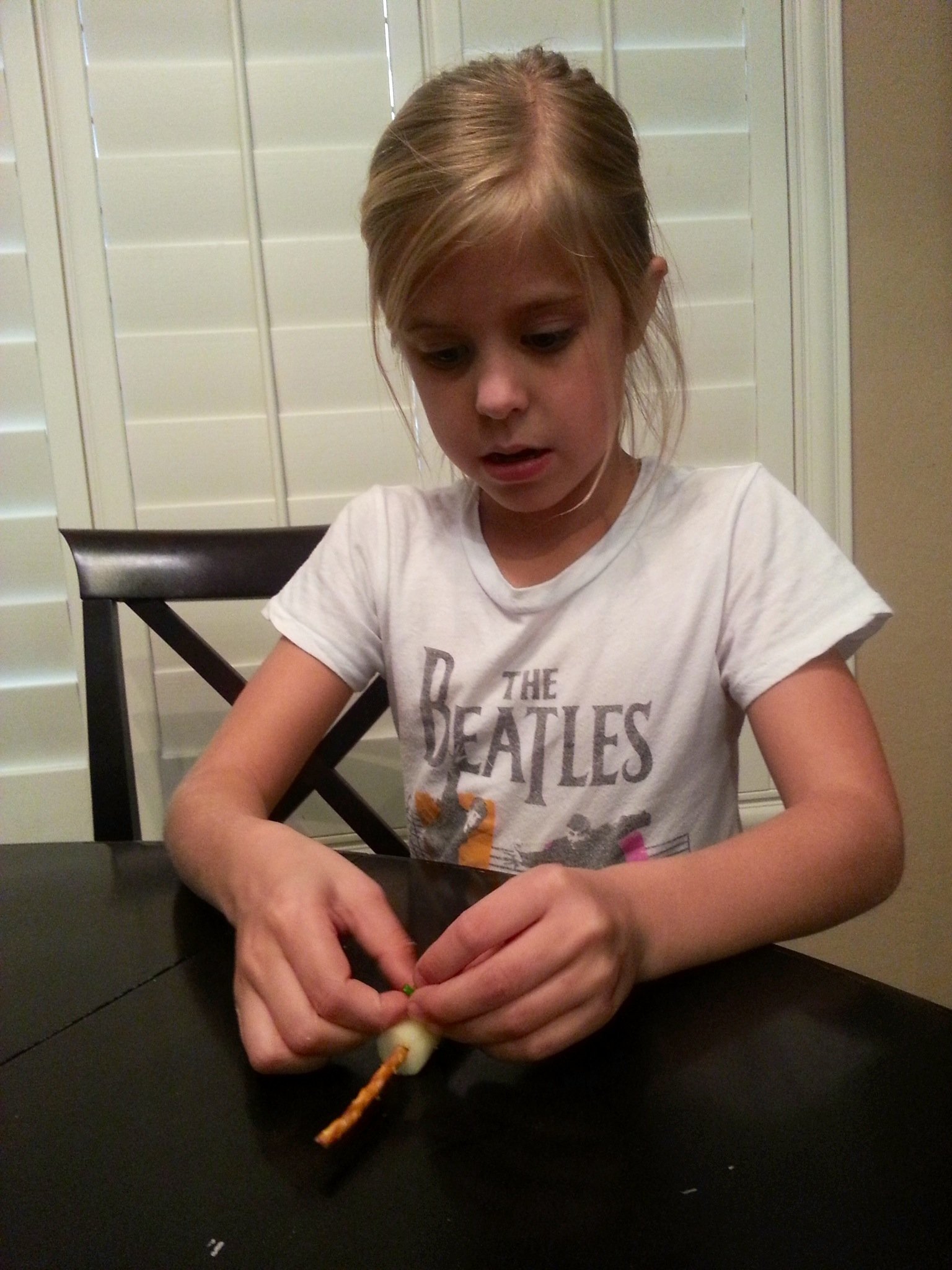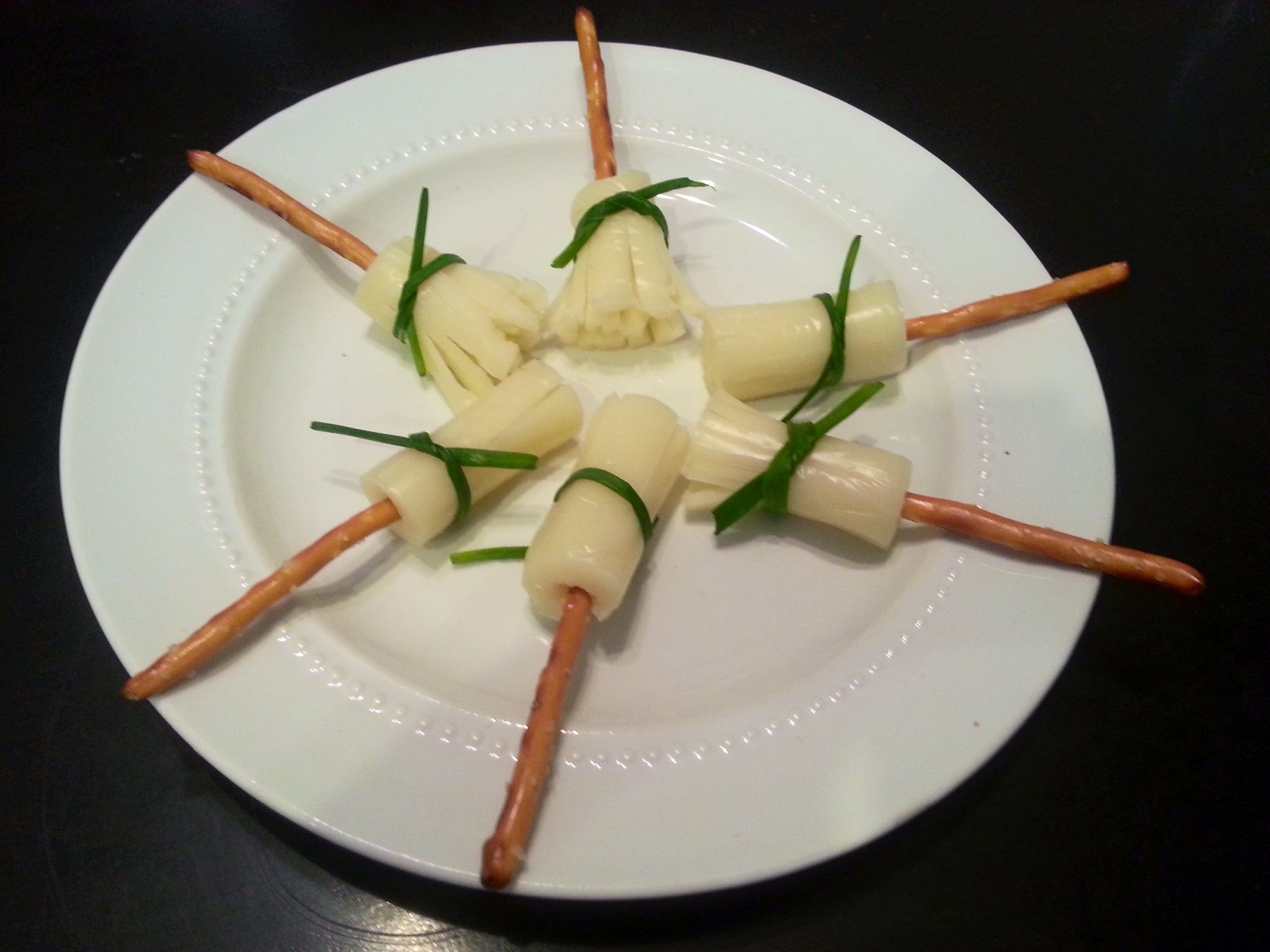 Make these for your kids? Halloween parties, a family party, or just to have fun, festive, and healthy Halloween treats for yourself!
Enjoy,
Heidi ?