Over the years, I?ve had the privilege of meeting some truly extraordinary people that are changing the way we think, feel and live for the better. Every now and then, I?ll be sharing them with you so they can enlightening your lives and inspire you to be the best you possible, like they have done for me 🙂
Without further ado, let me introduce our very first guest blogger:?Amen?Iseghohi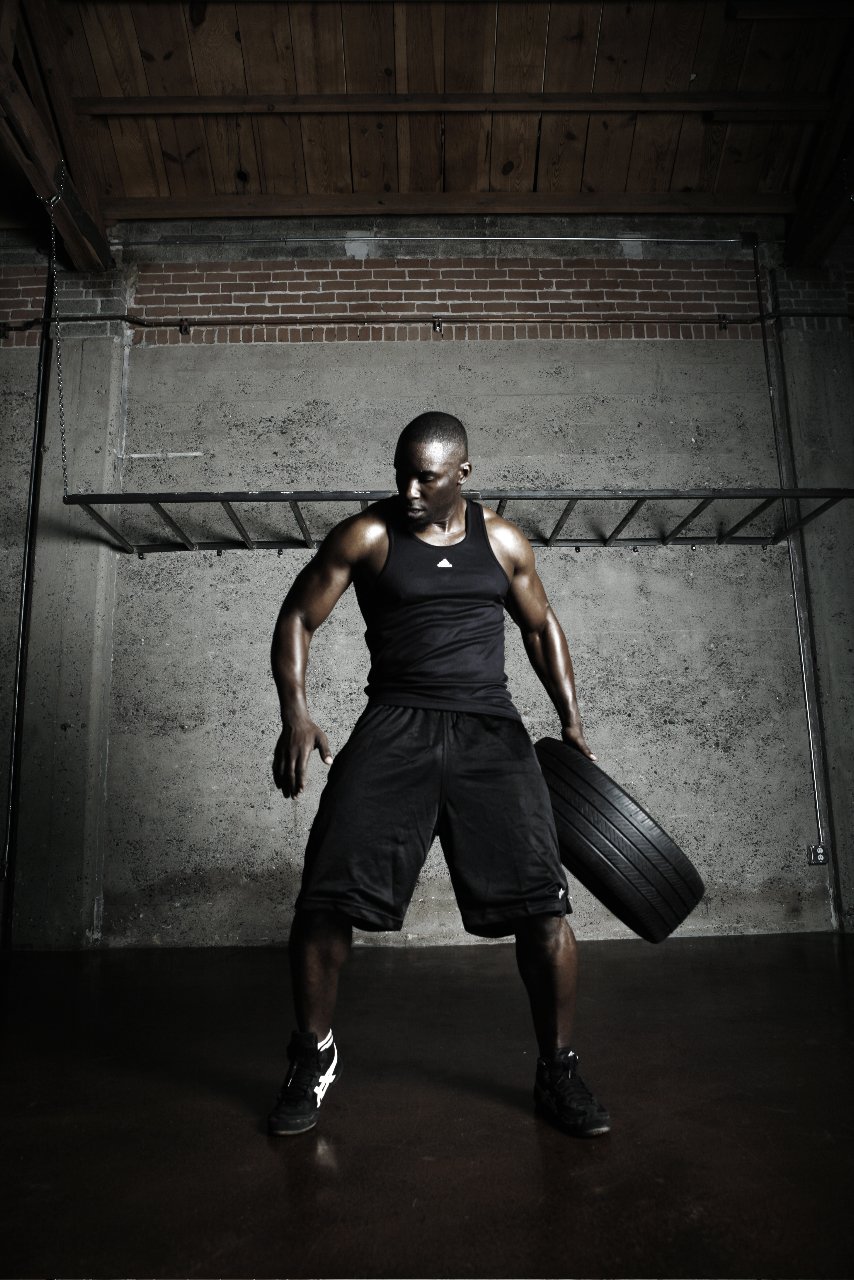 The Amenzone Story

by: ?Amen?Iseghohi
Until this day my grandmother's words ring true to me – in life "movement is needed for progress." One cannot wish or think themselves into success. Talking, dreaming, and even writing down your wishes are well placed, BUT, until ?"action" is taken, there will be no success.
My name is Amen Iseghohi, born in Belgium Antwerp, and raised in London, England.
The genesis of Amenzone began in West Africa whilst living with my grandmother in Benin City at the age of eight. Being an ex athlete, she despised lazy kids and had me and my cousins moving constantly. Our village compound was filled with old tires left there by contractors. She would have us race, play games, create different routines for hours just using a tire. To grandma this wasn't just an opportunity to keep us active but a chance to teach us life's lessons – a vehicle for self-empowerment. Movement was a spiritual act that involved mind and body in union never independently. She would say often that movement is life, and mind and body are one. Every workout ended with an inspirational message.
The tire became a life symbol and the lessons woven into the very fiber of my moral compass.
Fast forward to 2001, my arrival in America, armed with a business degree like most, to achieve the American dream. I immediately noticed everything was BIGGER! Bigger cars, bigger homes, bigger personalities, bigger food portions, and BIGGER people! It was just as in the movies with one exception – not everyone was beautiful, lean, athletic, and happy. With all its wonderful attributes, the reality was a little harsher. There was a huge obesity problem. New gadgets and workout equipment are made and marketed everyday but the rate of obesity has quadrupled.
I could not help but think what a tire could do to change this. ?Eight years later in 2009, I decided it was time to do what I really came to America for – pursue my passion and make a difference. I began with one tire and one kid in a local park and realized that what I had really got from my African experience was just not physical, but a sense of empowerment, confidence, and strong self esteem.
The overcrowded conventional mega gyms are becoming less and less attractive. I came to the realization early on that what the fitness people needed was more than physical – they also needed nutritional, mental and spiritual fitness. Unlike most gyms, Amenzone is built on inspiration not competition, true sense of self within and not exterior vanity.
Amenzone Fitness is more than gym. There are NO weights, NO machinery and NO mirrors, just tires, your own body weight and determination to beat the odds.? We believe that the success comes from the inside out, not the outside in. We say training is tough, but life is tougher. We "Train For Life!"
Work It Out
Here is a sample workout that can be done at home with your own tire.? If you do not have a tire, you can use a step or even the curb.
1. Lay tire down horizontally (flat) on the floor. Step up and down on the tire for 1, 2 or 3 minutes, depending on your fitness level. ?As you get better and more comfortable, increase your speed.
2. Keep the tire in the horizontal position and do push-ups with your hands on the tire for 30 seconds. Do 3 sets.
3. ?Keeping the tire flat, put your hands on the tire and do mountain climbers. These are alternating leg movements where you bring your knees up towards your chest and tap your foot on the ground. ?Your shoulders should be over your hands. ?Depending on your fitness level, do 3 sets of 1, 2 or 3 minutes.
4. Keeping the tire flat, do dips on the edge of the tire. ?3 sets of 30 seconds.
5. ?For your core – keep the tire horizontal and put one foot on either side. Grip it tight between your feet and?sit up and touch tire with both hands. ?Do 3 sets of 30.
Learn more about Amen and his mission at AmenZone.com.
TIP: Check with your local tire dealer and ask about a used tire to do your own workout at home!