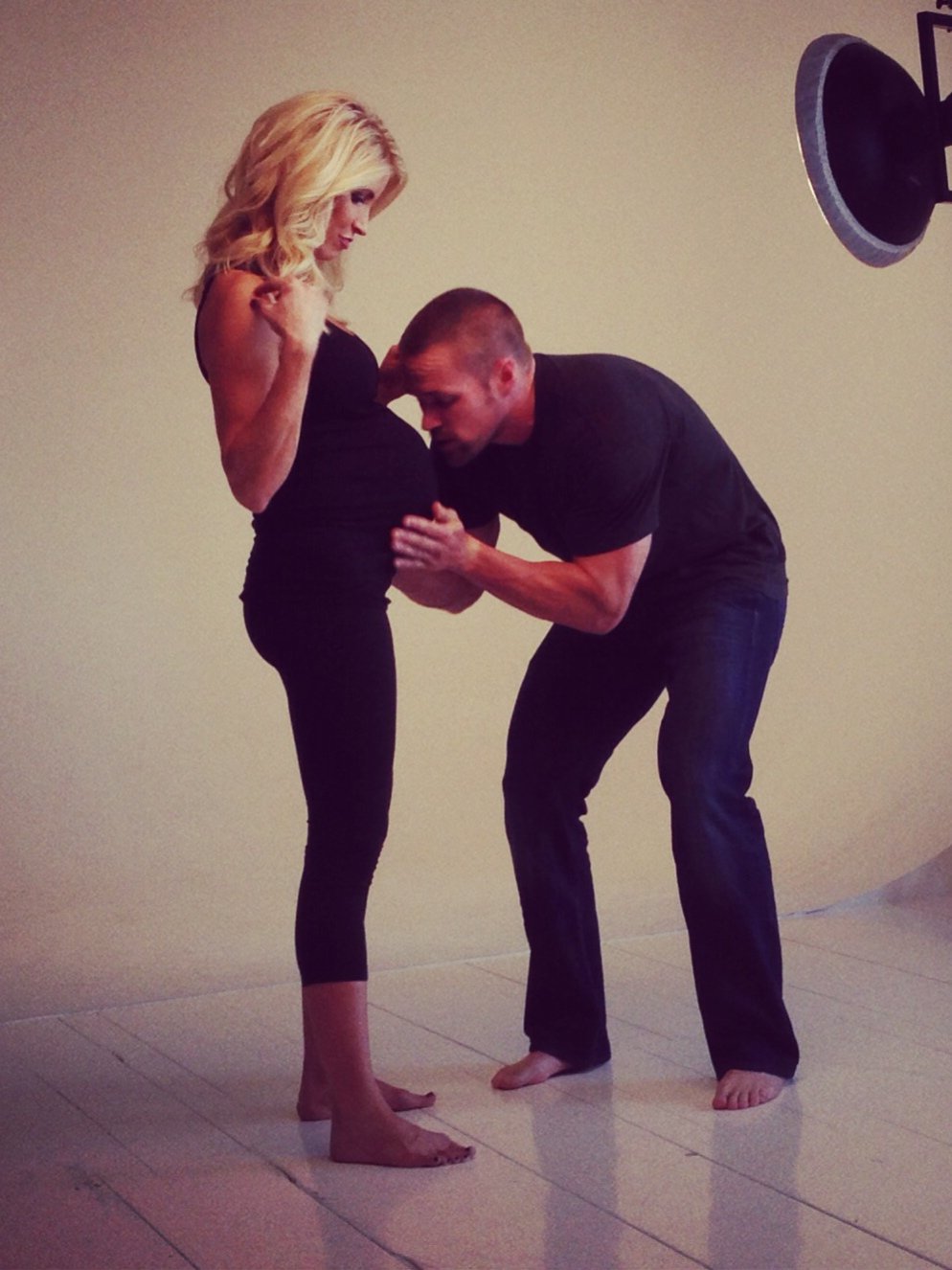 You see my posts all too often these days?I?m nearing D-Day and WAY too curious about when our little princess will actually come.
Of all parts that come along with pregnancy, I must admit that the hardest part for me is this game at the end?the waiting game.
If only I had a crystal ball?I could plan my days, my kids' days, my weeks, my work, my blogs, my workouts with the peeps?I am quite the planner, if you haven?t figured that out yet ?. Not knowing what to plan for it the hardest thing in the world for me!
I know induction is a possibility, but since I am doing another epidural-free childbirth, I?m not interested in a potentially more-painful process that comes with induction. The way it happens naturally is enough for me!
Bottom line, I just want to hold this little baby girl. I want to dress her, bathe her, play with her, and let the kids and Chris do the same. I can?t wait to meet her. Each day feels like 10, lately.
To make some fun of this crazy waiting, I decided to make a game of it for all of us! We?re going to play a guessing game!
Whoever can accurately predict Baby Girl Powell?s arrival date and time wins a HUGE grand prize?a $500 Reebok gift card!!!!
Here are a couple tips for you, which may (or may not) help out your guesses:
1. My due date is November 16.
2. This is my 4th pregnancy/childbirth. Some say the more you have the quicker they come?although I am not sure I believe this. 😉
3. Matix and Marley (my two oldest) were BOTH 10 days early.
4. Cash, my youngest, was (are you ready for this?) 10 days LATE!
5. I have been incredibly active this pregnancy. They say the more active you are, the longer you carry babies.
6. I don?t feel close AT ALL right now. I feel like she might want to stay in this belly of mine forever, if she could. Cash was the same way.
7. Getting Cash to come out was a chore. Ten days overdue, I tried castor oil twice, and finally went into labor after lunging (with backpacks on my back), jumping rope, sprinting halls?all in the hospital. Finally, they broke my water for me to start labor. He was out within 28 minutes.
Hope this helps. ?
Here?s how to play:
1. Leave a comment on this blog, giving your guesses. Don?t forget date AND time. The first to pick it correctly (or the closest guess without going over) is our winner. You can comment/guess up to 5 times.
2. Like, share, retweet, repost, and/or rePin the Baby Due Date Guessing Game posts on my social media channels. Share your guess(es) with each post! Don?t forget to use the hashtag #BabyPowell and #HeidiPowell so I can find you.
3. Get guessing!
PS: This guessing game will go on until she is born?you may have 1 day, you may have 30 days. I?d place your guesses quickly!!! Winner will be announced shortly after Baby Powell arrives!
Good luck?to both of us! ?
Heidi
To help everyone in making their guesses,
List the date first, then time, followed by any comments.
Example: November 7th – 2:34pm Can't wait for her arrival!