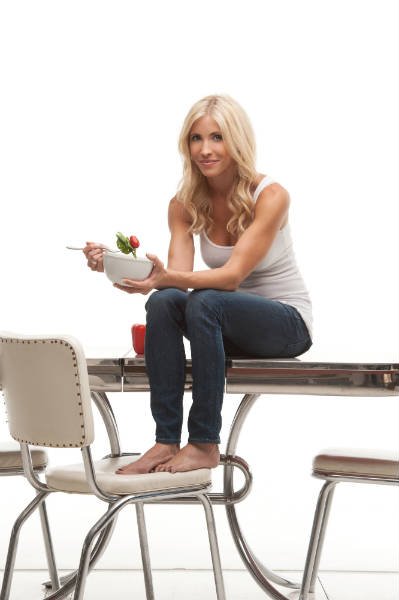 To be honest, I didn't know a lot about Crohn?s disease before researching for and writing this post, but after receiving several questions asking if it?s possible to carb cycle with this disease, I figured I better get educated :).
(To learn about Crohn's disease, check out the Crohn?s & Colitis Foundation of America?s? website for some great information including its causes and symptoms).
Before I share what I?ve found, as with any medical issue, please work with your health care team to put together the nutrition plan that?s best for you and your unique situation. Carb cycling might be the answer, it might not be, or maybe a modified version of one of the four carb cycles might be the perfect fit for you. A Registered Dietician would definitely be a helpful resource to add to your health care team. Go to the Academy of Nutrition and Dietetics?? website to find one in your area.
Here are some general nutritional guidelines for those with Crohn?s disease and some of my ideas on how they relate to carb cycling:
For more examples of ?acceptable? carb cycling foods and recommended serving sizes, register at chrispowell.com, and you?ll receive a our FREE printable carb cycling food guide. This will make choosing foods for your Crohn?s disease nutrition plan even easier for you and your healthcare team!
Moving along – I?ve also been asked how the Paleo Diet compares with carb cycling as a nutrition plan for those with Crohn?s disease.?To be quite honest, both seem to be great options in this situation, as both plans stress whole foods (lean meats, fish, fruits and veggies, eggs, nuts and seeds, and healthy fats). Carb cycling, however, also allows grains, legumes, dairy, potatoes, some salt, and some refined oils (Canola oil, for example). For more information on the Paleo diet, check out the?Paleo Diet?s?website for a list of recommended foods on this plan. Reminder again – check with your healthcare professional to choose the plan right for you.
For even more information about Crohn?s disease, please visit the following websites:
As with any nutrition plan, especially when you?re dealing with a health issue like Crohn?s disease, be sure use whatever resources you have (carb cycling, the Paleo Diet, those listed above, and others)?including your health care team?to put together the perfect plan for you. It is still totally possible, even with Crohn?s disease, to live a full, healthy, and happy life.
For additional ideas on how to make this happen, visit I?ll Be Determined,?where you?ll find lots of helpful information on how to make the right choices to help you reach your goals in all areas of your life.