With baby girl making her grand appearance any day now, we are trying our best to help Cash understand how his little world is about to change. We are also curious as to how he will treat his new little sister. We decided it would be a good idea to borrow one of Marley's baby dolls and teach him the basics of being an awesome big brother, which we know he will be. 🙂
First, we addressed one of Cash's most favorite possessions: the pacifier. This one took no training as he snatched it up and stuck it in her mouth.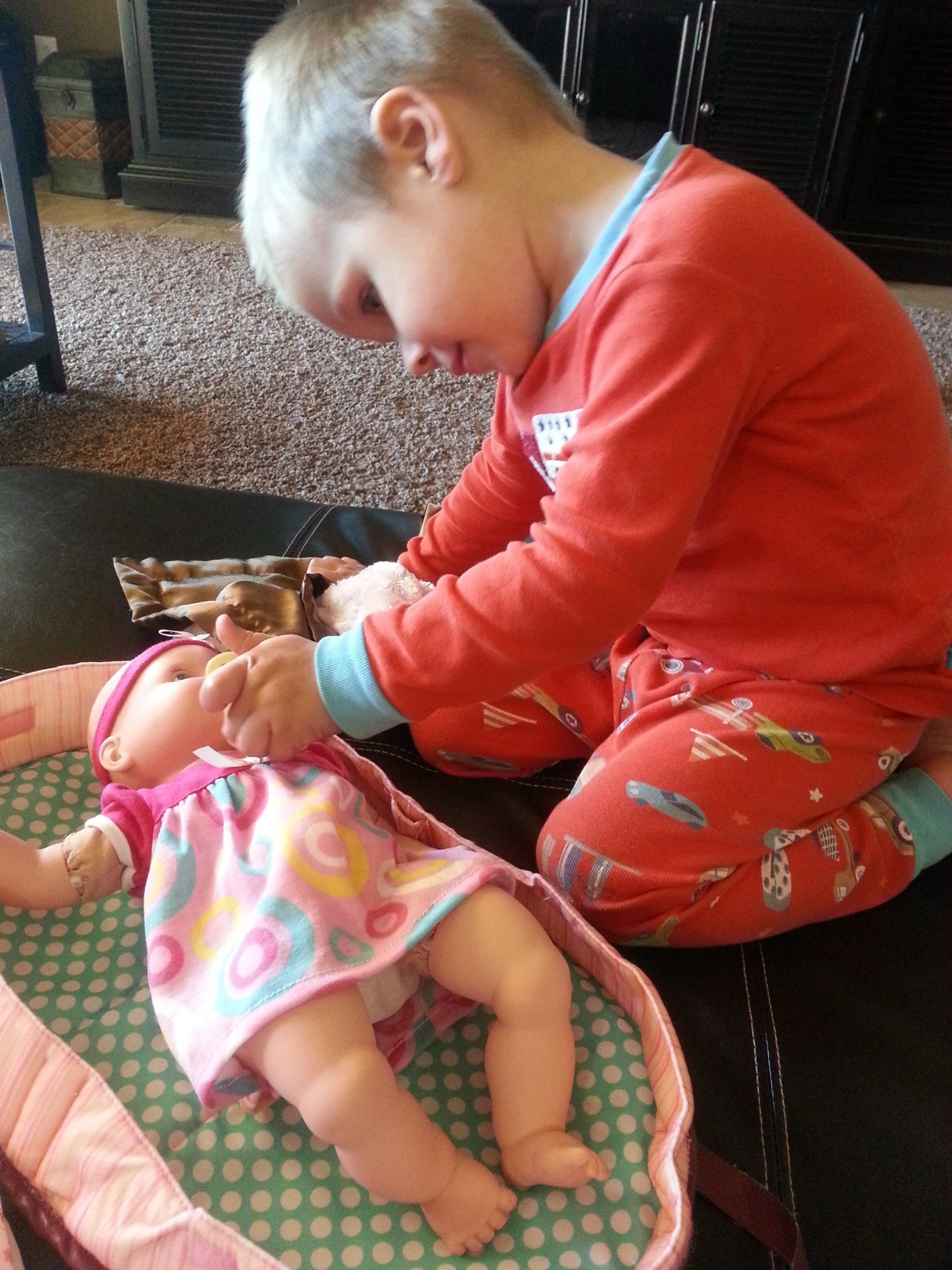 Another one of Cash's comforts is his "blanky". We rarely go anywhere without a blanky. I said, "Cash, the baby is going to go night-night." He then grabs her blanky and covers her up so she is "cozy cozy".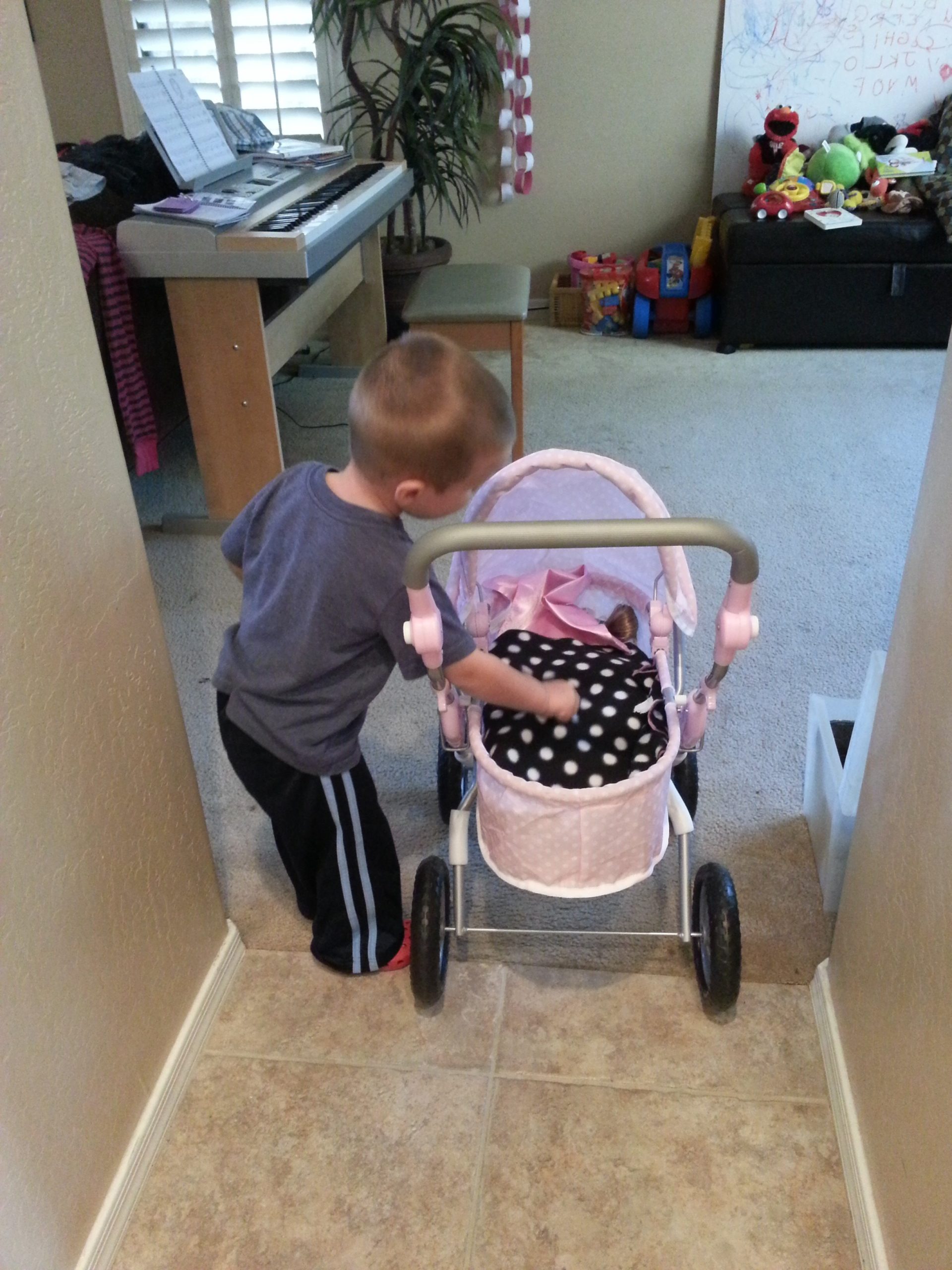 Next item of business was the bottle. He wouldn't even consider feeding her with it until we filled it up for him first. He then set out to feed her her bottle but not before trying it out himself first. Had to make sure it was- as Cash would say- 'delicious' enough for her. 😉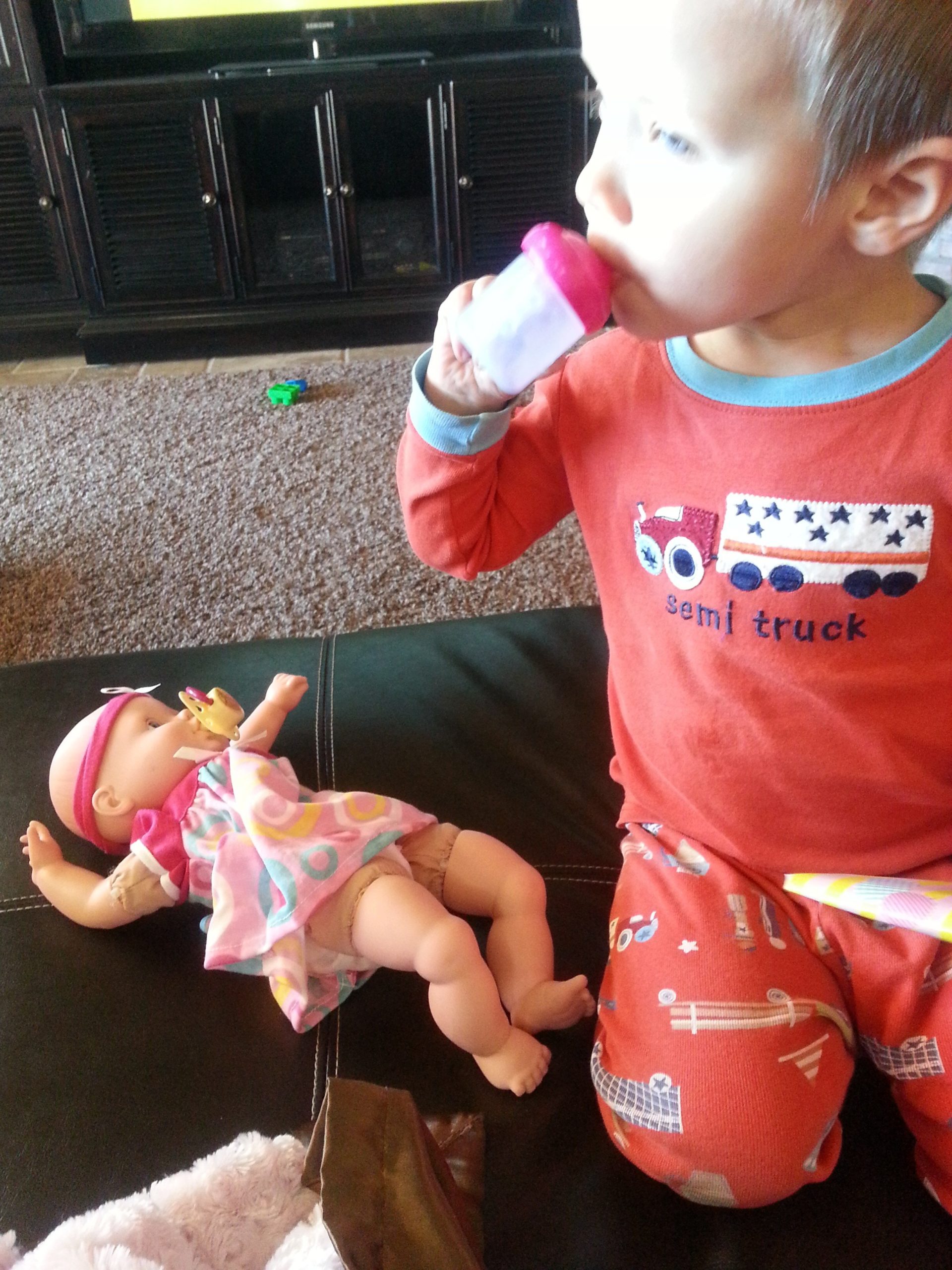 ?"Baby hungry? Bottle?" And then he put the bottle in her mouth. 🙂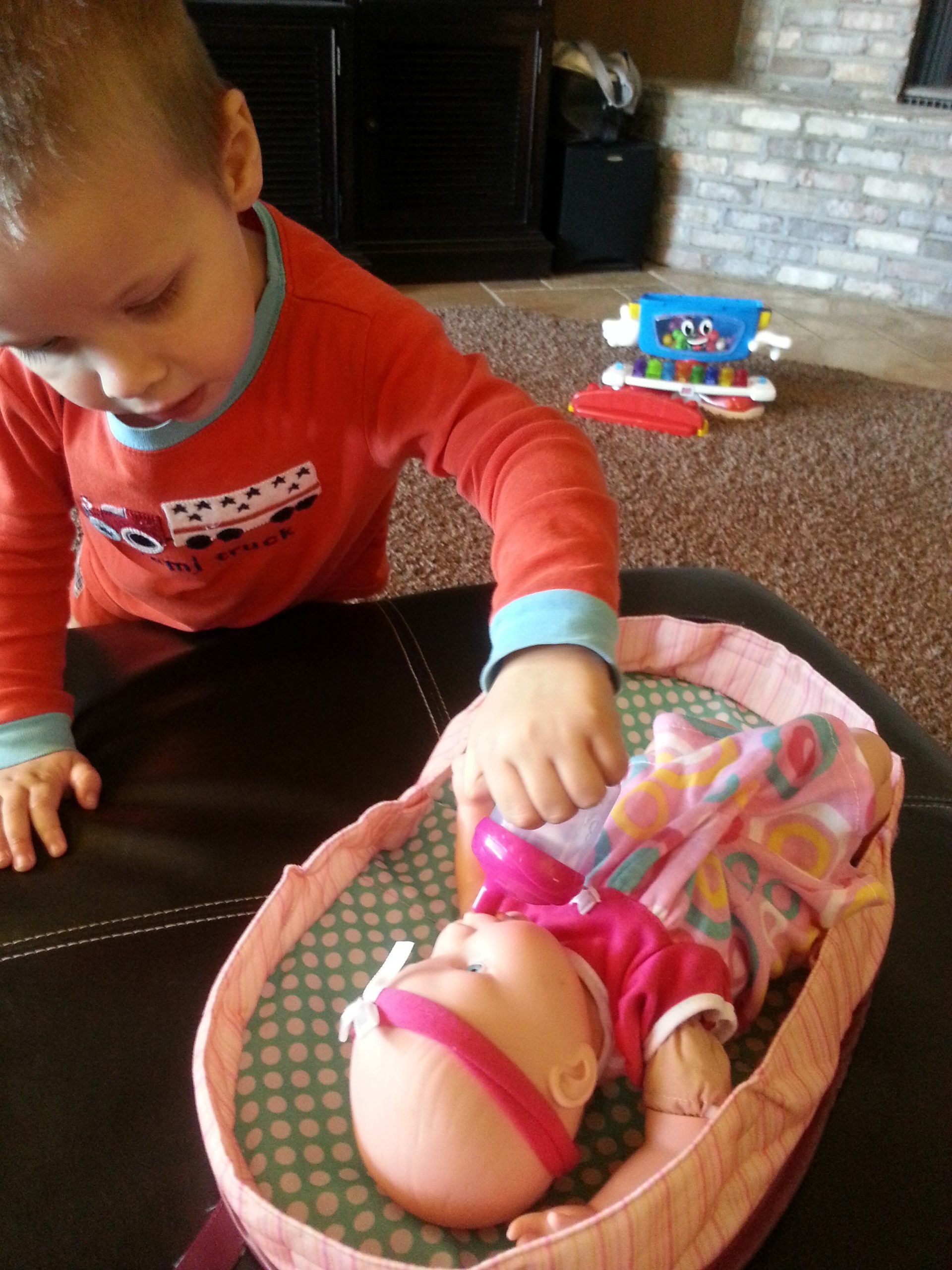 One day, he surprised us all by giving her his bottle.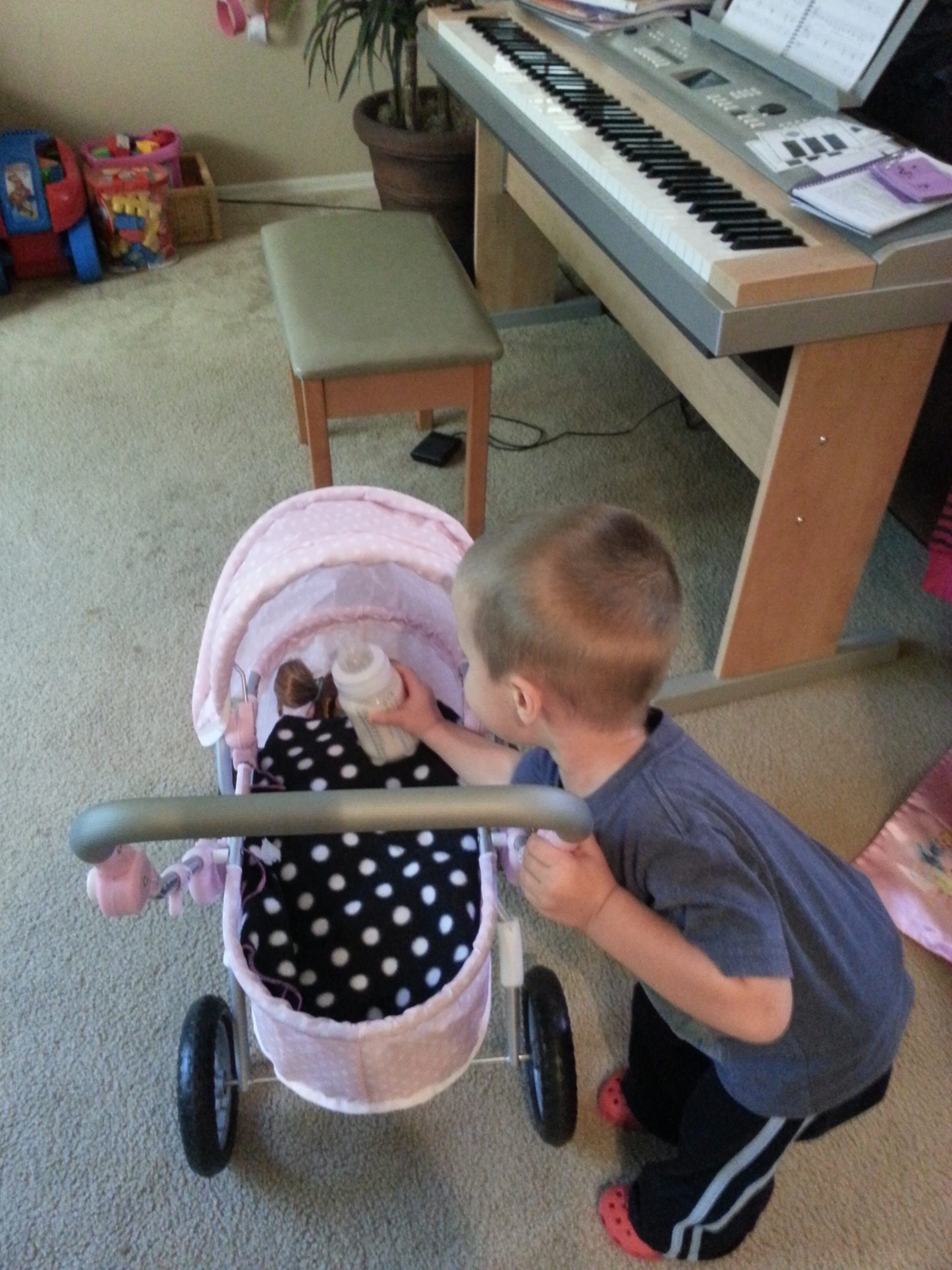 While we know this will be a big transition for Cash, we have no doubt that he will be just as sweet as ever with his new baby sister. He's already demonstrated to us that he's a natural with babies. We can't wait to see him take care of her and protect her, just like a good big brother would :).
Have more suggestions to help get siblings ready for a baby? Post away in the comments below…please. We could use them 🙂