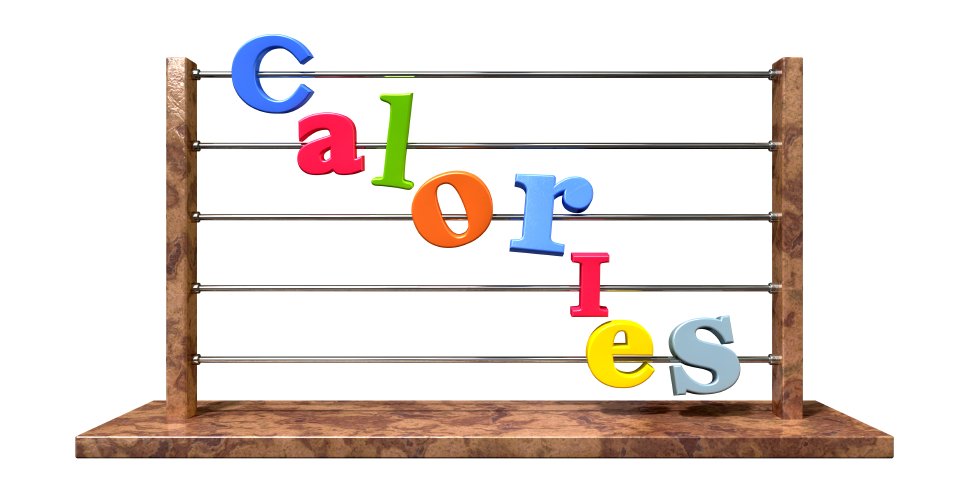 Calories.
You'll find them in 99.99% of everything you eat and drink. They can be your greatest friends or your worst enemies. Eat fewer than you need and you lose weight. Eat more than you need and you gain weight. Yes, it is that simple.
Since calories affect everyone everyday, it?s important to understand them: what they are, what they do, and how to make them work for you instead of against you.
Some basic facts about calories:
They represent the amount of energy in the foods you eat and drink.
They are not partial to certain types of foods. A calorie from a carrot is the same as a calorie from a doughnut (although the carrot calorie is much healthier, of course!).
Different types of foods are automatically higher in calories. Take 1 gram each of protein, carbohydrate, and fat. The grams of protein and carbohydrate each contain 4 calories, while the gram of fat has 9. Yes, that?s more than double the calories gram per gram. Yikes!
One pound of fat = 3500 calories.
So how do you get calories on your side in your weight loss battle? First of all you need to know your Basal Metabolic Rate (BMR), which is the number of calories your body needs every day just to function properly?to breathe, circulate blood, adjust hormone levels, digest food, grow and repair cells, and so on. While there are several formulas to figure out your BMR, here?s an easy one:
Current body weight x 12 = BMR
150 pounds x 12 = 1,800 calories (BMR)
Simply put, if you eat more than your daily BMR, your body stores those extra calories as fat and you gain weight. If you stay below your BMR, you create a calorie deficit and you lose weight. One caution: women should never eat less than 1,200 calories a day, and men should never go below 1,500. Consuming too few calories sends your body into a protective starvation mode and slows down your metabolism, and a slow metabolism doesn?t burn calories as fast and can cause other problems as well.
There are three basic ways to create a calorie deficit:
Eat fewer calories than your BMR.
Exercise, because it burns calories and builds muscle, and bigger muscles burn even more calories!
A combination of #1 and #2?the best option by far.
Here?s how this works:
If you create a daily 500-calorie deficit, you?ll lose 1 pound a week.
If you create a daily 1,000-calorie deficit, you?ll lose 2 pounds a week (remember that cutting too many calories from your diet is not good).
I know, I hear you: ?But Heidi, I don?t like to count calories.? You?re not alone. Counting calories is so not fun. However, it?s really important to know what you?re taking into your body every time you open your mouth. Studies show that most people think they?ve eaten 20% fewer calories than they actually have, so trying to estimate your calorie intake is a recipe for disaster.
Until you have an opportunity to weigh and measure your food to figure what your "correct" portions look like, this simple graphic shows a safe and easy way to choose appropriate portion sizes without measuring cups or a scale. This should also help keep you from creating a calorie surplus: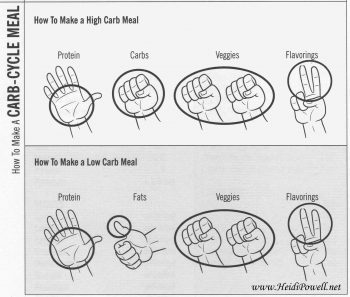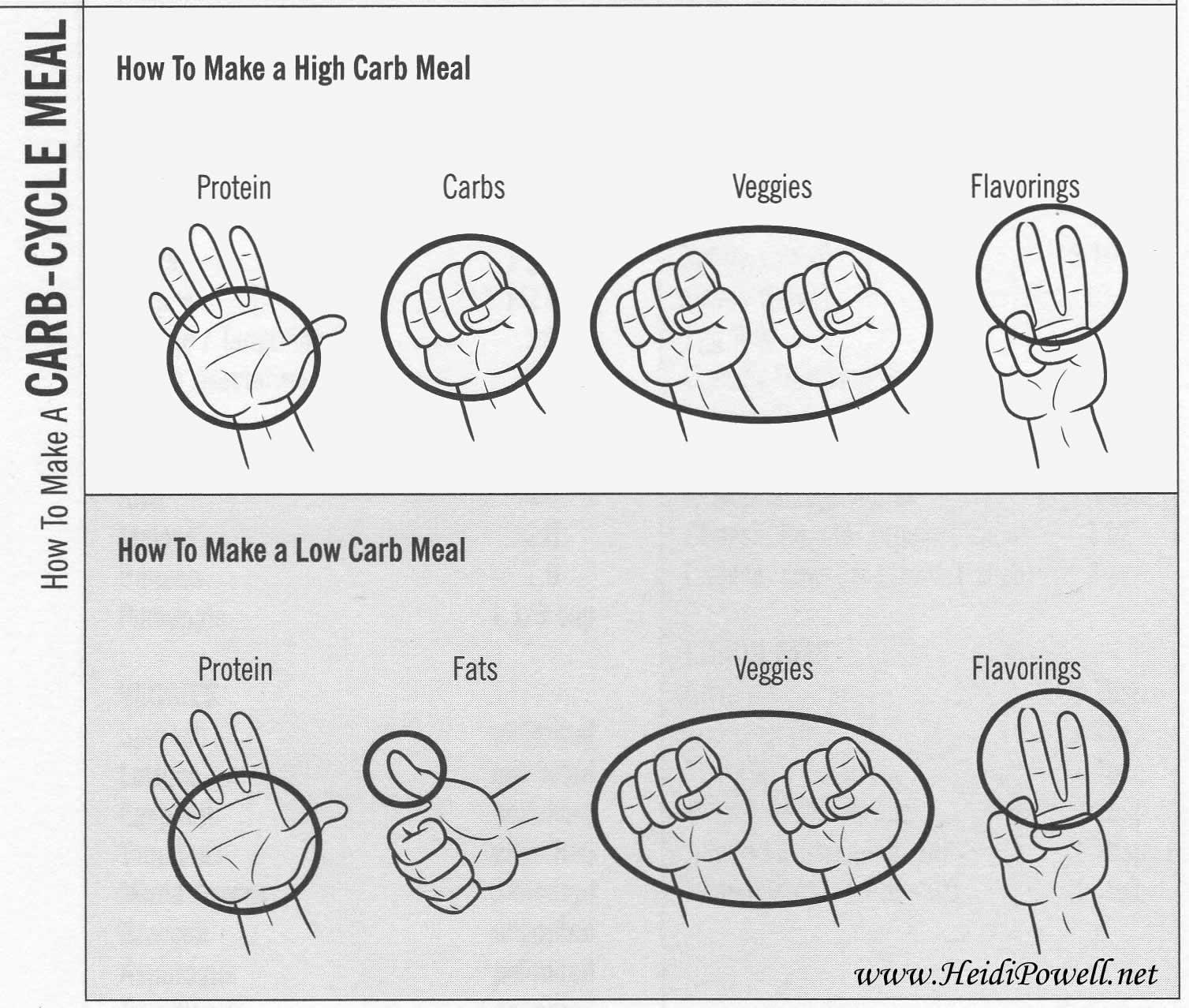 Some final words of advice:
It?s important to recalculate your BMR as you lose weight.
Some calorie tracking apps add the calories you burn from exercise into your daily to-eat total, making it look like you can eat more than you actually can, and if you do eat all those calories, you won?t have a calorie deficit at the end of the day. Instead, eat the number of calories in your daily eating plan, and subtract the calories you burned to see your deficit. Remember: one pound of fat = 3500 calories, so work to eventually create a 3500 calorie deficit.
You can eat calories much faster than you can burn them, so don?t use those exercise-burned calories as permission to eat more food??I burned 500 calories this morning, so I can eat this cupcake.? So not a good way to do it!
To learn more about our preferred and proven eating and exercise plan?Carb Cycling?check out our book, Choose More, Lose More for Life.