Back again to spread her magic is the one and only, WONDERFUL Clean Simple Foodie – Erika Peterson. How she does it? I don't know…but what I do know is that I love every healthy recipe she comes up with. This cleaner version of Orange Glazed Poppy Seed Bread is no exception!?Enjoy!?
PS – Loaves of this yummy bread could make the PERFECT holiday gift for friends and family!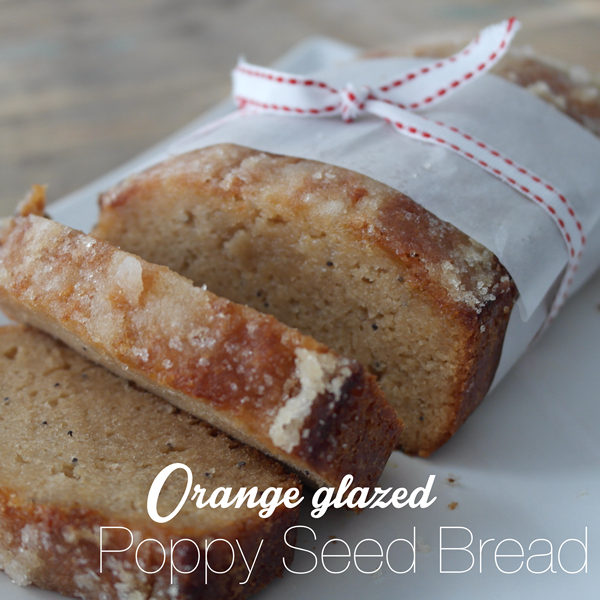 by Erika Peterson, Clean Simple Foodie
I love every type of holiday bread out there, but what I don?t love is all the sugars and oils packed inside! I have good news? with a wave of my wand and a little holiday magic, I literally cut the calories, fat and carbs in half (plus some) while doubling the amount of protein per slice! Oh, and did I mention it?s delicious? I bet this holiday snack will even have you fooled!
Orange Glazed Poppy Seed Bread
What you?ll need:
Bread:
1 cup white whole wheat flour or gluten-free flour
? cup vanilla protein powder (I used Cytosport 100% whey)
? tsp sea salt
? tsp baking soda
? cup honey or agave
1 whole egg
2 T coconut oil, melted
? cup unsweetened applesauce
? cup unsweetened almond milk or milk of choice
2 tsp poppy seeds
1 tsp butter, melted
? tsp pure vanilla extract
? tsp pure almond extract
Orange Glaze:
2 Tbs fresh squeezed orange juice
2 Tbs Truvia or other natural sweetener
1 tsp butter
? tsp pure vanilla extract
? tsp pure almond extract
Let's Bake!
1. Preheat oven to 350 degrees. Grease one 9-inch loaf pan.
2. Stir all dry ingredients together. Set aside.
3. Beat all wet ingredients together. Add dry mixture to wet mixture. Beat well.
4. Pour batter into loaf pan. Bake 40-45 minutes. Watch bread carefully the last few minutes so it doesn?t burn!
5. Place all ingredients for the orange glaze in a small saucepan. Stir constantly until it comes to a boil. Remove from heat. Pour evenly over hot bread.
6. Let bread cool. Store in fridge. Makes about 10 slices.
What?s in each slice:
About 100 calories; 5g fat; 10g carbs; 5g protein
**Other ?unclean? poppy seed bread macros in comparison:?About 260 calories; 12g fat; 37g carbs; 2g protein
About Me:
Superman?s wife, Mother of 3, lover of family, fitness, and baseball tees and of course, anything that involves clean food (lots of it)!? AFPA certified nutrition and wellness consultant, certified TRX group fitness instructor and Clean. Simple. Foodie.? If you need me, I?ll be in the kitchen!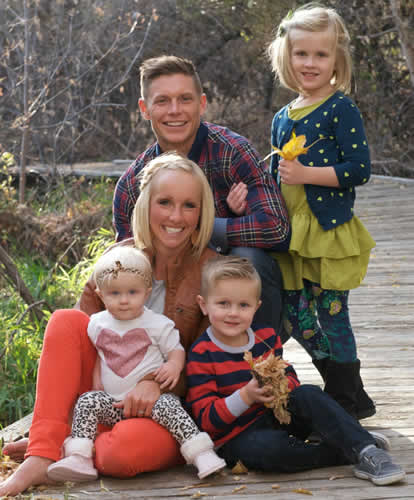 Want to connect with Erika? Find and follow Erika here: