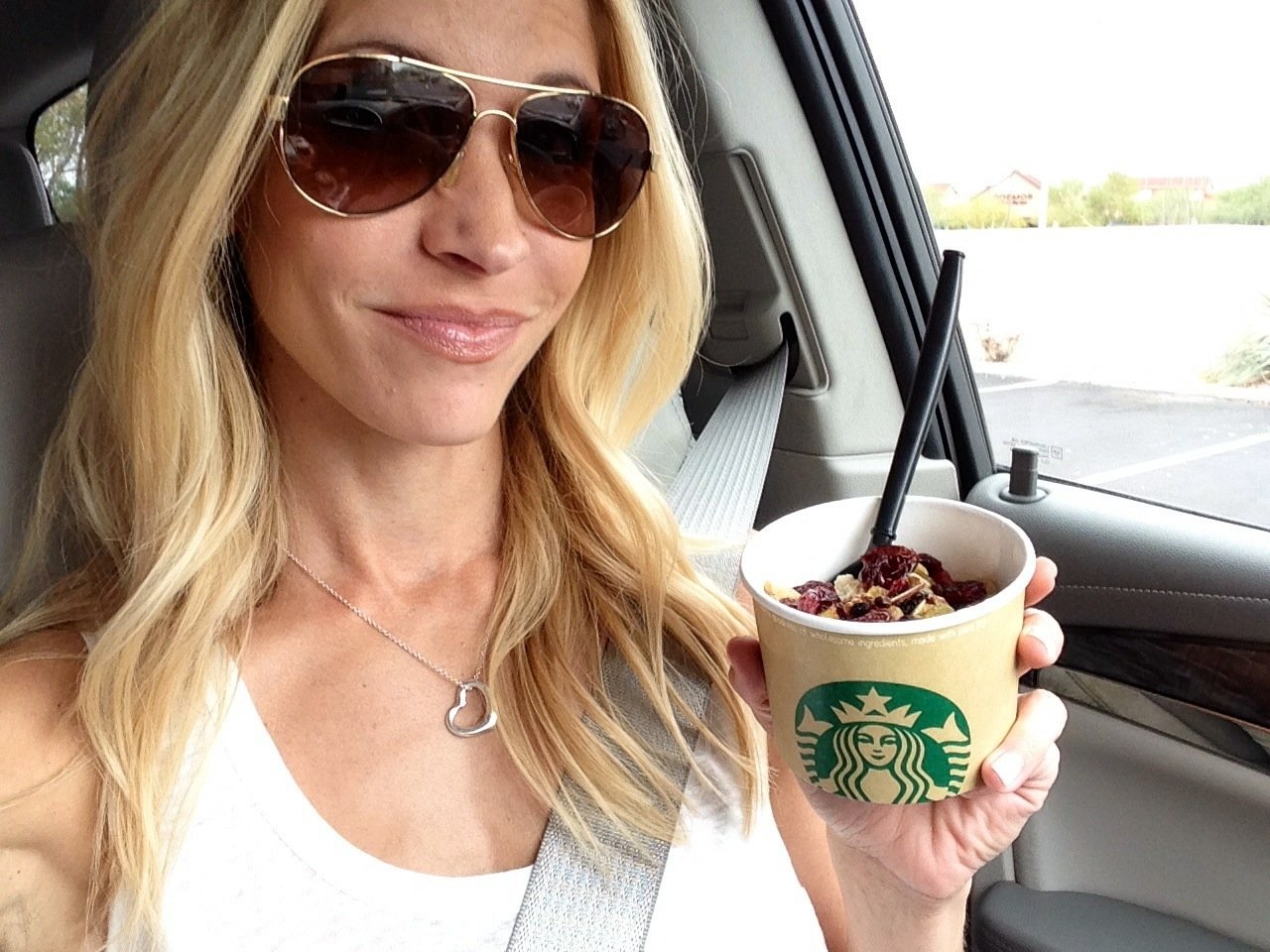 Good ol? oatmeal, a popular go-to for breakfast since way back in the early 1850s, is a true nutritional powerhouse. And it?s not just for breakfast anymore?Oh no!
Chris and I are huge oatmeal fans, and nothing keeps us feeling fuller longer! We often depend on this mealtime lifesaver when we?re on the road or out running errands and need a quick and healthy meal?even on low-carb days. Yes, that?s right. If you're carb cycling and find yourself totally stuck with no healthy low-carb options available, go for some oatmeal! It?s loaded with complex carbs and fiber, which help you feel fuller longer and keep those blood sugar levels steady. And that fiber has so many other really important health benefits too! It?s a total win-win!
We love Starbucks? oatmeal, and with a Starbucks on pretty much every corner, in every airport, and in lots of hotels, it can be a great way to start the day?or save the day! My favorite way to enjoy my Starbucks? oatmeal is to add two Stevia
packets (which I keep in my purse or diaper bag), and half a package each of the dried fruit and nuts that come with each cup of oatmeal. It is 250 calories of awesomeness 😉
So the next time you?re out and about and your stomach starts growling, try some oatmeal instead of all those other fatty, fast food options. Your tummy?and your scale?will thank you!