We are all about finding healthier alternatives to the kid-favorite snacks out there. Today we tackled the ever-so-popular Fruit Roll-Ups. My favorite part about these is that they are JUST fruit. This is a fun way to get kids to eat fruit but present it to them in a different and sometimes more appealing way. Another awesome thing about these is that they are ready to grab and go or throw in a lunch box! With all of these benefits, who wouldn't want these in their kitchen?? Here's how to make them for you and your family:
Supplies:
-Fruit: 5 mangoes (or your favorite fruit!)
-Peeler, spatula, knife, cutting board, scissors (depending on the fruit you choose)
–Blender/Food Processor

–Parchment paper
-Oven
Instructions:??
1. Preheat your oven to 250 degrees.
2. Prepare your fruit. For mangoes, I washed, peeled, and then cut them into cubes for quick and easy pureeing.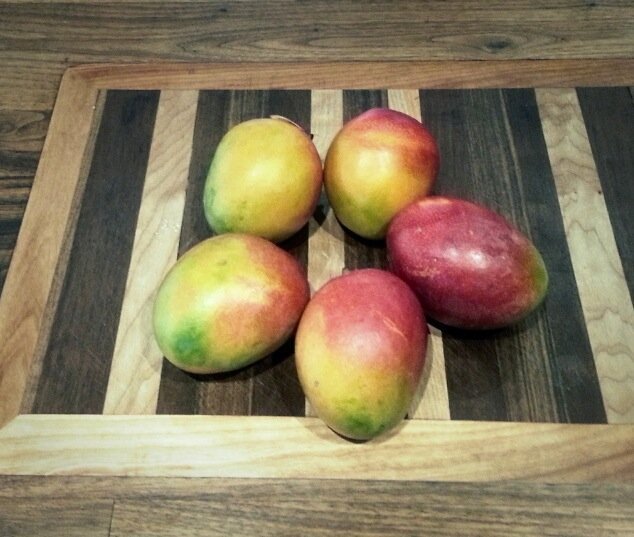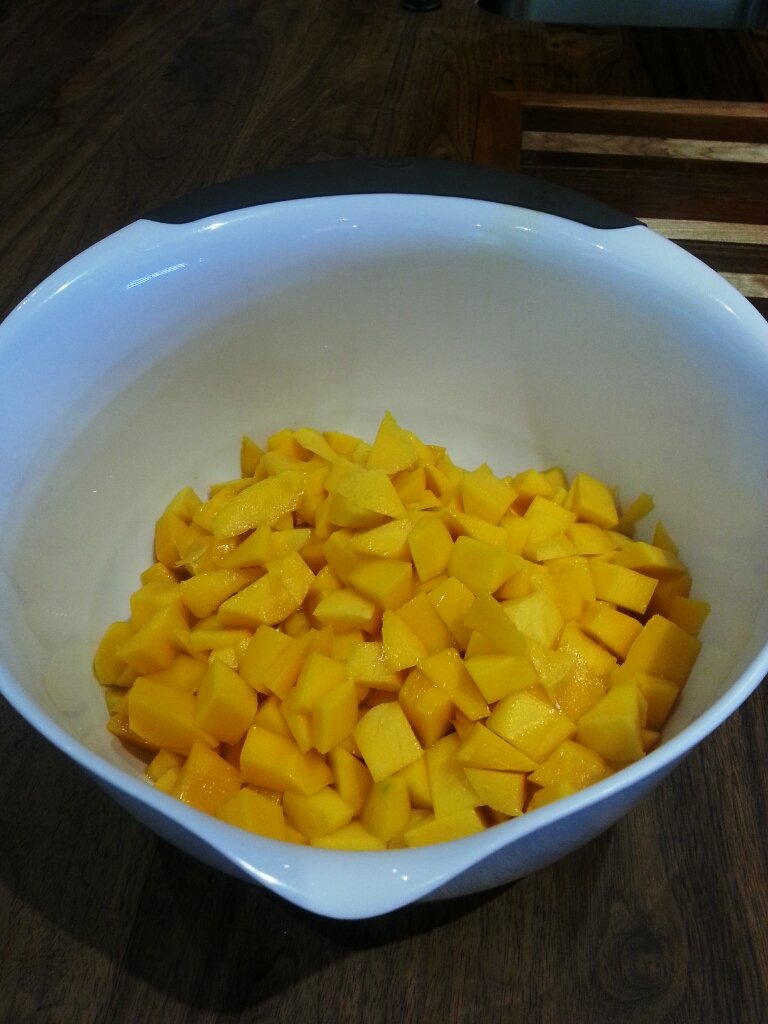 3. Dump the cut fruit into the blender and puree away.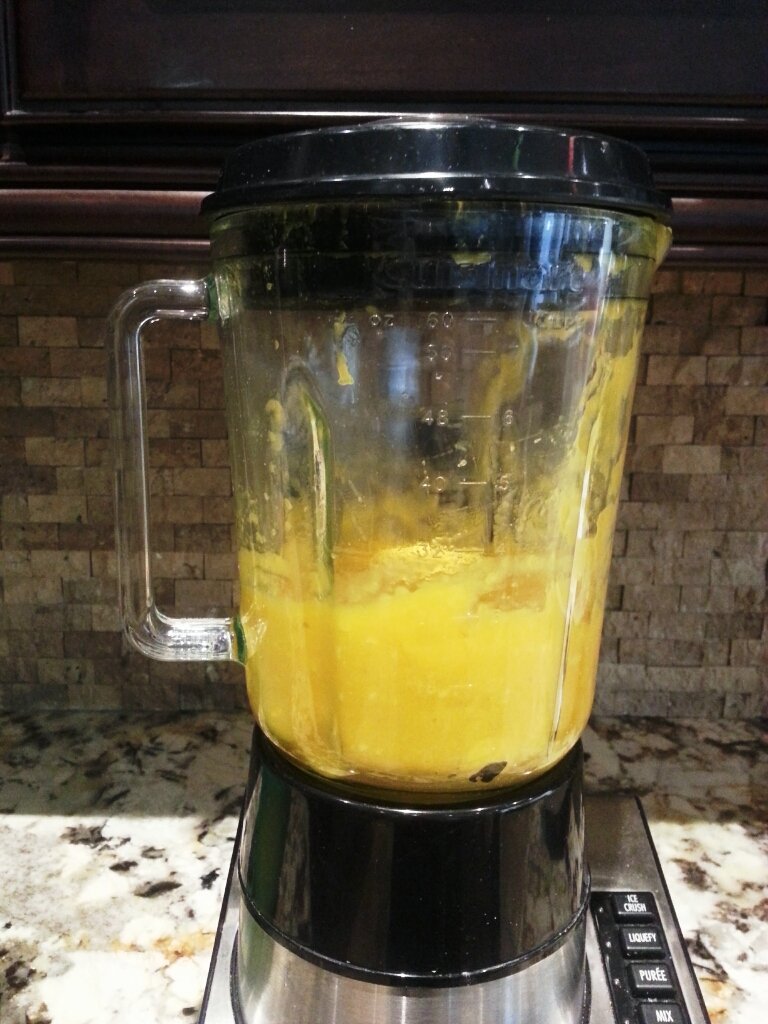 4. Pour your fruit puree onto a baking sheet covered in parchment paper and spread evenly.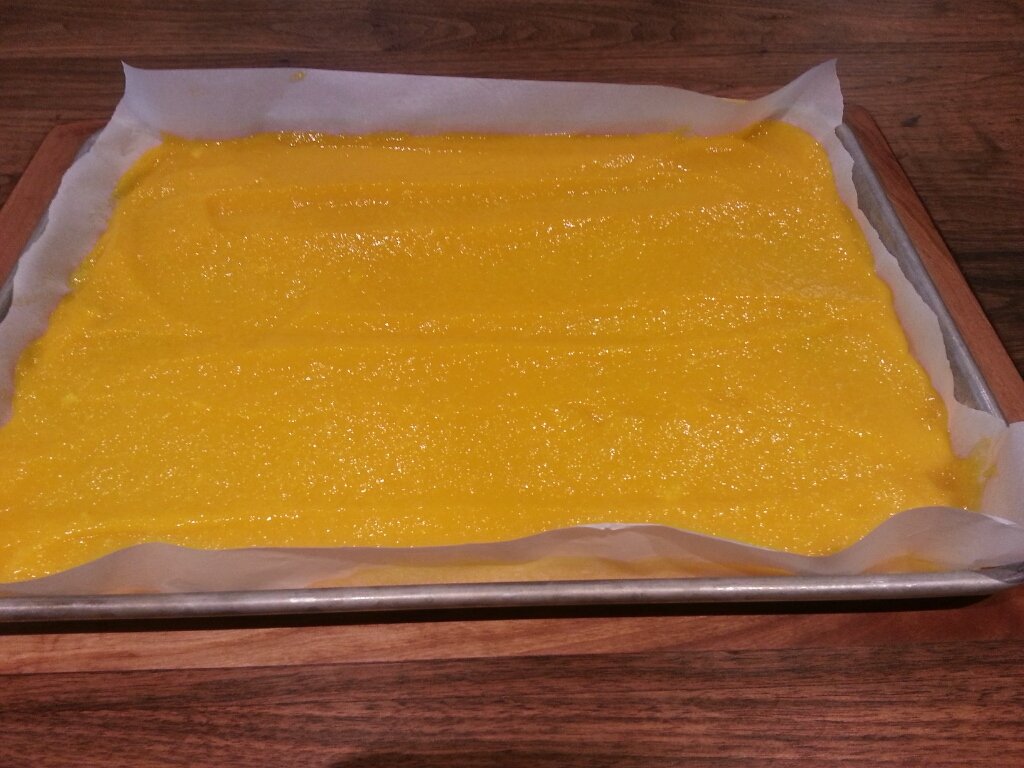 5. Bake in the oven for about three hours. Keep in mind that every oven is different and yours may require more or less cooking time. I started checking on mine at the one hour mark and then every so often up until the three hour mark. It is done when the fruit is dry and not sticky.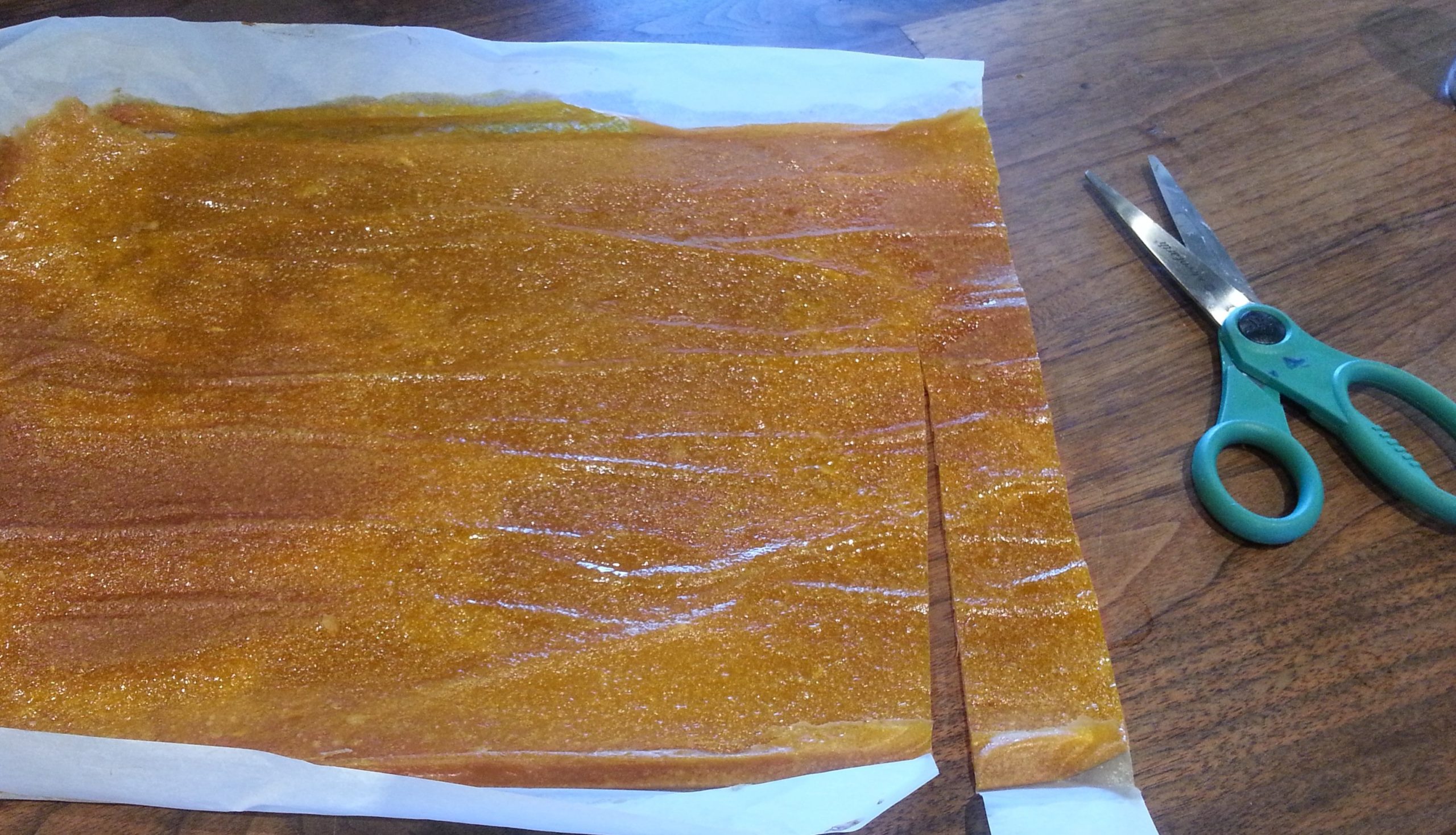 6. After the leather has cooled overnight, cut it into strips and roll them up. (A rotary cutter would work great for this!)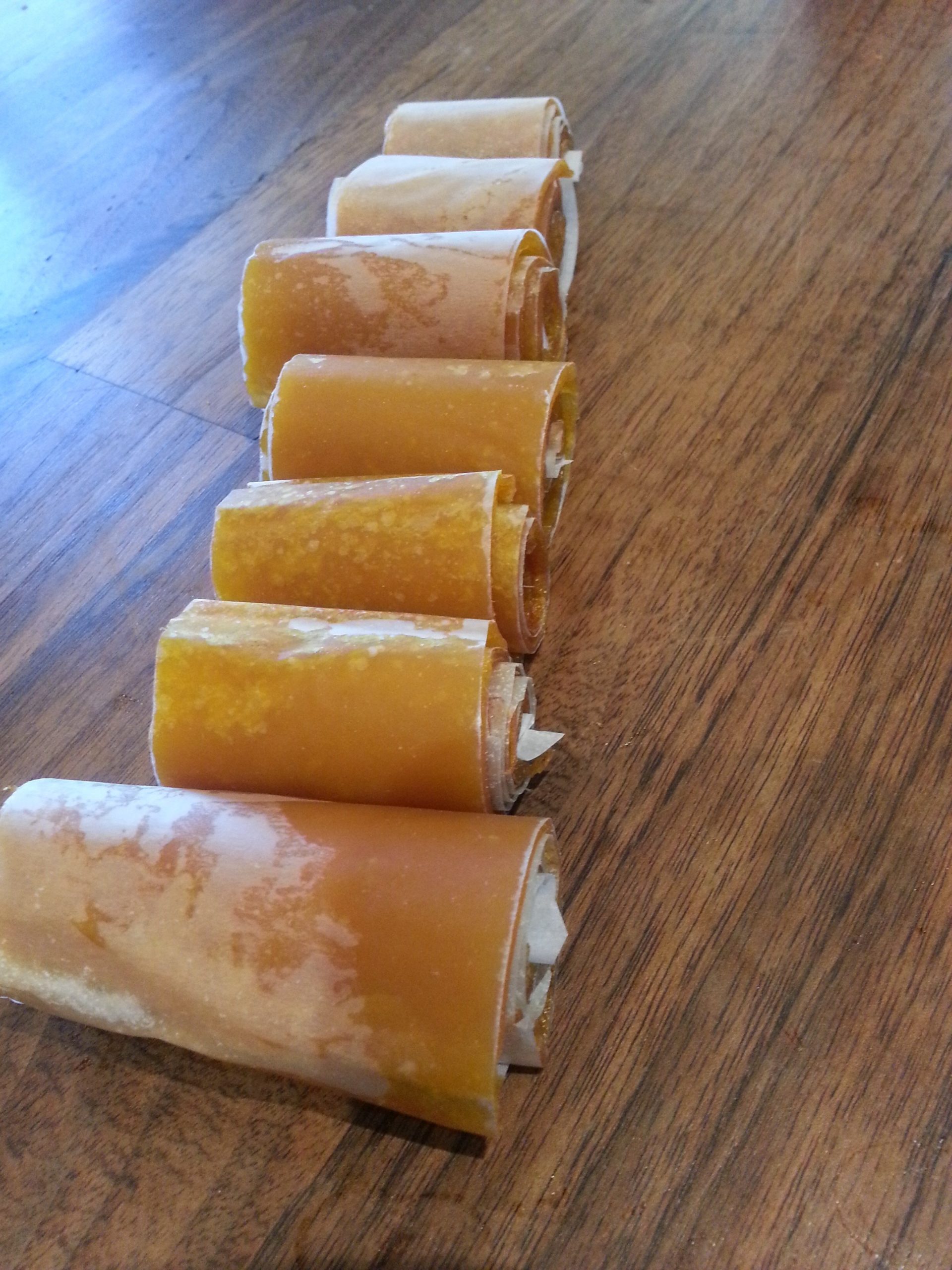 Now you have your own delicious, inexpensive, and HEALTHY snack ready to grab and go! 🙂