Congratulations to our Giveaway Winner
Kerry Arguijo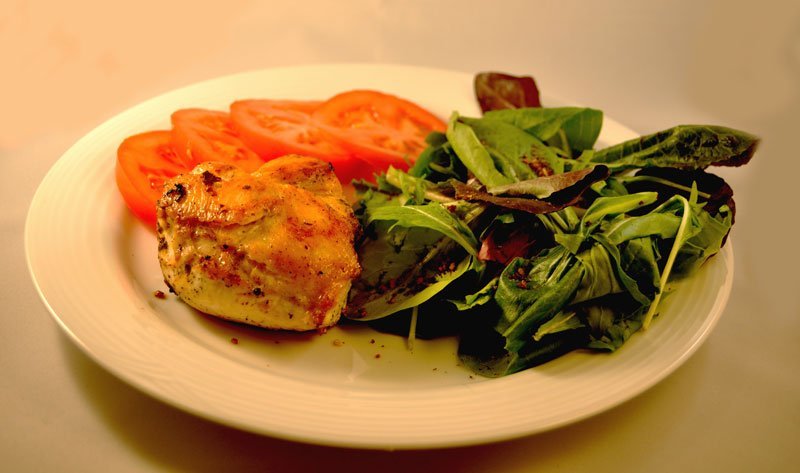 March is one of my most favorite months of the year because I get to celebrate two things: the birthdays of some very special people in my life, and one of my passions?nutrition! And since I am so passionate about nutrition, I?ve got some pretty cool stuff planned for this blog this month! It?s all a bit hush-hush, so you?ll have to check back often to see what?s going on, but I will tell you one thing: There will be a weekly giveaway! :-)? You in? Awesome! Let?s go!
Good nutrition is so important! When you fuel your body with nutrient-rich foods, you?ll feel great (both physically and mentally), accomplish more, and have an all-round healthier body. The reverse is also true?if junky, low nutritional value foods are your fuel of choice, you?ll feel lousy, get less done, and have health issues.
In order to be healthy, our bodies need the right combination of what I like to call the Fabulous Four: protein, carbs, healthy fats, and water. Here?s why they?re the foundation of good nutrition:
Protein builds and maintains muscle, bone, skin, hair, and pretty much every other body part and tissue in your body. It?s so important for weight loss because muscle burns calories like an inferno, so the more muscle, the more calories burned! Protein also breaks down more slowly than carbs and fat, which burns even more calories and helps you feel fuller longer.
Carbs are the preferred fuel source for your muscles and organs. They come in healthy versions (vegetables, fruits, grains, and legumes), and not-so-healthy versions (cakes, cookies, soda, doughnuts, candy, and many processed foods). Healthy carbs are also crucial for burning calories, and since they break down more slowly than the not-so-healthy kind, they keep your blood sugar and energy levels steady, and your calorie burning furnace hot so it burns more calories!
Healthy fats (unsaturated fats) eaten in moderation help the development and function of your eyes and brain and help prevent heart disease, stroke, depression, and arthritis. They also help keep your energy levels steady and keep you from feeling hungry.
Water is an important ingredient in regulating your bodily functions (digestion, circulation, temperature, and many others), as well as keeping muscle fatigue at bay and for healthy skin. And an adequate water intake is imperative for losing weight! We recommend drinking half your body weight in ounces of water (150 lbs = 75 ounces, for example) every single day.
And since I want to help you have the best National Nutrition Month ever, here are some ideas to help you get started with your own celebration:
What are you going to do to celebrate National Nutrition Month? Leave your ideas in the comments below and you could win a signed copy of Chris? book, Choose More, Lose More for Life!
?This giveaway is now over. A winner was chosen randomly and announced on Friday, March 7, 2014.
Let the celebration begin! 🙂