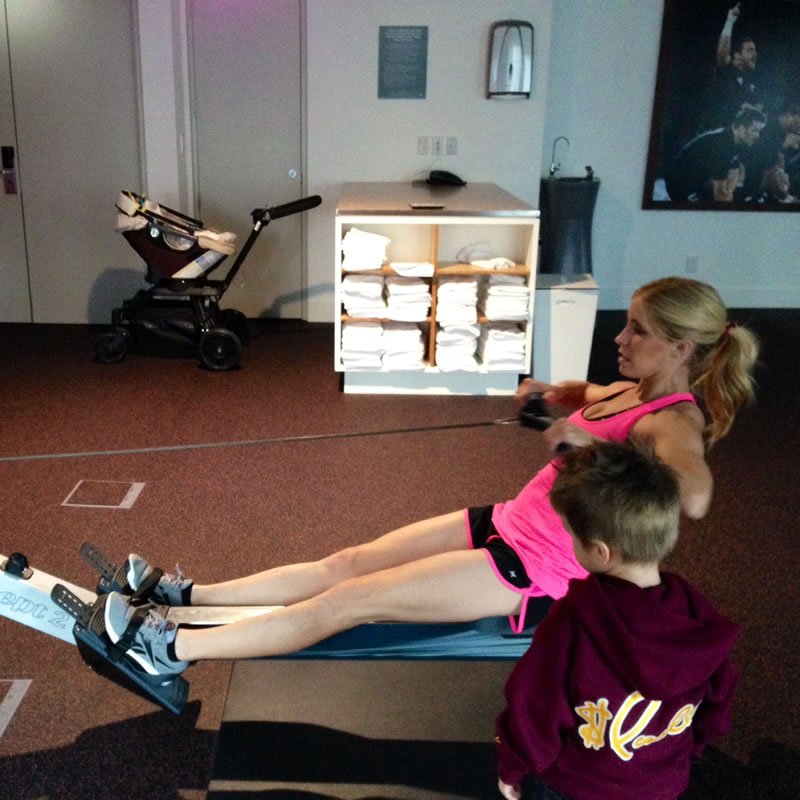 What?s a girl (or a boy) to do when she finds herself in a foreign country with very minimal fitness equipment, minimal time with a work schedule, and two little kiddos in tow?
A fast, fun, high intensity circuit, of course ?. For me, it?s always important to maximize the limited time I do have to workout, so these are always a wonderful go-to.
This workout came straight from Crossfit?s home page a few days back and was perfect, considering my travel circumstances. I started with a 5 minute treadmill warm up, then did the following as quickly as I was able:
50 burpees
500 meter row (the workout called for 50 pushups, but I wanted something to counter balance the pressing motion from my burpees instead)
50 jumping jacks
50 swing ups
50 second handstand hold
To finish? A nice and easy stretching session while my muscles are still warm.
Although this wasn?t the hardest workout I have ever done, it was nice to know that with so little equipment and time, I was still able to get the workout in that my body was needing.
Travel can be tough, but doesn?t need to be an excuse for fitness failure! Something, even this quick circuit, is better than nothing ?.
[slideshow_deploy id='6156′]