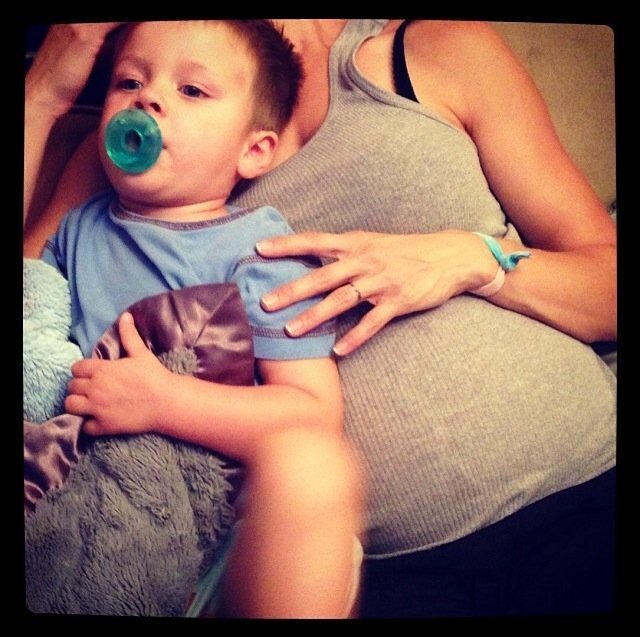 So, I have been meaning to post this for quite a while now and keep forgetting. I don?t know HOW I keep forgetting?I have barely anything going on these days?not ?.
A topic of discussion for quite some time now has been just when (oh, when) will Cashy stop needing a pacifier. In all honesty, my Facebook fans weren?t the only ones worried ? I was too! Cash was nearly 2 ? years old, was speaking full sentences, could sing the National Anthem (um?yes, he can), was no longer the baby of the family, and still relied so heavily on his pacifiers. Yes, we were starting to notice his orthodontic consequences for still using a paci, but more than anything we worried about enabling an oral fixation habit, which can lead to food addiction later on in life.
Well, I am happy to report (if you haven?t noticed from recent pacifier-less posts) that the paci habit has officially been broken!
It was so much easier than I thought it would be too! Cash ?bought? a toy he has been wanting for a while (Jake and The Never Land Pirates
, of course) with his entire bag of pacifiers (instead of money). Watch this video to see it go down!
For all you moms and dads wanting to try the same thing and wondering if he missed his pacis: yes, he did ask for pacifiers every so often after we made the ?purchase?. We simply reminded him, ?Cash, don?t you remember you gave your pacifiers to the girl at the store and she gave you your pirate treasure chest?? After a moment of contemplation, he would nod his head and say yes, then go play with his new toy ?.
Now, 4 weeks later, we are 100% pacifier free?even 100% free from him asking for them ?.
Worked like a charm!
Yay for Cash!!!