When I think about Valentine?s Day, I see hearts, the color red, and of course, CHOCOLATE! This recipe is the perfect Valentine?s Day cheat treat because it includes all of those things!! I dare say these cookies might work even better than cupid?s arrow at winning over that special Valentine this year! This recipe comes from Clean Simple Foodie?Erika Peterson . Give it a try!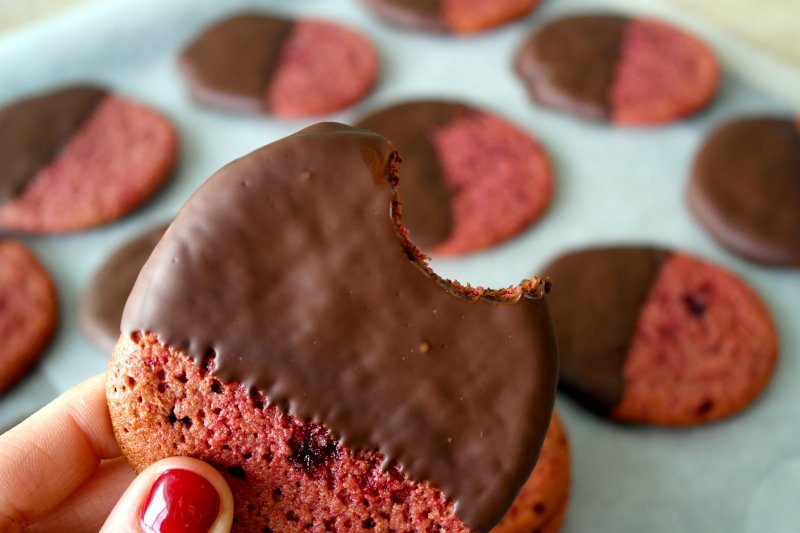 Valentine's Day Chocolate Covered Red Velvet Cookies
By Erika Peterson?Clean Simple Foodie
What you will need:
? cup grass-fed butter or coconut oil
3/4 cup honey
1 whole egg
1 teaspoon pure vanilla extract
2 tablespoons beet root powder
2 cups Kodiak Power Cakes mix
1 scoop vanilla protein powder
2 tablespoons cocoa powder
1 teaspoon baking powder
? teaspoon sea salt
60 dark chocolate chips, melted (optional)
Let?s Bake!
1. Beat butter and honey together until combined. Beat in egg and vanilla. Set aside.
2. In a separate bowl, combine the Kodiak Power Cakes mix, protein powder, cocoa powder, baking powder, and salt. Add to the wet mixture and mix until just combined. Let cool in fridge for 1+ hours.
3. Preheat oven to 350 degrees. Using a cookie scoop, scoop sticky dough balls onto a baking sheet lined with parchment paper. Bake 8-10 minutes.
4. Let cool 2 minutes on pan and transfer to a cooling rack. If using chocolate, let cookies cool. Melt chocolate chips and dip half of each cookie in chocolate. Place on wax paper until chocolate is hardened. Enjoy!
Makes 27-28 cookies
What?s in each cookie: 106 cals; 4.5g fat; 13.9g carb; 3.5g protein

*Macros using coconut oil and protein powder with 140 calories per scoop.
Superman?s wife, Mother of 3, lover of family, fitness, and baseball tees, and of course, anything that involves clean food (lots of it)! AFPA certified nutrition and wellness consultant, certified TRX group fitness instructor, and Clean. Simple. Foodie.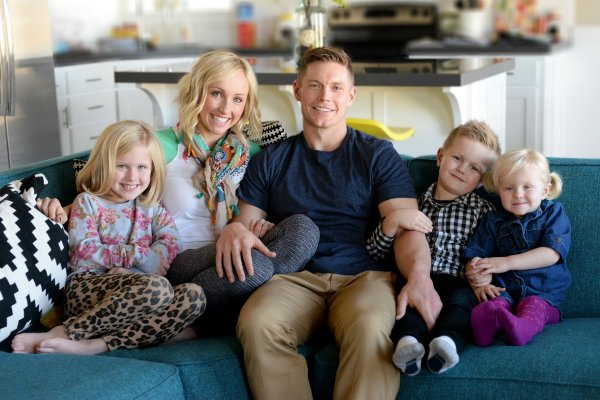 Find her at cleansimplefoodie.com or at the Instagram link below! Head over now to join Erika's 40-day clean eating challenge!

*Originally posted on February 13, 2014