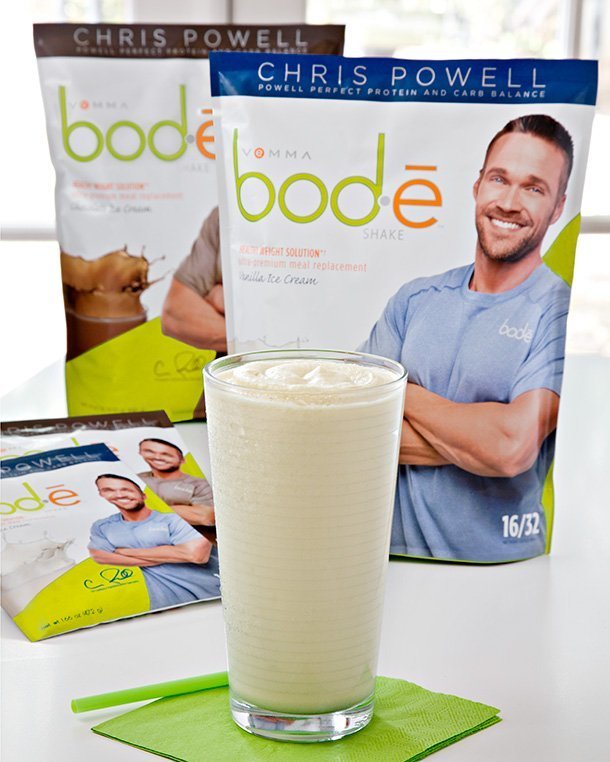 I asked…and you answered! In fact, 274 of you shared your super creative ideas for using protein powder! It was so hard to choose just two winners, but here they are?our Powell Perfect Protein Shake Powder giveaway winners:
Dark Chocolate Protein Muffins
Submitted by Alvina Green
What you?ll need:
1/2 cup of liquid egg whites
1/2 cup of goji berries
1/2 cup of quinoa flakes
1/2 cup of Powell Perfect Chocolate Ice Cream Protein Shake Powder
1/4 cup of blueberry & apple puree babyfood
3 tbsp of chestnut flour (can buy on Amazon if not in your local store)
3 tbsp of cocoa powder
1 tsp of baking soda
What you?ll do:
Blend ingredients together and bake in 8 muffin cups for approximately 40-45 minutes at 350*F.
Calories per muffin: 99
P.S.: I think these would be yummy with Powell Perfect Vanilla Ice Cream Protein Shake Powder too! 😉
Oat Cookies
Submitted by Tandi V.
What you?ll need:
5 ripe bananas
1 tsp vanilla
1 tsp cinnamon
1/2 tsp honey
3 1/2 cups rolled oats
1 scoop protein powder
1 cup almond butter
What you?ll do:
Put first 5 ingredients into blender, blend until creamy. Pour blended mix into bowl. Pour protein powder & almond butter into bowl and mix well. Create cookies on a sheet and bake at 350 degrees for 10-12 minutes.
Calories per cookie (based on 2 dozen cookies per recipe): 132 (adjust for type of protein powder used, I based this calorie count using our Powell Perfect Vanilla Ice Cream Protein Shake Powder).
Be sure to check out all the comments for even more creative uses for protein powder!
Thanks, everyone! 🙂