We've heard your feedback and know how much you are loving every recipe we've shared from the amazing Erika Peterson. Today, we're sharing her healthy twist on a breakfast favorite – hash! You'll love this cleaner version that lets you induldge in hearty, delicious flavors and it's perfect for any guilt-free day. Check out more of her recipes on her new website, Clean Simple Foodie,?or follow her on her new Instagram account.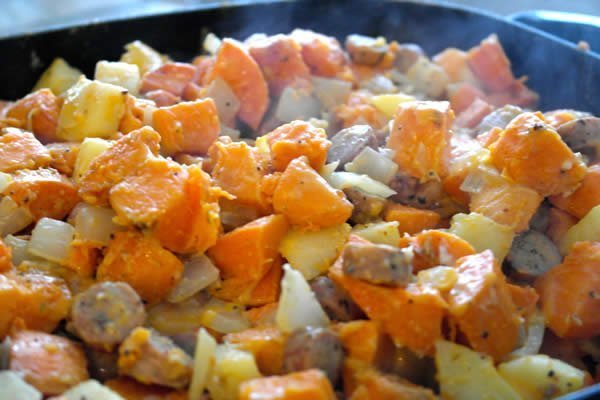 Apple Chicken Hash
by Erika Peterson, Clean Simple Foodie
Serves 6
What you'll need:
2 medium sweet potatoes, cubed
2 tablespoons olive oil
4 large or 16 small chicken sausages
1/2 yellow onion, chopped into big chunks
2 apples, chopped into big chunks
2 Laughing Cow cheese wedges
Sea salt and pepper to taste
Monterey Jack cheese, shredded
What you'll do:
1. Boil sweet potatoes in a large pot of water for 8 minutes. Drain.
2. Drizzle olive oil into a large frying pan or skillet over medium heat. Transfer sweet potatoes to pan and brown for about 5 minutes.
3. Add apples, onions, chicken sausage, laughing cow cheese wedges, salt, pepper and any other spices that you'd like.
4. Heat together 12-15 minutes.
5. Top each one cup serving with a sprinkle of cheese. Serve.
What?s in it:
Each serving contains 289 calories, 16g protein, 23g carbs, and 16g fat.
About Me:?
Superman?s wife, Mother of 3, lover of family, fitness, and baseball tees and of course, anything that involves clean food (lots of it)!? AFPA certified nutrition and wellness consultant, certified TRX group fitness instructor and Clean. Simple. Foodie.? If you need me, I?ll be in the kitchen!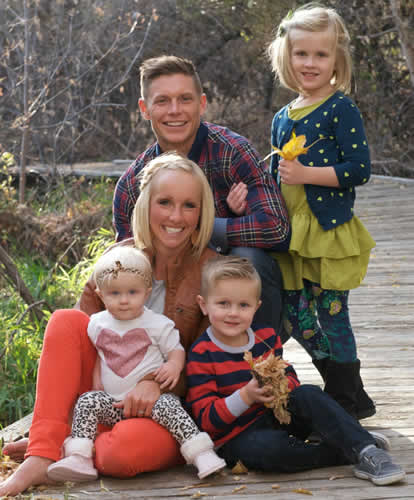 Want to connect with Erika? Find and follow Erika here:
Http://CleanSimpleFoodie.com