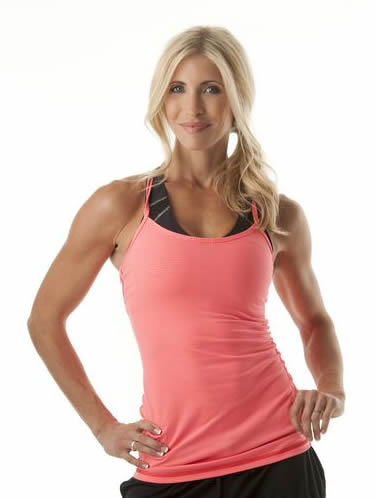 Shoulders are some of the most neglected muscles in the body. We spend so much time in the gym trying to tone our tummies with abdominal exercises, but what we don?t realize is that by focusing on this incredibly noticeable muscle group, we could start solving some of our total body problems!
How you ask? Here?s a little secret of mine that I?ve been keeping for a while now?by increasing the size of our upper body muscle groups (shoulders), we minimize the appearance of our waistline! This optical illusion trick is one of the best-kept secrets to creating the shape we all want 🙂 .
So let?s build some sexy shoulders!
Top 3 Sexy Shoulder Exercises
**Shoulder is made up of 3 different parts: the front delt, the lateral delt, and rear delt. We?re going to hit all three parts to sculpt the perfect shoulder caps.
Push up (front delt)
Overhead press (for the lateral delt)
Seated Rear Delt Raises (for the rear delt)
Complete 4 sets of 15 of each exercise.
Throw this workout into the mix 2 days a week to start building your perfect shoulders!