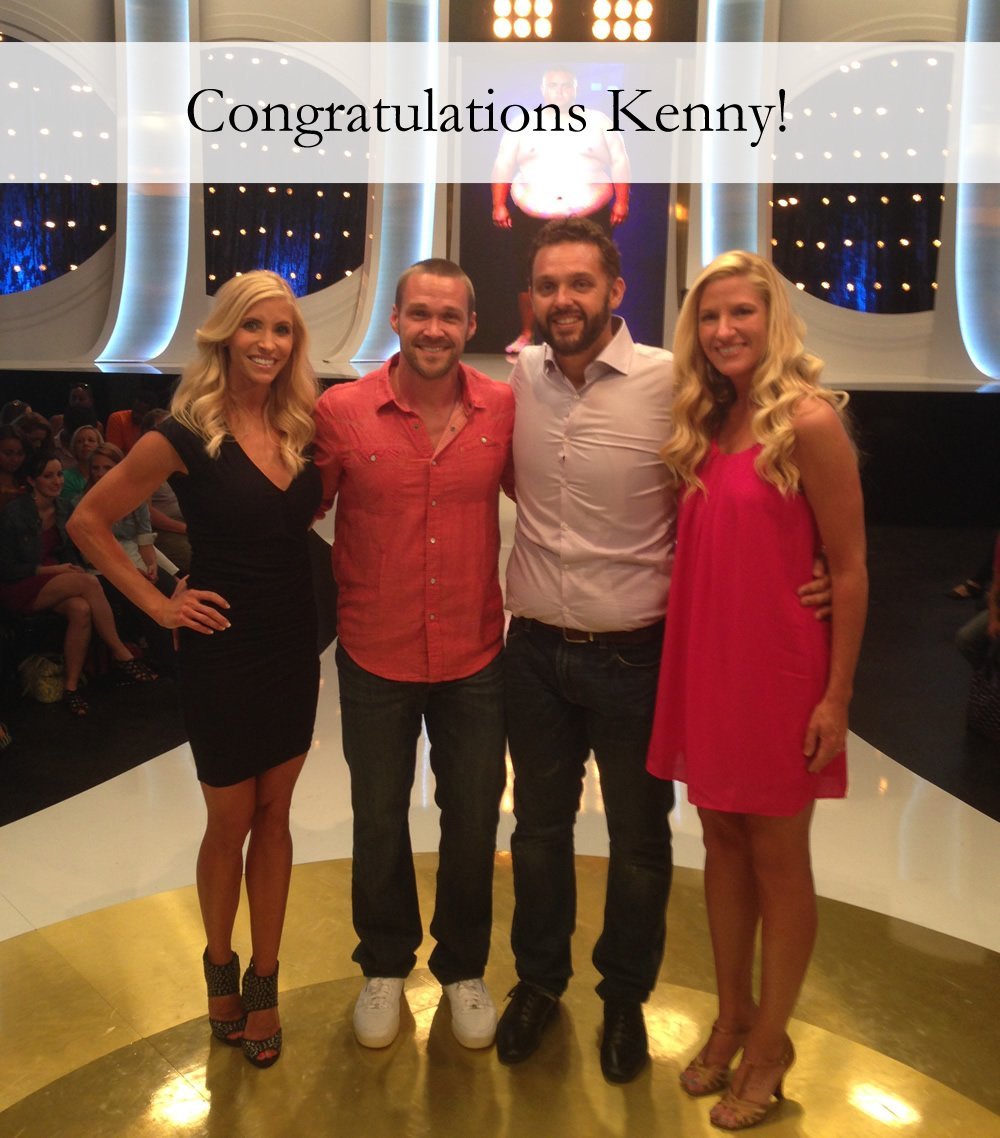 So I know many of you have questions and concerns after last night?s episode. To answer frankly, some people just aren?t ready for this process. Most often, people come to us thinking we have some kind of magic pixie dust?we sprinkle it on, and bam?they're skinny and all of their problems are solved. Even if they think it takes work, and they realize we aren?t magic, many also have this thing I call ?lottery syndrome.???when I win (or hit my goal weight), I?ll be happy. All problems solved.?
WRONG. The process takes a ton of hard work that Chris and I just cannot do for ANY of them?no matter how badly we wish we could sometimes. The individuals that succeed may get our guidance, but gosh darn?they are the ones that choose to wake up every morning and put the effort in. They are also the ones that choose what to put in their mouths each day?we cannot control them. And we wouldn?t want to!! Permanent change, AKA, transformation, can ONLY happen when somebody wants it bad enough to do what they need to do whether we are there or not!!!
Kenny was ready. Christy was not. It?s as simple as that.
Regarding Christy, I really do wish her well. I know how much effort Chris and I (as well as the production and ABC team) put into trying to help her transform. I know how badly we wanted this for her…and I know she is battling things that I can't help or fix…although I wish I could.
What you didn?t see in this episode, was that Kenny was originally not chosen by us. He went as far as he could go in the casting process, and was flat out denied?and totally heartbroken. He begged us for the plan?for the roadmap to his success, so we gave it to him. ON HIS OWN, Kenny started the journey. Week after week, we watched from afar as he did this for HIM, not for the show?asking for our guidance occasionally.
As luck would have it, a spot opened up for Kenny. We KNEW he deserved this opportunity more than anyone in the world. Not a day went by after we chose him that he didn?t prove he was deserving of the opportunity.
Now Kenny and his family are lifelong friends, and huge examples for the world. Since his year with us ended, Kenny has devoted his life to helping people transform their lives just like he did.??With the launch of his website KennyOneal.com, as well as a new career in motivational speaking/health coaching, Kenny sure is "paying it forward" and making us (and his family!) proud :). This guy is the epitome of transformation!!!
[slideshow_deploy id='8723′]
For more updates on Kenny and his amazing new journey, visit him on Instagram and Twitter: