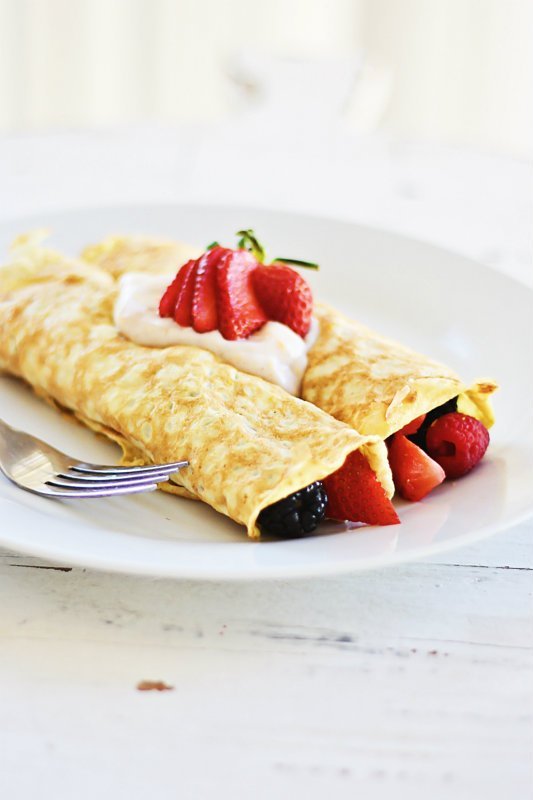 Valentine's Day is coming up, and I must say…breakfast in bed is one of my favorites. We'll be skipping on the pancakes this year and are trying something a bit fancier – crepes! To keep our bodies lean and our bellies happy, we'll be doing this healthier version of coconut crepes (filled with berries and a light yogurt topping). While this would not be a recipe we recommend for your high or low carb days, enjoy this cleaner indulgence on your reward day… and make it Valentine's! One thing I particularly love about this is the additional fiber from the coconut flour. In fact, for every two tablespoons of coconut flour, you consume five grams of fiber. Awesome, right?! I hope you like it as much as we do!
Coconut Crepes with Berries and Yogurt
Serves 5
What you'll need:
3 tbsp coconut flour
1 cup almond milk, unsweetened
4 large eggs
2 egg whites
1/8 tsp salt
1/2 lb strawberries, tops removed and berries quartered
6 oz raspberries
6 oz blackberries
1 (6 oz) cup low-fat vanilla yogurt
1/8 tsp ground cinnamon
zest of 1 orange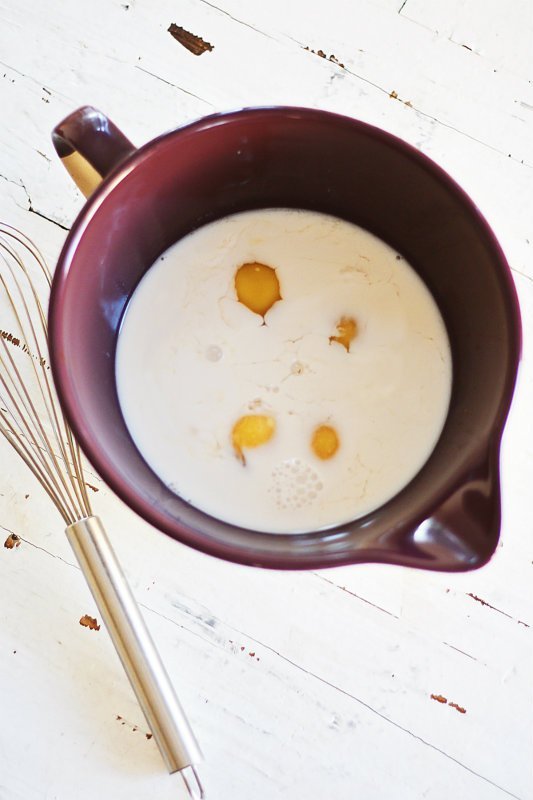 What you'll do:
1. In a bowl, whisk together the coconut flour, almond milk, eggs, and salt. Allow the batter to sit for 10 minutes.
2. When ready, spray an 8-inch pan with nonstick spray and heat on medium-low heat. Whisk the batter once more, and pour a 1/4 cup of the batter into the pan. Swirl the pan so the batter spreads evenly across the surface. Lower the heat between low and medium, and cook for 1 minute, or until the bottom is marbled golden brown. Flip the crepe carefully, and remove from the heat to cook for an additional 30 seconds. Transfer the finished crepe to a plate.
3 Leaving the heat between low and medium, repeat the cooking process until all the batter is used. It will make approximately 10 crepes. Make sure to whisk the batter each time before use.
4. When the crepes have cooled, fill each with berries and roll.
5. Make the yogurt topping by mixing together the yogurt, cinnamon, and orange zest. Top the crepes with the yogurt.
6. Enjoy with your sweetheart!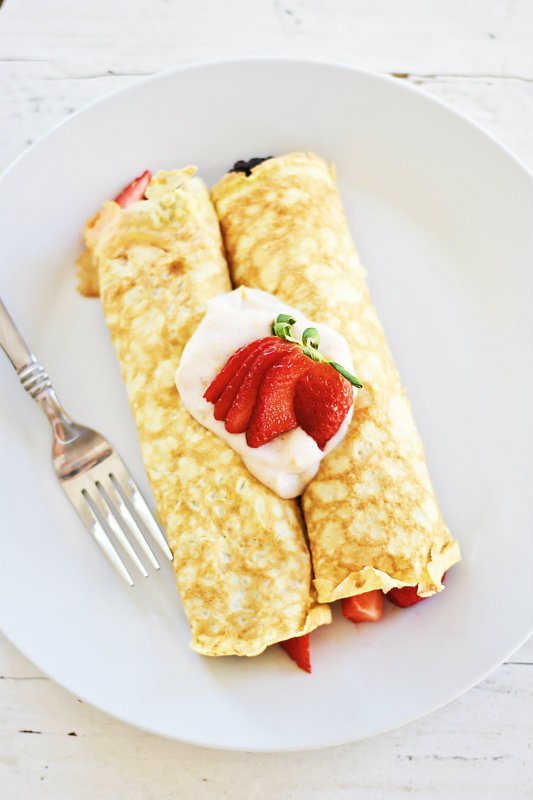 What's in them:?Each serving has 166 calories, 9.7 g protein, 20.1 g carbs, 6.7 g fiber, 5.7 g fat, and 197.4 mg sodium.
Xoxo,
Heidi