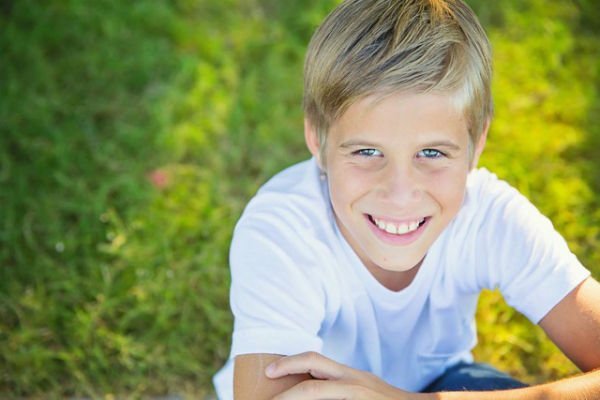 I almost can?t believe it. My baby is 10 years old! What??! It seems like it was yesterday that this cuddly baby boy couldn?t leave his mama?s arms. And I am not kidding you?he was as cuddly as they come. While my heart is a little sad that he has grown up so fast, I couldn?t be prouder of the little man we are raising.
In honor of Matix?s 10th birthday, I figured I?d let the world know the top 10 Things I love About My 10-year-old! Man, this is going to be hard to limit to 10?
He ALWAYS love hugs with Mom. In fact, Matix has a sticky note next to his bed in his own handwriting that says, ?I will always love hugs from Mom.? Ahhhh?.10 and STILL wants hugs and cuddles from Mom!!!
He has the best sense of humor. Sometimes too funny for his own good! For 10, his wit outsmarts me many times! Example ? he brilliantly came up with the term ?Cashtag? instead of ?hashtag? when we are talking about Cash.
He is the best oldest brother in the world. He loves his sisters and brother so much, and is constantly trying to help, care for, and love them.
He?s a football wiz. He literally knows every single player of every single team?not only this, but he knows all of their stats as well. It?s pretty insane!
He loves to be outside. Once his homework is done, he is ALWAYS outside throwing a football, catching a football, playing football with neighbors, etc.
He has such an appreciation for family. He treasures anything we give him: cards, balloons, lunch notes?anything. Those little things mean so much to Matix. It?s nice to know our efforts to love him are never dismissed!!
He loves to read!!!! What more do I need to say? I think his favorite Christmas gift was an Itty Bitty Booklight? so he could read the night away. 😉
His imagination is unparalleled…?always has been, always will be. Our good family friend gave Matix an Imagination Box one time, full of odds, ends, and trinkets for Matix to create with.? Best gift ever. He loved it and made some of the craziest, most brilliant things with it! Thanks, Kamala!
He?s sharp as a tack! He can do and figure out anything he puts his mind to!!
Last but not least?he loves spending time with me, Chris, and his dad! His sweet little notes he sends to us under the door when it?s closed, throws at us on paper airplanes from across the room, or secretly slaps on our backs as he hugs us are too sweet for words. I love how much he loves us.
[slideshow_deploy id='9324′]
Matix Grant, you are the best oldest son in the entire world! I am so blessed and grateful to have such a wonderful boy, and appreciate all the love and joy you spread to everyone around you. I love you to the moon and back!!!
Love,
Mom