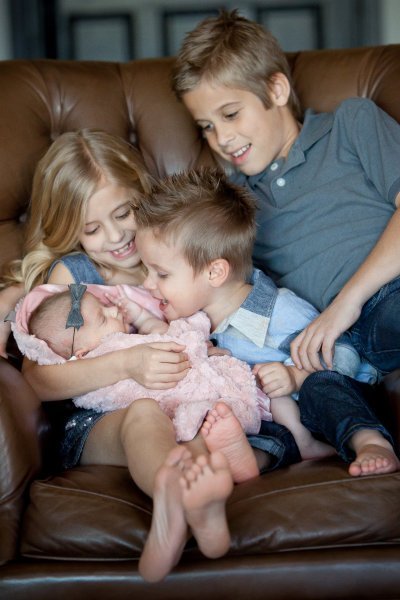 Out of all of the wonderful roles I have been given?wife, friend, daughter, sister, trainer?there is one that stands out far above the rest?my role as a mother. I have been so blessed with 4 beautiful children that I get to love, teach, and nurture every single day, and for that I am beyond grateful. But my role as a ?mom? doesn't stop there.
During different seasons of my life, as have many of you, I have had the amazing opportunity to be mom to so many! From my EWL peeps, to nieces and nephews, and everything in between. Being a mother is surely not bound by labor and delivery?it means so much more! From dads who have stepped into the role of ?mom? due to various circumstances, to women who have struggled with infertility but have been blessed with children through the miracle of adoption, and of course those who have shown endless love to children and friends around them providing the selflessness and care that is prerequisite for motherhood. Regardless of what ?mom? looks like for you, there is one common thread?unconditional love. And oftentimes that unconditional love means sacrificing our own personal needs for those around us.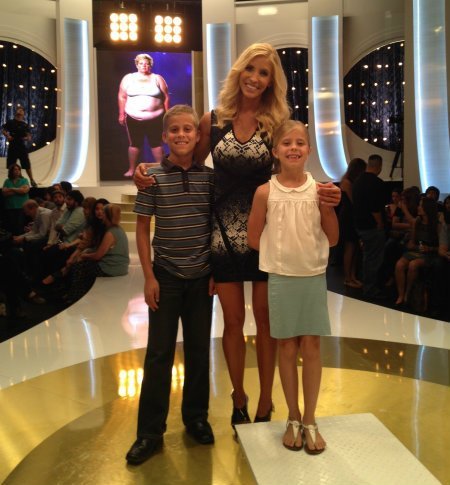 While we love those we take care of and the things we get to do?whether it?s at home, or at work, or both?it?s also crucial that we ?moms? take care of ourselves. Yes?eating healthy and exercising regularly are so important, but often overlooked (and just as important) is taking some time for some R&R?Rest and Relaxation.
I know so many of you, myself included, feel like there just aren?t enough hours in the day as it is?so adding some daily R&R doesn?t even seem possible! Believe me, I?m right there with you. But I also know that when I do get it, even if it?s only for a few minutes, my outlook on life and how I handle the stresses in my life, improves in some pretty amazing ways:
Reduces those stresses, and since long-term stress can cause so many health issues, getting rid of as much as I can is so important.
Lessens anxiety.
Boosts my mood. Those around me really appreciate that one! 😉
Helps me remember things better. That?s a definite plus!
Improves my ability to focus, which means it takes less time to do what I need to do, and I make better decisions.
Helps curb cravings.
Boosts my confidence.
Reduces anger and frustration. Chris and my kiddos are very thankful for this one. 😉
Helps my whole body, including my mind, repair itself = a stronger me!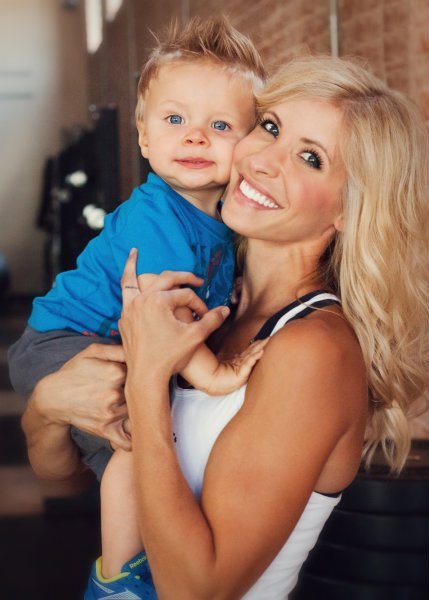 The benefits of daily, or even weekly, R&R are so far reaching, that they vastly outweigh the cons of taking a personal timeout! As mothers, it is our duty to be there for the ones we love, and if we don?t carve out some time for ourselves now, we may end up limiting our capabilities in the future!
To get you started on your new path to a more healthful, restful lifestyle, I?m giving away one $100 gift card to a local day spa of the winner?s choosing! To enter, simply (1) comment below with why YOU need a mama?s day out, (2) share this post on social media channels and tag me, and (3) follow me on Facebook, Instagram, Pinterest, and Twitter. A winner will be chosen Tuesday, May 5th. Good luck?and if you aren?t the lucky winner make sure you still take the time to celebrate motherhood and honor the amazing role you?ve been given through some good old fashioned relaxation. We ALL deserve it!
Xoxo,
Heidi