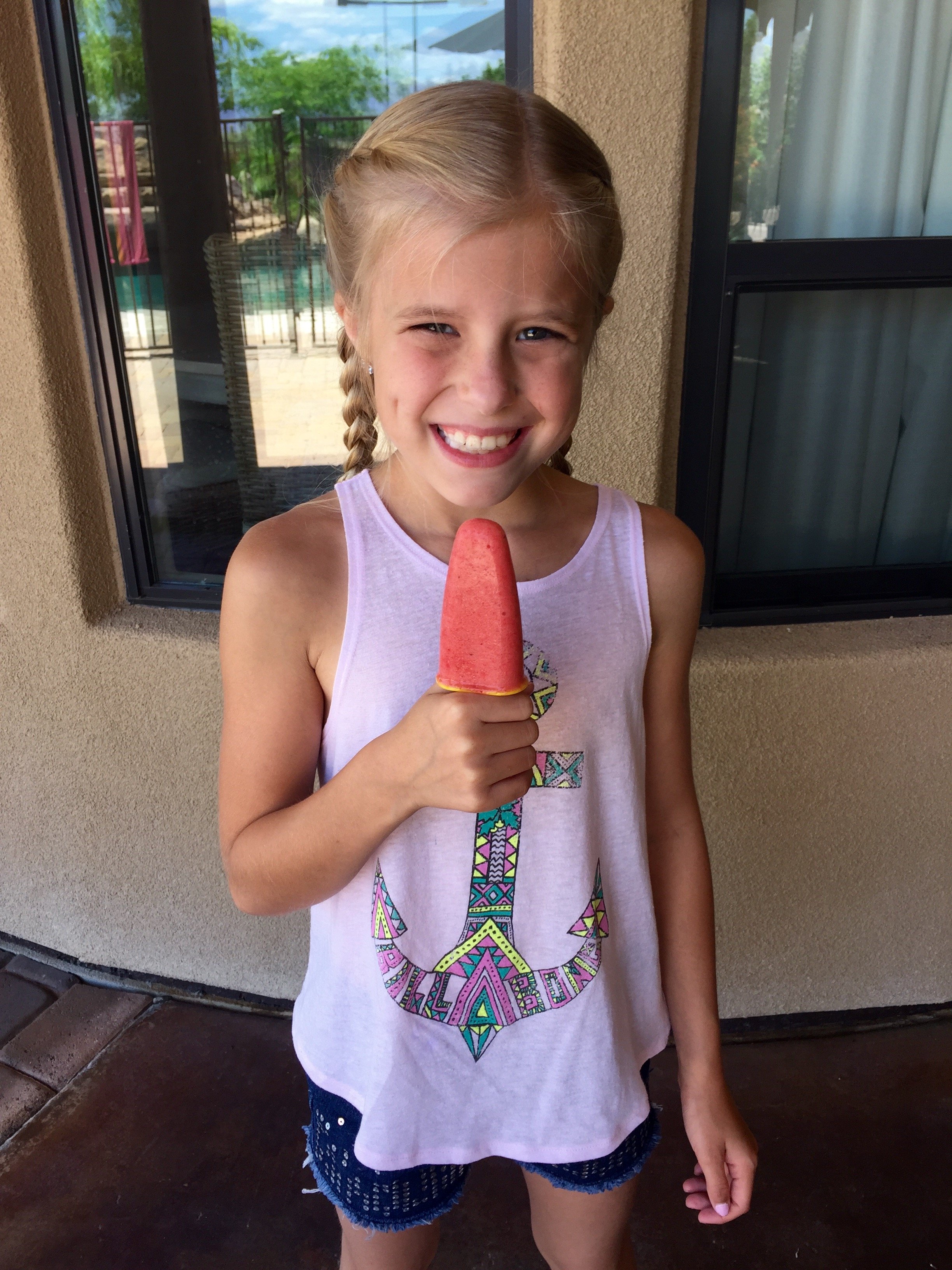 The temperatures here in AZ are deadly hot and only getting worse, and my kiddos are constantly begging for a cool summer treat to beat the heat. Although I love a classic Otter Pop or Ice Cream Truck favorite, I would much rather fill my kids' growing bodies with a treat that's equal parts nutritious and yummy! These fruit juice popsicles are just that! They're made of all real ingredients, have no unnecessary dyes or preservatives, are super delicious, and easy to make with your little ones! With 4 hungry kiddos always searching for a snack, we doubled the recipe and it made plenty to go around. Adjust as fits your family's needs!
What you'll need:
1 large, ripe banana peeled and cut into bite-sized pieces and frozen
12 large strawberries – cut in half
1/2 cup pineapple or orange juice (or you could do a 1/4 cup of each to really mix it up!)
What you'll do:
Blend all the ingredients together on high until smooth ?(about 2-3 minutes). Pour mixture into popsicle molds. There are so many to choose from but we love the?Zoku Classic Pop Molds
?and?Popsicle Molds – Mamasicles
! Pop in the freezer for about 2 hours and add sticks while firming. Place back into the freezer and freeze for 8 hours or overnight. Enjoy your yummy summer treat!
Nutritional information per serving (doubled recipe makes 12 popsicles): Calories: 20.5, protein: .32 g, carbs: 5.05 g, fiber: .7 g, fat: .1 g.
Xoxo,
Heidi