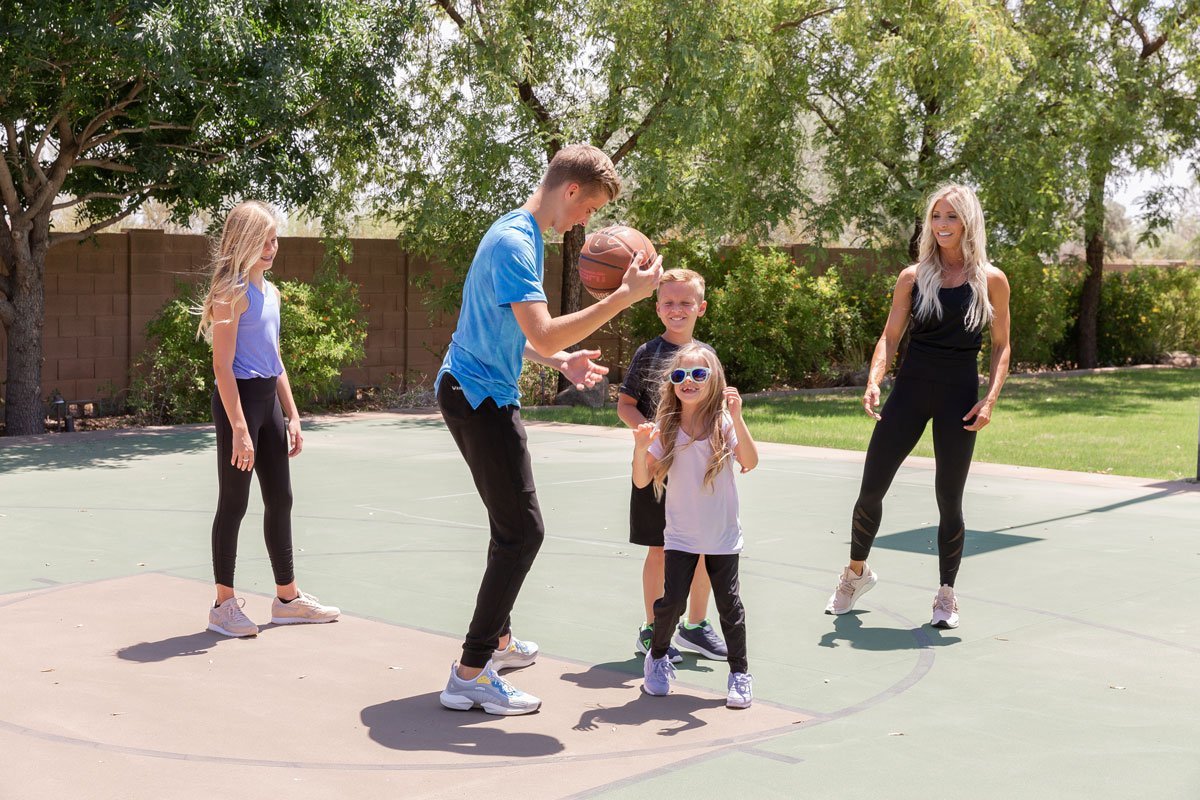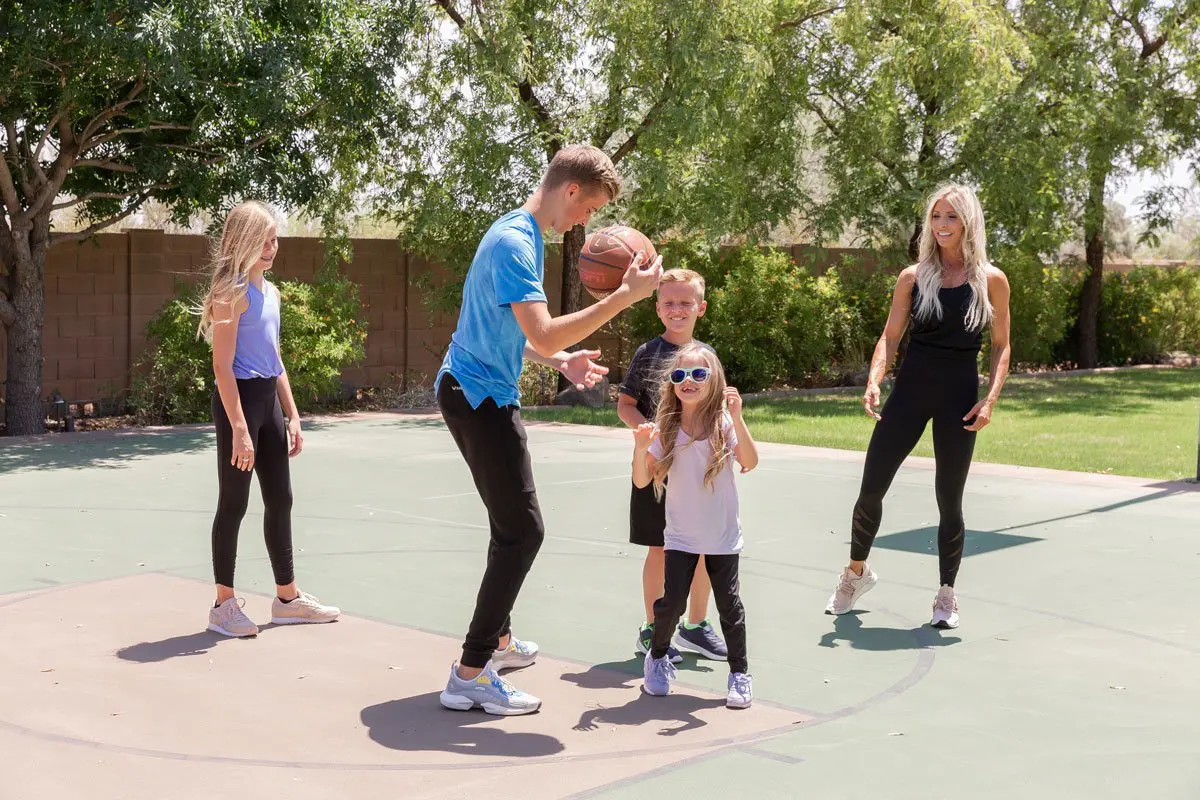 This post is originally from 2015 when the kiddos were younger. Fast forward to today, and the message still remains so true: Our children are our future. However, with the fast paced lifestyles we all live, many of our kids are growing up without understanding health, nutrition, or the importance of physical exercise. Not to mention, we also need to help them understand mental and emotional health, not just physical health. If our children are our future, we need to set them up to thrive as they grow!
Here's the catch: Nutrition can be an extremely complicated topic to teach. Most adults still struggle to fully understand how our macronutrients affect our bodies. Instead, many focus on crash diets and instant satisfaction.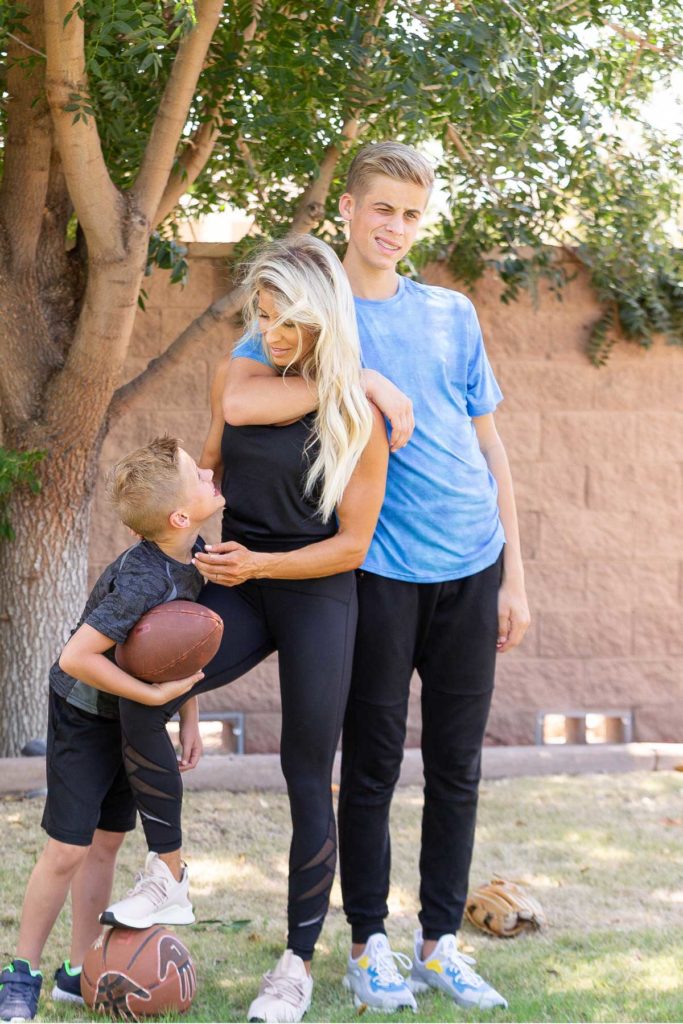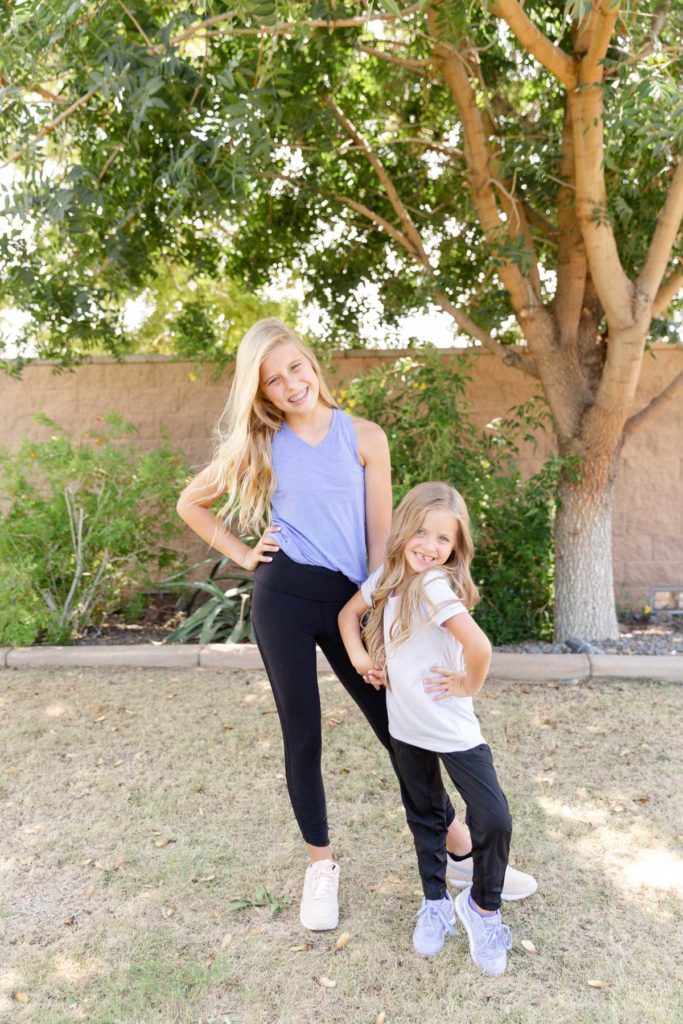 You guys, we need to keep it fun and simple These lessons are something we can and should teach in our homes as little pieces in our daily activities. If you're not convinced yet, consider the fact that research has shown the neurological benefits of physical activity before learning:
Increased attention span
Increased memory
Increased learning
By removing physical activity from our day and our children's day, we aren't allowing them to just play: to run, jump, push, pull, and climb, for not just physical gains in fitness, but for mental and intellectual growth as well.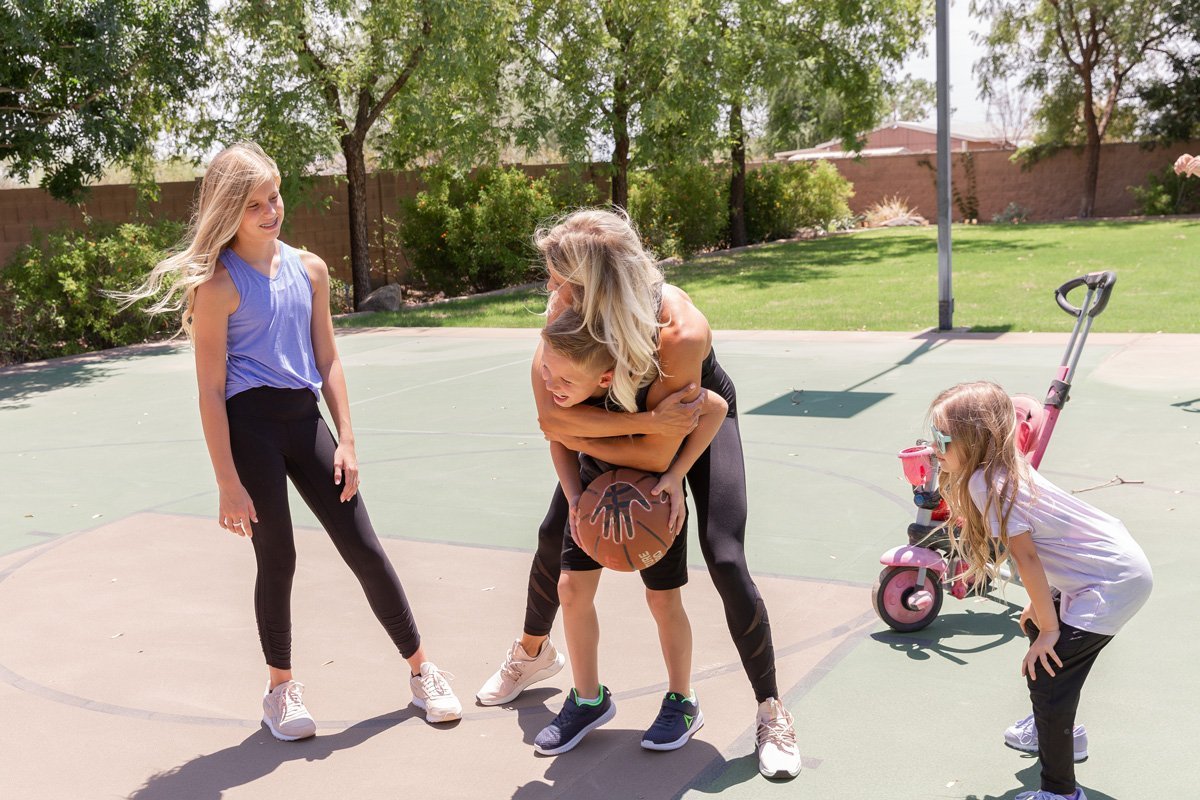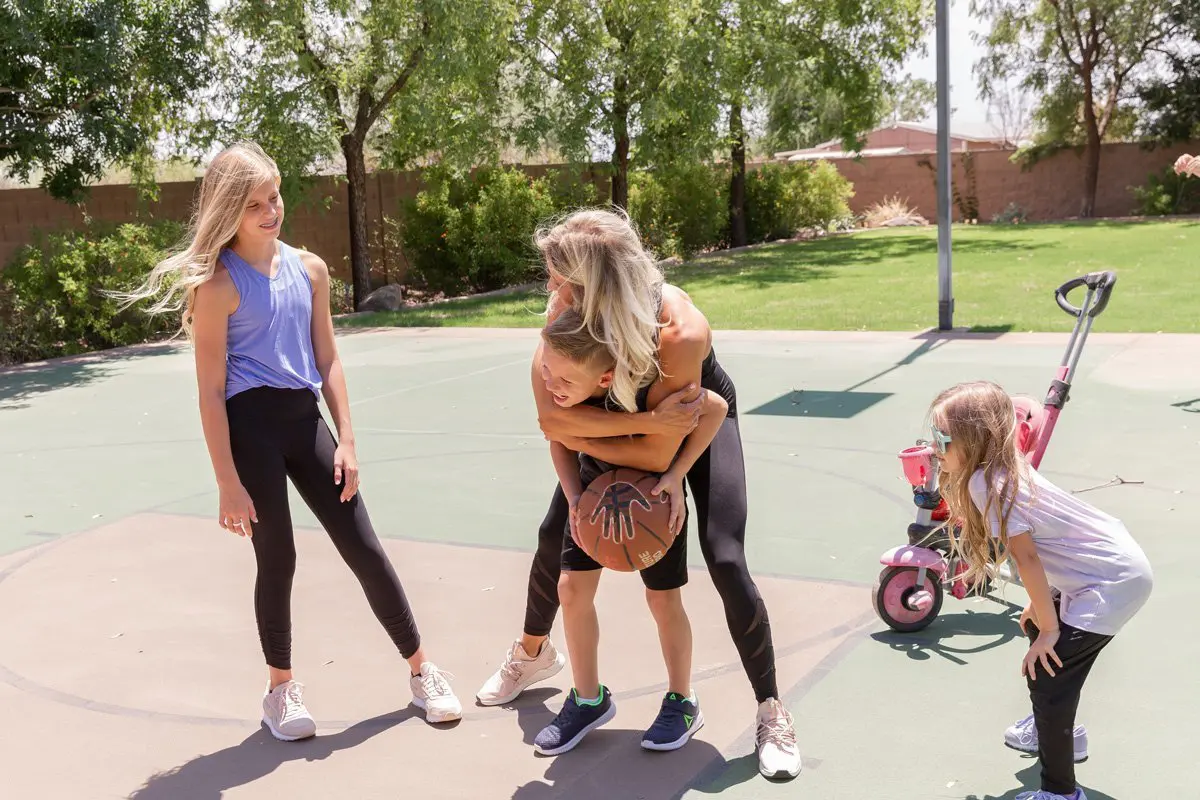 Activities to teach kids how to be healthy for life
There can be fun and effective new ways to teach our kids how to be healthy for life. If you are a parent or educator, and you want to start weaving brain-and-body work into your kids' daily regimen, try out this awesome exercise-driven nutrition game.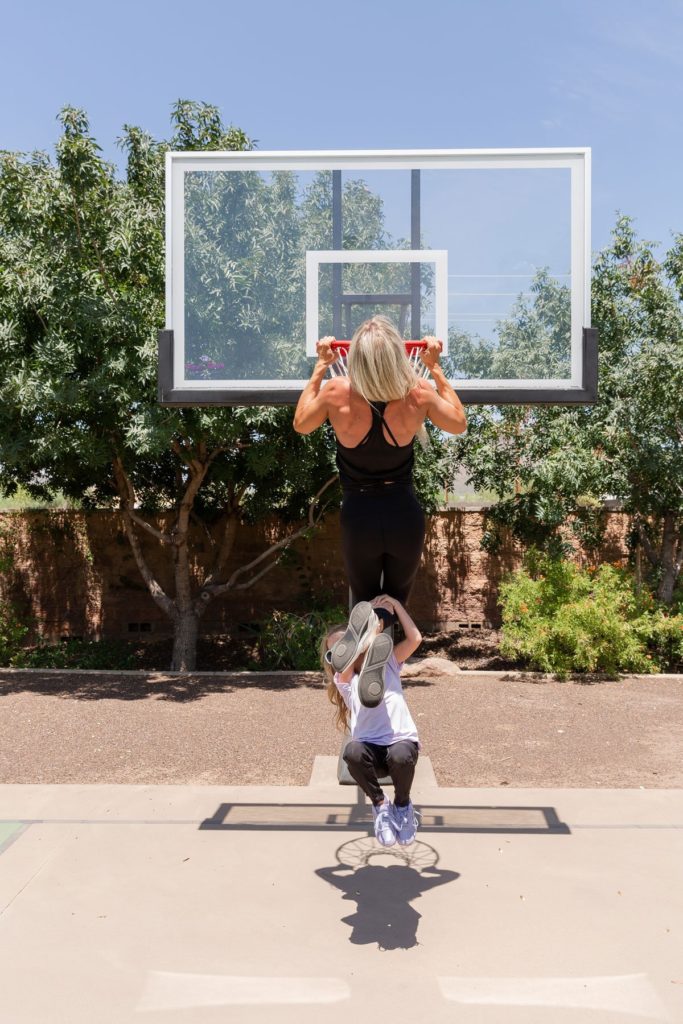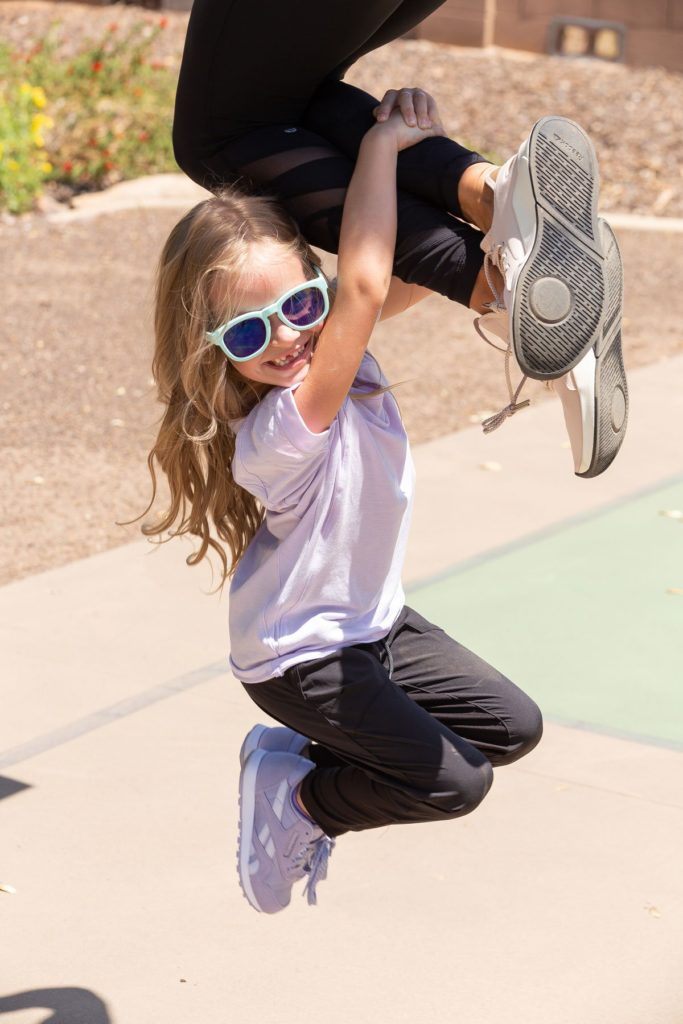 The name of this game is My Favorite Food. It is best when played on a court (basketball court, tennis court, etc.) or in a court-sized space (small field, etc.). Here's how to play:
In each of the four corners of the court are 3 colored papers representing one main food category: Protein, Carbs, Veggies, or Fats. NOTE: veggies are also technically "carbs," but it is important that we teach them the categories of carbs to understand the impact on their health and performance.
In the middle of the court, are four large lists (laminated) of different food categories (16 sheets in total). Below is an example of how it's broken down. NOTE: We typically start with the types of "base foods" listed below because they occur in nature and are minimally processed. Feel free to add extra or remove foods as you wish. Make it your own!
The colored pieces of paper will also have a workout challenge on the back (scroll down to see how this works).
Protein:
Beef
Chicken
Turkey
Fish
Greek Yogurt
Eggs
Protein Shakes
Soy
Carbs:
Fruit
Cereal
Grains
Pasta
Rice
Corn
Beans
Lentils
Potatoes
Veggies:
Lettuce
Spinach
Tomatoes
Mushrooms
Onions
Kale
Zucchini
Broccoli
Cauliflower
Squash
Fats:
Nuts
Butter
Cream
Cheese
Avocado
Oil
Peanut Butter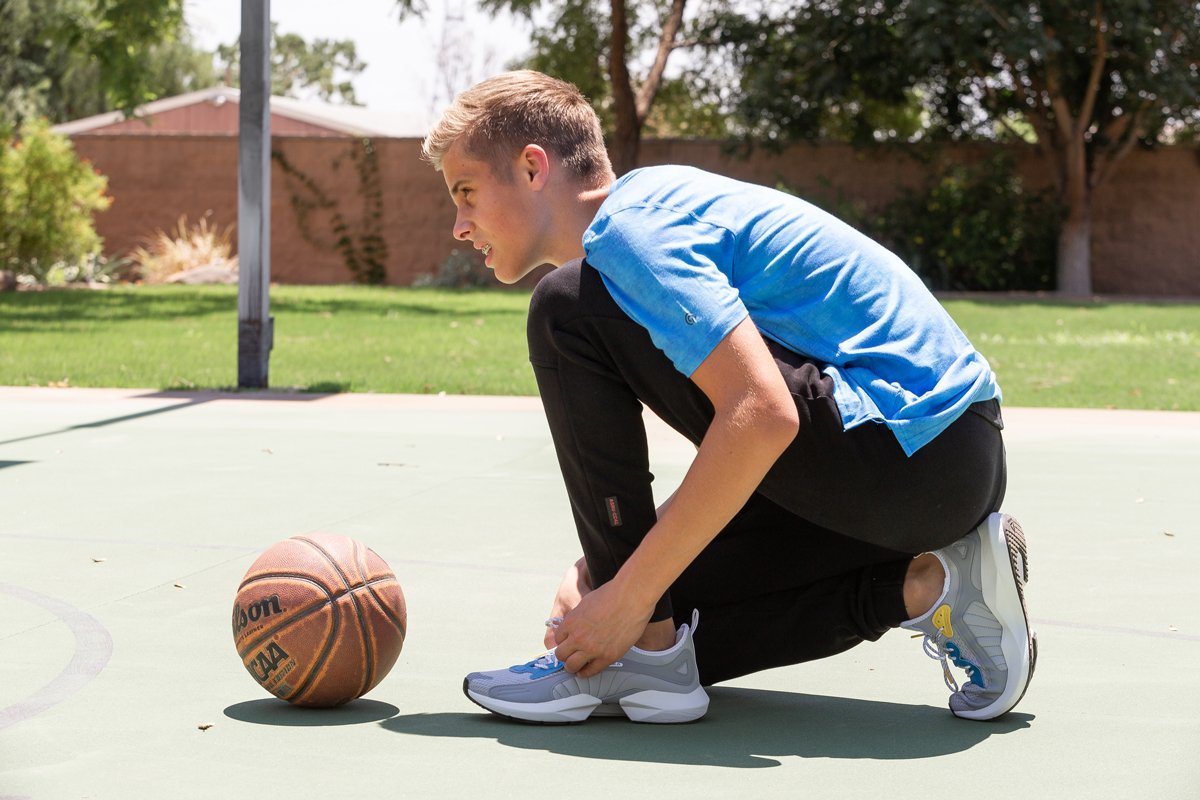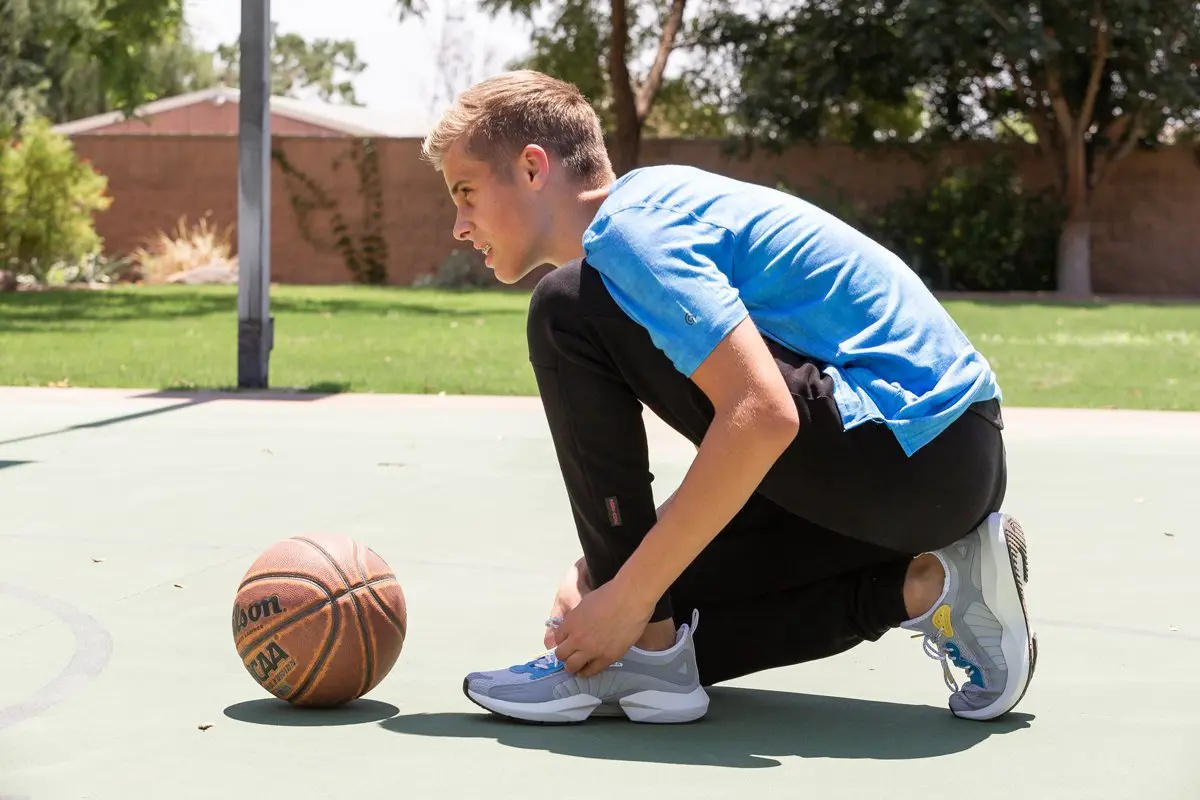 Here's how to play:
The kids start huddled in a circle in the center court. If someone crosses the line, they are "out." Among the players, one is chosen to be the "FitMaster." This is where cooperation comes into play.
To start the game, the "FitMaster" calls out a favorite food from the list by saying "My Favorite Food is…", calling out a food from the list.
Immediately the kids in the center must reference the lists to find which category it is in.
Once the food is identified on this list, they then run to that corner. If you want to add a little more challenge, have the kids bear crawl instead of running.
The first three kids to grab a correctly colored piece of paper turn the paper over to reveal a workout challenge like this:
a. Do 5 leap frogs
b. Do 10 jumping jacks
c. Do 7 burpees
Each of the three kids with the papers then instructs the class to do each of their challenges.
On one paper in each category, it says "FitMaster." That person then gets to pick their favorite food.
And the game starts over again.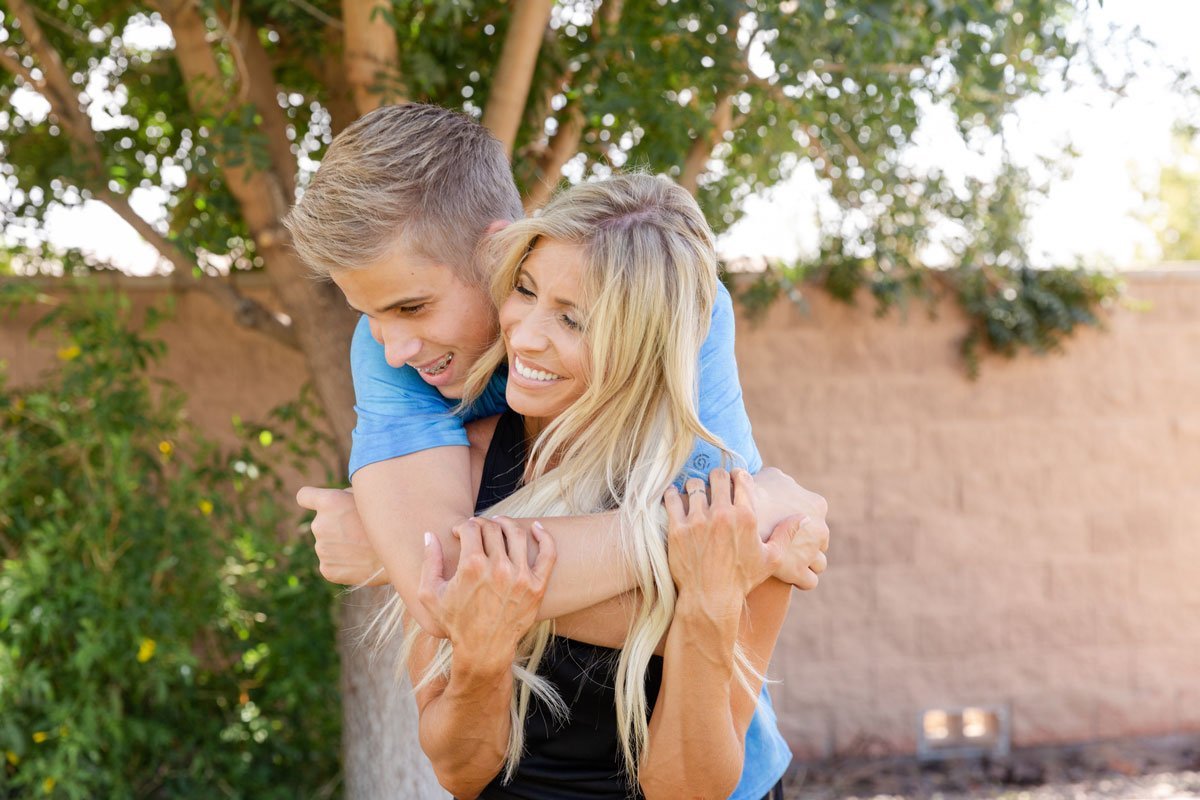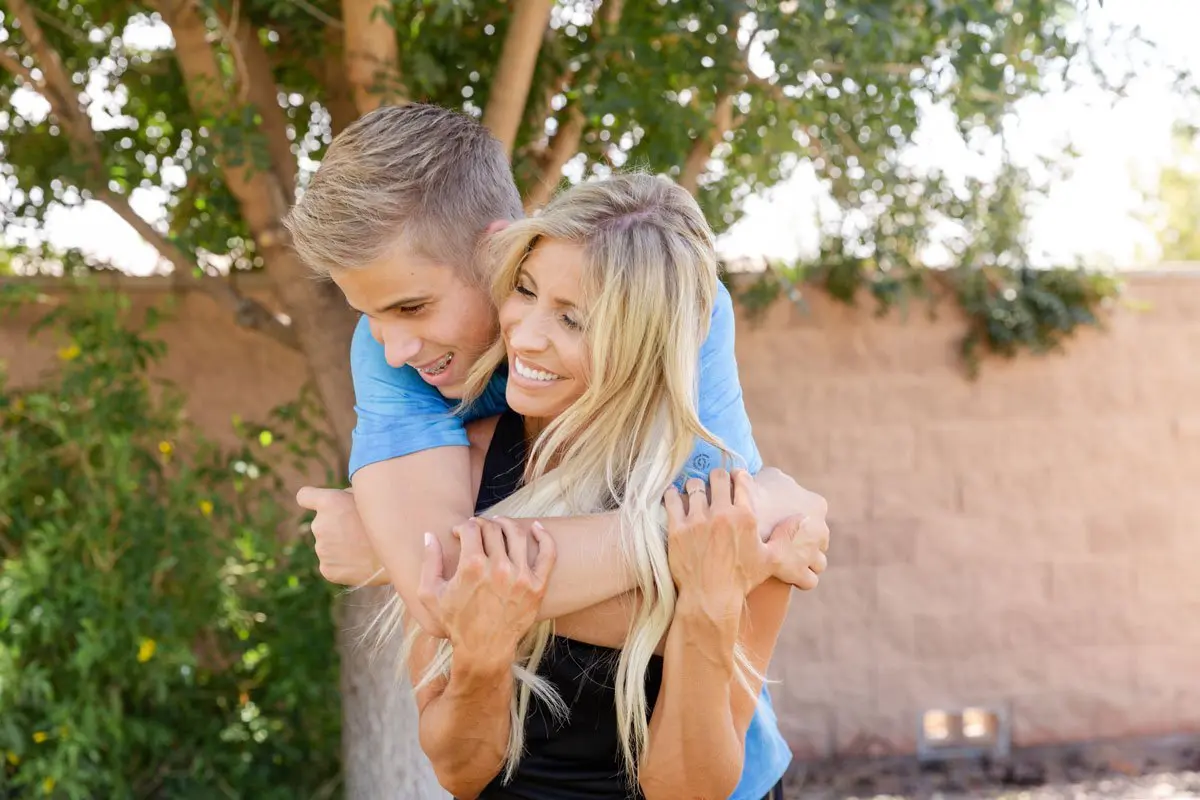 Once you get into the flow of it, this game is a blast. Feel free to make it your own, and make sure you're having fun too. This type of activity will incentivize your kids to learn the basics of nutrition when it comes to whole foods, and they'll be getting in play and physical activity. It also teaches cooperation as the kids communicate to keep the game flowing, and that's a win-win in our house. What do you do to encourage play, physical health, and nutrition in your family? Share below. We're always looking for new ways to change it up!
xo,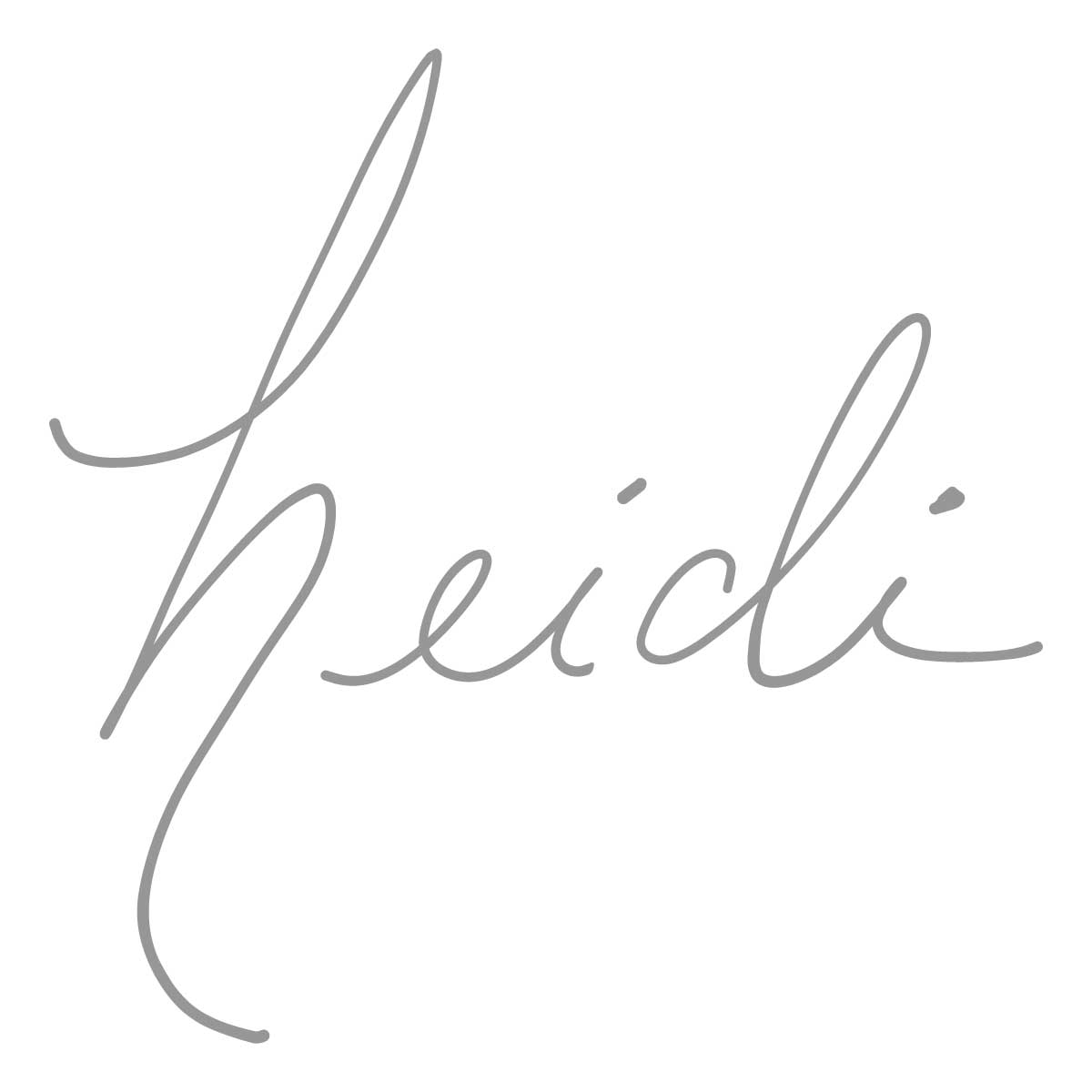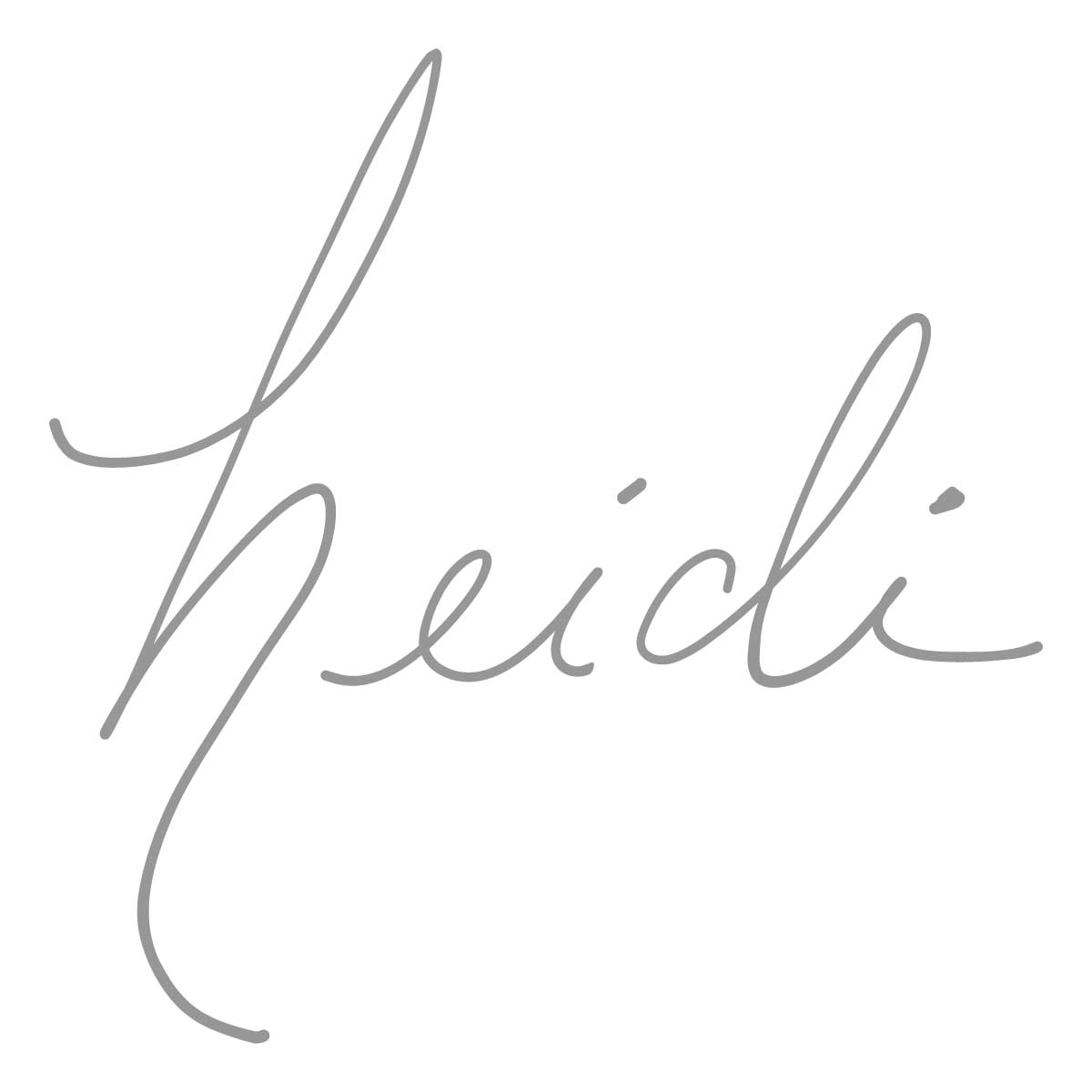 Related reading:
Building Healthy Habits: Kids' Fitness at Every Age
Screen Time Killing + Boredom Busting Workout for Kids of All Ages (even 40+!)
How We Teach Our Kids (And Ourselves) To Be Brave
Helping Kids Get—and Stay—Active
Fun with Food: A Powell Pack Guide to Healthy Habits