A perfect summer day in the life of my beautiful, amazing, talented, lovely friend, Kacey Luvi Pearson. Please enjoy living vicariously through her Hawaiian summer vacay?just like I did!
When I first met my husband, we had a few things on a list of non-negotiables before we would even CONSIDER continuing a relationship. The first (and the most serious) is, of course, our values and truths regarding the basic principles of our faith and how we would raise a family. Ok, check. But then, there are the other important things: "When you vacation, do you want adventure and sight-seeing or to lay on a beach and consume an ungodly amount of calories?? Beach and calories? Great. Me too. Check. You're in. Put a ring on it.
We LOVE to vacation. I mean, who doesn't? But now we have two young children who we want to experience vacation WITH! So I'm excited to share with you our recent family trip to the island of Oahu in Hawaii. More importantly, these are the things we love to do as a family ANYWHERE on any given day!
This particular day was perfect. I'm choosing May 18th because it was my birthday (and let's be honest, mama gets what mama wants on her birthday, am I right?).
I started the day at 6am at a local coffee shop in Kailua with my mom. The beans were local, the roast was strong, and I was in perfect company. My sweet husband stayed back with our kids so my mom and I could enjoy one of our FAVORITE pastimes?drinking coffee together.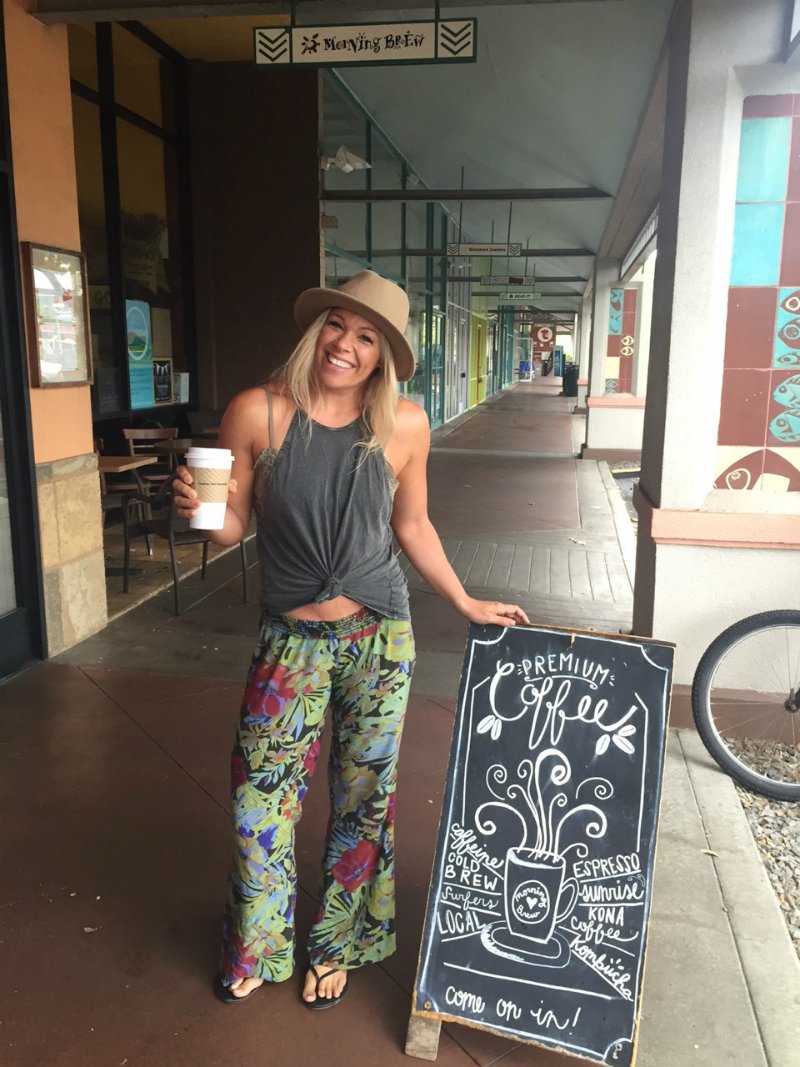 After our coffee date, my mom took over kid duty and let Chance and I head over to CrossFit Kailua for a workout! This quickly became more like a nightmare as I finished dead last in both 800m runs. I'm sure they felt bad for me, but cheered me on as I slowly crossed the finish line with a big wet spot on my pants (#momstruggle?can?t hold it, can't hide it).
Anyway, it was time to eat, and shoot… I deserved it. We gathered the family and hit up a local favorite, Nalu. It's a healthy joint with some incredible aca? bowls and salads. If you're ever in Kailua, check it out! Our mouths were quicker than our iPhones, so we didn't take photos of our food. But we snapped this cute shot of our daughter, Swayze, enjoying her shaved ice!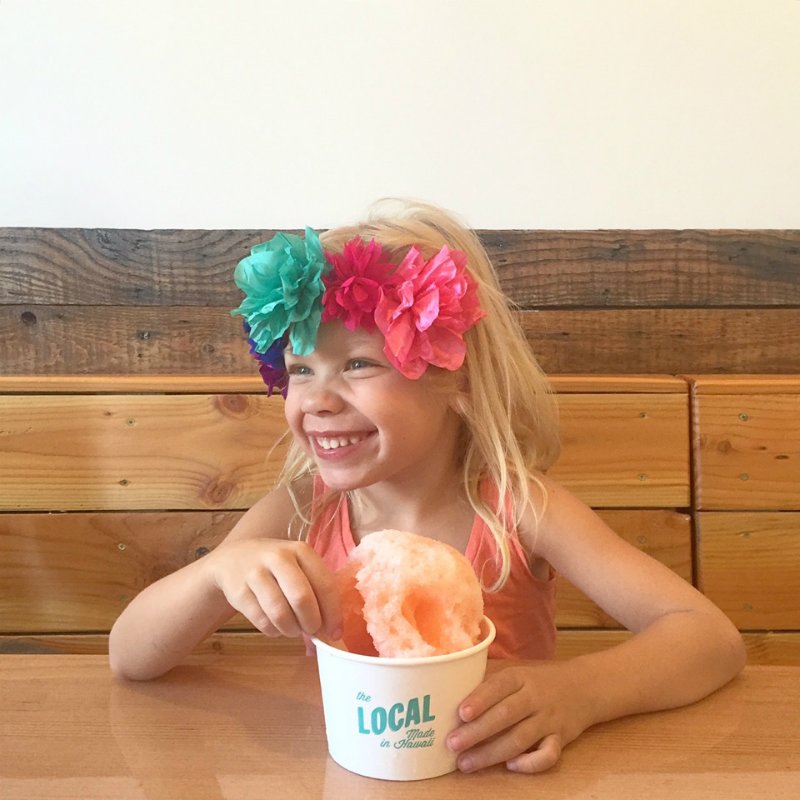 After lunch, we headed to the water! This particular day we visited Lanikai Beach. It's listed as one of the TOP beaches in all of the Hawaiian Islands, and now we know why! The soft, white sand and bright turquoise waters are enough to lure a visitor and demand their return. We tried to get a family photo here, but as you can see, it was a total mom fail.
Even though the waves were a bit intense for the little guy, he LOVED walking around in the sand (true Hawaiian-child style) and showing off his glutes.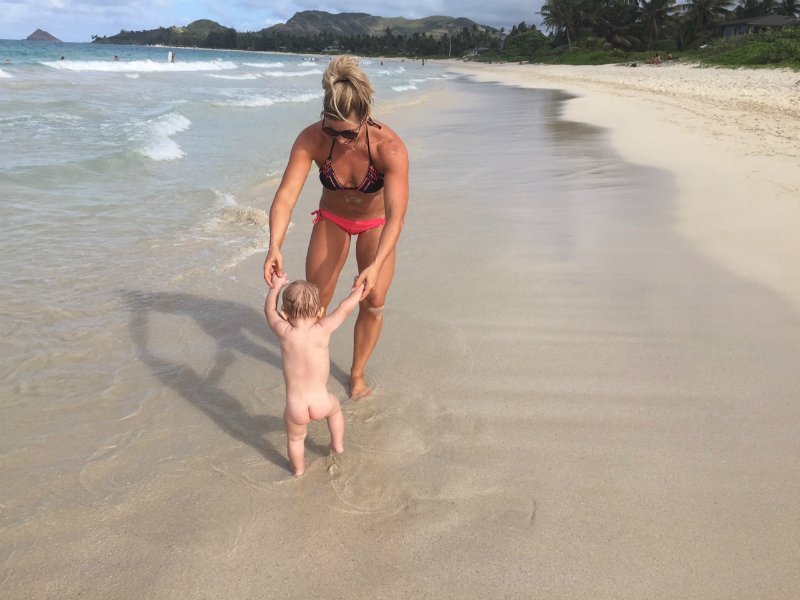 This was my 34th birthday and the eve of my second baby turning 1! I'm feeling strong, happy, and energetic ever since I took control of my nutrition and fitness a few months after my son was born.
The day ended with a dinner out, which is a huge treat for us! It was truly a perfect day in the life of a Pearson… Oh, if everyday felt like your favorite birthday whilst vacationing in Hawaii… 😉
The icing on the cake was a family photo shoot. As a photographer myself, I put a lot of value in beautiful imagery, so I hired an Oahu-based photographer to capture our family. These will be treasured forever!!
Sure, there are highs and lows, but perfect days start on the inside. Wives and moms, even in the mundane, have the ability to steer the ship and make everyday life fun. It's in our attitudes and written all over our faces. Whether we are on the beaches of Hawaii, or sweeping the floor underneath the highchair for the 3rd time, joy is available. Find it. Use it. You will never regret it.
Oh?please take me back to Hawaii!! Kacey, you make us all want to ditch our current (insanely hot) summer days in lieu of a luau!
Now you?yes YOU?tell me about YOUR perfect summer day below!
Xoxo,
Heidi
Related reading:
A Perfect Summer Day Series: The Powell Pack in Arizona
Macro Tracking for the Win! All of Your Questions Answered
My Top 4 Fat-Blasting Cardio Workouts
Take Time to Make Time for What Matters Most