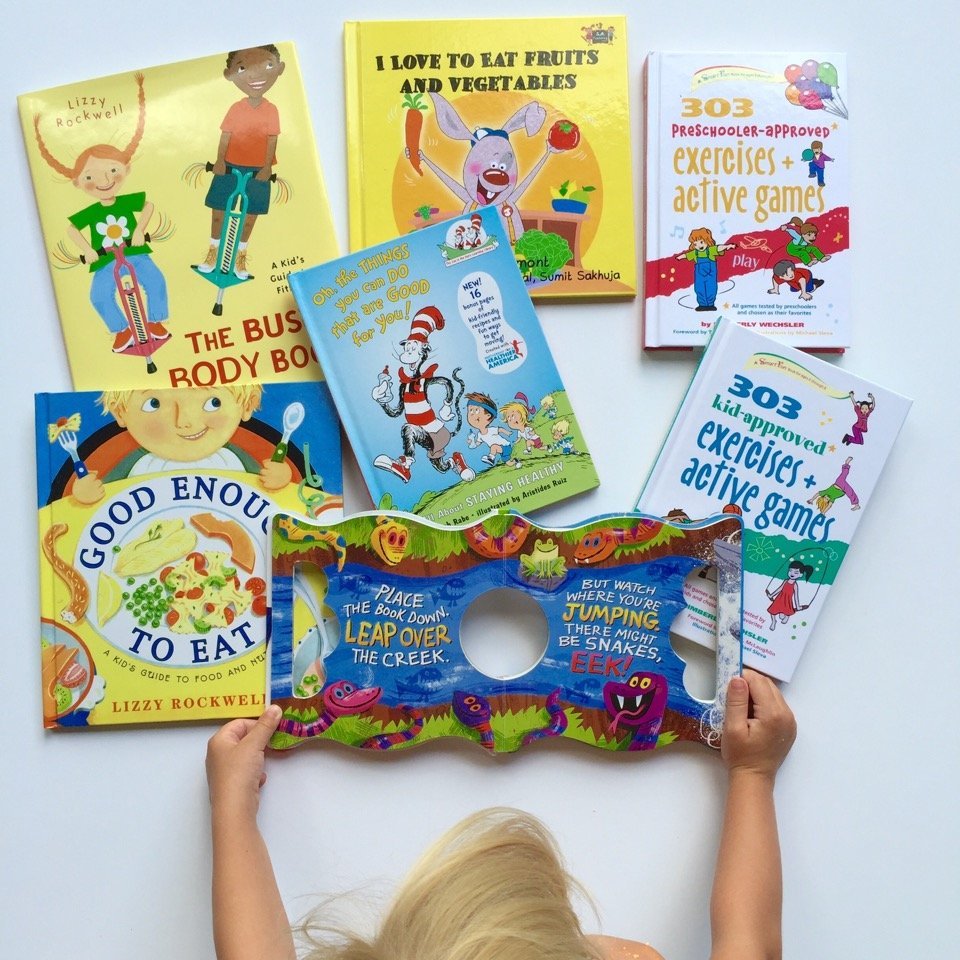 I cannot believe it's that time of year again! There seems to be a slight pause in summer when everyone is getting on each other's nerves, and I'm like, "K, when does school start again?" And then BOOM?we're scrambling to get all the kids' school supplies, new shoes, and clothes (that aren't yet stained or permanently stinky with sweat). Between all the different "meet the teachers" and school schedules (we haven't even TOUCHED the extracurricular activities yet), we are feeling overwhelmed! Is anyone with me??
We absolutely LOVE our kids' school. They are adequately challenged and love their teachers. But as much as we 100% trust the academic care they are given, Chris and I want to be sure that we are setting an example at home of the life we want our kids to live. We want them to know their math, spelling, and geography?but unfortunately, the life skills required for balanced healthy living, nutrition, and physical wellness are not always at the tip top of the priorities for schools these days. I mean, have you seen the foods served in some cafeterias around the nation???
So this begs the question (that we ask ourselves often): Have you ever really sat down and taught your kids about nutrition? Would you know WHAT to teach them? If you know what to teach them, do you know HOW to teach them? Or are you overwhelmed with life pulling you in 1,000 different directions so you're just winging it, hoping they do ok on a Mac 'n Cheese diet?
A healthy lifestyle in a family full of busy kids can be a challenge at times?even for us! I admit that we are oftentimes so busy changing the lives of people outside of our home, and catering to the adult demographic, that we forget we need to teach our kids very differently.
Having these books around the house has been?INCREDIBLY helpful in our own family. Yes, I know how to feed our littles and make sure their nutritional needs are accounted for, but what about the other adults we have feeding our kids? As working parents, it?s our job to make sure the caretakers in our kids? lives know what to feed them, how to feed them, and how to teach them.
Educating the entire Powell Pack (nannies and all) has been so much fun (and a lot less intimidating) with the help of these well-written and perfectly-illustrated books on kids' nutrition and fitness. I was surprised to learn a few new things myself! *As I thought… "I should've known that!" 😉
Here is a list of the books we love and links to find them on Amazon (just click the title)?
MOVE
by Lolly Hopwood, Yoyo Kusters, and Luke Flowers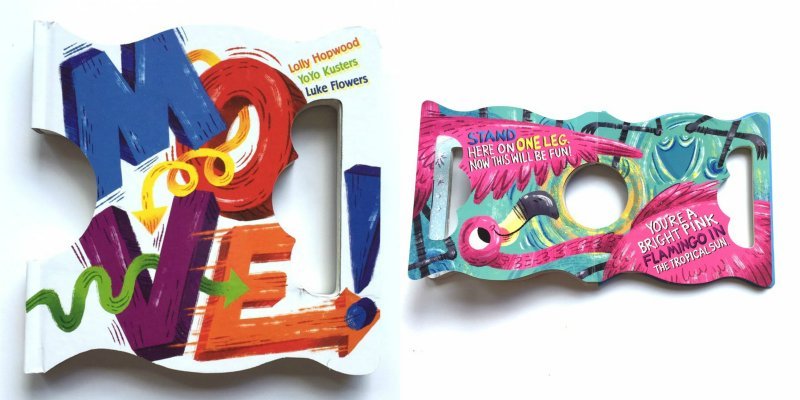 Ok, you can't judge a book by its authors?but just going on names alone, don't you want to see what's in this book?! The illustration is wildly engaging, and there's something about a sing-songy rhyming book that gets me (and them) in a happy mood! It's imaginative and adventurous and gives us, as parents, an opportunity to be silly with them.
I Love To Eat Fruits and Vegetables
by Shelley Admont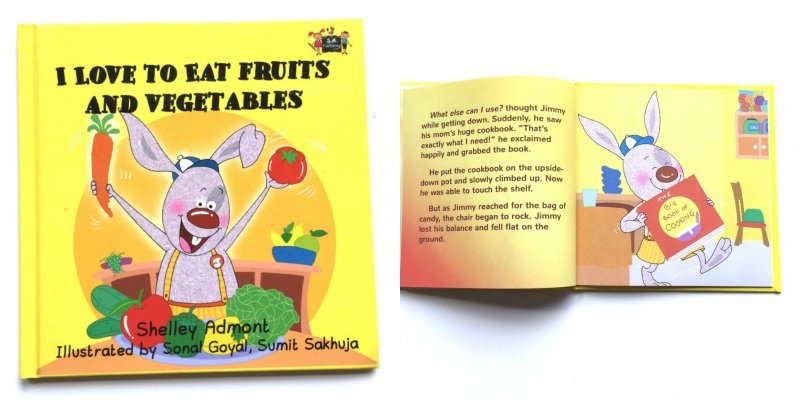 This book highlights the fact all kids have their own tastes and opinions about food. The goal for the character was to become STRONG, which is something we love to emphasize in our home?not for aesthetics, as much as for great energy and brain power. The message in this book is simple and direct?fruits and vegetables must be incorporated into our diets to grow big and strong!
Good Enough to Eat: A Kid?s Guide to Food and Nutrition
by Lizzy Rockwell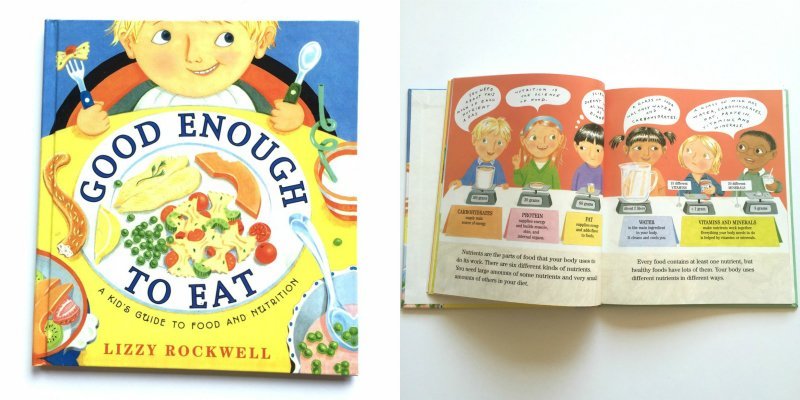 I ADORE this author because she brings in the joy of eating to explain the science behind what goes on in your body in order to break down and process food. She also simplifies what carbs, fats, and proteins do for our bodies, teaches how many servings we need, and gives fun anatomy diagrams to break it all down! She touches on the origin of certain foods and the nutrients each contain.
The Busy Body Book
by Lizzy Rockwell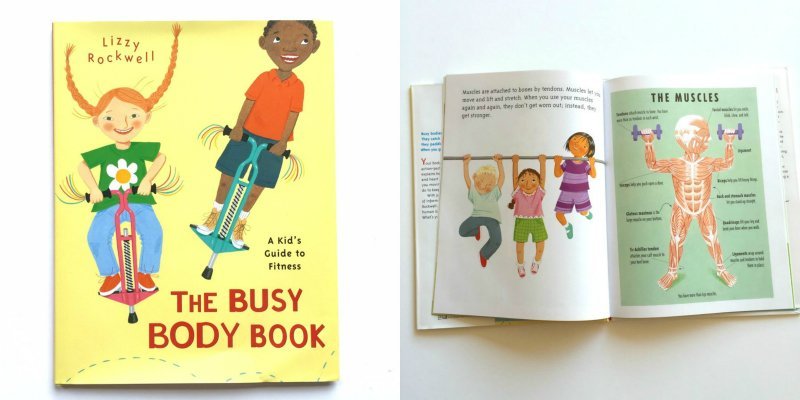 Another GREAT find from this author, Lizzy Rockwell, highlights the anatomical makeup of the body in well-illustrated, kid-friendly diagrams. This book was a great refresher for ME to be reminded of how our bodies are created strong and durable for the purpose of movement and activity! It's simple enough for preschoolers, yet detailed enough for older siblings too.
303 Preschooler-Approved Exercises + Active Games and 303 Kid-Approved Exercises + Active Games
by Kimberly Wechsler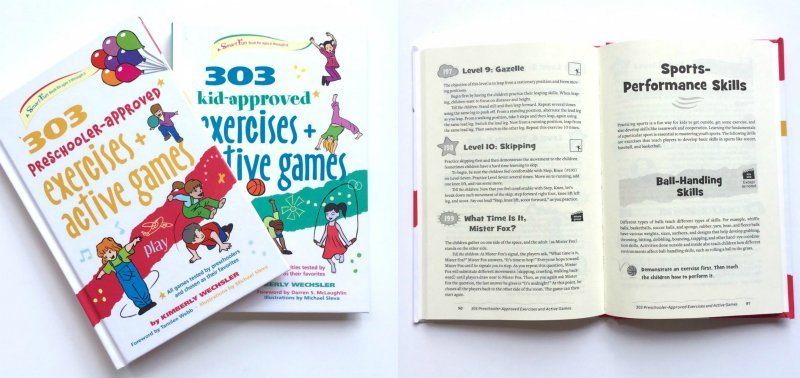 These two books each offer 303 different age-appropriate ideas on how to get your kids moving. At the root of each idea? FUN!!! Love that 3 letter word. With a ?lead by example? approach, the author suggests different ways older kids can guide younger siblings, and MOM (yes, you) can join in too!! It's a fun way to get active WITH your kids and rope in those older, more incorrigible tweens too.;)
Dr. Seuss? Oh, the Things You Can Do That Are Good for You! All About Staying Healthy
by Tish Rabe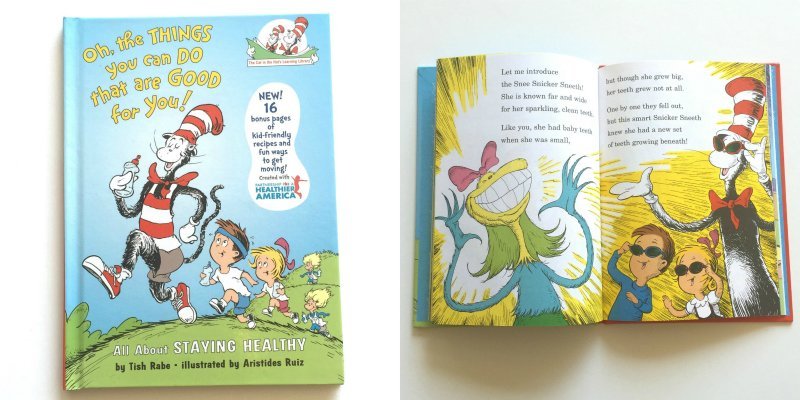 Who doesn't love a good Dr. Seuss book? This may not be an original, but the fun pictures and playful language make it feel like a real Seuss classic! Seuss + Health and Fitness = a new Powell Pack family favorite! This book centers around good ol' Cat In The Hat as he takes children on an adventure to learn more about healthy living. Such a fun idea, and just as fun to read!
In an effort to spread the love and education, I am giving all of these books away to one lucky reader. Here's how you can win them:
Comment below telling me your favorite kid's book and why. I am always looking! NOTE: doesn't have to be fitness related.
Tag a friend on social media who would love these books too!
The winner will be chosen on Sunday at 11:59pm PST and notified Monday morning! Good luck! 😉
Happy reading, learning, and moving!
Xoxo,
Heidi
Related reading:
Helping Kids Get?and Stay?Active
My Kind of Family Fitness! Deck of Cards: Kids Edition!
Fun and Healthy Snacks for Kids