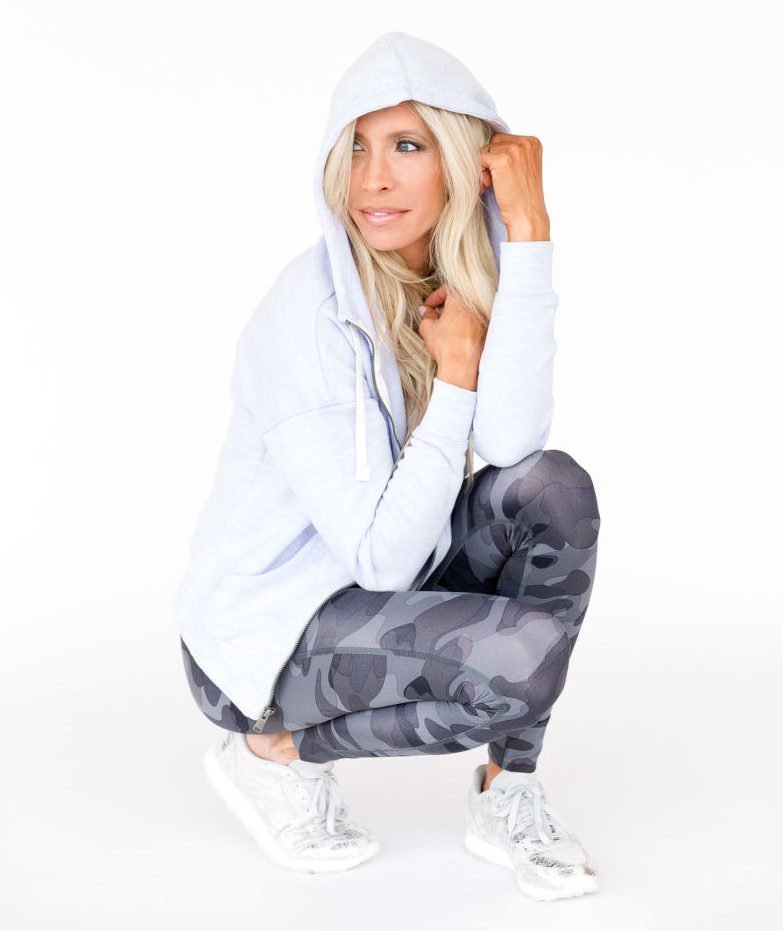 Who needs diamonds when you can have that extra bling on a fresh pair of kicks?! It doesn't get much better than a pair of brand new, glittery shoes that become an instant favorite! I've said it before, and I'll say it again: cute workout gear can give you some serious lift (and I'm not just talking about that booty lift from a great pair of leggings!). BONUS: these Reebok classics look great with everything from workout leggings to jeans, and can take any and every outfit to the next level!
Did I also mention that I'm jumping right on that Pantone Color of the Year 2018 bandwagon and rocking PURPLE at the gym?! Scroll down to see other amazing, on-trend purple items you can purchase and incorporate into your workouts, plus some of my favorite camo gear ever!
Here's my Friday Fave workout look! It's classic with a twist from these camo leggings (if sold out, similar here for under $25), paired with my glitter Reebok sneakers (AND they come in rose gold too!), the coziest hoodie (available in blue and grey | similar in lavender here), and my favorite sports bra. Shine bright like a ? with this look!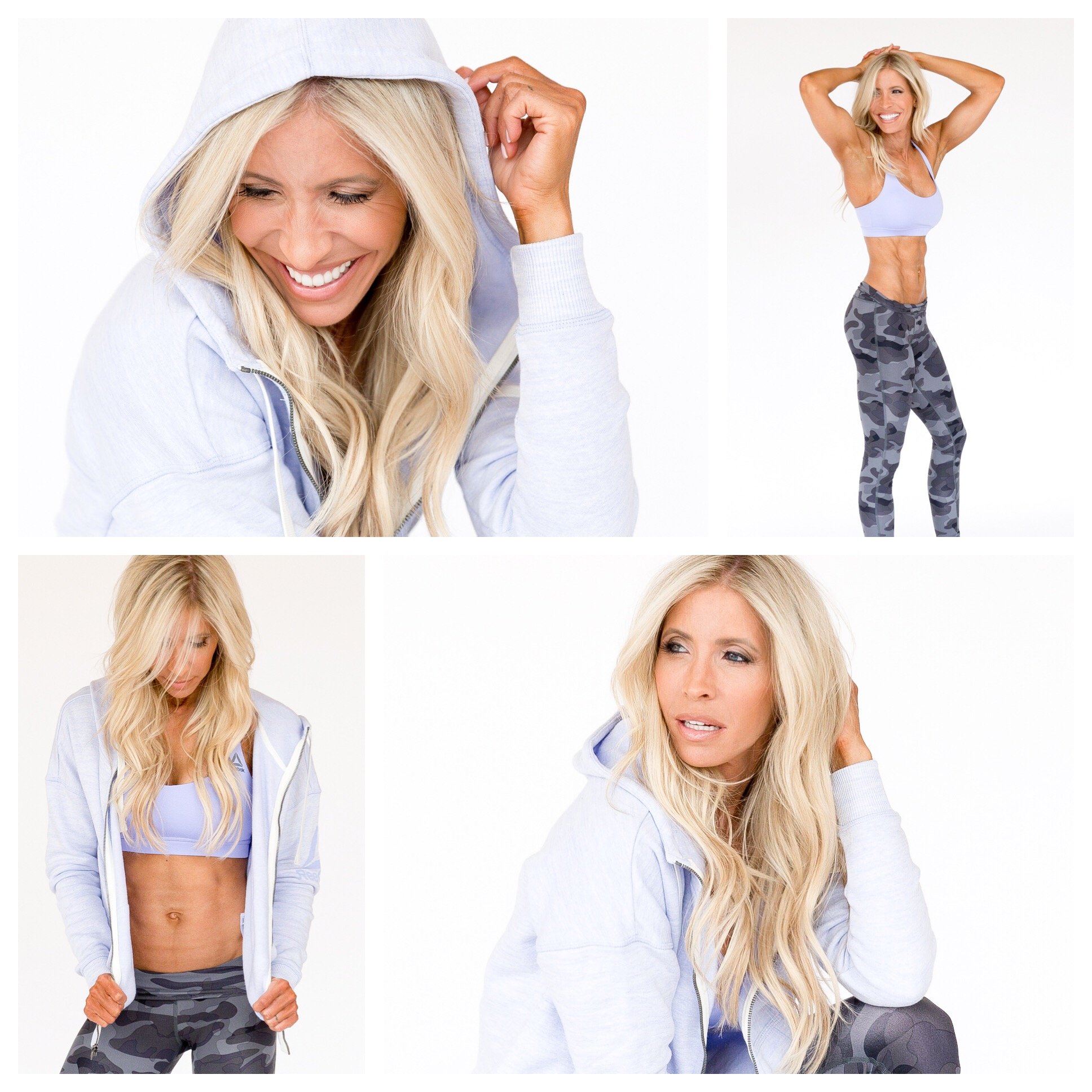 Outfit Details: Reebok Chrome Sneakers (similar here and rose gold here for under $55), Reebok Camo Leggings (lighter version here and similar here), Reebok Sports Bra, (similar here) and Reebok Hoodie (similar here for under $20) Reebok Tank (scroll down. BONUS: under $25!!!)

Pantone Color of the Year into Your Workout Gear:

Favorite Camo Workout Gear:

I love how a little glitter and shine adds a girly touch to any gym outfit. What's your go-to gear to sparkle and shine at the gym?
Xoxo,
Heidi
P.S: As part of my 12 Days of Random Acts of Kindness, I'm giving away this entire look. Click here for full details and to enter! Good luck!
Related reading:
A Very Merry Powell Pack Christmas Tree
Gift Giving Guide from Fashionistas to Fitness Lovers
Booty-Lifting, Muscle-Hugging Leggings = A Girl?s Best Friend
Fall Favorites: Fab Fit Fun Edition