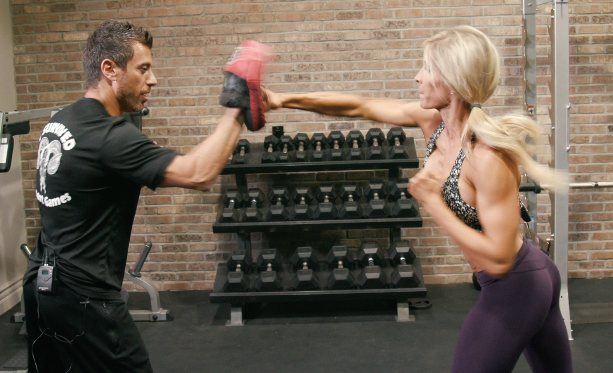 Ever have a super hectic day? You know the kind: You're late to work, you spilled coffee on your new shirt, the bank account isn't looking quite as full as you'd like it to, the kids are being, well, kids, and your husband is, well, being a husband. Ya, me neither. 😉 Gosh, it seems like those types of days are becoming more frequent, the stress is mounting, and sometimes, I just want to scream! Or punch something. Enter ?? what may just be the BEST stress reliever EVER! I know, it's a pretty lofty claim, but before you judge, you've gotta' try my new favorite exercise regimen?MMA!
I'll be honest?in all of my days of working out, training, and exercising, diving into the world of Mixed Martial Arts didn't even cross my mind! Chris, on the other hand, fell in love with the sport years ago and has even gotten our kiddos into it as well! So enough sitting on the sidelines for me, it was time to jump in, and boy, am I glad I did! I am officially HOOKED (pun intended!). Sometimes us mamas need a little something to boost the confidence and remind us we are not just mothers, we are strong, tough, resilient people! I promise?I've never felt like more of a bad a$$ than I did the first time I threw a mean punch during MMA.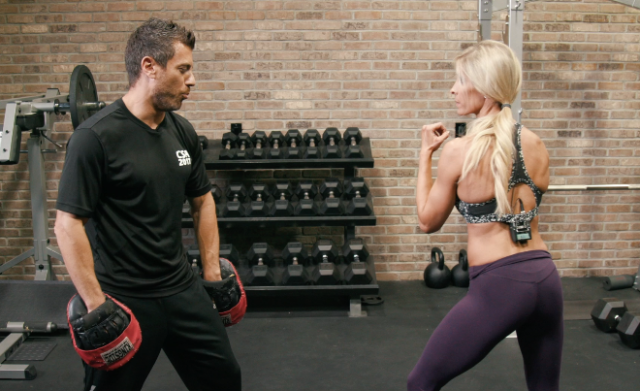 Not only is it an amazing workout and an incredible stress reliever, but the skills learned during even ONE Mixed Martial Arts lesson are essential to learning to defend yourself in case of an attack. Gaining the defense tools needed to ward off a possible attack is exactly why we initially introduced our kids to the sport. You can never be too safe or to prepared when it comes to self-defense.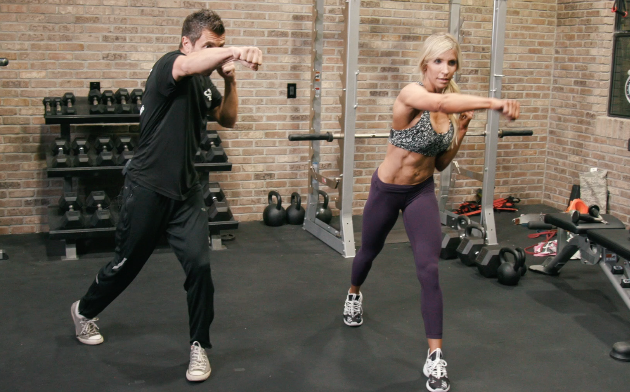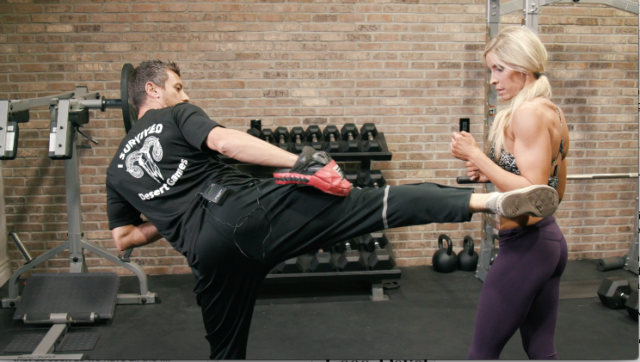 Have I convinced you yet?! Good! Now all you need to do (if you you haven't yet) is watch my video above with the incredibly talented Tony Abdo for some basic MMA moves you can practice right at home! May I recommend practicing on a pillow or punching bag first?! Something tells me your loved ones might not be too excited to have you practice your moves on them. 😉
Outfit Details: Lululemon Leggings (another favorite here for under $30, last seen here)) | Sports Bra | Reebok Sneakers (additional colors here for $34)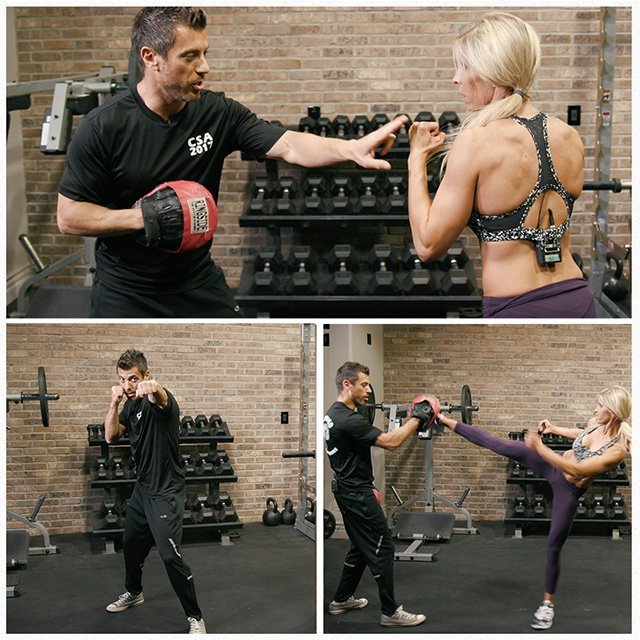 My Workout Gear:

In all seriousness, I have found MMA to be a powerful exercise that leaves me feeling stronger?both mentally and physically?every single time. So strap on some shoes, turn the volume up, and check out my video to get yourself started on a journey to a stronger, safer, you.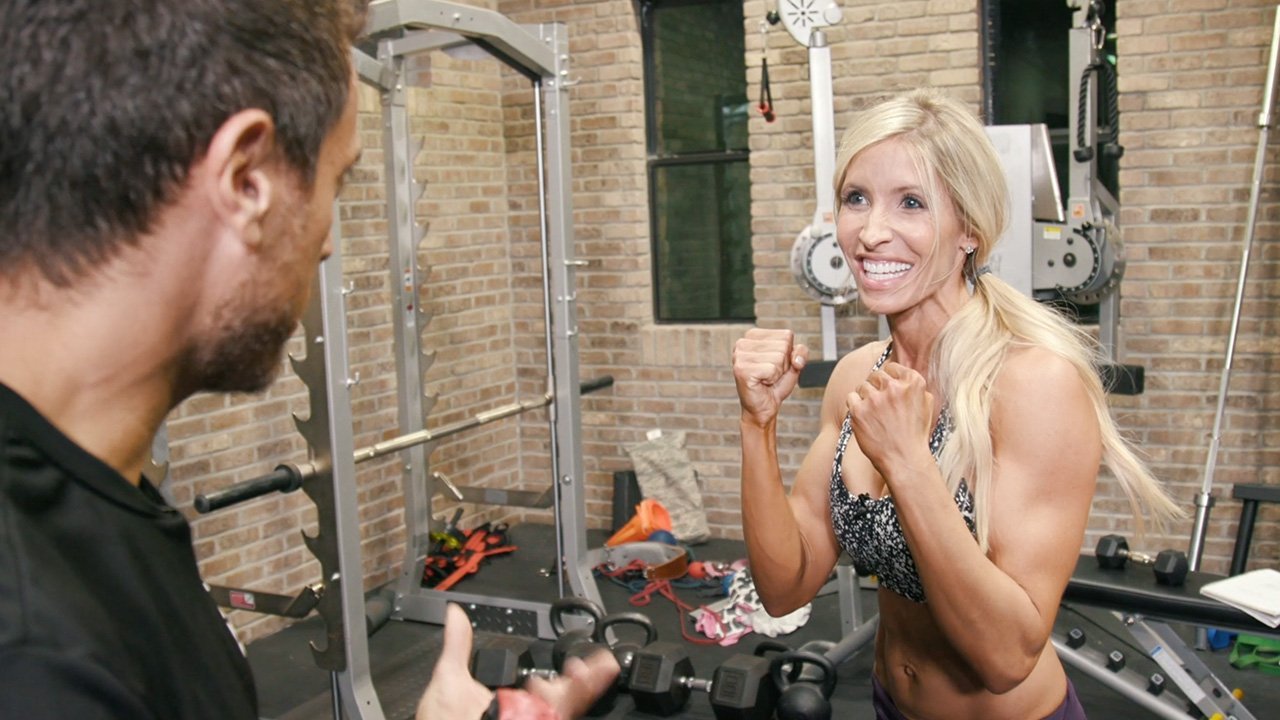 Xoxo,
Heidi
Related reading:
Stressed Out?
Tip of the Day: Write it Out!
The Essentials || My Workout Playlist
Unleash the Beast: 6 Simple Steps to Finding Your Inner Runner (Pun Intended)