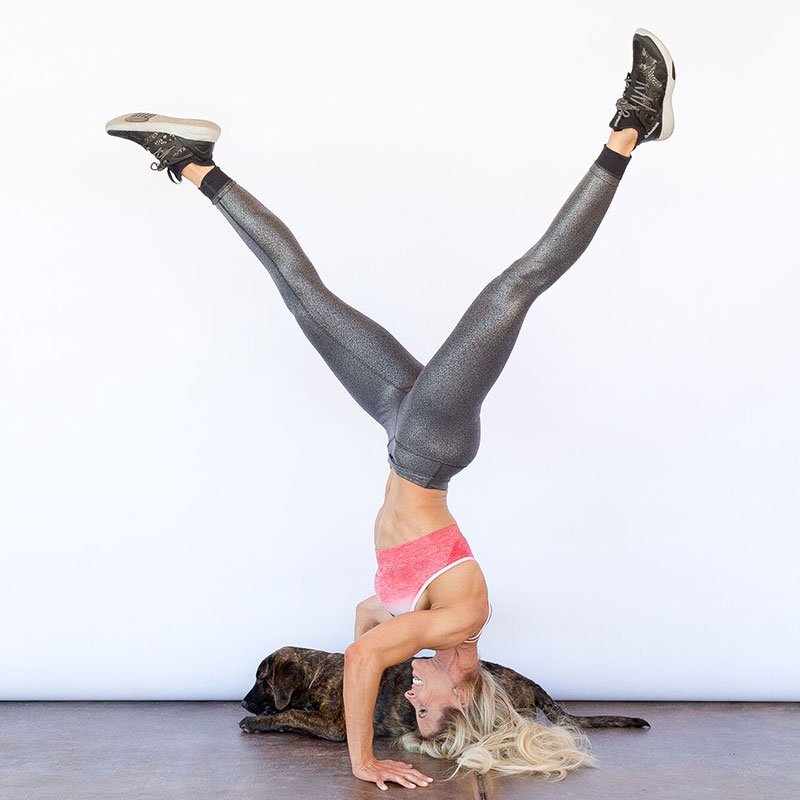 We've all heard the phrase "Dress for Success," which basically says that how you dress will influence your performance at a certain job or meeting or really anything you are working towards. Not surprisingly, the same mentality can also be applied when gearing up for the gym! I'll let you in on a little secret: Enclothed cognition, which basically means the things you wear have the ability to change how you feel. I know I'm not alone in thinking (and hoping!) that my gym performance could improve based on what I'm wearing! How exciting is that?! In other words, adding a little pop, sparkle, and shine to your workout gear can actually make you FEEL more powerful, energize you, and give you that extra boost to be your best, strongest self throughout your workout. I don't know about you, but that sounds AMAZING to me!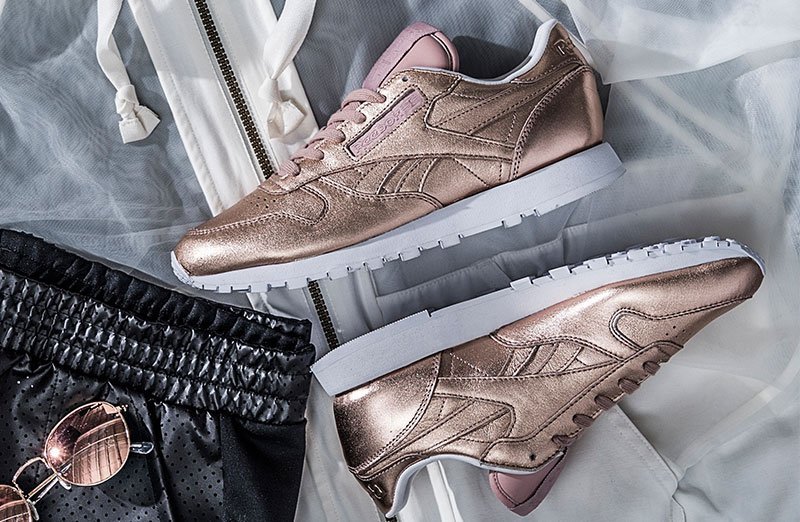 Here's an extra bonus: I'm giving away one pair of these ? super cute rose gold sneakers (that I get more compliments on than ANY other pair!!!) AND one pair of these chrome ones ? (maybe my 2nd most complimented pair!). You guys, I am not even kidding when I say that I love these shoes so much (and so did all of my team after they laid eyes on them), that it became a go-to gift for awhile. Now all of the female members of Team Powell are rocking these rose gold and chrome tennies! All of the giveaway deets are at the bottom of the post!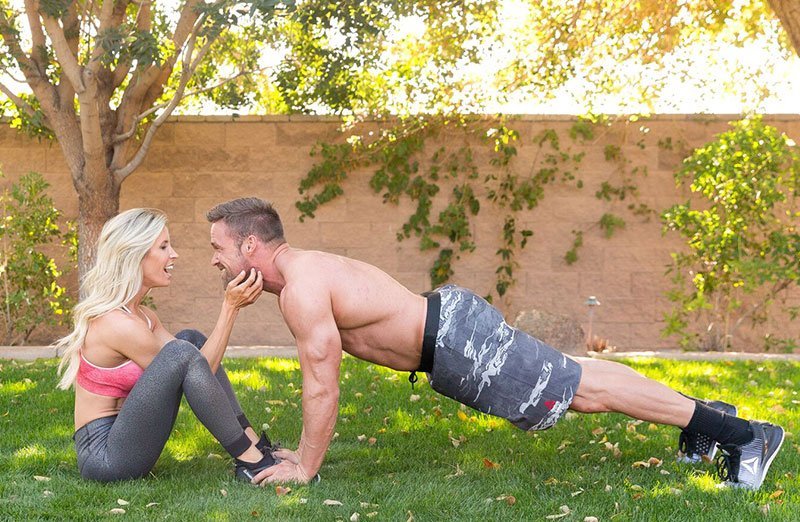 So maybe the first step towards getting that summer bod is incorporating a little SPARKLE. With metallics and glitter being a major trend this year, here's how I'm adding some glittery gear to my workouts! From subtle hints to full on bling (hey, diamonds aren't this girls best friend), these pieces are sure to make you shine in the gym: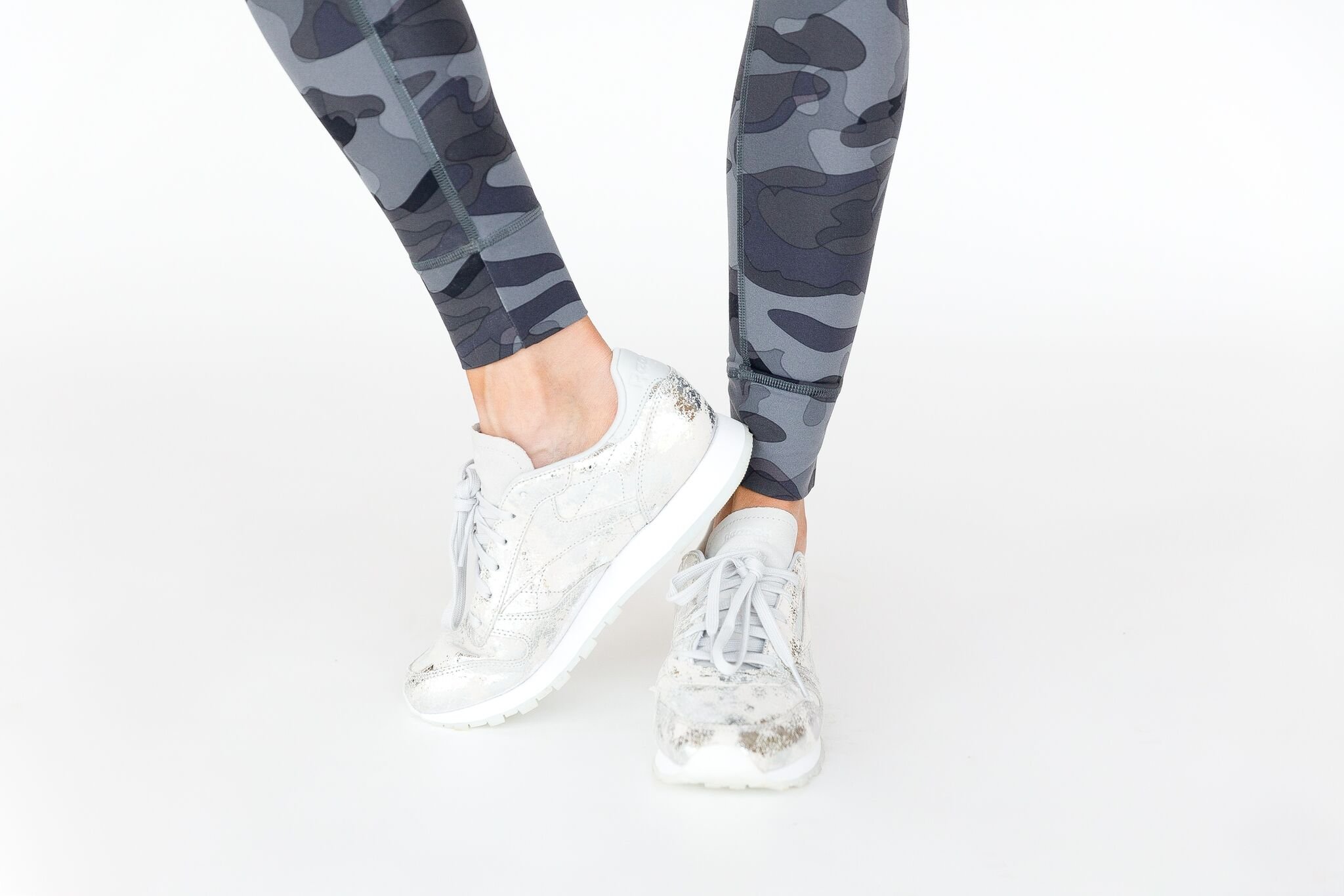 Sneakers: If you don't believe in love at first sight, you will when you see these sneakers. I love them SO much that I even dedicated a blog to them along with my favorite camo workout gear. Perfect for adding sparkle both in and out of the gym, these babies even come in rose gold (hello, gorgeous!) and classic Reebok style without the full chrome finish. Confession: I have all of the colors. I love them all…and I know you will, too!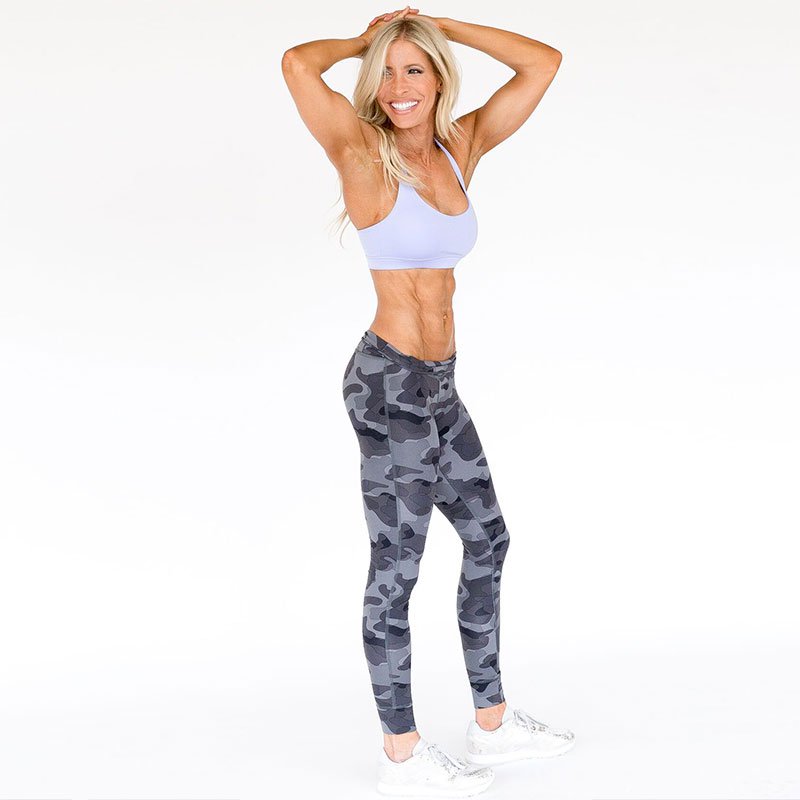 Outfit Details: Reebok Chrome Sneakers (similar here and rose gold here for under $55), Reebok Camo Leggings (similar here), Reebok Sports Bra, (similar here)
While adding a super shiny, bold sneaker might seem like TOO much for some, start by adding it to a minimalist look?like a basic black legging if you're in the gym or jeans and a t-shirt for everyday wear. You'll be amazed at how often women will compliment and ask you about where you got your shoes. Every time I wear mine, I get TONS of questions and reactions. They're the perfect shiny, sparkly piece to spice up your wardrobe!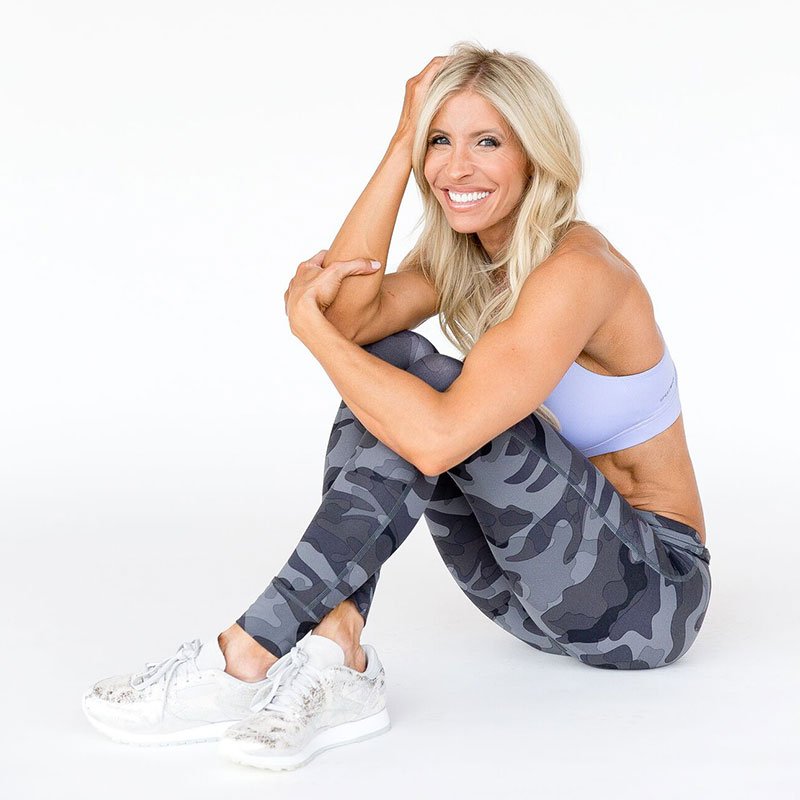 Leggings: When you're feeling low on motivation (trust me, we all have those days), for a more subtle sparkly pop, I love these glittery leggings. And truthfully, who doesn't also rock their gym clothes both in and out of the gym? I know I do. In fact, I'm 99% sure leggings were created for daily life, with working out being just an added bonus!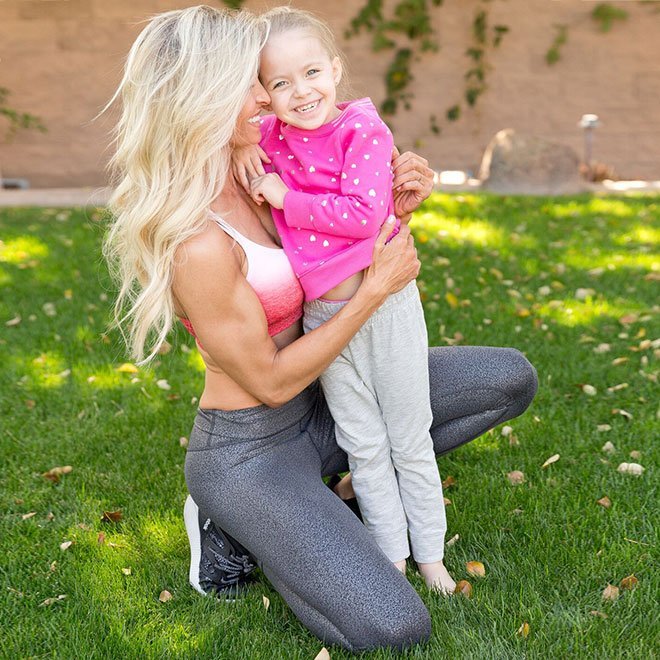 Outfit Details: Sports Bra (Under $20) | Lululemon leggings (Bonus: Similar here on sale for $50) | Reebok Hayasu Sneakers (Under $45 | also available here)
I am absolutely in LOVE with neutral sparkles lately, and these grey leggings do not disappoint. They are perfect to pair with subtle black tops and shoes OR bright colors too! They go with almost everything in my closet and are my go-to leggings these days. You'll be amazed at how many outfits you can make out of them!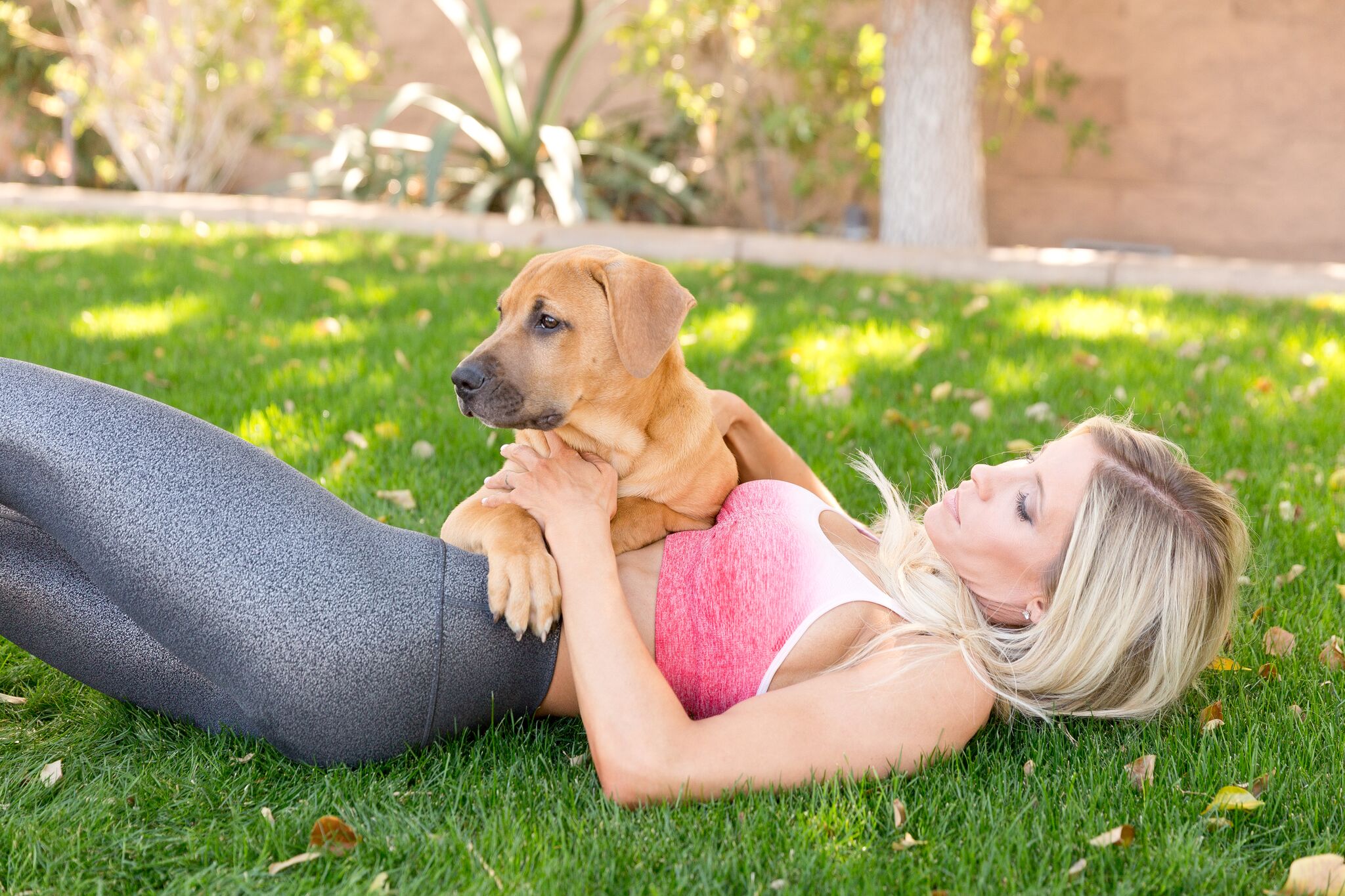 Sports Bra: It can sometimes feel impossible to find a cute, functional, AND comfortable sports bra?something that doesn't feel too boxy and basic, but provides support and style, too! We want to feel feminine, even in our gym wear, which is why I love adding a sports bra with a touch of shimmer. It's such an unexpected, fun, and flirty piece of workout gear, even if people may not see it! You will feel more confident just knowing it's there. Bonus tip: Pair any cute sports bra with a muscle tee like this one to show off that bra with a little more coverage.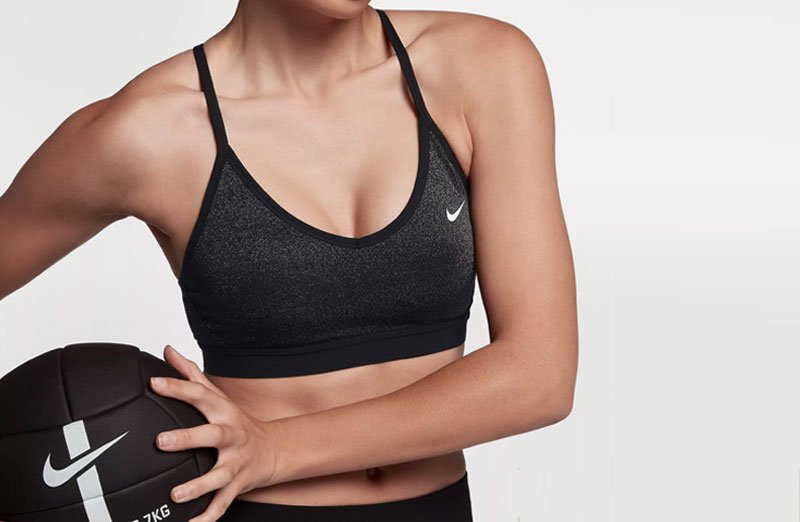 Gym Accessories: Take your glitter to go with Swarovski encrusted gym bags (who doesn't love a rose gold embellishment?), water bottle, or headband to start. From gym bags (I also LOVE this North Face book bag *total bonus: Comes in at just $65*) to headbands and hair ties (or may favorite gold beats). These little pieces of bling are practical and simple, but they really shine…and you will rock them during your workouts!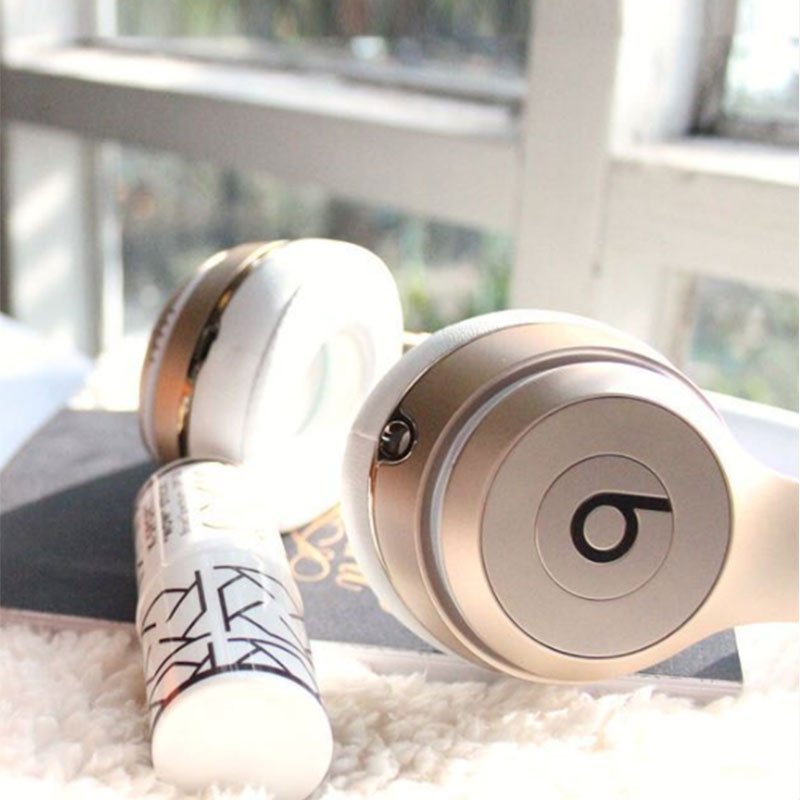 It might sound silly, but adding just a little extra sparkle and shine to your wardrobe really CAN boost your workouts just because you look and feel radiant! Forget buyers remorse?you're a diamond, so shine on! What is your favorite metallic and glitter inspired gym wear?!
xo,
Heidi
**Giveaway deets: To enter to win, do the following: 1) Comment below with what your typical workout clothing looks like, then 2) head to either Facebook or Instagram (if you didn?t just come from there), and make sure you tag your gym buddies there! A winner will be chosen Tuesday, May 1 @ midnight and announced the next day, so enter away until then!
Related reading:
Friday Faves: Glam Up Your Gym Wear
Booty-Lifting, Muscle-Hugging Leggings = A Girl?s Best Friend
My 5 Gym (and Home Gym) Must-Haves
Feel the Love?and the Burn! || Ultimate Couple?s Workout