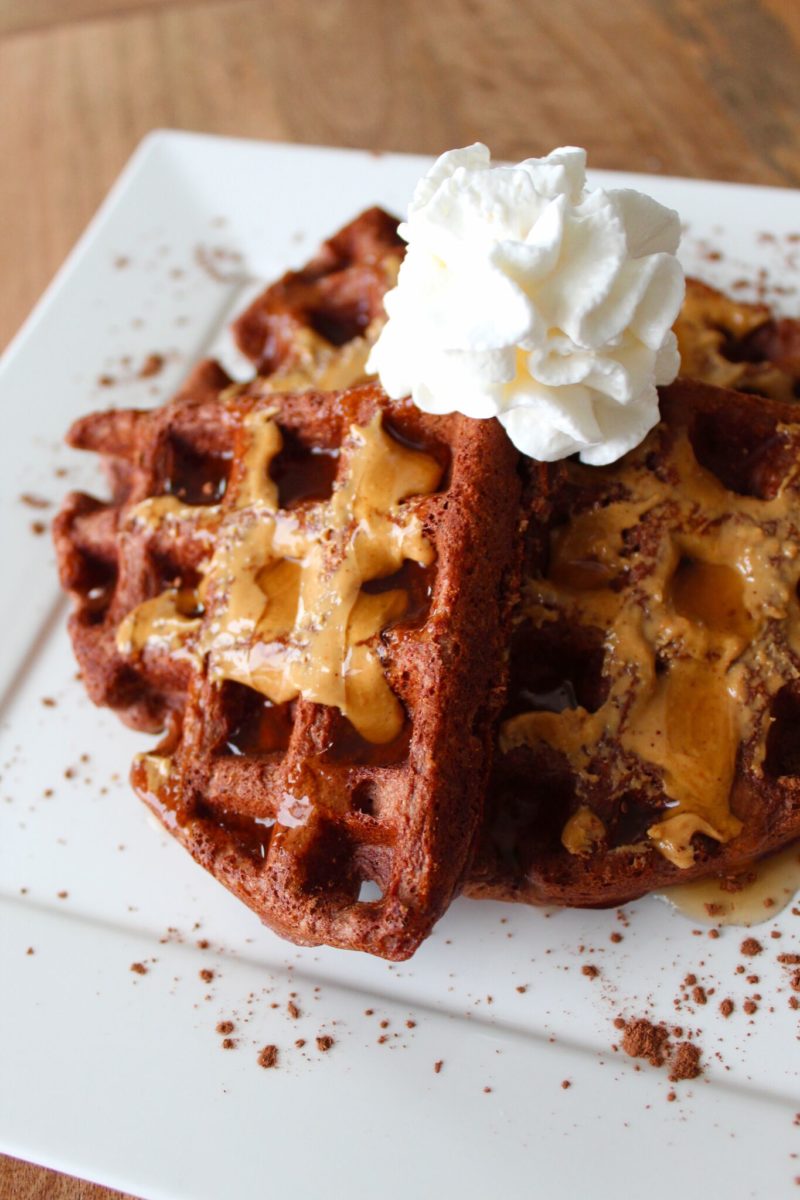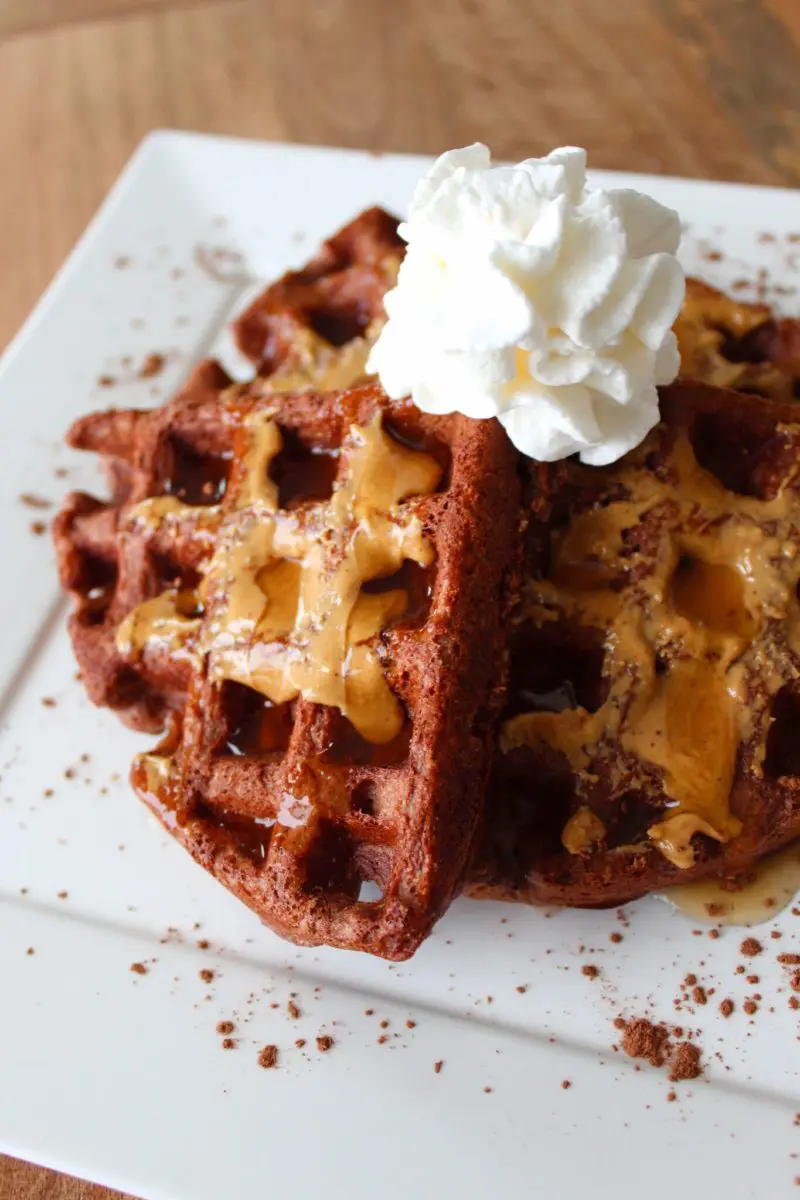 We definitely couldn't let one of our favorite holidays pass us by without at least?mentioning it! I'm talking about National Waffle Day, of course! 😉
You've only seen me mention waffles probably about 872 times, so you've probably gathered that they're a HUGE staple in the Powell household! And when my dear friend Erika Peterson of Clean Simple Eats mentioned that she has an amazing new recipe for me to check out, I jumped right on that!
Thanks, Erika, for sharing your latest mouth-watering creation with us!!
Chocolate?Waffles
Makes 4?servings
Ingredients:
2?cups?Kodiak Cakes Power Cakes mix
1 scoop?chocolate protein powder
2 tablespoons cocoa powder
2?cups?water
4 tablespoons all-natural ?peanut butter
8 tablespoons Reddi Whip
Walden Farms Pancake Syrup?(Can substitute pure maple syrup or raw honey, just be sure to add in those extra calories)
Directions:
1. ??Spray waffle maker with nonstick cooking spray and heat.
2. ??In a ?medium-sized ?bowl, stir together the Kodiak Cakes Mix,?protein powder, cocoa powder, and water. Pour into waffle maker and cook to desired doneness.
3. Divide the waffles into four servings and top each serving with 1 tablespoon of peanut butter, 2 tablespoons of whipped cream, and syrup. Enjoy!
Nutrition information: 340 ?calories, 11g fat, 36g carbs, 24g protein
To sweeten this post a little more (pun intended), here?s your chance to win a yummy Kodiak Cakes care package so you can make these exact waffles….along with so many other delicious?and healthy?creations!
All you have to do to enter is…
Comment below as many times as you?d like to.
Find my recipe on social (either FB or IG) and tag a buddy!
That?s all! Easy, peasy.
You have until midnight PDT Sunday night (8/26) to enter, and a winner will be randomly chosen from the comments and notified on Monday. Keep an eye on your comment…you?ll have 24 hours to reply to claim your tasty prize!
What are you waiting for? Go comment, comment, comment!
xo,
Heidi
Related reading:
Chicken + Waffles With A Pumpkin Protein Twist
Protein Waffles!
Pumpkin Protein Pancakes with Pumpkin Seed Granola
My (Almost) Famous Pumpkin Pie Overnight Oats!
5 Breakfasts Made Easy || Getting serious about CEREAL!