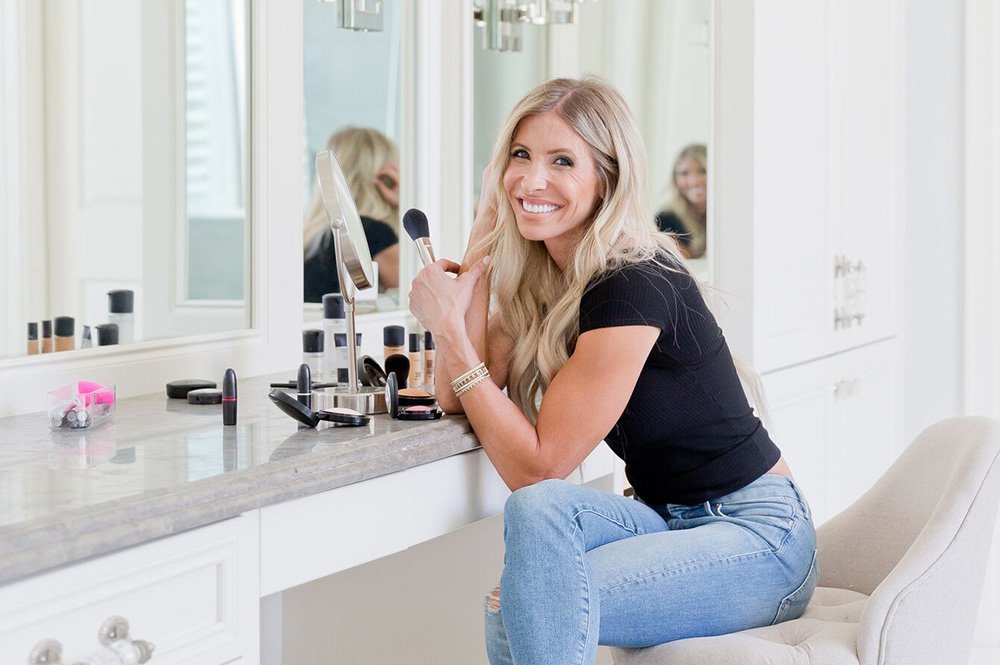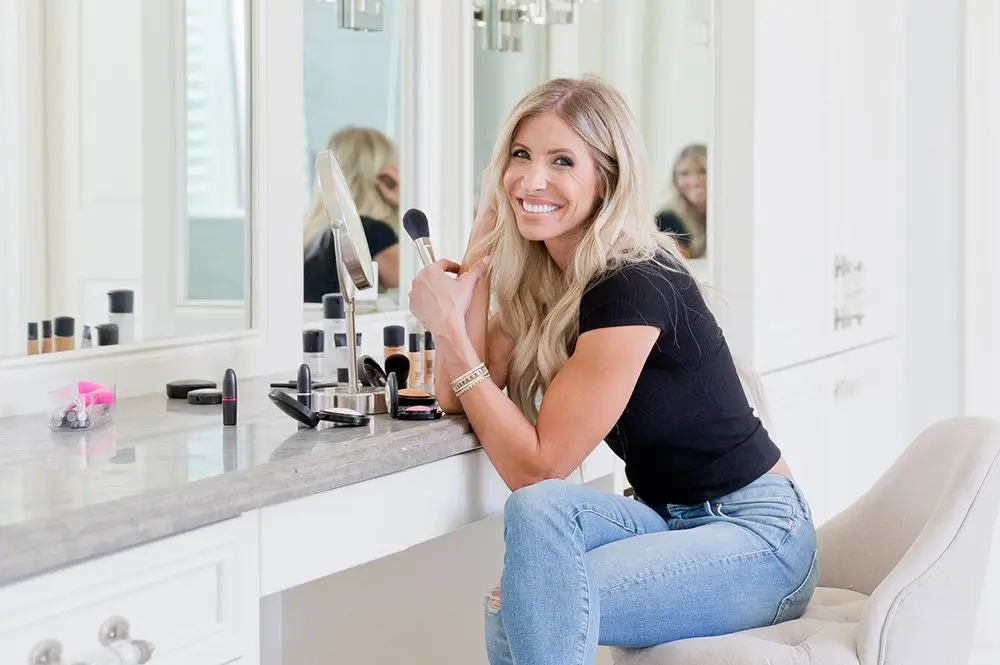 Would you believe me if I told you one of the TOP TEN most frequently asked questions I get is about my skincare routine?! Apparently, years of searching for the fountain of youth have paid off, plus it doesn't hurt having genes inherited from my total babe of a mom. 😉 Guys…I may not be a skincare professional AT ALL,? but I AM a 37 year old mom who wants to look as young as I feel?or at least look as young as I WANT to feel?because more often than not, I'm surviving on 2-3 hours of sleep and tons of travel, which I know isn't always the best, but hey, I'm just being honest with y'all.
I've tried and tested so many products over the years, and today, I'm sharing all of my absolute FAVORITES, the products that camouflage my tired mama eyes, hide those fine lines, and give me a natural glow. Plus, I have a couple skincare secrets up my sleeve that help me stay feeling young, vibrant, and beautiful. Because we all deserve that, right? You can watch the full video to get a breakdown of my entire skincare routine (plus my tips and hacks for appearing more youthful!) or keep reading!
Love Your Skin Tip #1: Natural Light
Before you take your next selfie, find a window! Natural light is any girl's BFF?best filter forever. 😉 When you snap a pic in the shadows, you're going to see more imperfections. By allowing natural light to hit your face, you're going to literally look like you're glowing from within, and I promise, those selfies will be gaining a few extra likes.
My Daily AM Routine:
Cleanse your skin! Cleansing your skin is super important. I was a lazy cleanser for years, and it started catching up with me. Not washing your face just won't work. So now, I cleanse religiously, and I never miss a morning or a nighttime cleanse. The really crazy thing is that for years, I thought the tougher the product, the deeper the cleanse. But in reality, when I use a harsh cleanser on my skin, I actually create more acne. Just remember to remove your makeup before you use a cleanser! This will allow you to really get into your pores and remove any dirt, leftover makeup, and chemicals from the day. Two of my favorite makeup removers are the Neutrogena Makeup Remover Wipe and the Kirkland Signature Daily Facial Towelettes.
Tip: For all the products and steps I'm sharing today, I leave about 30-60 seconds between applications! That way my face has time to dry, and the products have time to absorb into my skin!
My favorite cleansers:
Complexion Renewal Pads. I LOVE these. If you're someone who is prone to acne, then finding yourself a good toner can make all the difference. Toners are great to use post-cleanse because they help go in and clean up any makeup or residue left behind, and they also help unclog those beautiful pores.
My favorite toners:
Bright Complexions + Favorite Serums! After I've washed and toned my face, I apply a complexion calming gel followed by an extra dose of vitamin C and a toning correction serum! I have really bad melasma and pigmentation issues, so using these products makes me feel like I'm performing a daily miracle on my complexion, and they help even out the skin tone and brighten my face. Using a vitamin C serum helps brighten my overall complexion and just leaves my skin feeling refreshed, which I love.
My favorite serums:
Depending on the time of year, I cycle through the next few products!
I've found these two products work really well when used together. When I'm not using these two products above, I use the following:
All about the eyes! They say the eyes are the windows to our soul, and I think they're also a great tell-tale sign of just how tired we are, right?! The last thing we want is for the world to see our bags, dark circles, and fine lines.
My favorite eye cream:
SPF: I always, always, ALWAYS use SPF on my face. As much as I love the sun, at 37 years old, I'm now fully understanding the damage it can cause. Tip: Find an SPF with a tinted moisturizer so it adds a little glow to your skin!
My favorite SPF:
That's IT for my daily AM routine! What I do in the evening isn't much different. I follow the same steps that I do in the morning by removing my makeup, cleansing my skin, and wiping with my toning pads. Then, depending on what cycle or time of year I'm in, I'll use my serums or toning correctors (see how I outlined them above!) and an eye cream. I only add one new product at night:
Then I go to bed! Easy peasy, right?!
Other products I regularly use:
My super secret beauty hack:
Once a month, I do something my mom taught me. I'll be honest, I thought she was super crazy at first, but I started seeing an aesthetician, and she gave me the SAME advice my mom gave me: Shave your face. WHAT?! I know. It sounds insane. But I do it, and here's why: It helps your makeup absorb better, and it helps you not have a beard. HA! Because we don't want a beard, right?! Shaving your face gives you a nice little glow and helps slough off that top layer of dead skin.
I actually don't even call it shaving?I refer to it lovingly as "scraping." It's literally my favorite thing for the next few days after scraping my face because my skin literally feels SO SOFT. It's a life-changer and a game-changer, ladies.
So that's my skincare routine in a nutshell! I promise it's not as complicated as it may seem, and once you get used to the routine, you'll find it's super quick and a great habit to get into. If it does seem like too much, just like anything else, focus on baby steps. If you have products that you swear by and love, please leave a comment and let me know what they are! I'd love to add them to my shopping list!
xo,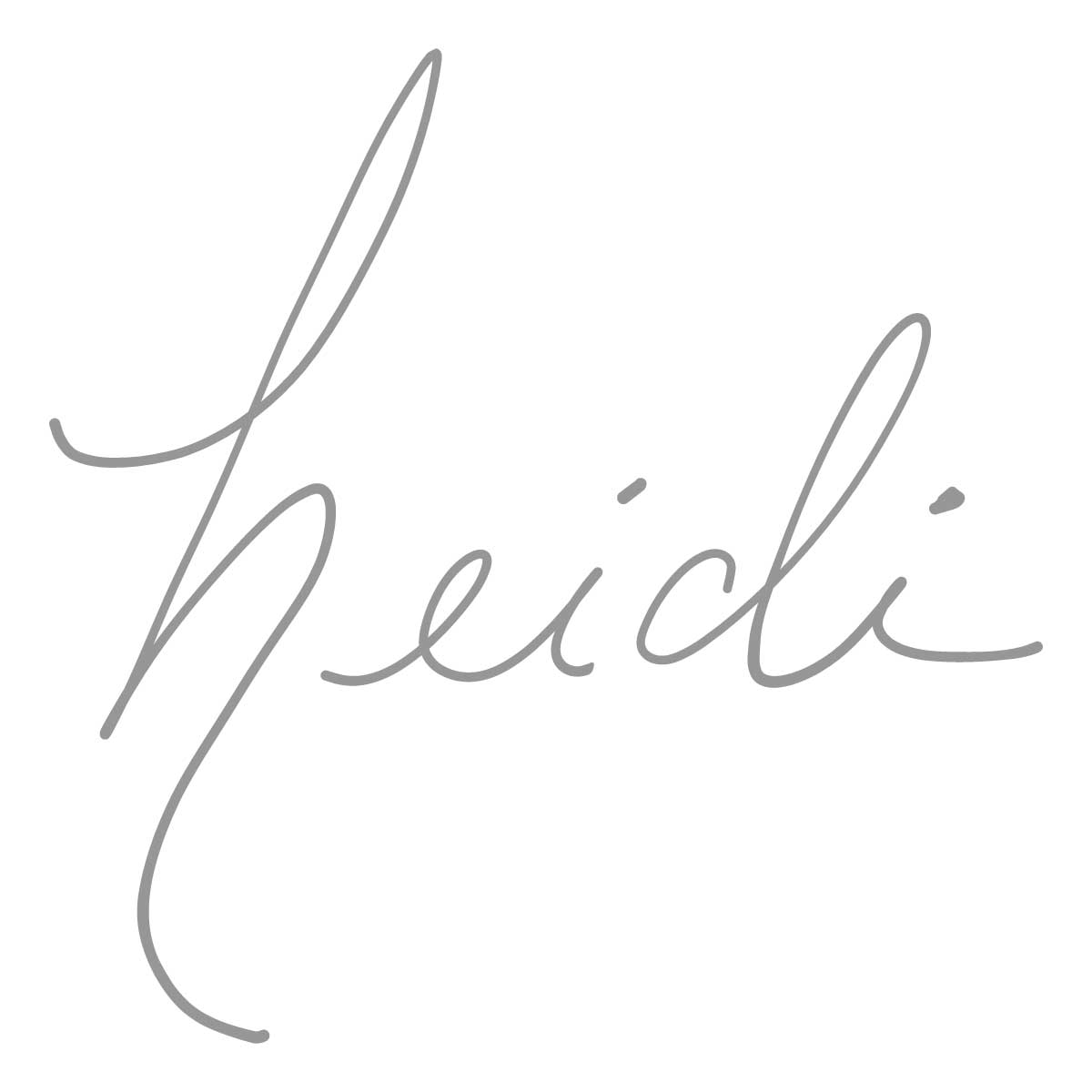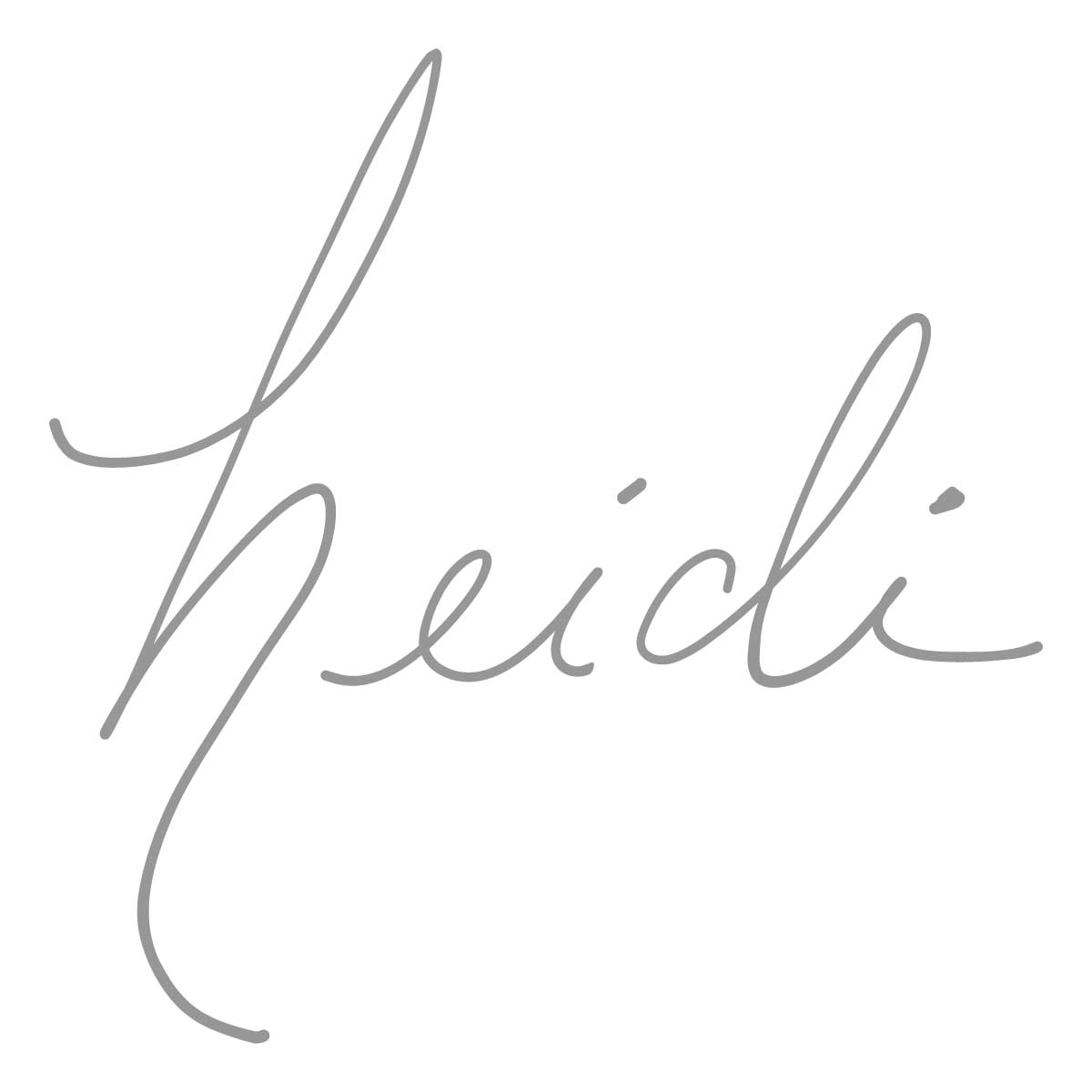 Related reading:
My Mom?s Best Kept Anti-Aging Secrets for looking YOUNGER, LONGER
What the Gut? || The Ins and Outs of Gut Health
Our 12 Month Transformation, Month Three: Hydration!
Daily Makeup Routine for Busy Moms
Heidi gets a makeover?